29 Gifts to Sew for Women
This post may contain affiliate links
Make one of these gifts to sew for women for the ladies in your life! These are sewing projects that work for multiple sizes and ages.
Do you enjoy making gifts? I usually have dreams of all the things I could make for family and friends, but I never make the time to actually do it. I love making clothing for myself and others, but it's tricky making clothing to give if you don't know someone's size.
I know it's possible to make clothing that can be "one size fits all" or clothing that you just need an estimate of their size to be able to create it. Besides creating clothing that needs little to no fitting, how about free patterns to make your life that much simpler! These free paterns are great gifts to sew for women!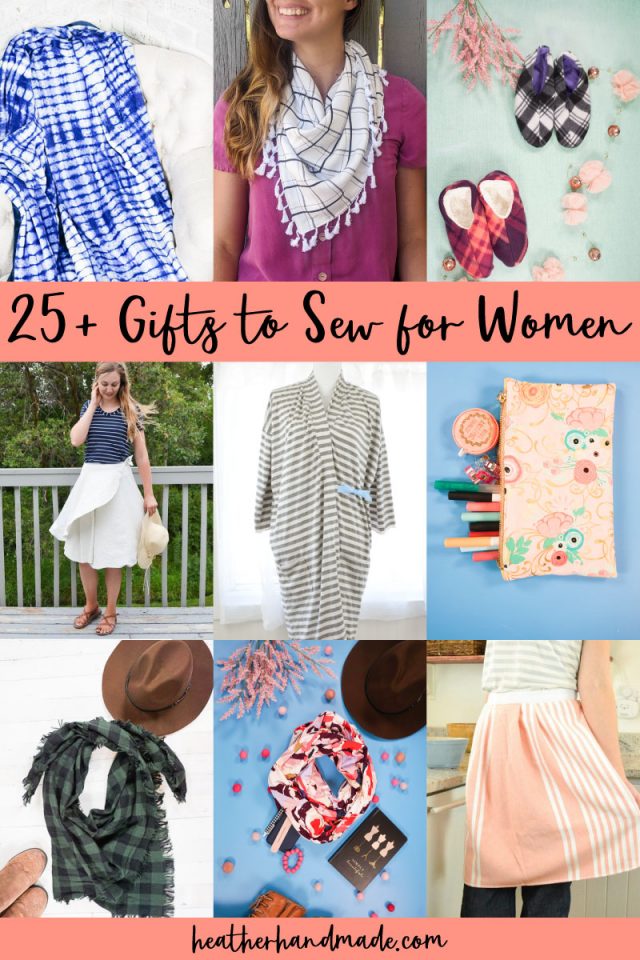 Do you love to sew? Try one of these fun sewing projects:
Why make handmade gifts?
There's so much thought and time put into handmade gifts that show how much someone cares. Handmade gifts show lots of love and care. And it's not always true, but if you are intentional then handmade gifts can help you save money.
Which one do you want to make for a gift, and which one do you want to get as a gift?
If you make something using this sewing project, I'd love to see! Please share it on social media with the hashtag #heatherhandmade and tag me!