3 DIY Hair Accessories: Silk Scrunchie, Silk Scarf, and Silk Bow
Use upcycled silk to make these three DIY hair accessories! The scrunchie, scarf, and bow can be used together or separately.
I love recycling and upcycling fabric. It's so satisfying to put fabric scraps to good use!
Silk is a wonderful and beautiful fabric to work with, and it's really good for your hair. Make one of these three DIY hair accessories with recycled silk fabric.
I was given silk fabric to review from Darn Good Yarn. All opinions are my own.
Not only are these silk hair accessories beautiful, fun to wear, and good for your hair, they can be made out of scraps for a lovely handmade gift.
I love using silk for my hair because it keeps my hair soft and smooth. It's especially great for natural hair, and these are also really easy to sew! This is such a great beginner sewing project!
These would be the perfect Mother's day gift, girlfriend gift, or stocking stuffer. I love wearing the silk scrunchie at night to keep my hair soft and smooth.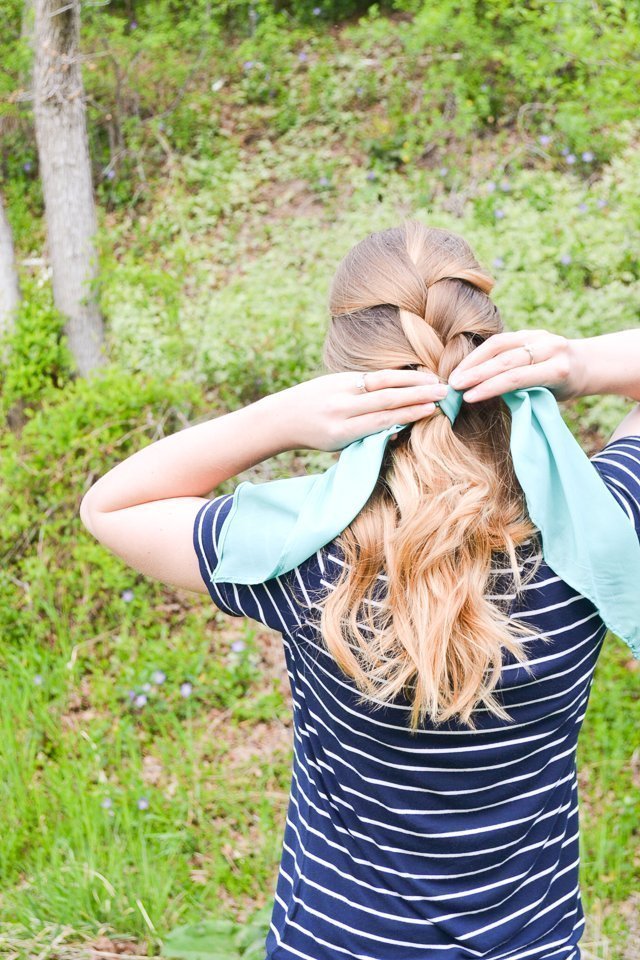 There are lots of places to find scrap silk fabric. I love these places to buy silk for cheap, but you can also get some recycled sari silk fabric* at Darn Good Yarn.
Saris that are going to be thrown away are washed sustainably in fair trade jobs, and then they are cut apart and sold. Get 15% off your entire order with the code "HEATHERHANDMADE15"!
Want some silk sewing projects to make?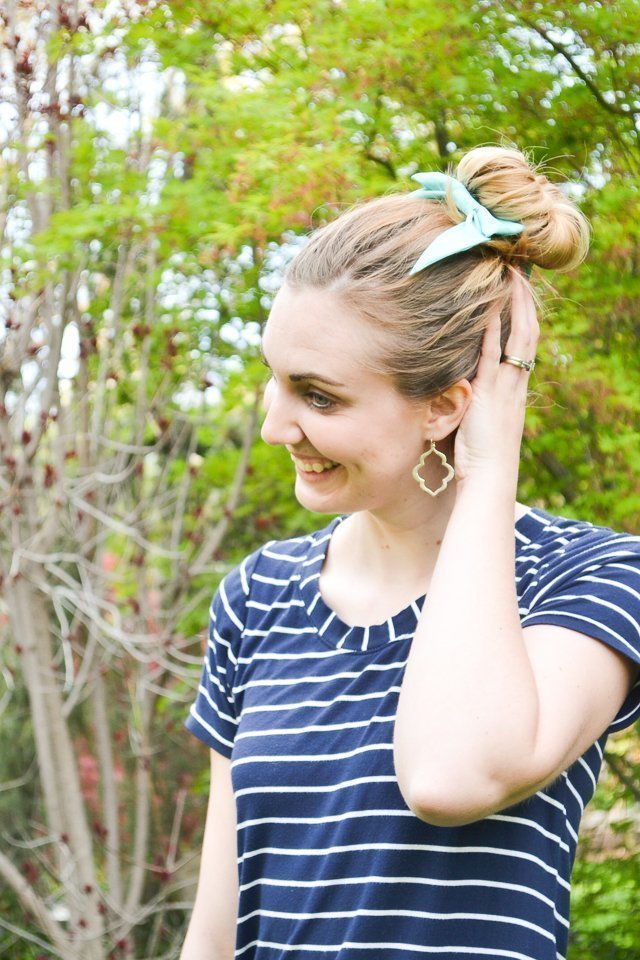 3 DIY Hair Accessories
supplies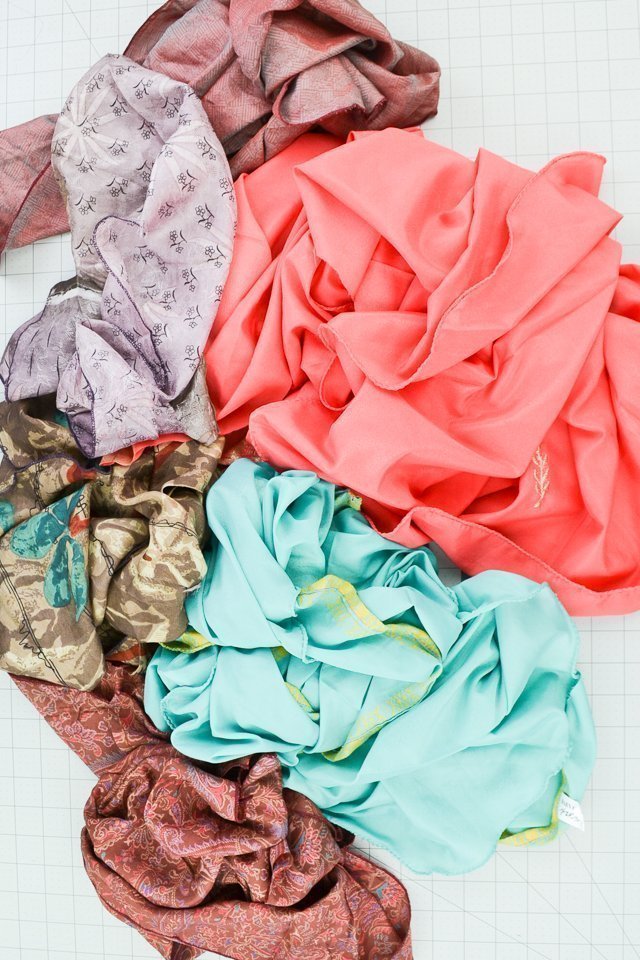 DIY Silk Bow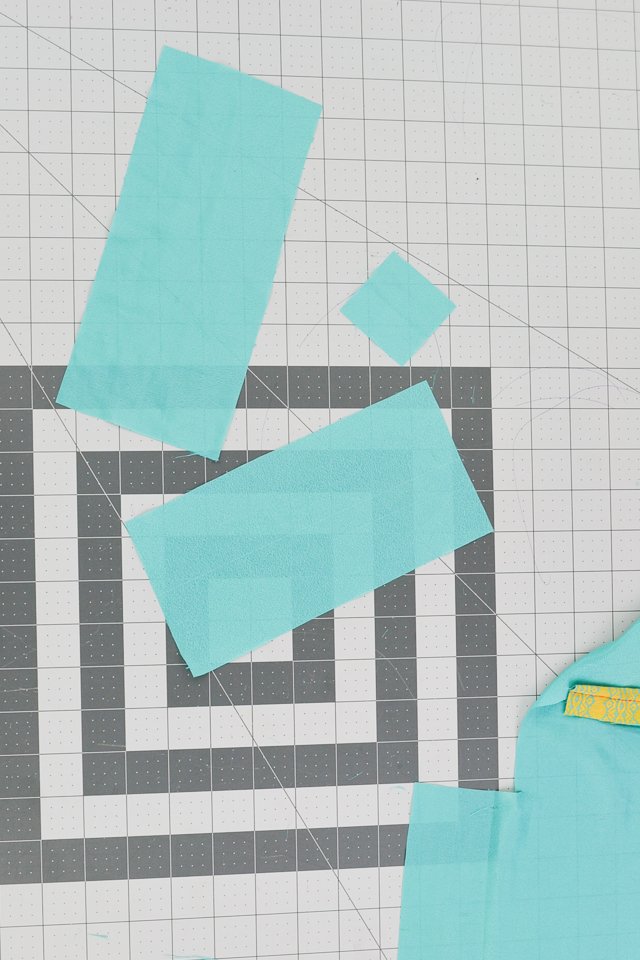 Cut three pieces of fabric: one 12″x4″, one 3″x3″, and one 9.5″x4.
Fold them in half right sides together and pin.
Sew one side of the long rectangle and one side of the square.
With the last rectangle start at the folded point and sew at an angle, sew across the straight, leave a hole in the middle, and back to the folded point.
You will be sewing a trapezoid shape.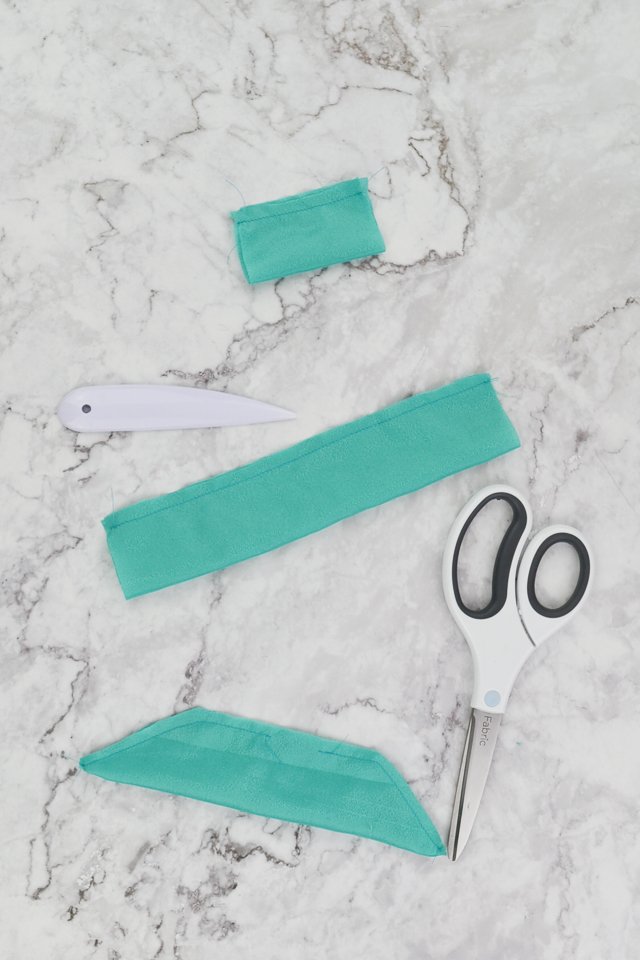 Trim the corners of the trapezoid shape.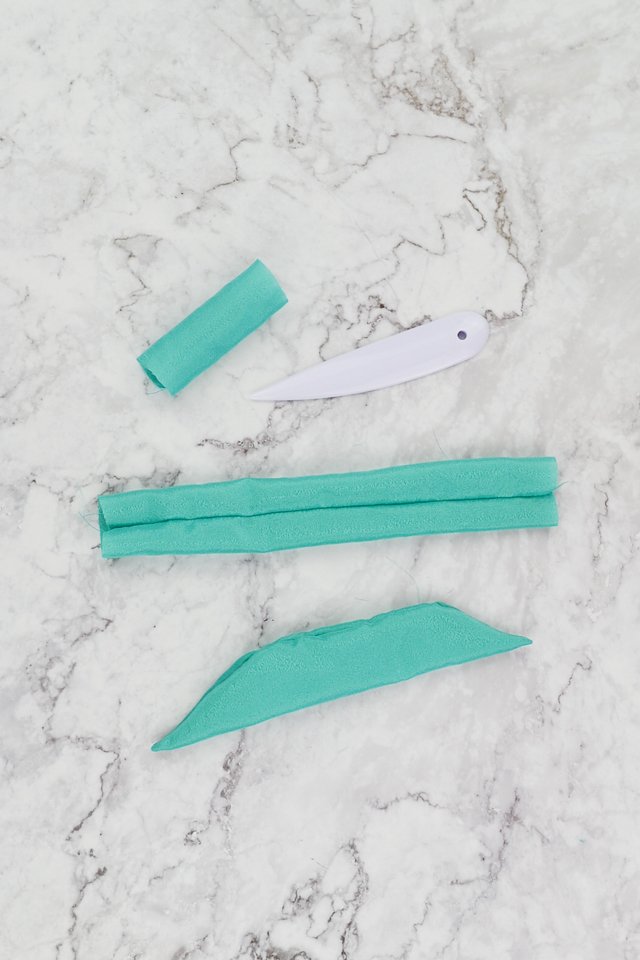 Turn all the pieces right side out. Poke out the corners with a point turner*.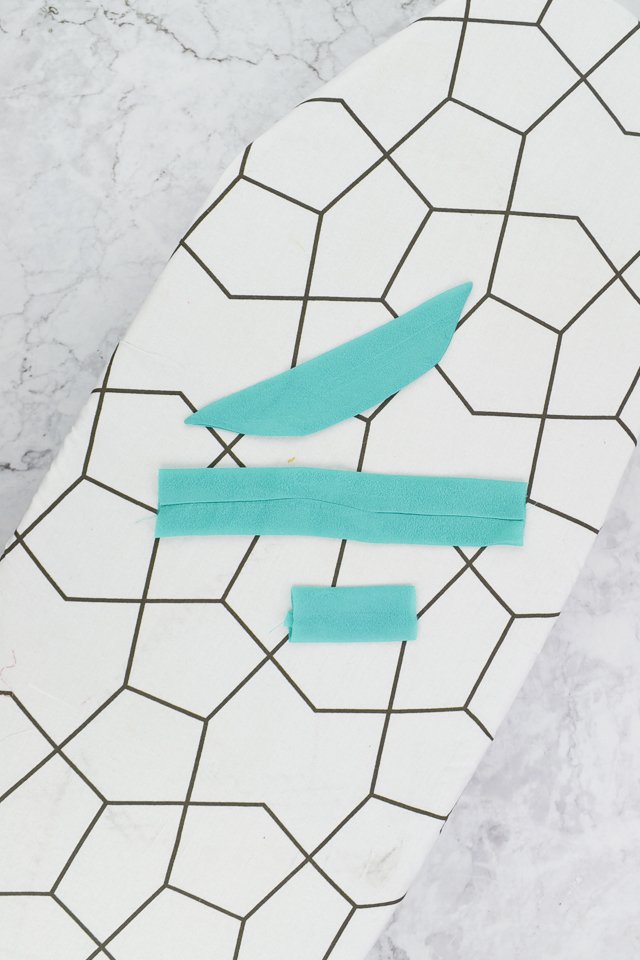 Press the pieces flat with the seams on the fold or on one side.
Close the hole on the trapezoid by edgestitching.
Fold the long rectangle in half with right sides together and sew the short end.
Fold the square in half with right sides together and sew the short end with a 1/2″ seam allowance.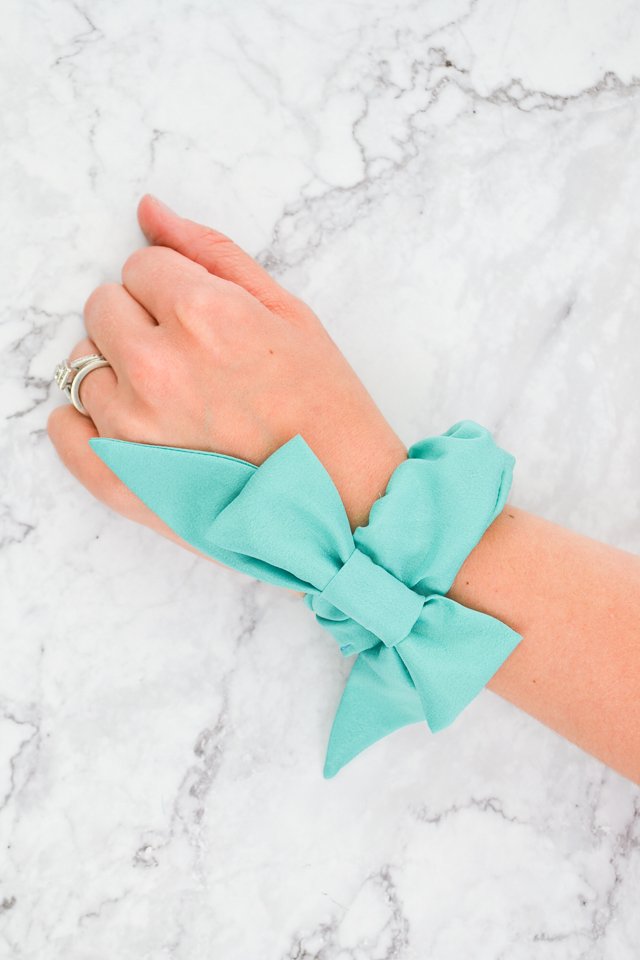 Assemble the bow by inserting the long rectangle and trapezoid into the small square.
Pull so that it's equal and has nice pleats. Add an alligator clip to the back of the bow.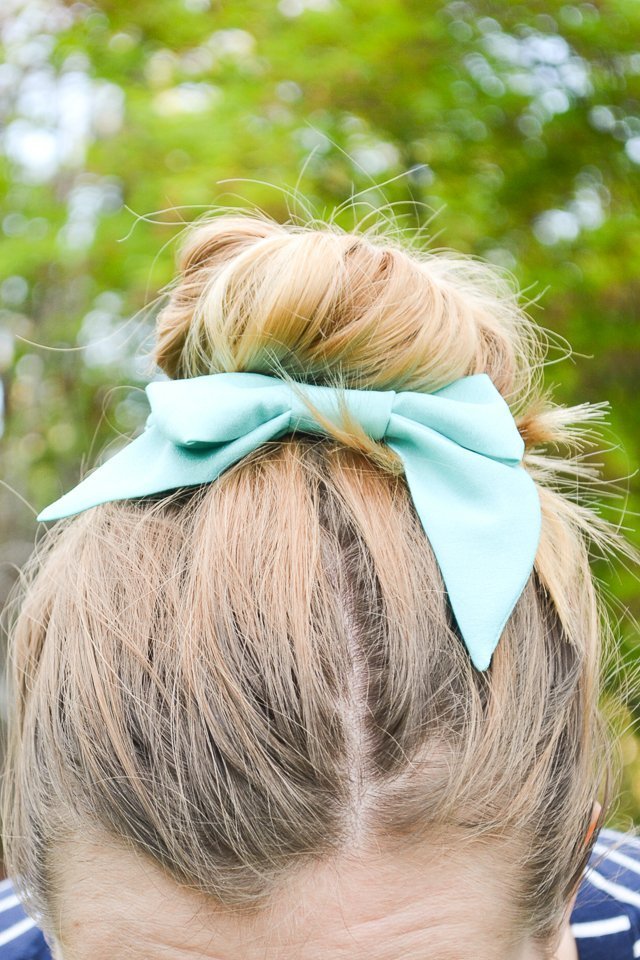 DIY Silk Scrunchie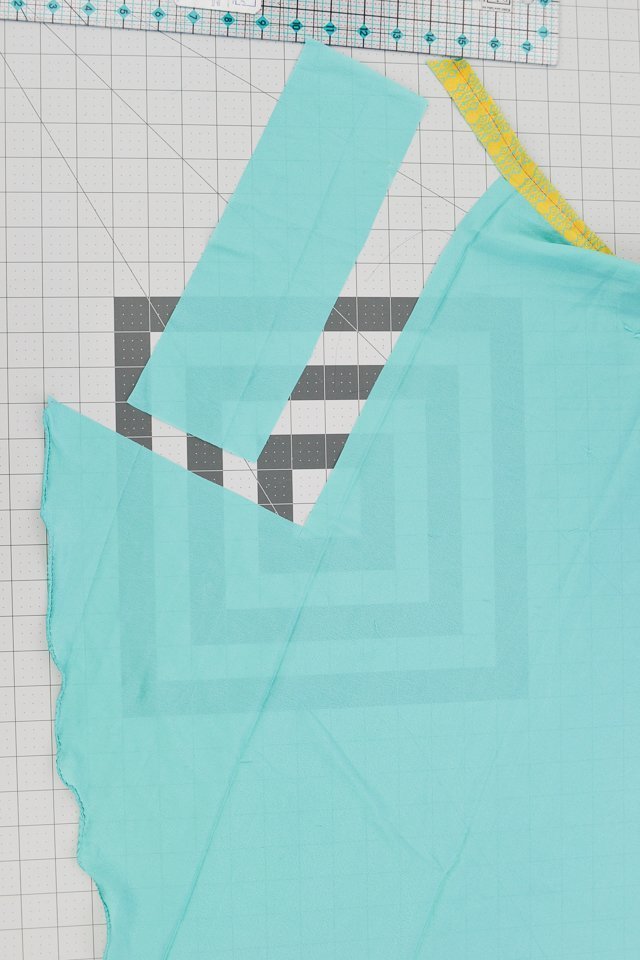 Cut a rectangle 12″x4″.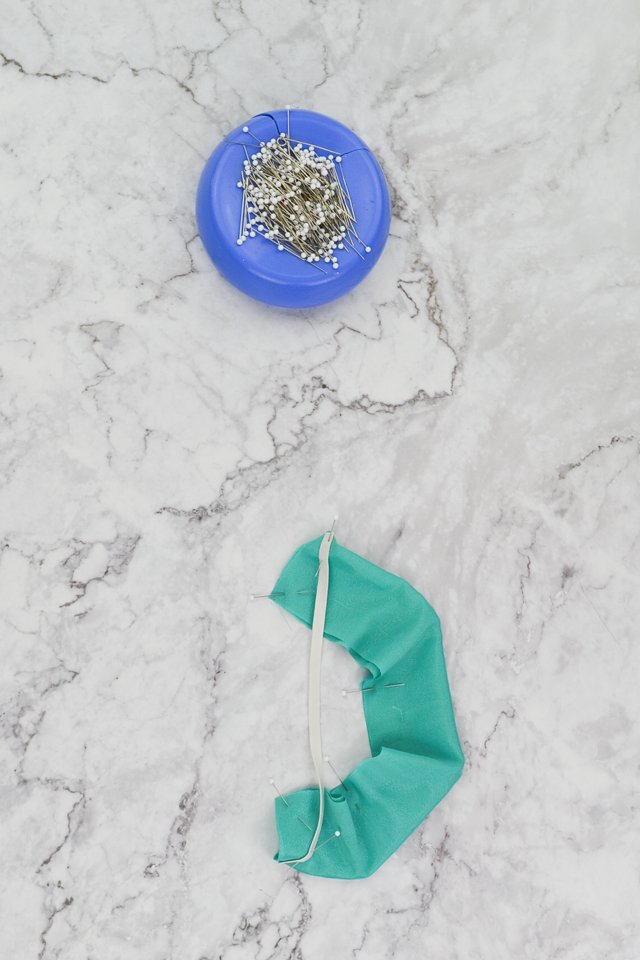 Fold it in half lengthwise and pin. Pin a 8″ piece of 1/4″ elastic from corner to corner.
Sew a trapezoid shape on the rectangle.
The first and last inch of sew should be on the elastic. Leave a hole for turning.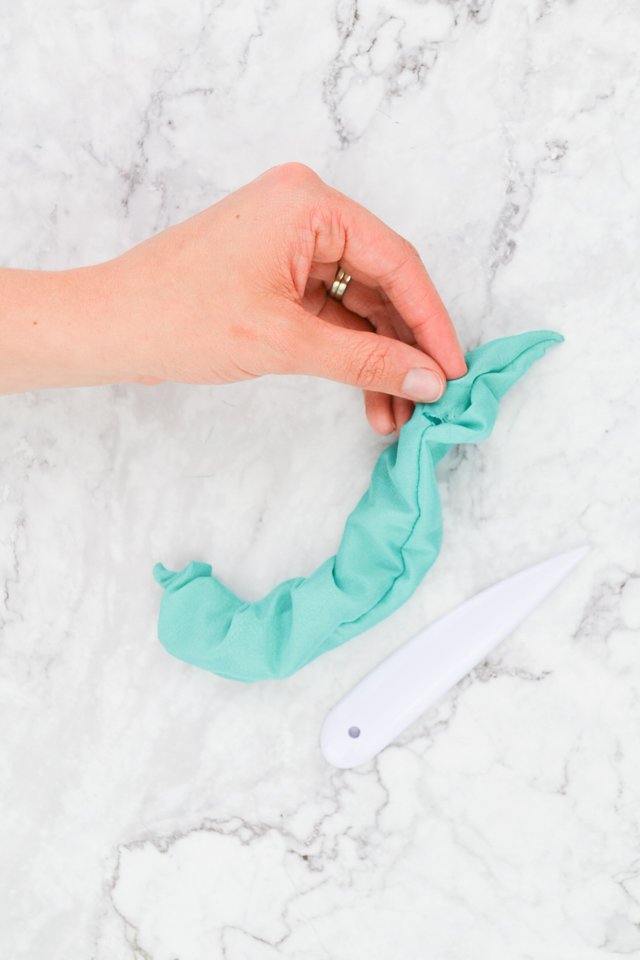 Use a point turner to turn the scrunchie right side out. Push out all the corners.
Carefully iron the srunchie flat.
Sew the hole closed with an edgestitch.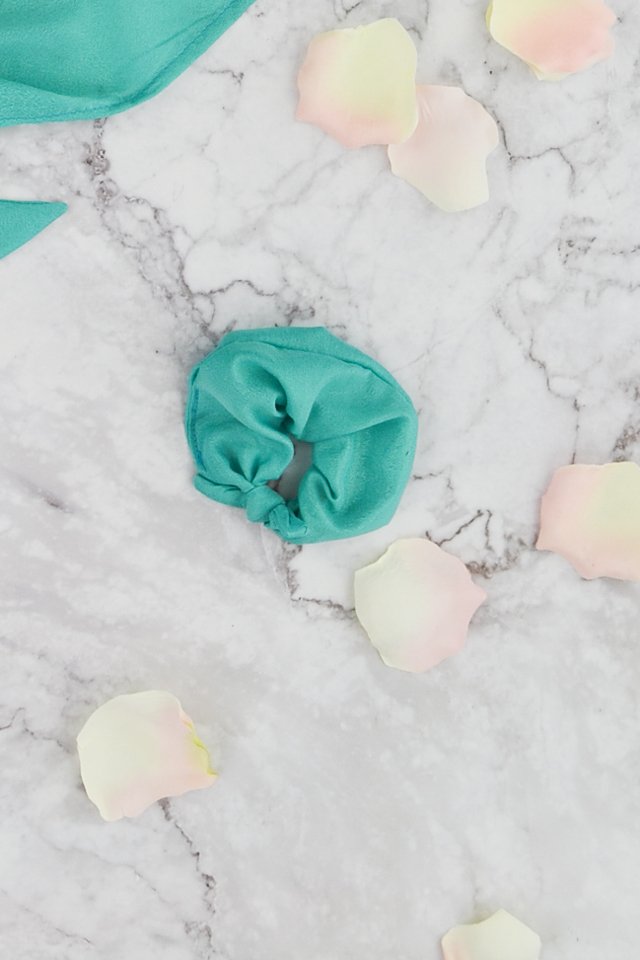 Tie the ends in a small square knot to finish the scrunchie.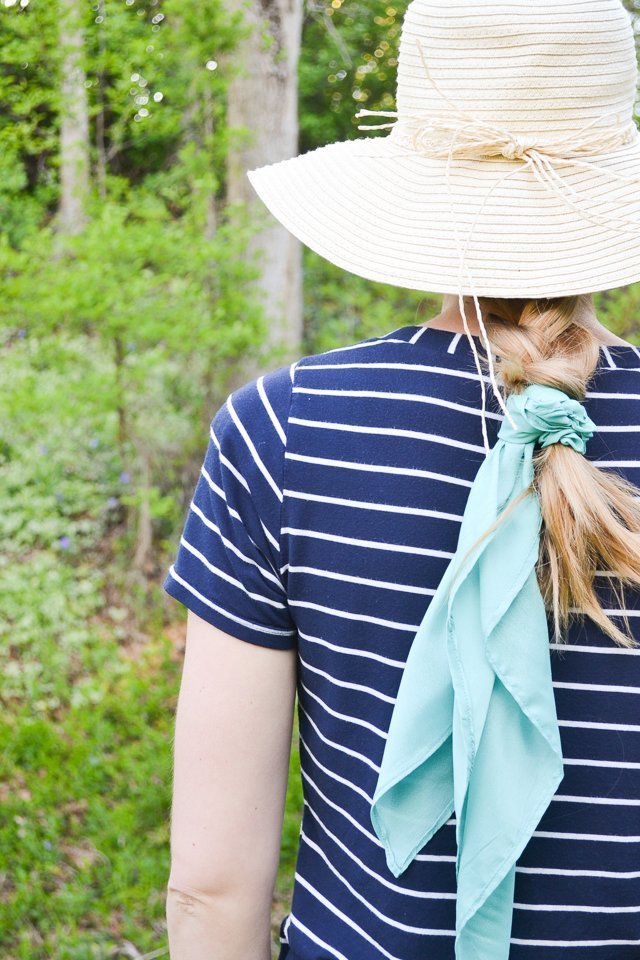 DIY Hair Scarf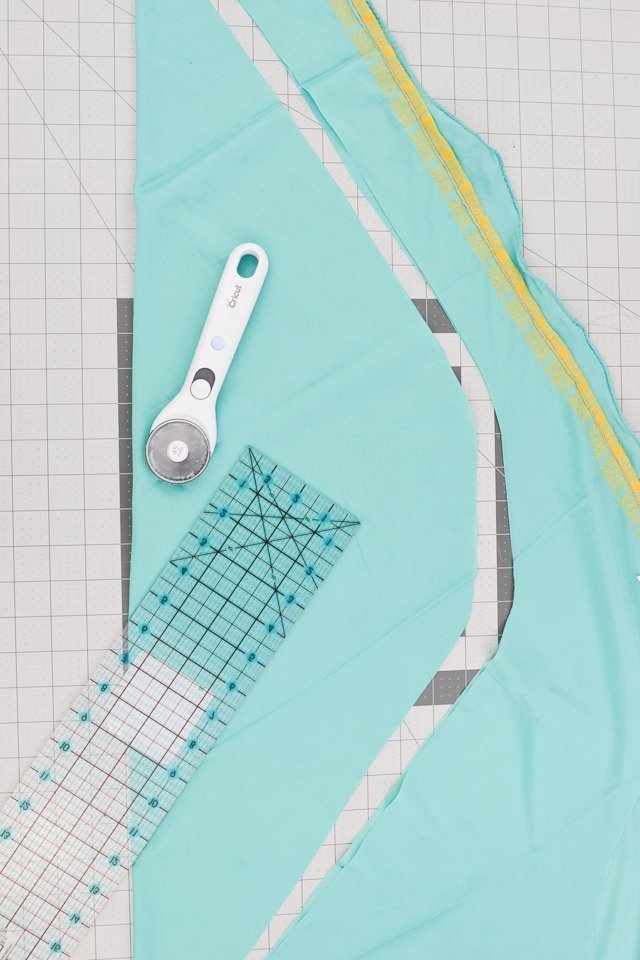 Cut a giant rounded diamond 10 inches wide by 36 inches long.
Sew a 1/2″ stitching line around the whole scarf.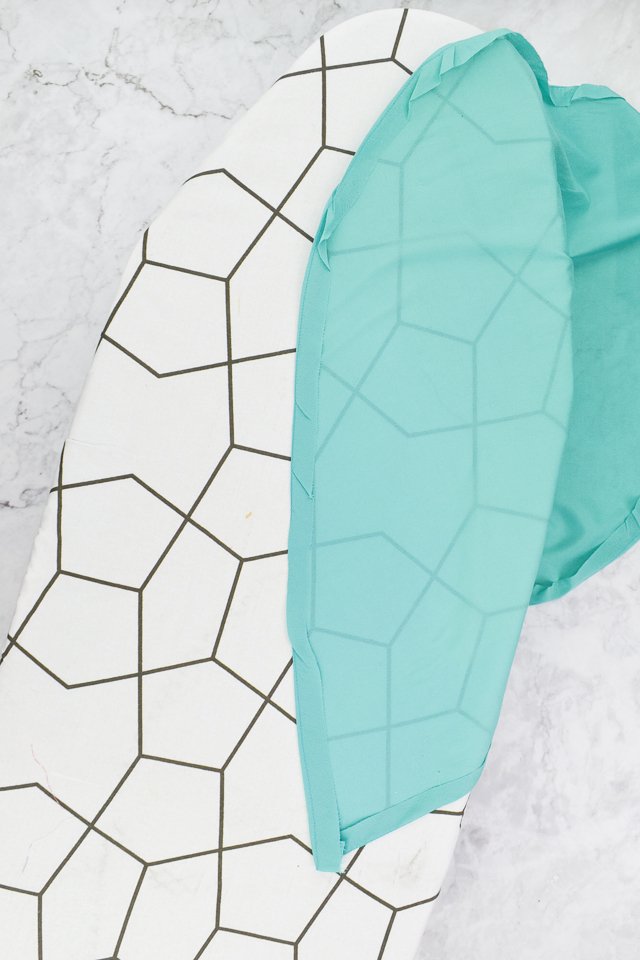 Press a fold in the scarf at the stitching line.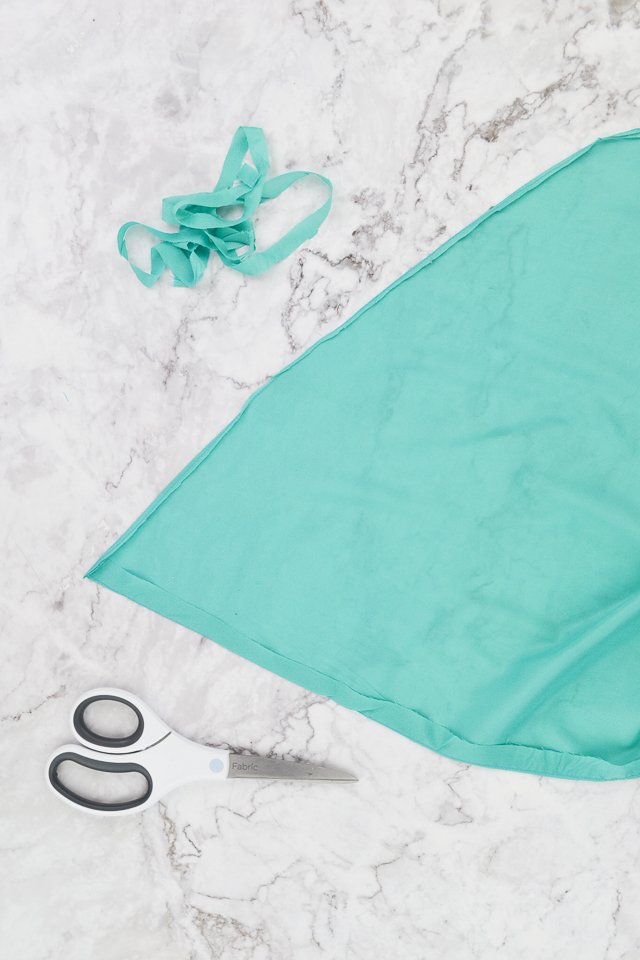 Trim the folded hem allowance down to 1/8″.
Fold the small hem allowance one more time and stitch down. This is how to sew a rolled hem without a rolled hem foot.
If you make something using this sewing project, I'd love to see! Please share it on social media with the hashtag #heatherhandmade and tag me!