Free Half Circle Skirt Pattern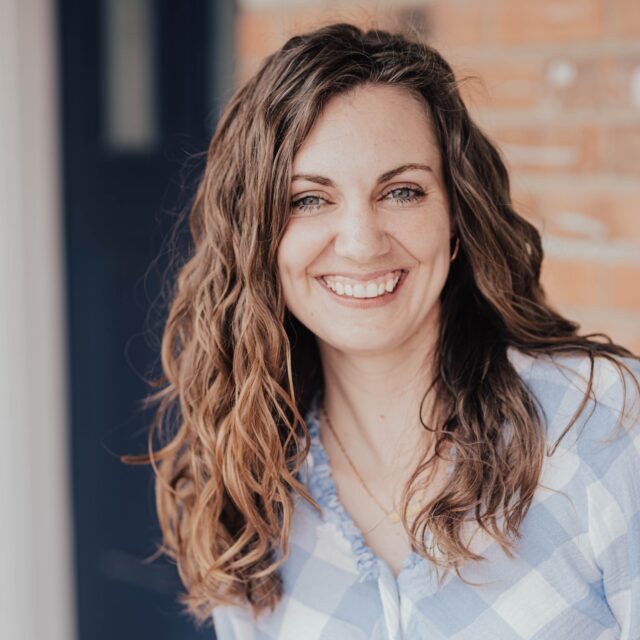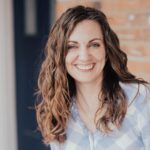 This post may contain affiliate links.
Make a gorgeous DIY half circle skirt with a free sewing pattern! Learn how to measure yourself, use those measurements to create a sewing pattern that fits your body, and then sew it.
My favorite skirt is a versatile skirt that's easy to wear and this free half circle skirt pattern fits all my requirements. I can dress it up for church or a date night, or I can dress it down for casual weekdays.
I can wear it in the heat of the summer with sandals and a graphic tee or in the cold of the winter with a sweater, tights, and boots.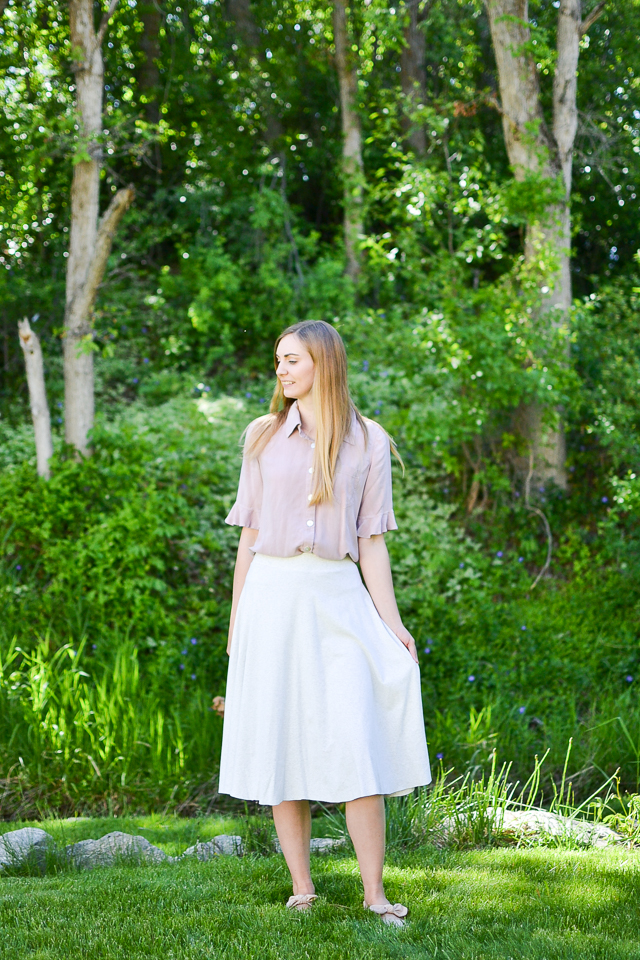 Half circle skirts have the perfect amount of drape: enough to skim over your hips but not enough to feel too full and bulky. Whenever I wear this skirt it makes me feel like dancing! I'd love to use this pattern to make a gorgeous stretch fit and flare dress.
This skirt is easy to sew and wear because it's made with knit fabric. I share my recommendations for fabric to use in the supply list. Use a medium weight stretch fabric that has a good amount of drape for a beautiful look. If you like more body in your skirts that than use fabric with a bit of body.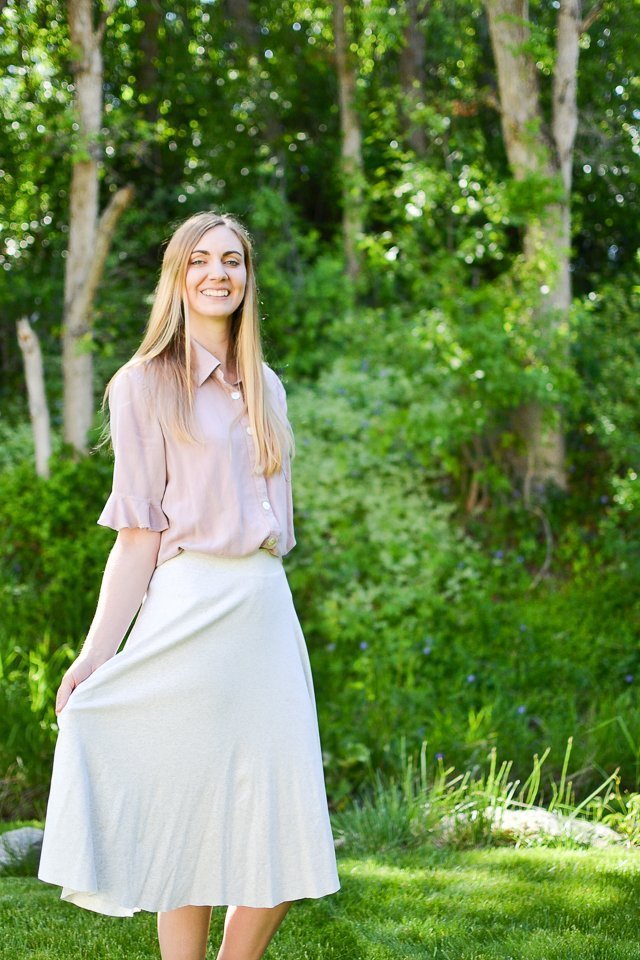 I prefer a tall waistband because I like the way it feels, I like that it stays in place on my waist, and I like the way it looks. If you like smaller waistbands you can shorten it and use a smaller elastic.
I used a light cream and gray heathered mystery mini rib knit fabric with spandex that a manufacturer sold me. It's a great color for summer, but I'll need to make a darker one for Fall and Winter. The fabric is heavy enough to cover any lines underneath, but it has enough drape to still move when I walk.
What fabric works best for this skirt?
A double knit fabric like interlock, ponte, scuba or liverpool will work best. These fabrics don't roll up at the hem, but they have enough body to hang nicely.
Should I prewash the fabric?
Yes, you should prewash the fabric. Treat the fabric the same way you'll wash and dry the skirt once it's finished. Remove any shrinkage before you cut and sew.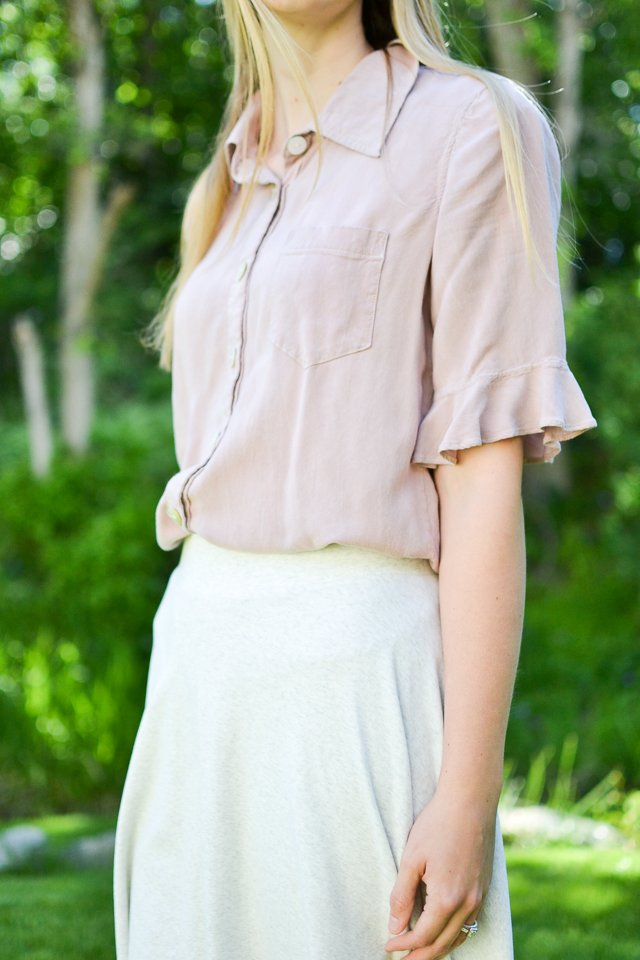 What is a PDF sewing pattern?
A PDF pattern is a sewing pattern designed on the computer and organized so that it can be printed on several letter or A4 size pieces of paper.
I love using PDF sewing patterns because if the pattern gets ruined or if my children or I changed sizes, I can always print it again. It'll never be destroyed since I have a digital version!
How do you use a PDF sewing pattern?
Open the PDF on a computer and click print. When printing make sure that the scaling is set to 100% or no scaling so that the pattern prints at the correct size.
Once the pattern is printed it can be taped together to get the full size. Then the pattern can be cut for each pattern piece size or individual sizes can be traced so that the pattern can be used again and again. Learn how to use PDF sewing patterns.
Do you like to sew skirts? Try one of these sewing projects:
How to Make a Half Circle Skirt
Supplies
2-3 yards of knit fabric like cotton spandex jersey, lightweight interlock, scuba, or liverpool
2 yards of 2 inch elastic
Half Circle Skirt pattern – get it at the end of the post
Measuring tape, scissors, marking tool
Use the half circle skirt template to mark your waist and hem creating your own skirt and waistband pattern piece. Cut out the skirt piece on the fold.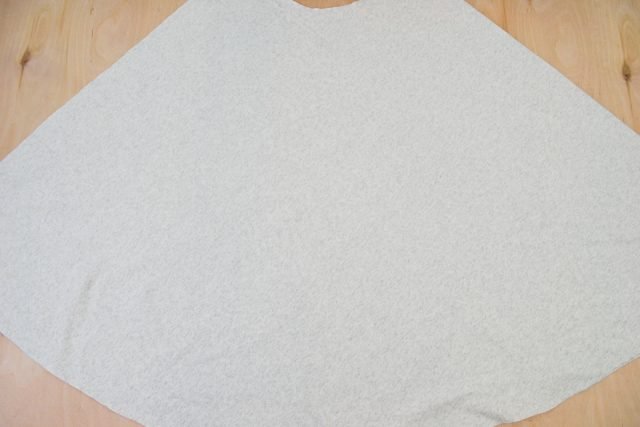 Cut out a waistband piece using your measurements. I like using a rotary cutter and cutting mat when cutting rectangles out of knit fabric.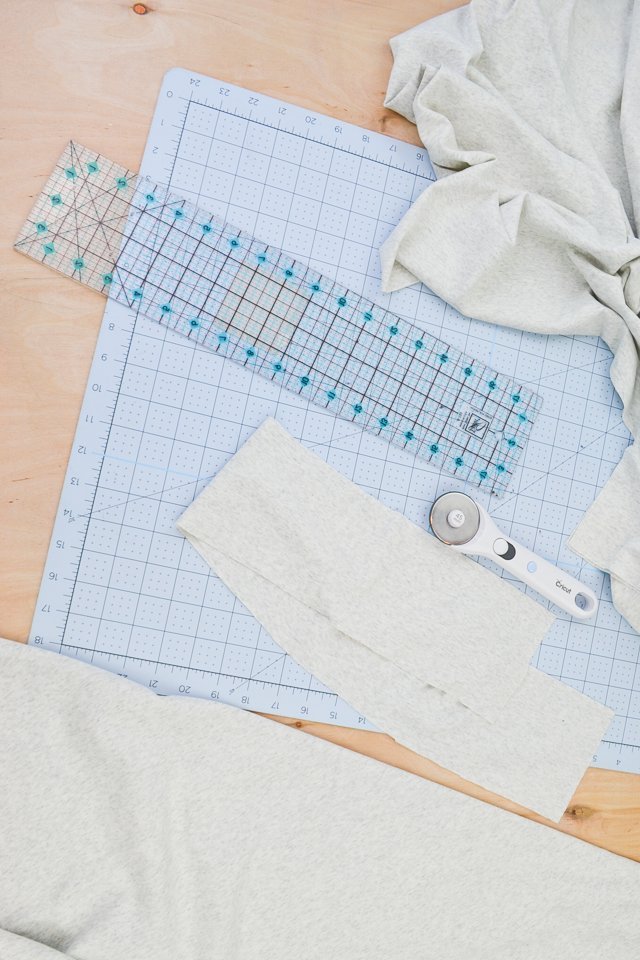 Sew the one seam of the skirt with right sides together. Sew with a zigzag or serger and then finish the raw edges.
With right sides together sew the short ends of the waistband together. Use a straight stitch.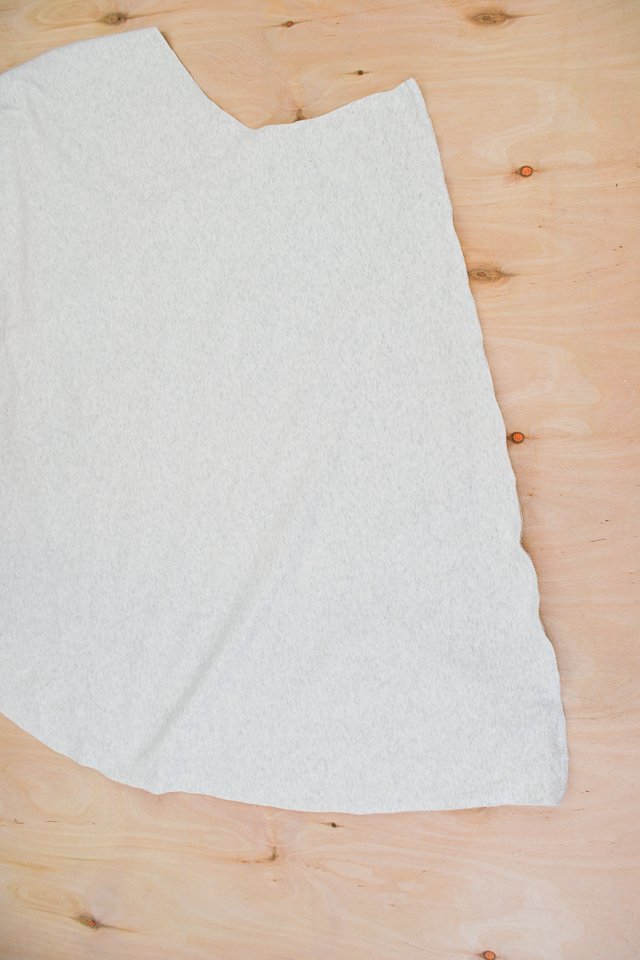 Fold the waistband in half longwise with wrong sides together.
Divide the waist of the skirt into four equal parts. Divide the waist of the waistband into four equal parts.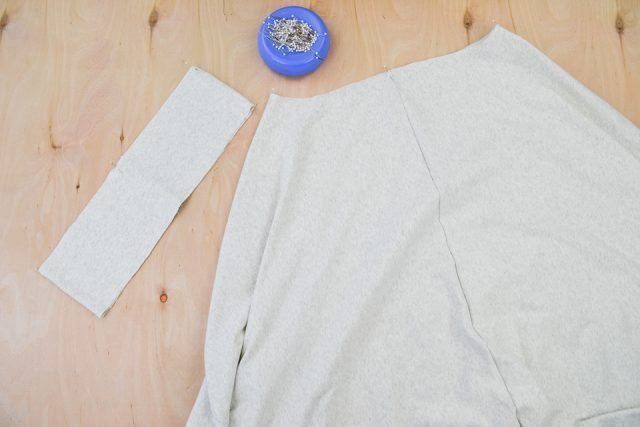 Match up the four equal parts of the skirt with the four equal sections of the waistband and pin.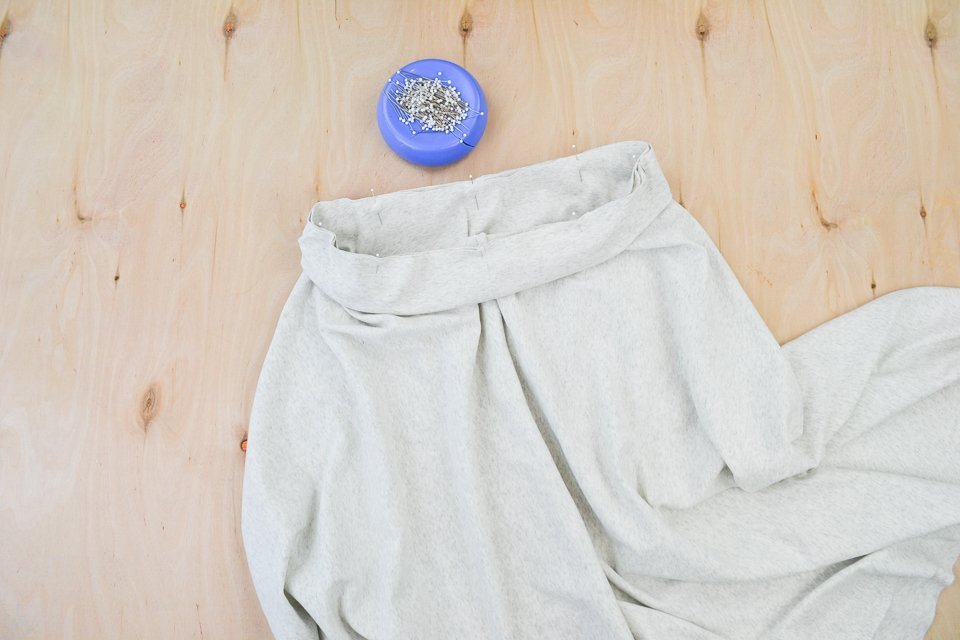 Sew the waistband onto the skirt with a zigzag stitch. Leave a 3 inch hole to insert the elastic.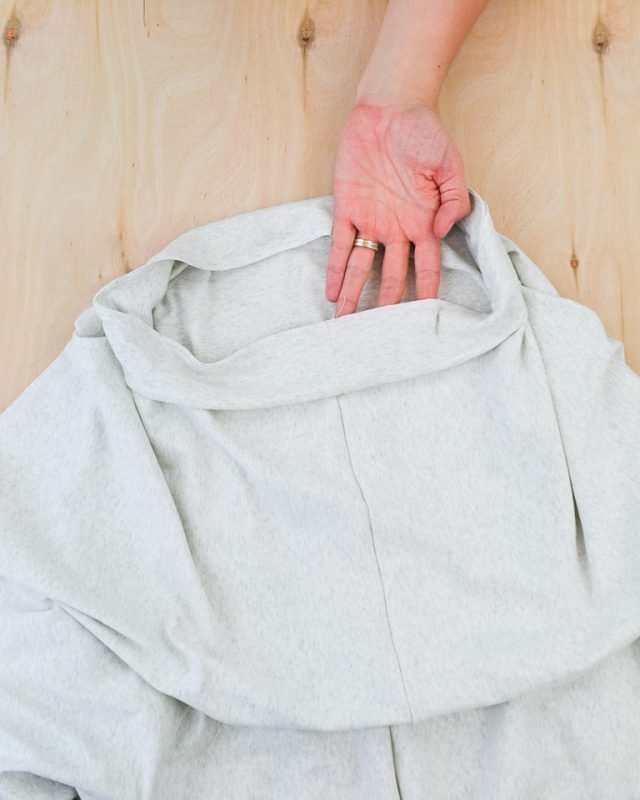 Measure the elastic around your waist and pull it tight until it's comfortable. Account for seam allowances and cut the elastic.
Insert the elastic into the waistband with the safety pin.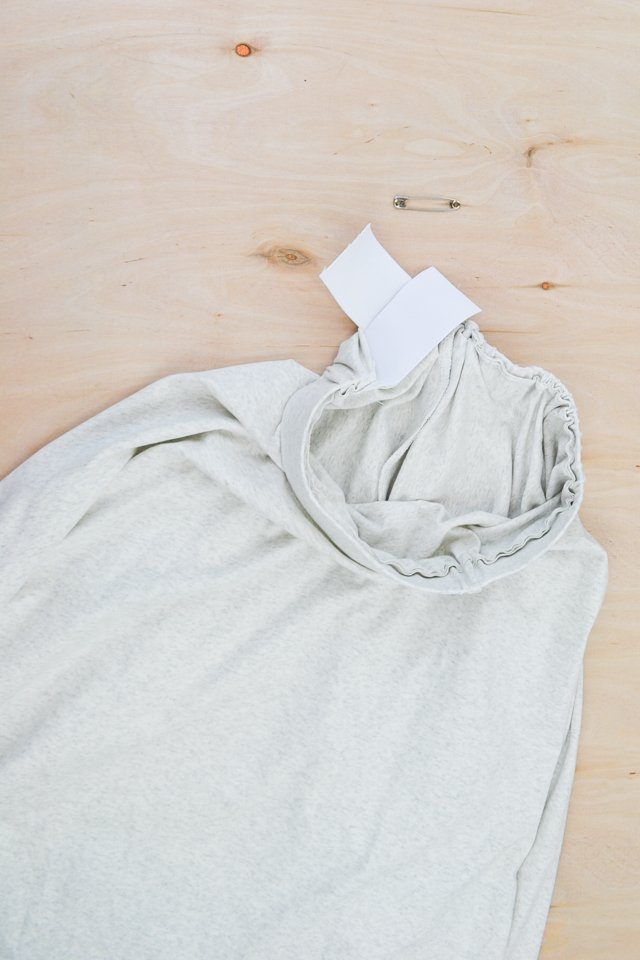 Pull the elastic out enough to overlap ½" and sew a rectangle around the overlap to secure.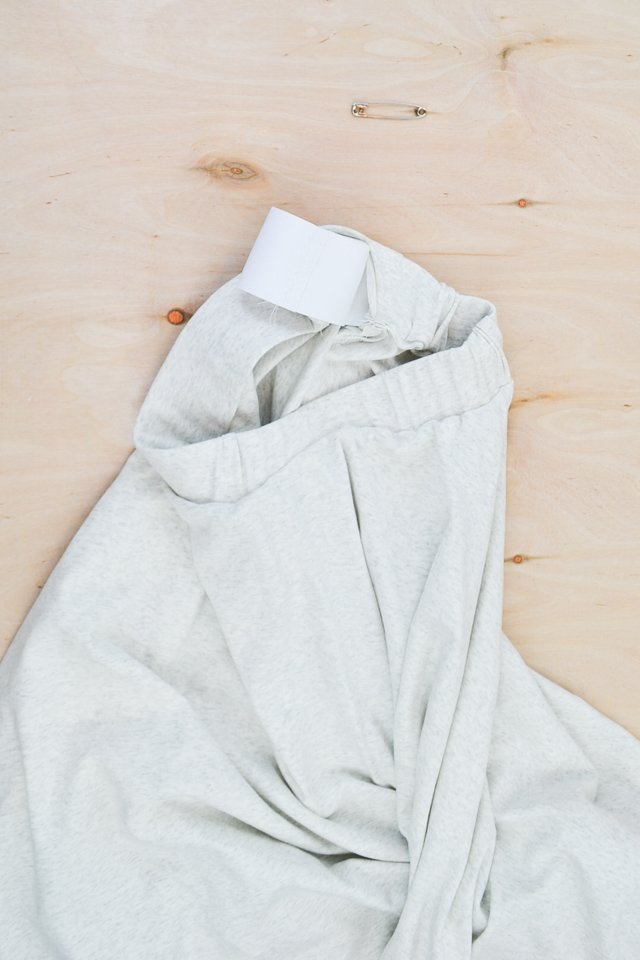 Pull the elastic into the waistband and sew the hole closed.
Optional: hem the skirt with a straight stitch.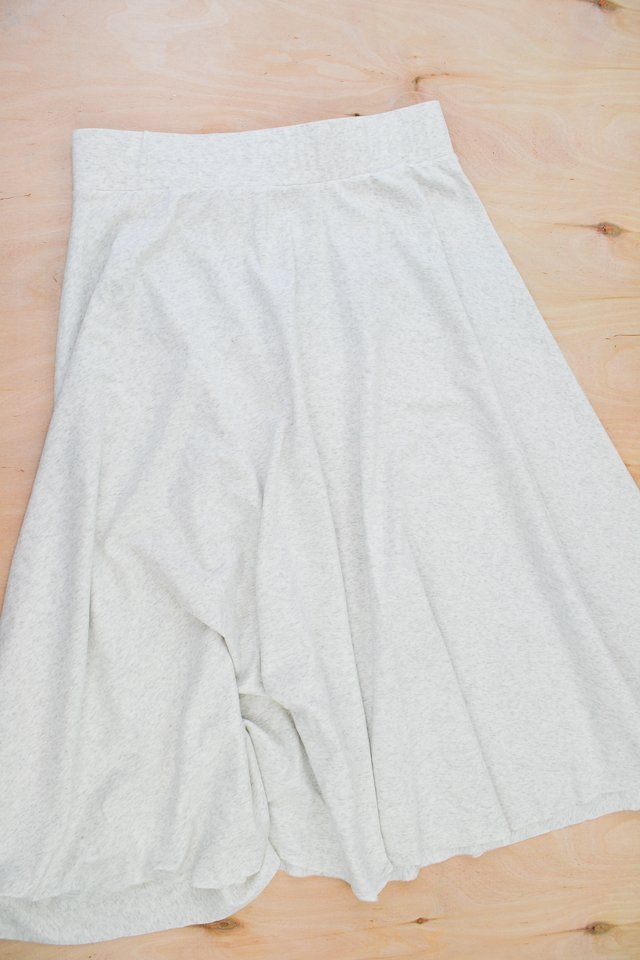 Get the Free Sewing Pattern here!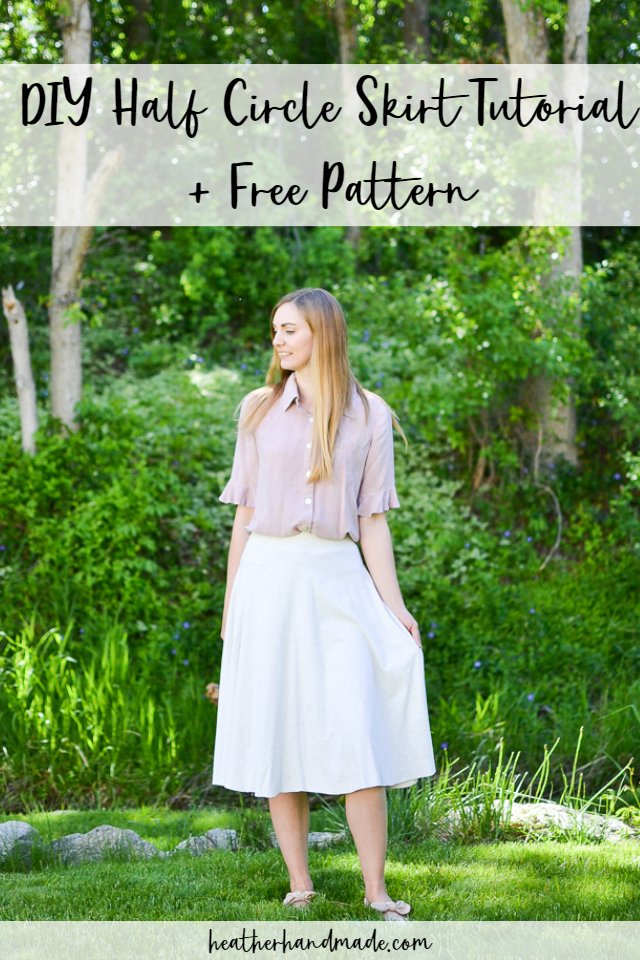 If you make something using this sewing project, I'd love to see! Please share it on social media with the hashtag #heatherhandmade and tag me!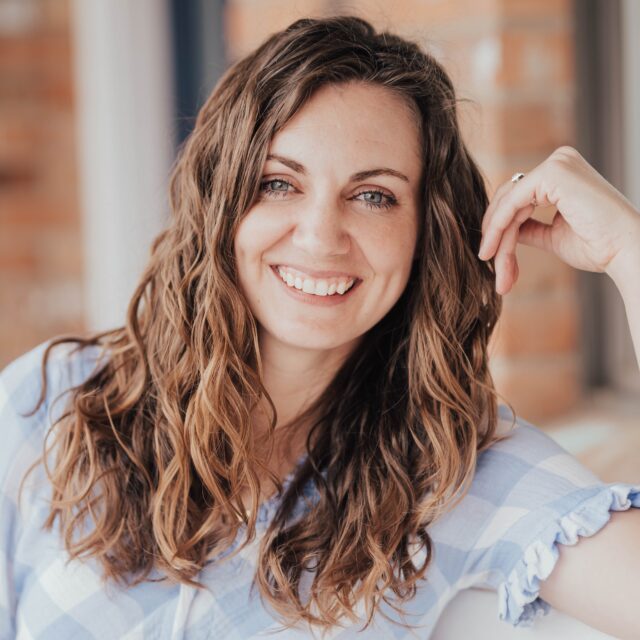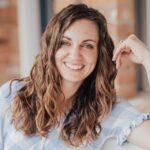 I believe small sewing moments can create great joy. Find your own "right" way to sew. -Heather