How to Make a Silk Scarf
This post may contain affiliate links
Learn how to make a silk scarf with lightweight fabric. This beginner sewing project is a great to practice sewing silk and sewing hems.
Silk is such a luxurious fabric to work with. Maybe since it's not readily available it just seems extra special. I love wearing silk in the summer since it's such a lightweight fabric.
I used some of my silk scraps to make a small silk scarf. It's about the size of a bandana, but it can be used as a neck scarf, a hair scarf, or tie on a bag. There's lots of ways to use it! Let's make a silk scarf that is a simple gift, but the silk makes it special.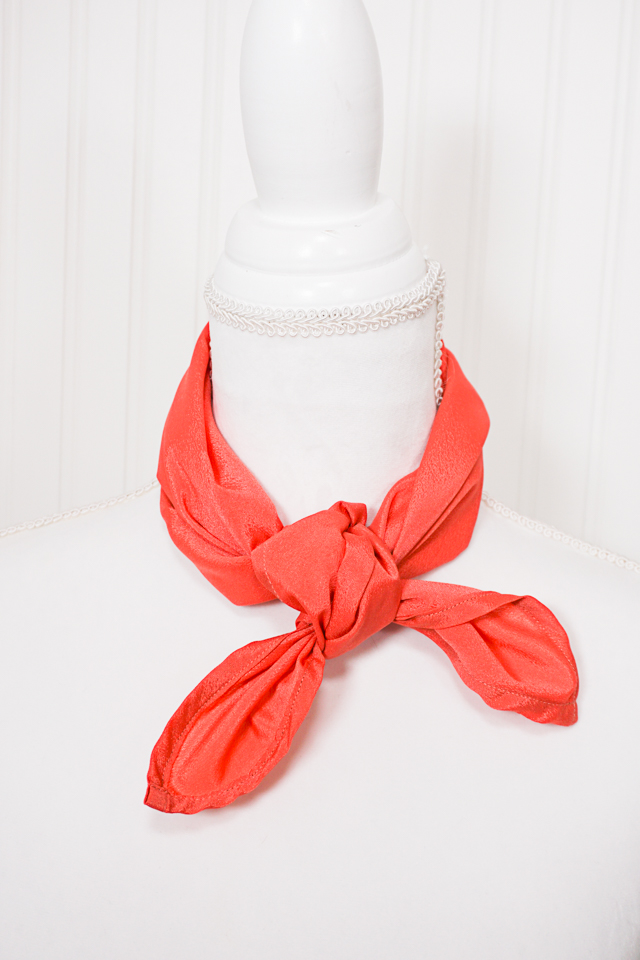 Do you love sewing? Here are some fun tips that will help: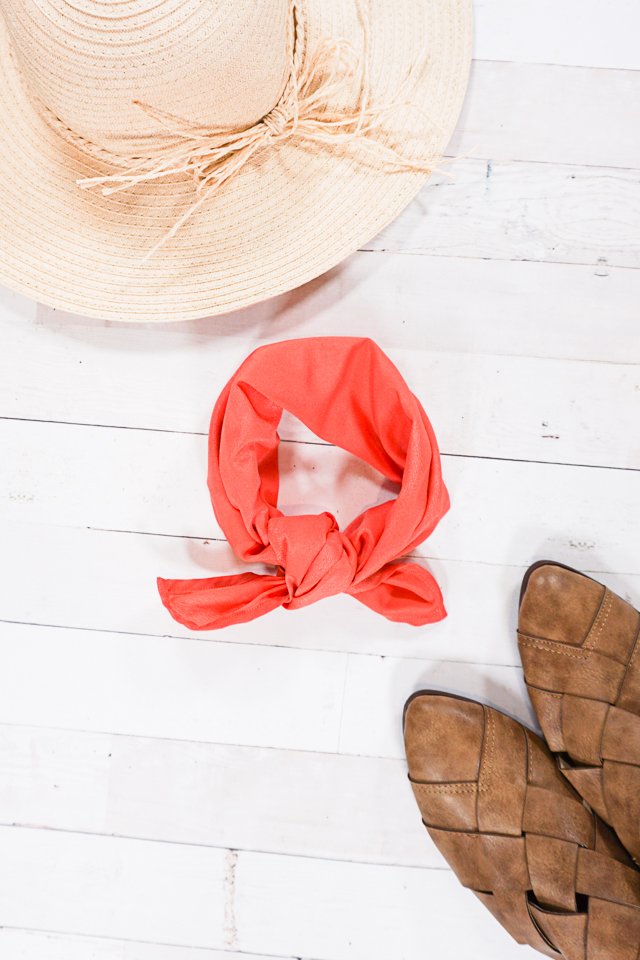 How to Make a Silk Scarf
supplies
I have some silk scraps from other projects I've made. Check out this like of ways to buy silk for cheap to find scraps or inexpensive cuts of silk fabric.
If your fabric is wrinkly than press it flat.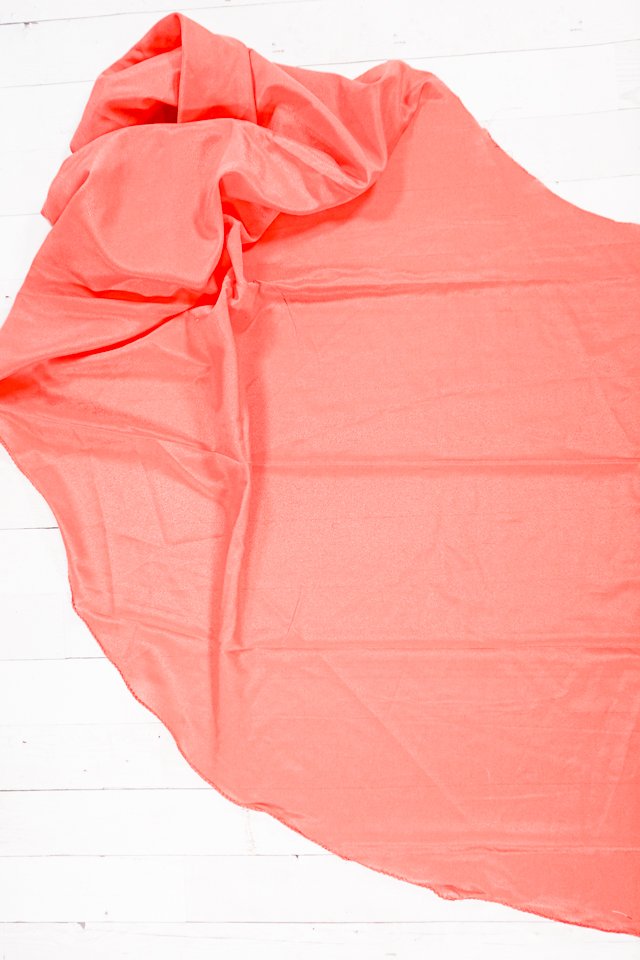 Cut a 26 inch by 26 inch square from the silk fabric. This will create a bandana shape and size. If you want something more feminine or classic looking you can create a diamond shape like I did for this DIY hair scarf.
Sew a rolled hem (without a rolled hem foot) on two sides of the scarf. Press the hems in place.
You can also try doing a serged rolled hem with your serger if you want to figure out the right settings. This will created a thin thread wrapped hem.
Then sew the remaining two hems with a rolled hem. Press the hems in place.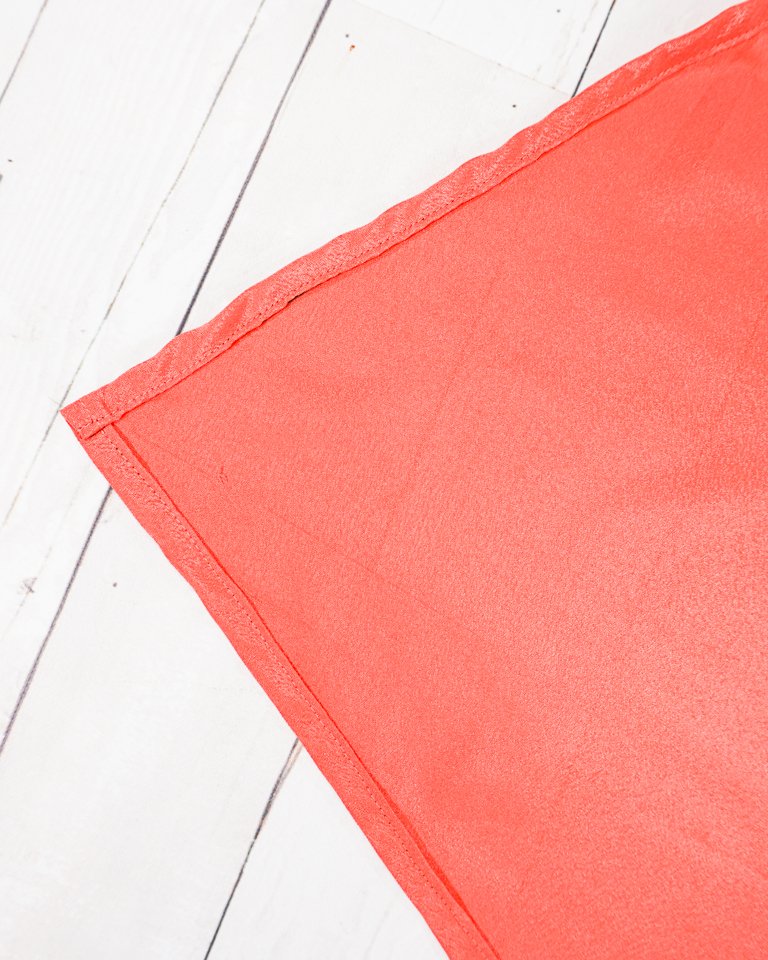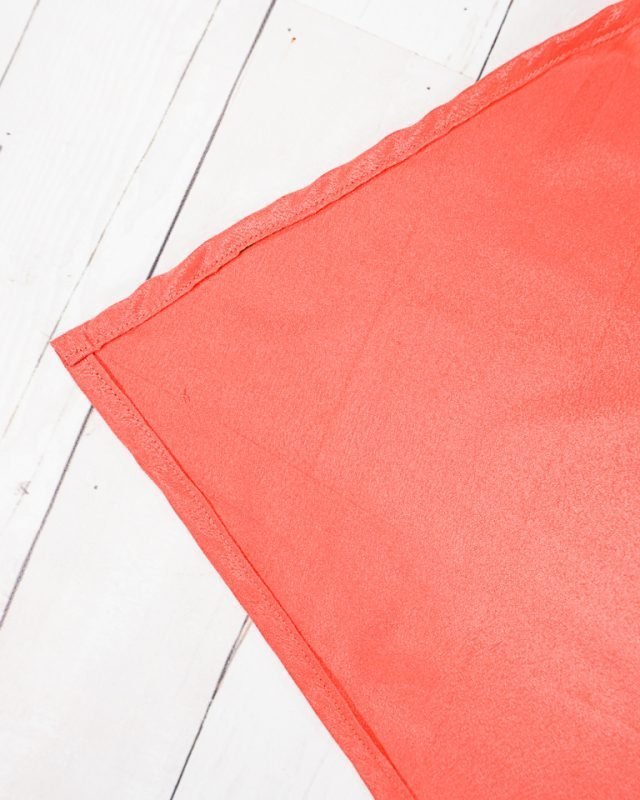 That's it! Now you can tie the silk scarf to your purse, tie it around a silk scrunchie, or wear it around your neck. It's the perfect summer accessory, and it makes a really easy gift!
If you make something using this sewing project, I'd love to see! Please share it on social media with the hashtag #heatherhandmade and tag me!