How to Make a Scarf
This post may contain affiliate links
Learn how to make a scarf with a simple rectangle design. This shape works for lightweight cooler fabric or warmer fabric that has some drape.
One of my favorite accessories for the summer is a simple, lightweight scarf. I love chiffon fabric in a beautiful, colorful print or a soft plaid flannel with a beautiful drape.like this border print I found.
You could but a couple yards of pretty fabric and make a bunch of scarves to give as gifts. It would be a fun bridesmade gift so everyone could match.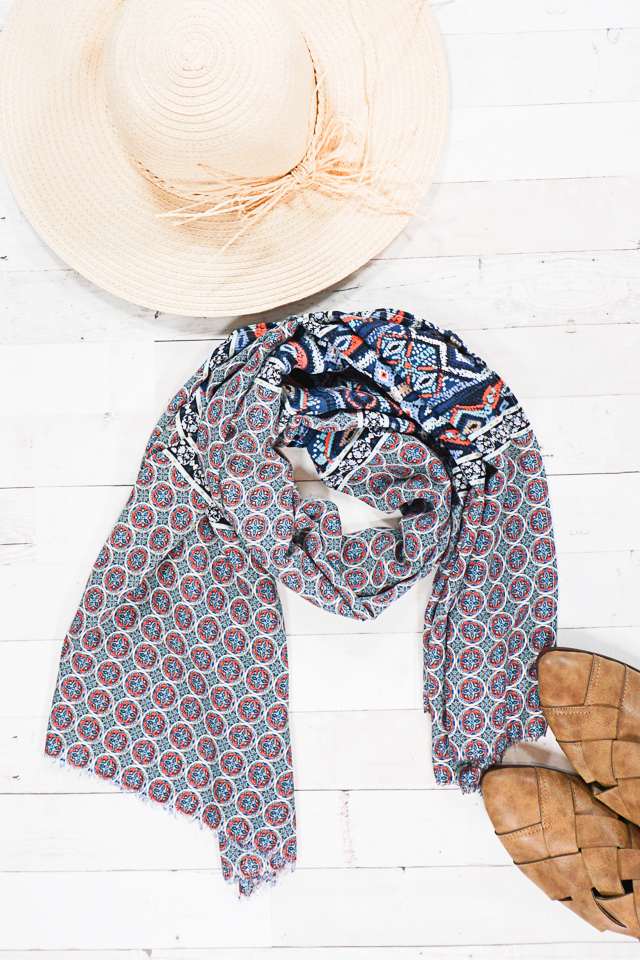 A border print will work really well for this type of scarf because it will give a ready-to-wear look. All of these colors are my favorite colors and match everything in my wardrobe.
Do you love sewing? Here are some fun tips that will help: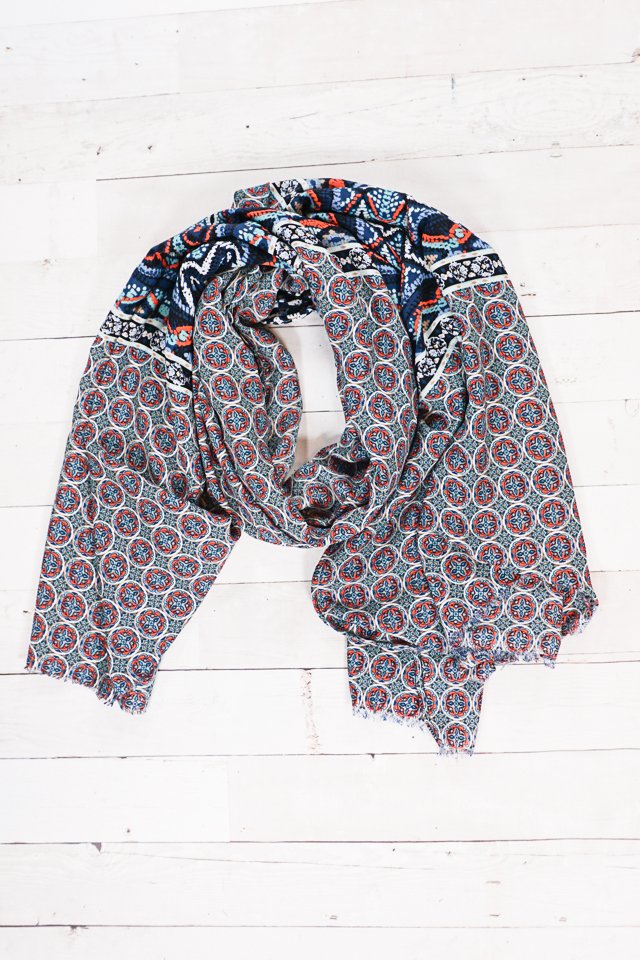 How to Make a Scarf
supplies
1 yard of lightweight chiffon or challis fabric
When looking for fabric for a scarf you want lightweight or mediumweight fabric that has a lot of drape. I like chiffon or challis for the summer and fluid flannel for the winter.
Also, look for a fabric that is the same color or print brightness on both sides of the fabric. You don't want to choose a fabric that is white on one side because it'll show when you wear the fabric.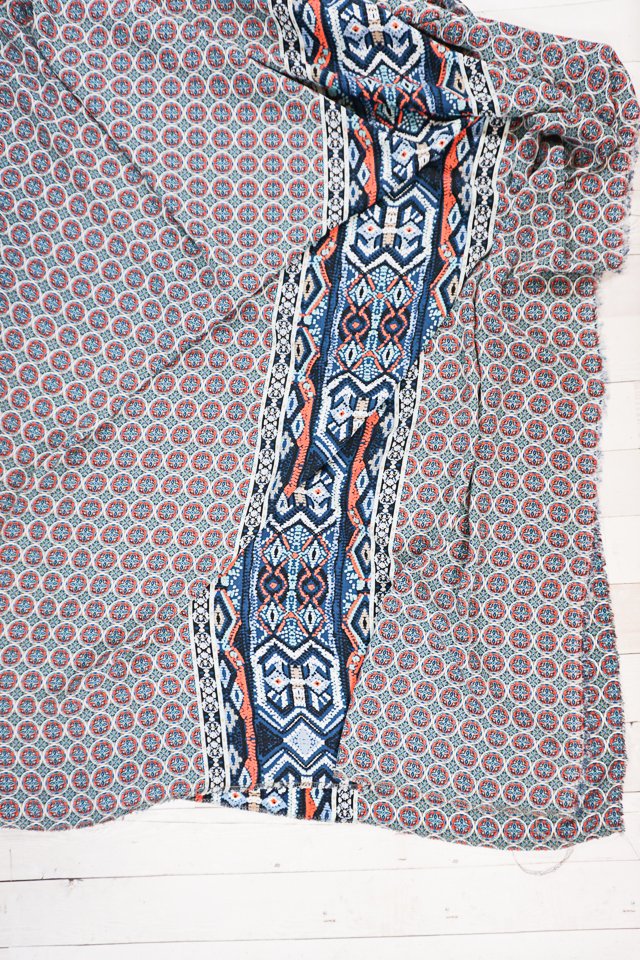 Start by ripping one edge of the fabric from selvedge to selvedge to get a straight line.
Then rip the other edge to get a straight line. You want your rectangle to be the full width of the fabric (hopefully about 50 inches wide or wider) by 30 to 36 inches.
If the selvedge has a nice tiny fringe or some other nice edge leave these as the short edges.
Sew a small double fold hem or rolled hem on the long edges. Backstitch at each side.
Your scarf is finished!
If you make something using this sewing project, I'd love to see! Please share it on social media with the hashtag #heatherhandmade and tag me!