Does it feel impossible to find time to sew?
Are you so afraid to make mistakes that you never start or finish a sewing project?
Do you long to feel creative and satisfied in your sewing practice?
I believe small sewing moments can lead to great joy. And I believe sewing can empower you to try new things and feel happy and fulfilled!
What Satisfied Sewists are Saying About Heather Handmade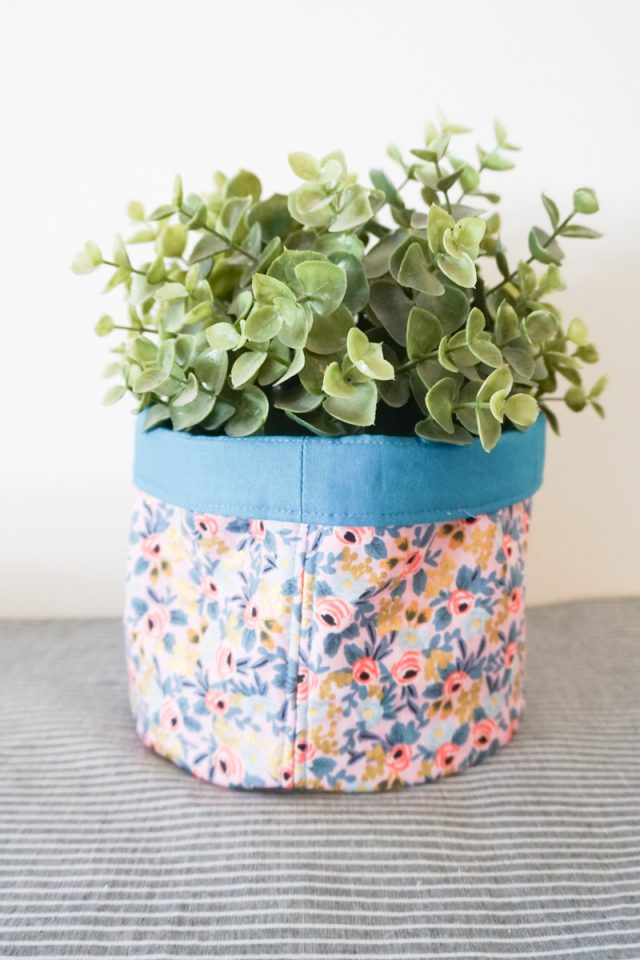 You are in the right place
IMAGINE:
Creating beautiful sewing projects with what you have
Being brave enough to sew what you were always afraid to try before
Learning how to fit sewing into your busy life
Finding inspiration for your next sewing project
Planning out your sewing projects AND finishing them
Feeling happy and fulfilled with your progress on your sewing journey
When you join the Heather Handmade community, you will learn how to find moments to sew, gain confidence to try new techniques, and feel creative and happy in the process.
Are you ready to join this empowering and uplifting community?
Meet Heather
When I first started sewing I made a lot of mistakes, but it didn't bother me much because I was enjoying the creative process. As I learned more I felt like I should be improving, but the projects I made were the wrong fabric, the wrong fit, the wrong style; just bad quality. I was still making mistakes, and eventually threw all those projects away. I was jealous of everyone else's seemingly perfect projects, while I kept making items I wasn't proud of. Sewing things that were both pretty and useful always seemed out of reach.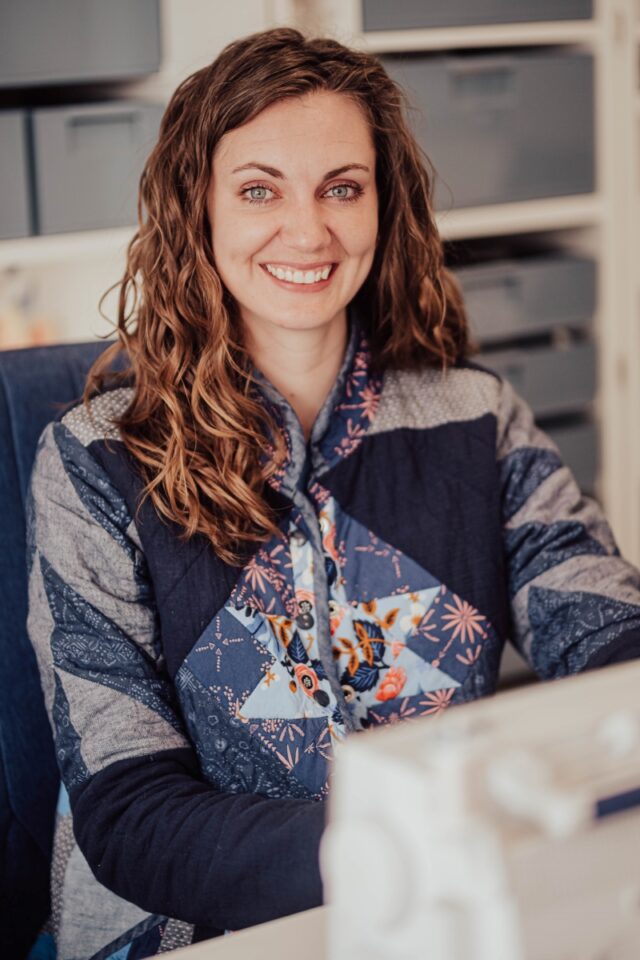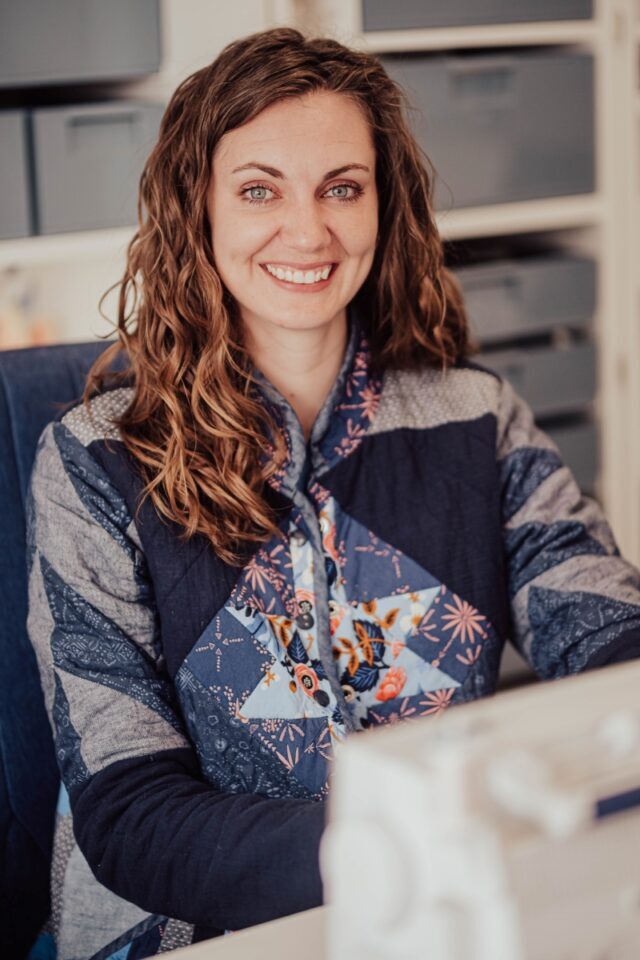 Determined to make projects that I loved and used, I learned to analyze my mistakes to avoid making them. I learned to use a seam ripper regularly so that I could fix problems along the way. I learned to slow down, so that I could fully enjoy both the process of sewing and the finished project. I researched fabric and patterns to understand them better.
Now I get so much enjoyment out of the whole sewing process: before, during, and after. I want to make sewing accessible for anyone who wants to learn and improve with what they have instead of it feeling out of reach.
Reader Favorites:
PDF Pattern Bundle:
Get all the printable PDF sewing patterns and tutorials I have created and will create in the future! This pattern bundle has so much value!
There are 50+ PDF sewing patterns in all sorts of projects, sizes, and styles. Get patterns for the home, babies, kids, and adults, and for all seasons! I can't wait to see what you make!
What Other Sewists are Saying
Will you join us?
Join the weekly newsletter with sewing inspiration or join the Heather Handmade facebook group where you can show off the projects you finished!
How Can I Help You?
I'm always happy to answer your sewing questions and offer guidance where I can. Email me ([email protected]) or find me in the Heather Handmade Facebook group where you can show off what you made, Youtube where I have in-depth videos for sewing projects and techniques, or Instagram where I show the personal sewing projects I'm working on.