DIY One Seam Wrap Skirt + Free Pattern
This post may contain affiliate links
Use this tutorial to make your own one seam wrap skirt! It's fast and easy to sew, and there's no flashing!
This skirt is so adjustable that it can fit lots of sizes, and you can still fit in it if you're changing sizes! It's really quick because there is only ONE SEAM to sew, and there are no hems or edge finishes!
If you lift up the overlap there's a layer underneath so you'll never flash anyone. Enjoy this one seam wrap skirt tutorial perfect for any size and lifestyle!
Don't miss the free printable PDF guide at the end! Download the instructions so you can make it again and again!
I've had an idea for a circle wrap skirt developing in my head for awhile. I wanted to make a skirt that was easy to make, adjustable for changing sizes, and mom-friendly.
I was able to make a wrap skirt tutorial that is all of these things!
Even when I lift the part the overlap, nothing is flashed from underneath!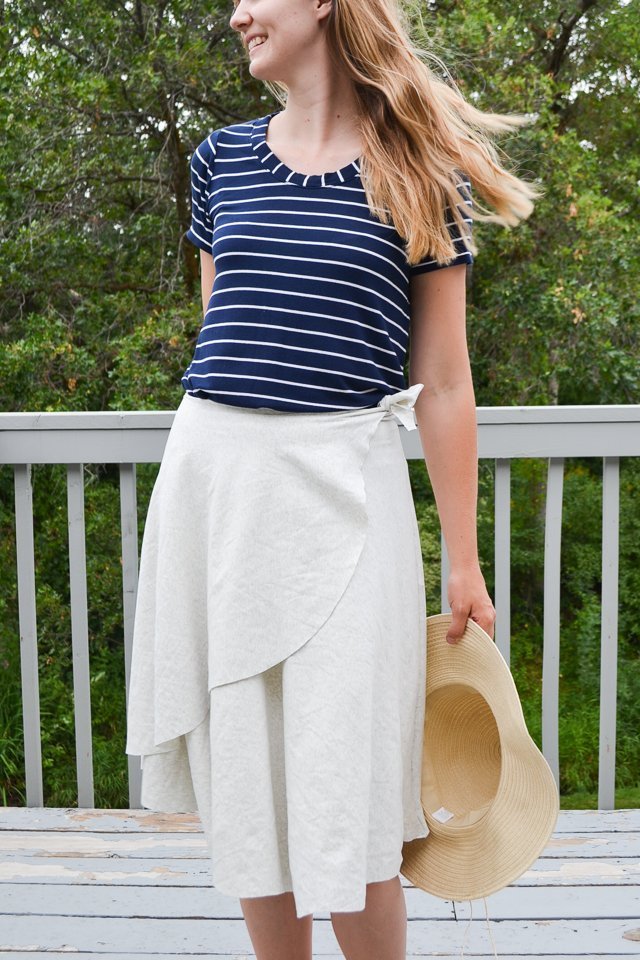 I wore this style of wrap skirt all throughout my pregnancy when I was changing weight constantly, and I even wore it during postpartum when I was also changing weight constantly.
What fabric works best for this skirt?
A double knit fabric like interlock, ponte, scuba or liverpool will work best. These fabrics don't roll up at the hem, but they have enough body to hang nicely.
Should I prewash the fabric?
Yes, you should prewash the fabric. Treat the fabric the same way you'll wash and dry the skirt once it's finished. Remove any shrinkage before you cut and sew.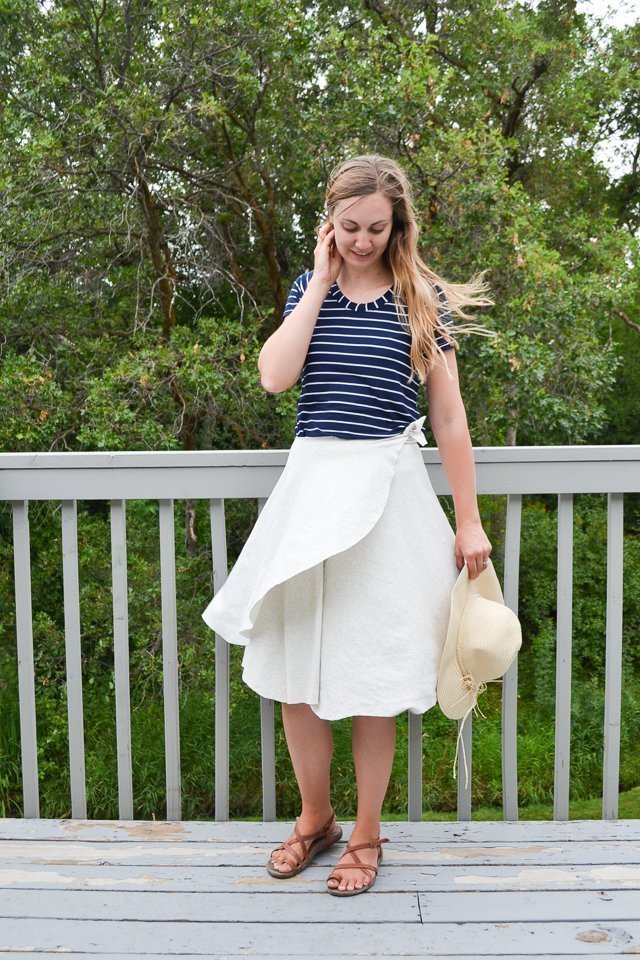 My SIL and I wore the same wrap skirt that I wore even though I was pregnant and she was not. Our waist measurements were not even close, but we were able to wear the same skirt. It's a magical adjustable skirt! You can play with the length for different looks.
The easiest ones to make are the mini and knee length skirt because they are shorter. The problem with the longer skirts is that it uses a LOT of fabric.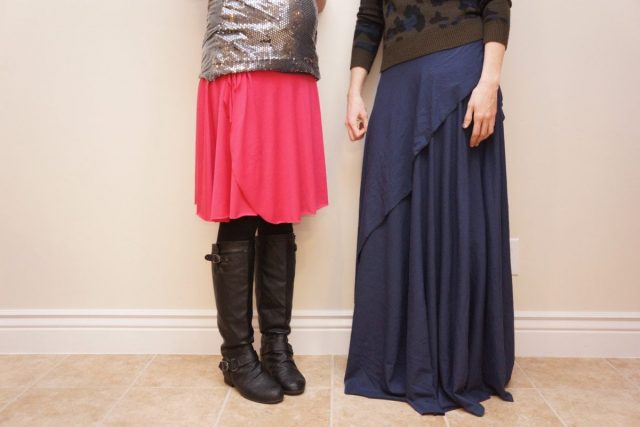 This skirt is very comfortable and works throughout and after a pregnancy. You'll get lots of compliments, and you don't even have to tell them how easy it was for you to make!
If you prefer using wovens instead of knit fabric you can make this DIY wrap skirt! Here's a giant list of free skirt patterns so that you can make something you'll love!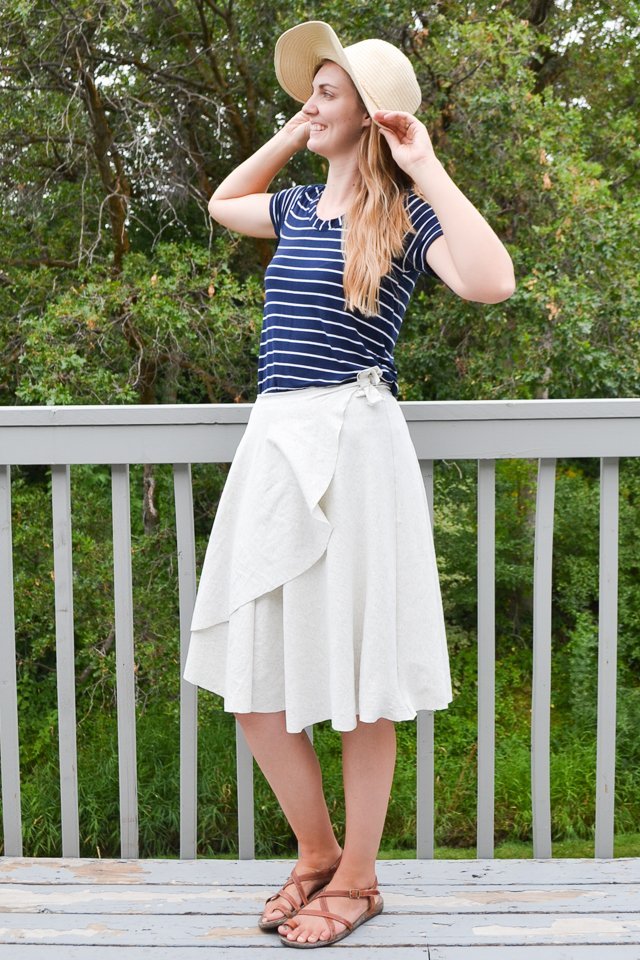 Do you like to sew skirts? Try one of these sewing projects:
DIY One Seam Wrap Skirt
SUPPLIES
3-5 yards of Knit Fabric –

lightweight to mediumweight knit fabric with a soft hand
choose a spandex blends for the best recovery
jersey knit will roll on the cut edges
interlock or a rib knit will not roll but don't often have spandex

Measuring tape and marking tool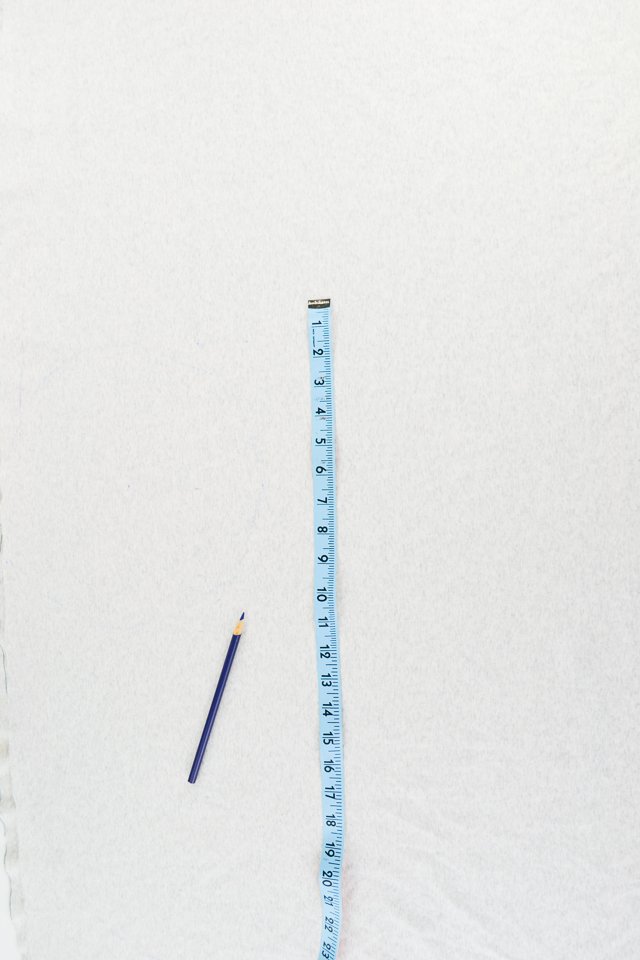 Find Your Measurements
Place a measuring tape at your center back waist and let it hang down. Decide how long you want your skirt to be, and have someone check what the measurement is. This is your skirt height measurement.
Measure your waist or where you want your skirt to sit. Wrap the measuring tape around your waist and make sure it's horizontal with the ground. This is your waist measurement.
Find your radius for the inner waist circle by using the chart below.
Here is a simple chart for quick radius measurements. Pick something in between or the next measurement down since the knit fabric will stretch.
| | |
| --- | --- |
| Waist or Hip Circumference | Radius for ½ Circle Skirt |
| 20″ | 6 ⅜" |
| 25″ | 7 ⅞" |
| 30″ | 9 ½" |
| 35″ | 11 ⅛" |
| 40″ | 12 ¾" |
| 45″ | 14 ¼" |
| 50″ | 15 ⅞" |
Cutting Instructions
Use this pattern piece to draw out your skirt pattern. You will need two cut two of one diagram, but make sure they are opposite of each other. Use the measurements you found to get a custom made skirt that fits your body!
*When you are cutting from 1/4 height to the center waist circle, cut a short tail from the inside circle for the tie.*
Sewing Instructions
Using diagram cut out two pieces of the custom wrap skirt pattern piece. Make sure they are opposite of each other when you cut them out.
Sew the one long seam with a zigzag and right sides together.
Serge or zigzag the raw edges of the seam allowance.
Press the seam allowance to one side.
Use a straight stitch to tack the seam allowance to one side at the waist and the hem.
Don't finish any of the hems. Knit fabric does not fray, but it might roll.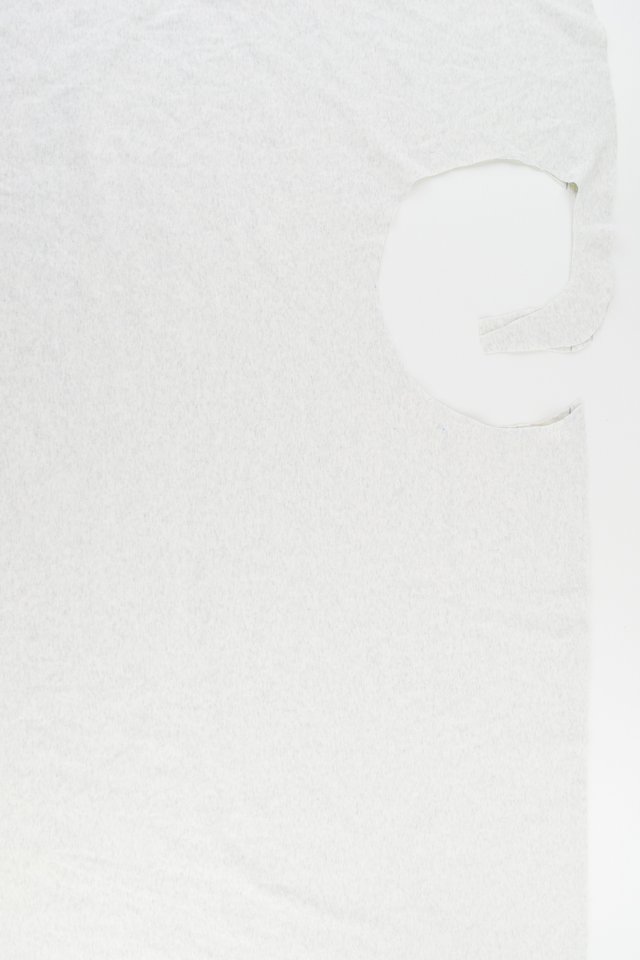 To put on your skirt:
Find the seam and put it on one side of your waist and hold it there.
Grab the side that will go across your front and wrap it all the way around until it meets with the seam. Hold the seam and one wrapped side with one hand on one side of your waist.
Grab the other side and wrap it around your back to the front until it meets with the seam.
Your two ends that tie will meet over your seam. Tie them in a bow or knot.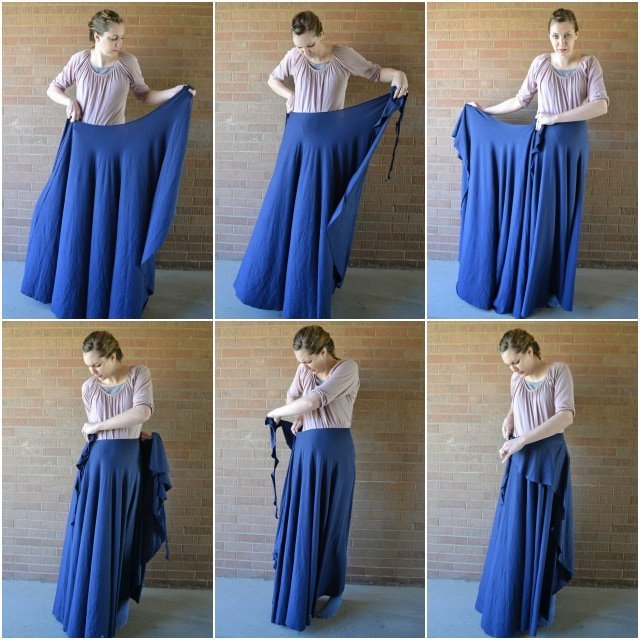 Get the Free Sewing Pattern Below!
If you make something using this sewing project, I'd love to see! Please share it on social media with the hashtag #heatherhandmade and tag me!