How to Make a Minky Blanket
Learn how to make a minky blanket with two pieces of minky fabric. This is a great beginner sewing project perfect for gifts.
I've decided that I'm basically a lizard. If the sun isn't shining on me, then I'm cold. In the middle of cold winters I need either a space heater or lots of blankets.
I'm usually wearing socks, slippers, a base layer, a top layer, and a cardigan. Even with all of these layers, if I'm sitting to work or read to the kids, I need a throw blanket on me to keep me warm.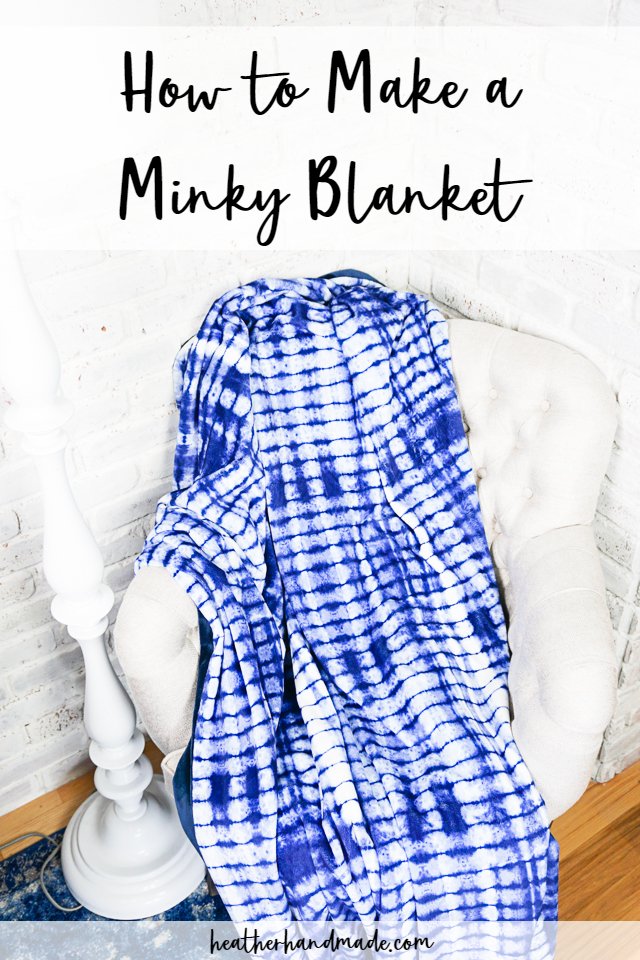 I've been given some really nice blankets as gifts, but they are often throw size which means they are just barely too small. I decided to make my own DIY minky blanket that would be the perfect width and length.
Do you want ideas to sew? Check out some of these!
This would be the perfect easy gift to sew since it's quick and easy. This is such a great beginner sewing project!
A lot of minky blankets I see are made for babies with juvenile fabric. I wanted to do a grown up throw blanket that looked more sophisticated, so I had to be really careful with the minky fabric I bought. I chose a smooth navy for the back and an indigo dye print for the front.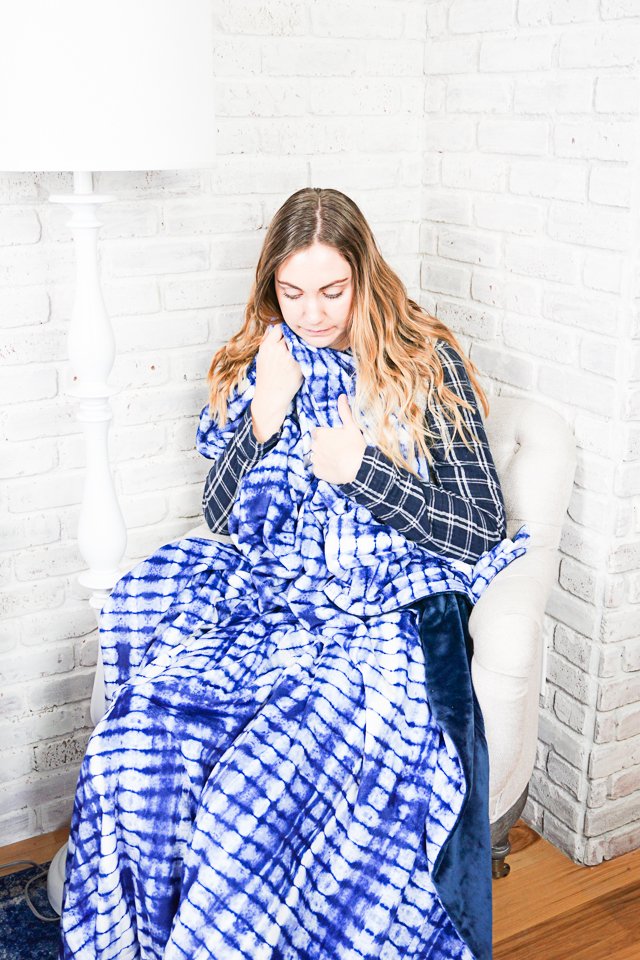 For nine months of the year, I have a DIY throw blanket thrown on my couch because it gets used by me or the kids multiple times a day. It's not until the warm summer months that we put it away and stop getting it out.
Besides being cold, I also use a minky blanket for comfort. I like the calming weight of a blanket at the end of the day to help me relax.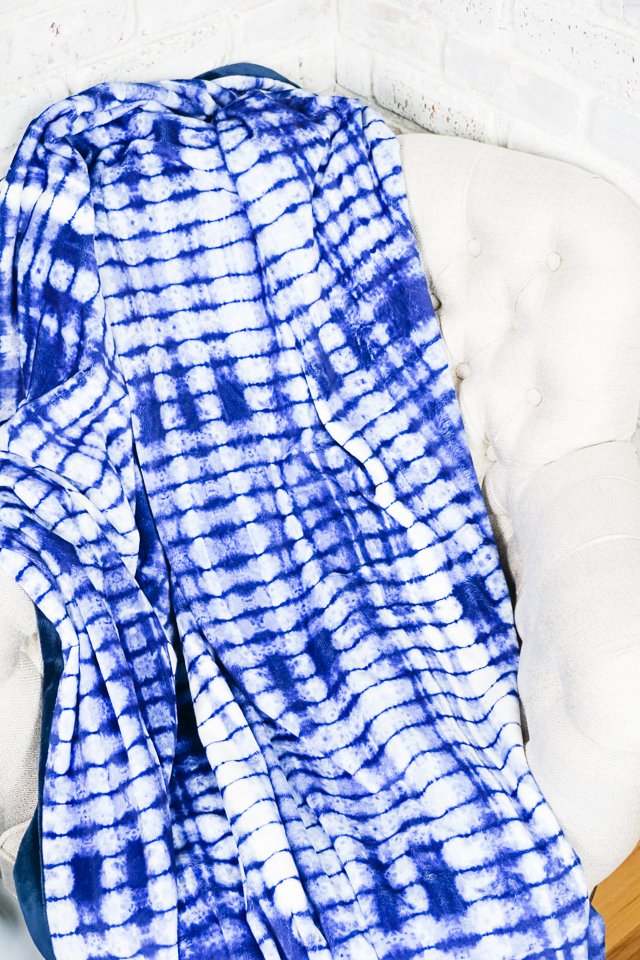 What is Minky Fabric?
Minky fabric is a polyester based fabric. It is a stable knit so the grainline doesn't stretch but the crossgrain does stretch. It is fuzzy AND smooth on the right side and smooth on the back side.
Since it's made out of polyester it can't be ironed. It can be clipped and pinned, and it hides topstitching pretty well. The fabric sheds a lot when it's being cut, and it's hard to sew to a woven fabric like satin or flannel.
how many yards of fabric to make a throw blanket
Most throw minky blankets you buy at the store are about 60 inches long and about 50 inches wide. Or you can say it's a yard and a half and the full width of the fabric.
I am tall and I like blankets to be as big as possible so I made my blanket 58 inches wide and 71 inches long. I bought 2 yards of minky fabric in two different colors and used the full width of the fabric.
I did a two yard cheater quilt for my son, and it's the perfect throw size length.
how to make a minky blanket
supplies
Wash and dry your fabric first.
With right sides together clip two sides together. Make sure that it's selvedge to selvedge and cut edge to cut edge.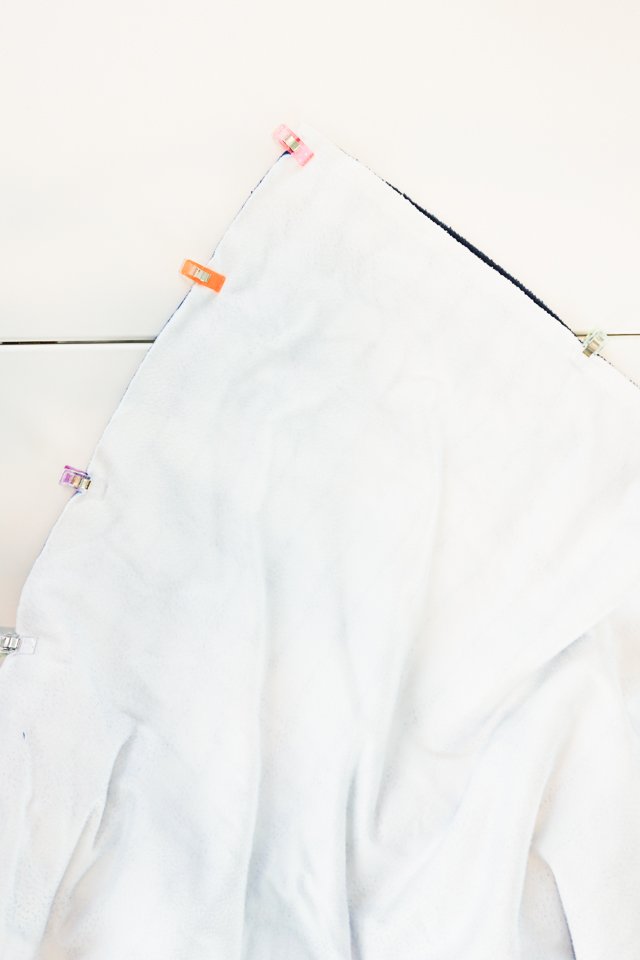 Once I had two sides clipped together I could tell if there was any size discrepancies. The navy fabric was wider so I trimmed a little bit off.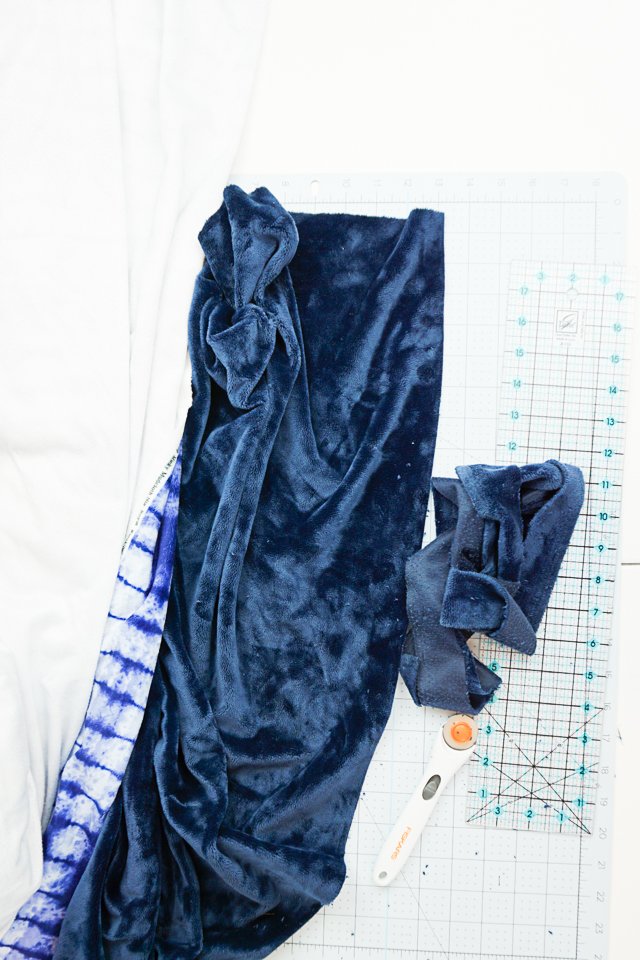 The indigo fabric was longer so I also trimmed that to fit.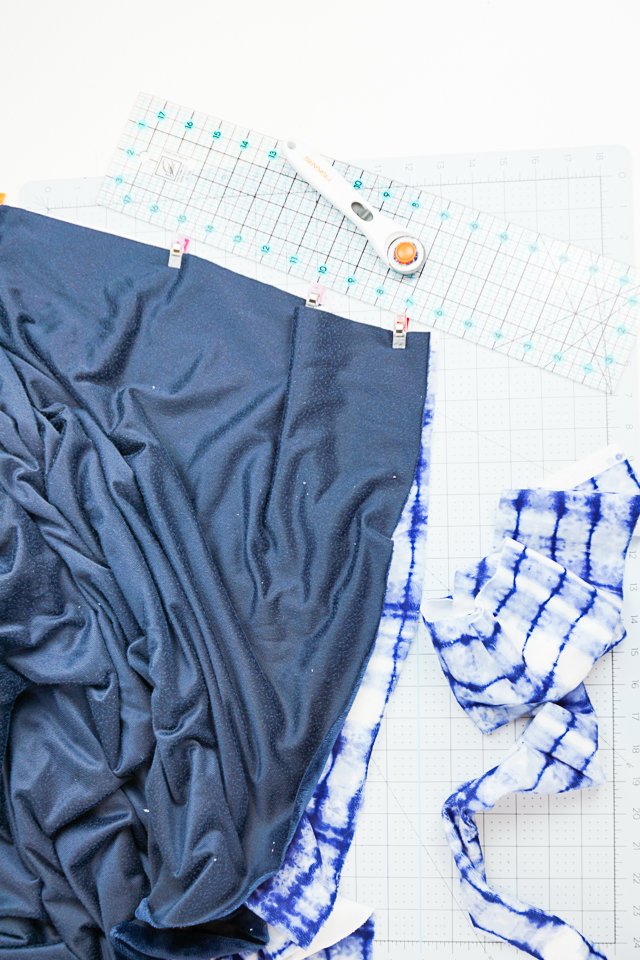 Clip the two remaining sides. On the selvedge side I could go farther between clips since that side doesn't stretch. On the cut side I put the clips closer together.
Sew all the way around the blanket going slow so that the minky doesn't slip out of place. Leave an 8 inch hole for turning, and make sure to backstitch on each side of the hole.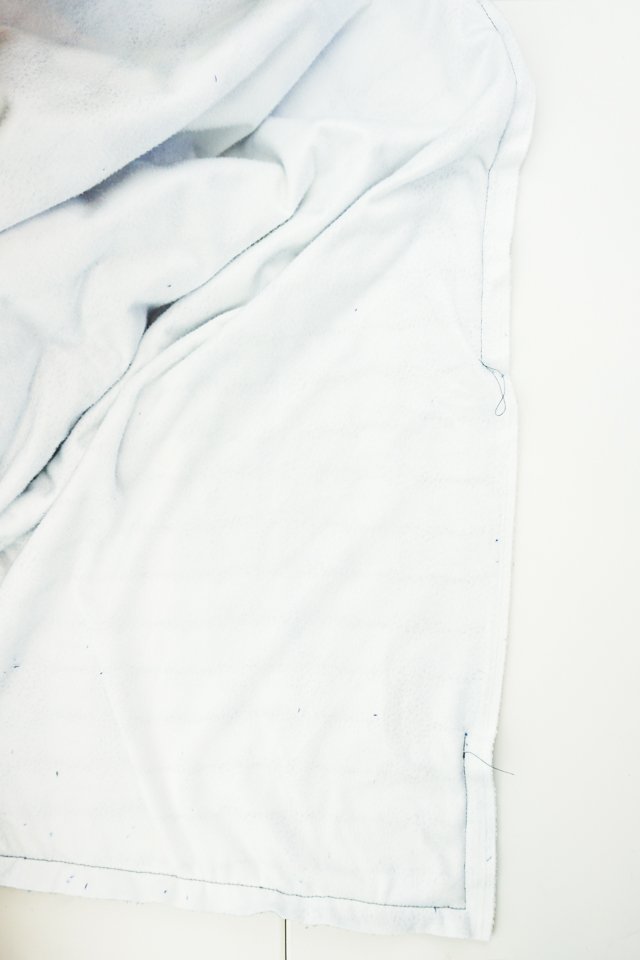 Trim all four corners to reduce bulk.
Turn the blanket right side out through the open hole. Luckily, since minky is slippery it's easy to "slip" it through the hole.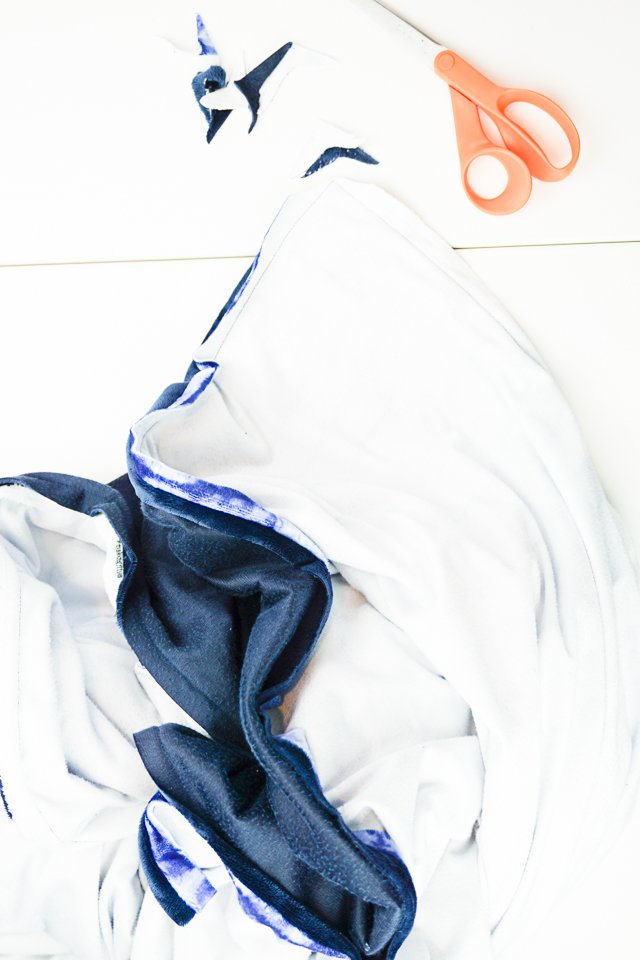 Clip the hole closed with the seam allowance inside and the folded edges lining up. Edgestitch the hole closed.
Instead of quilting or tying the minky blanket, sew around the blanket in a smaller rectangle. It's really hard to capture this stitch in a picture since the stitching blends in so well with the minky fabric.
I sewed 7 inches in from the edge, and I used a walking foot to keep the fabric from slipping. If you don't have a walking foot then pin where you are going to sew first and then sew.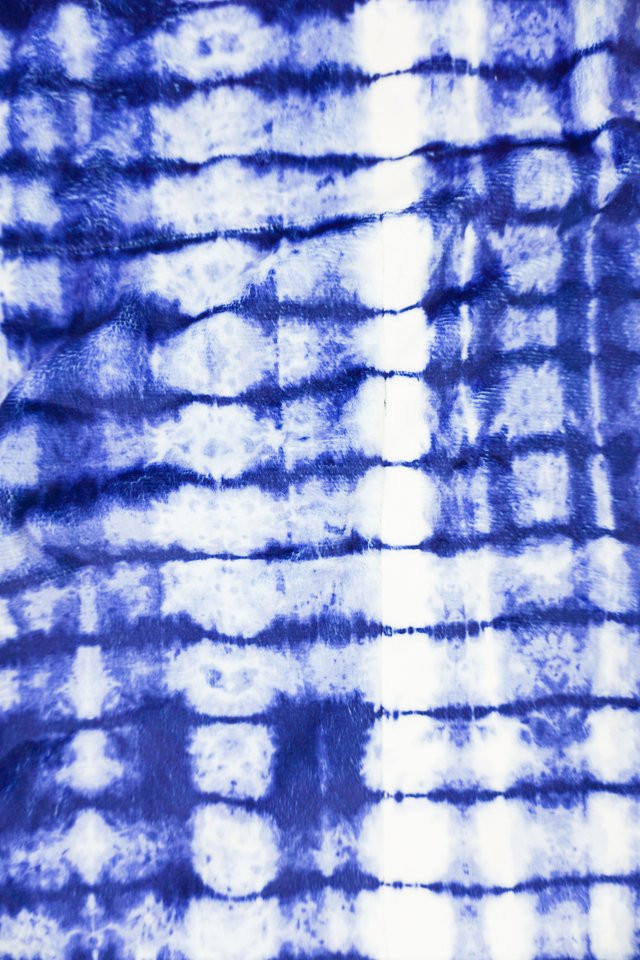 If you make a minky blanket using this tutorial, I'd love to see! Please share it on social media with the hashtag #heatherhandmade and tag me!