This post may contain affiliate links indicated with a *. Read the full disclosure here
Learn how to sew and enjoy it with these fun and easy beginner sewing projects! These are great for kids or an adult learning to sew!
Are you wanting to learn to sew or perfect your sewing craft? Going back to the basics can be a great way to learn and remember why you love to sew!
I've put a big list of easy beginner sewing projects that are great for kids to or an adult just learning to sew. It's never to late to learn, and there's something fun and interesting for everyone on this list!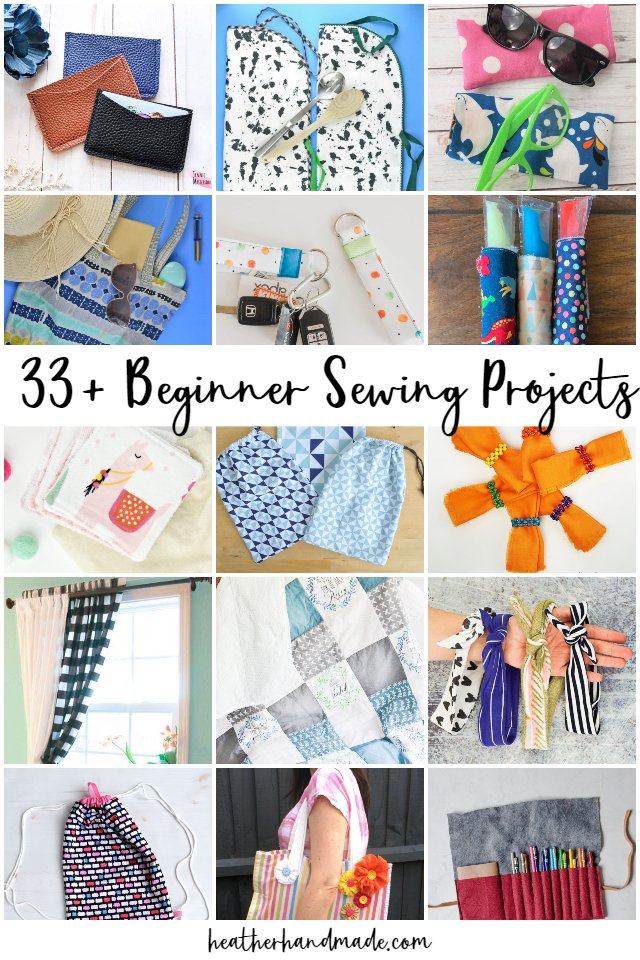 Some are small sewing projects and some are big sewing projects. Some use up fabric scraps and some use big pieces of new fabric. There are even upcycles to make the sewing easier!
Do you like fun and easy sewing projects? Check out these great ideas:
If you make something using this tutorial, I'd love to see! Please share it on social media with the hashtag #heatherhandmade and tag me!