Free Circle Skirt Pattern
This post may contain affiliate links
Skirts are so easy to make. Use this easy circle skirt tutorial and free sewing pattern to make your own custom circle skirt!
Whenever it starts to warm up I get an itch for a change in my wardrobe and especially for a fun Spring skirt. Maybe it's the warm weather and flowers popping up or the tradition of Easter dresses, but a skirt for Spring is a great way to welcome the new season.
My favorite easy skirt to make and wear is an easy circle skirt. They are quick to cut out and sew, and they can be flattering on lots of shapes and sizes.
Enjoy this easy circle skirt tutorial and free sewing pattern! Don't miss the quick video of the process at the end of the post.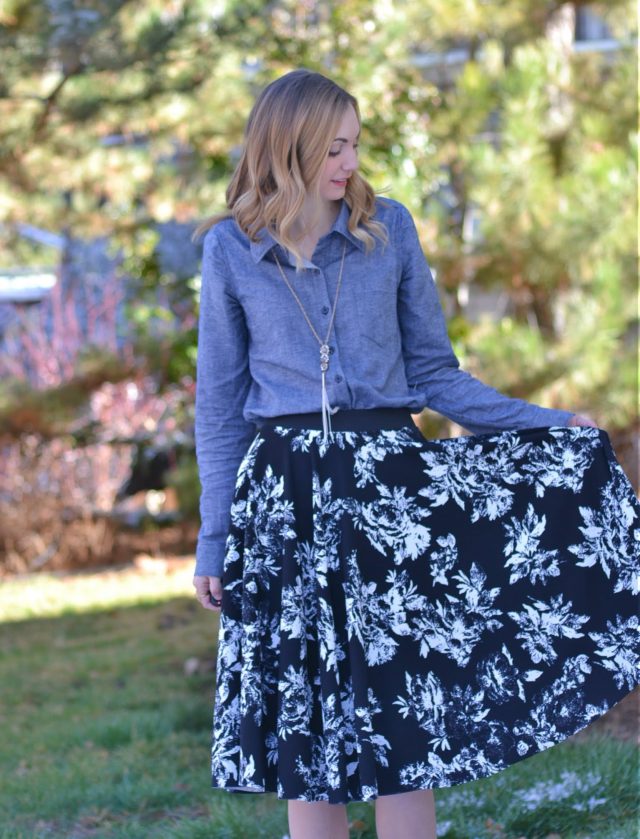 I have always loved circle skirts. I think they are flattering and feminine without a lot of work. Something about circle skirts make me want to dance around my kitchen especially when the fabric is soft and fluid.
I hope you enjoy this easy circle skirt tutorial! Here's a giant list of free skirt patterns so that you can make something you'll love!
Another version of a circle skirt is to make a square hem circle skirt. It's a little easier to mark and cut out, and it's really easy to hem since it's all straight lines.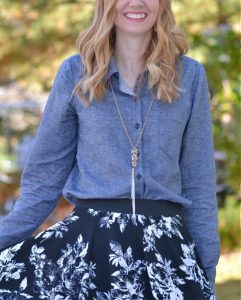 Cutting a circle skirt like this isn't perfect, but it makes up for it because it's so easy. You can from all sides below that my hem isn't perfectly horizontal.
If this bothers you, you can have someone mark the same distance from the floor while you wear it. Then cut it on the new line. This will make your hem perfectly straight. I like easy so I'm happy with how it looks.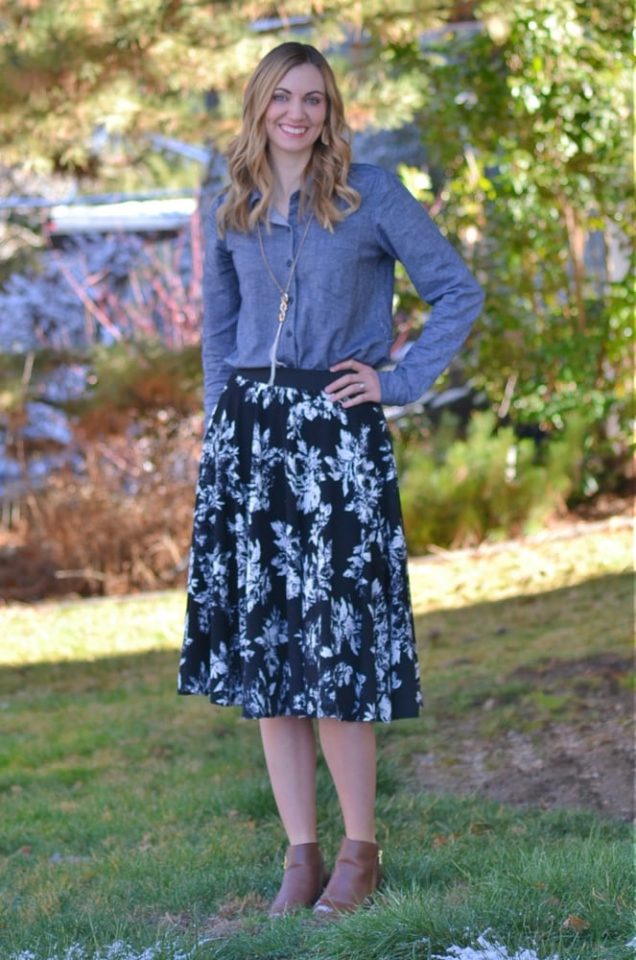 What is a PDF sewing pattern?
A PDF pattern is a sewing pattern designed on the computer and organized so that it can be printed on several letter or A4 size pieces of paper.
I love using PDF sewing patterns because if the pattern gets ruined or if my children or I changed sizes, I can always print it again. It'll never be destroyed since I have a digital version!
How do you use a PDF sewing pattern?
Open the PDF on a computer and click print. When printing make sure that the scaling is set to 100% or no scaling so that the pattern prints at the correct size.
Once the pattern is printed it can be taped together to get the full size. Then the pattern can be cut for each pattern piece size or individual sizes can be traced so that the pattern can be used again and again.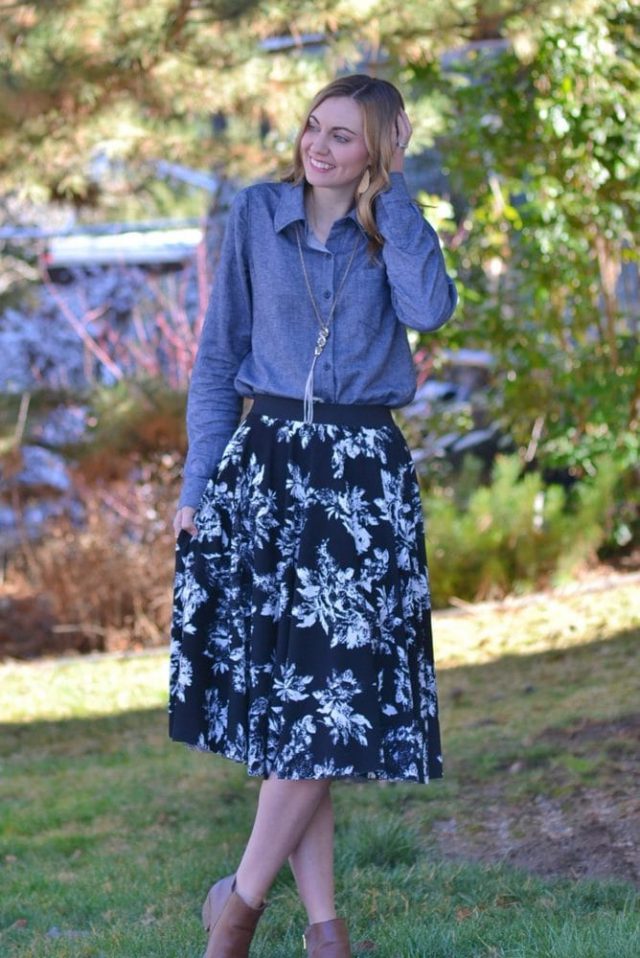 What fabric works best for this skirt?
My favorite fabric to use for an easy circle skirt is a double knit fabric like interlock fabric, ponte de roma fabric, scuba fabric, or liverpool fabric. These fabrics don't roll up at the hem, but they have enough body and drape to hang and move beautifully.
Should I prewash the fabric?
Yes, you should prewash the fabric. Treat the fabric the same way you'll wash and dry the skirt once it's finished. Try to remove any shrinkage before you cut and sew.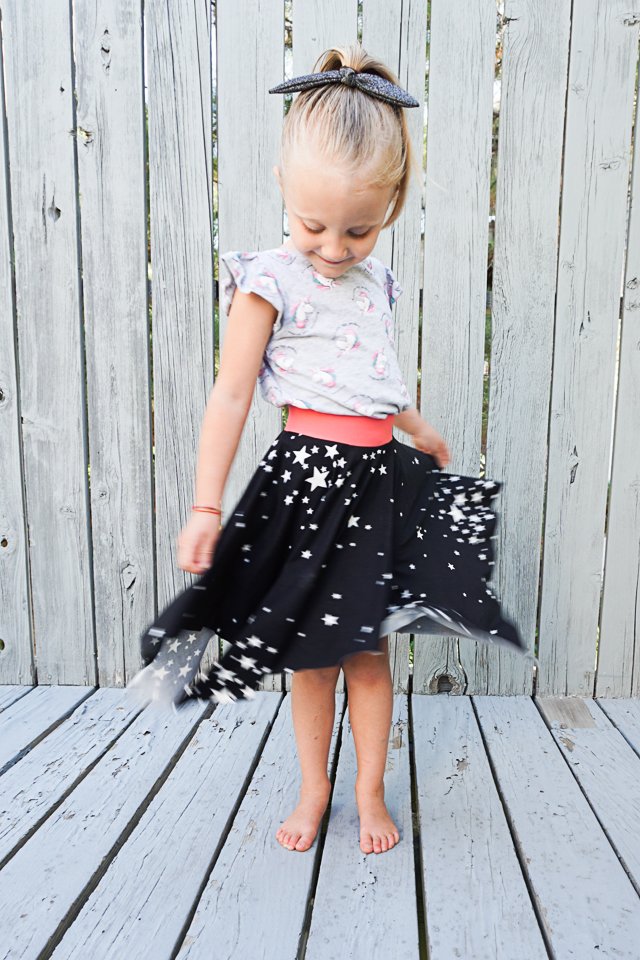 Do you like to sew skirts? Try one of these sewing projects: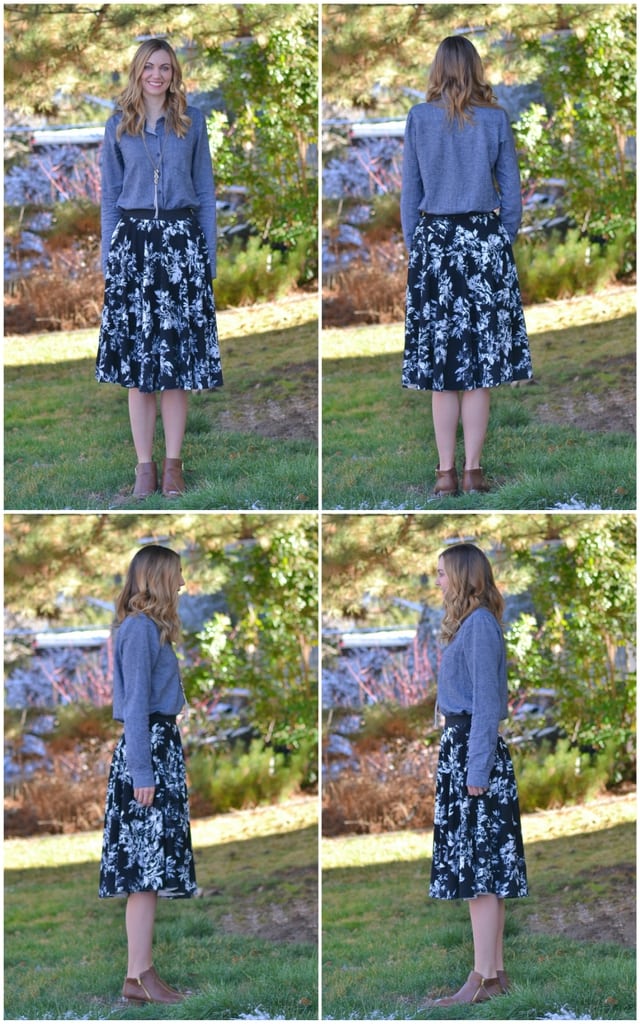 How to Make a Circle Skirt Pattern
Supplies
1-2 yards of 2 inch elastic

2-3 yards of Liverpool fabric* (or other easy to sew knit fabric – read the heading above for my favorite knit fabrics to use)

Liverpool fabric* is a polyester fabric with a crepe like look to the front. It's easy to sew, easy to wear, and it doesn't pill or fray

Circle Skirt pattern – get it at the end of the post behind the locked content box
Directions
Read up on how to sew knit fabric if you need extra help.
How to Measure for a Circle skirt
Use the circle skirt template (at the end of the post) to measure yourself and find your radius for the waist and hem. Mark your waist and hem on the fabric.
Cut out the skirt.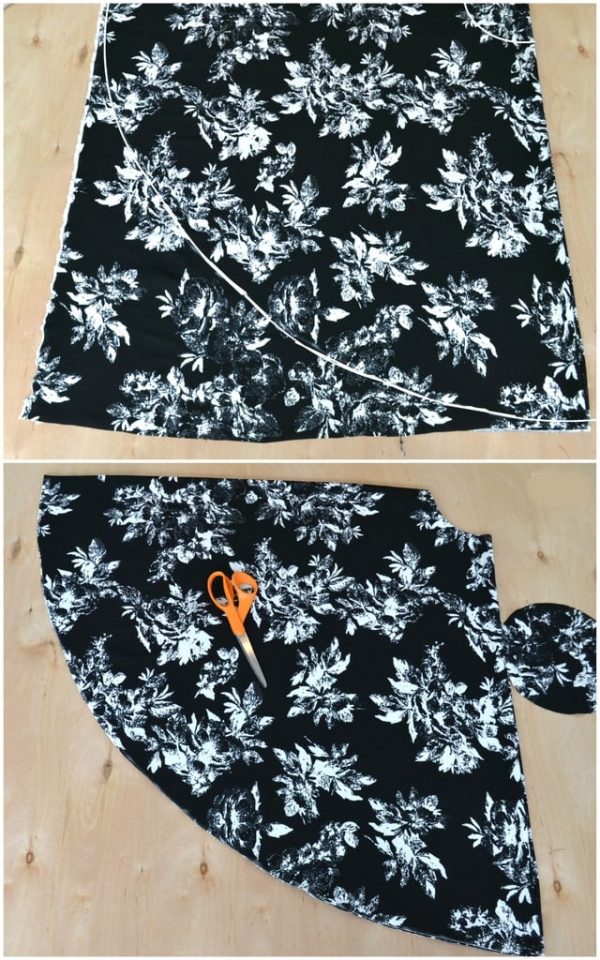 Measure the elastic around your waist and pull it tight until it's comfortable. Account for seam allowances and cut the elastic.
Zigzag or serge the raw edges of the elastic separately.
Sew the elastic together with a straight stitch.
Topstitch a rectangle around to secure the seam allowance and make it lie flat.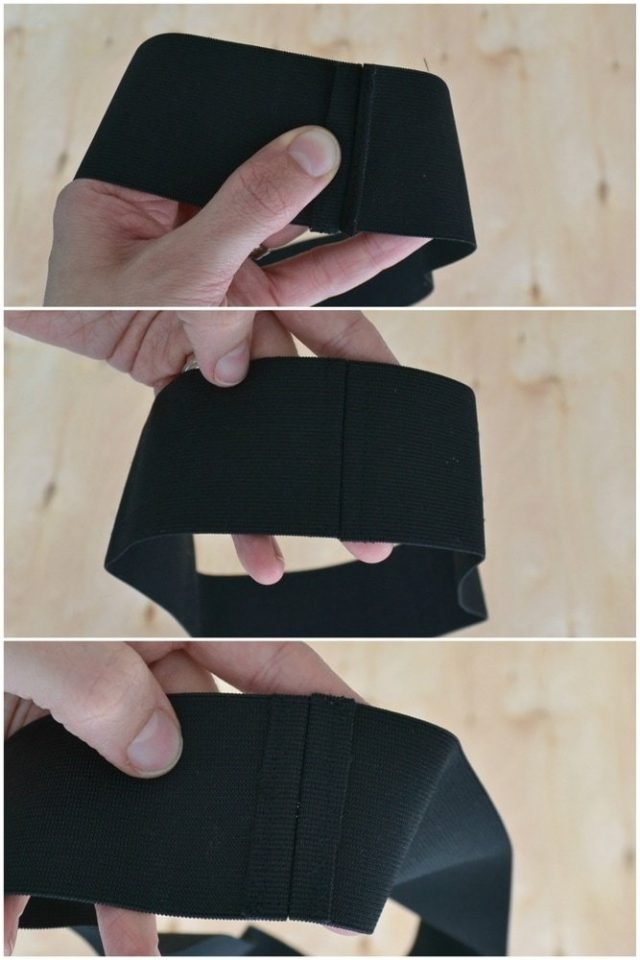 Divide the elastic into four sections and pin.
Divide the skirt waist into four sections and pin.
With right sides together match up the four pins on the elastic with the four pins on the waist. Line up the raw edge of the skirt with the edge of the elastic. Pin in between the four pins.
Sew with a zigzag and 1/4″ seam allowance around the waist and elastic. Finish the edges.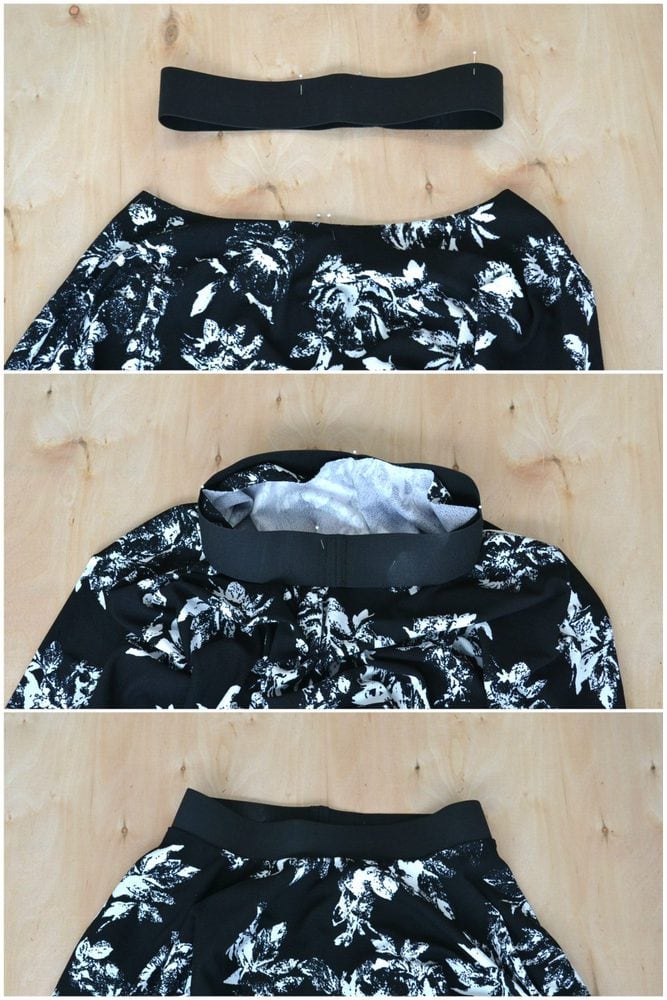 Get the Free Sewing Pattern here!
If you make something using this sewing project, I'd love to see! Please share it on social media with the hashtag #heatherhandmade and tag me!