Sew a Sunglasses Case with a Free Pattern
Learn how to sew a sunglasses case with a free sewing pattern! Keep your sunglasses case safe in your bag with a beginner sewing project!
Whenever it's really sunny, I have to wear sunglasses. I'll start to get a headache if I don't. My kids have broken so many of my sunglasses that I really need a sunglasses case to keep them safe.
I made a cute envelope inspired case that is padded to keep glasses safe. It works for sunglasses or regular glasses. Get the free sewing pattern so you can make your own!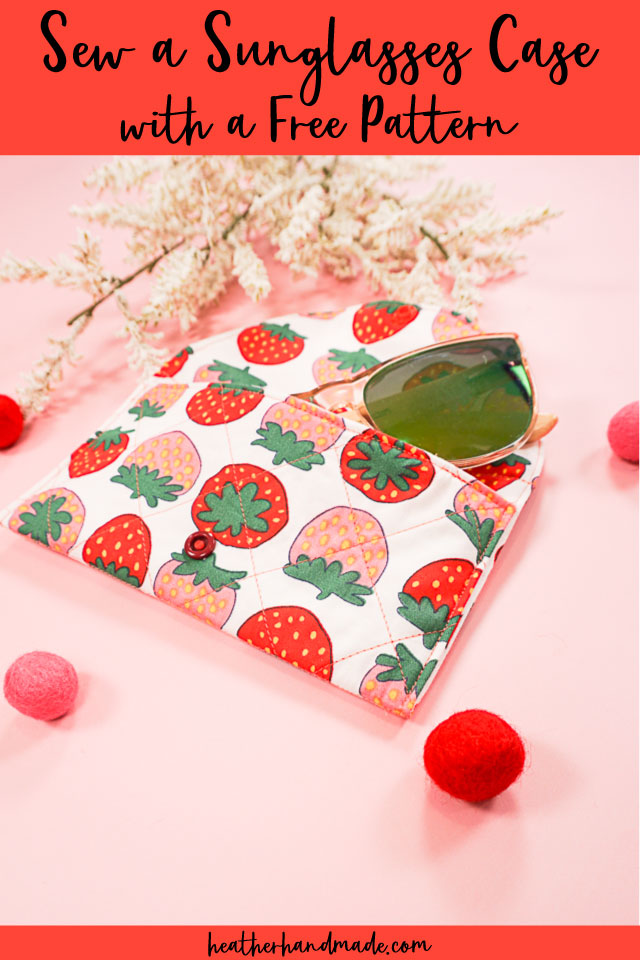 Isn't this strawberry fabric so cute? I just love it. It makes me happy every time I look at it. It is just the perfect summer inspired fabric.
I decided to add quilting to one side of the case for an extra touch. I love the contrast of the strawberries with the red quilted stitches.
This sungasses case will work with any print of fabric, as long as it's a woven cotton fabric, so you can really personalize it and make it unique to you!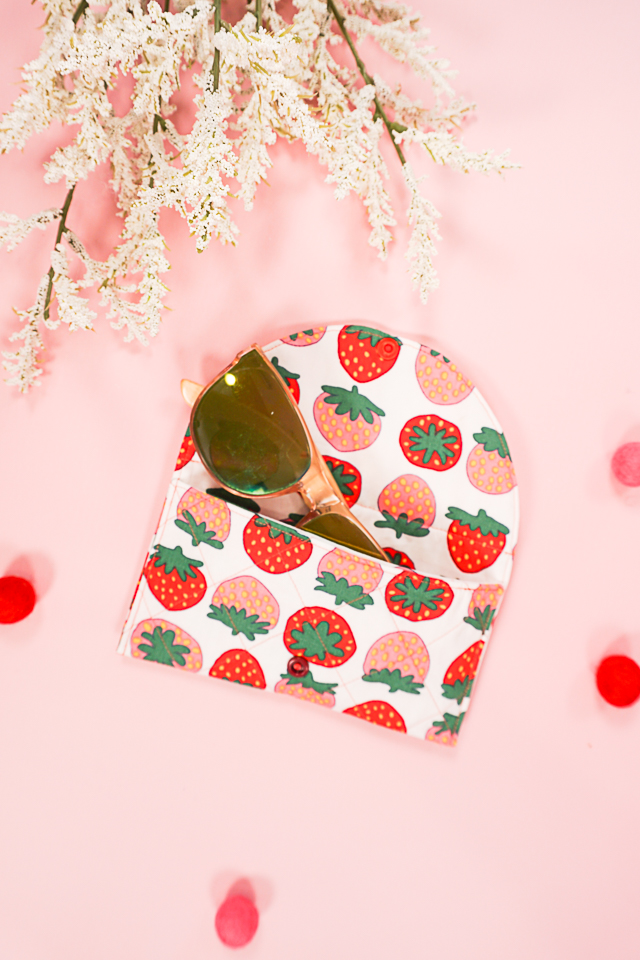 what is a pdf sewing pattern?
A PDF pattern is a sewing pattern designed on the computer and organized so that it can be printed on several letter or A4 size pieces of paper.
I love using PDF sewing patterns because if the pattern gets ruined or if my children or I changed sizes, I can always print it again. It'll never be destroyed since I have a digital version!
how do you use a PDF sewing pattern?
Open the PDF on a computer and click print. When printing make sure that the scaling is set to 100% or no scaling so that the pattern prints at the correct size.
Once the pattern is printed it can be taped together to get the full size. Then the pattern can be cut for each pattern piece size or individual sizes can be traced so that the pattern can be used again and again.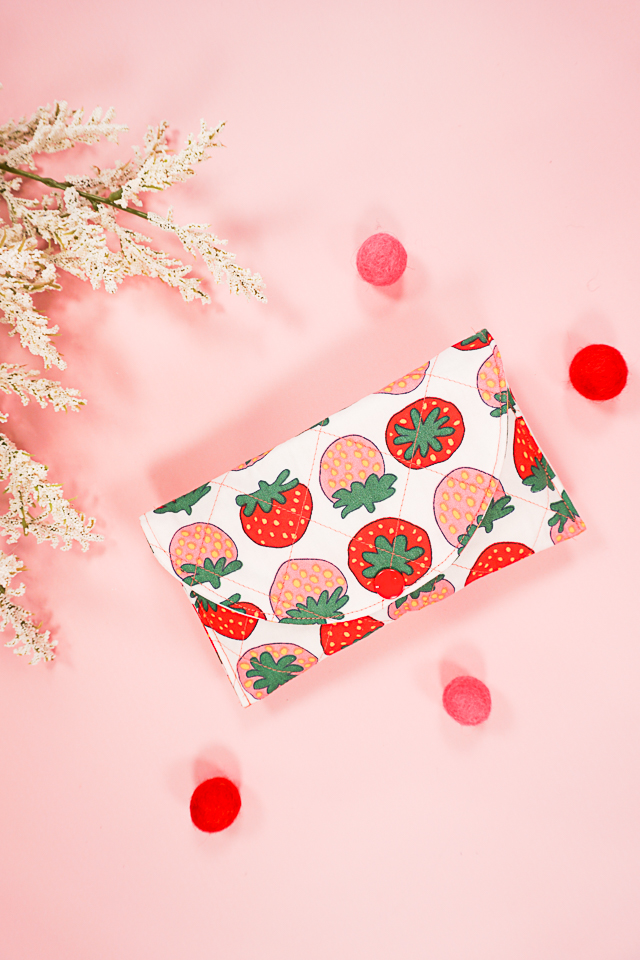 Do you love to sew? Try one of these fun sewing projects: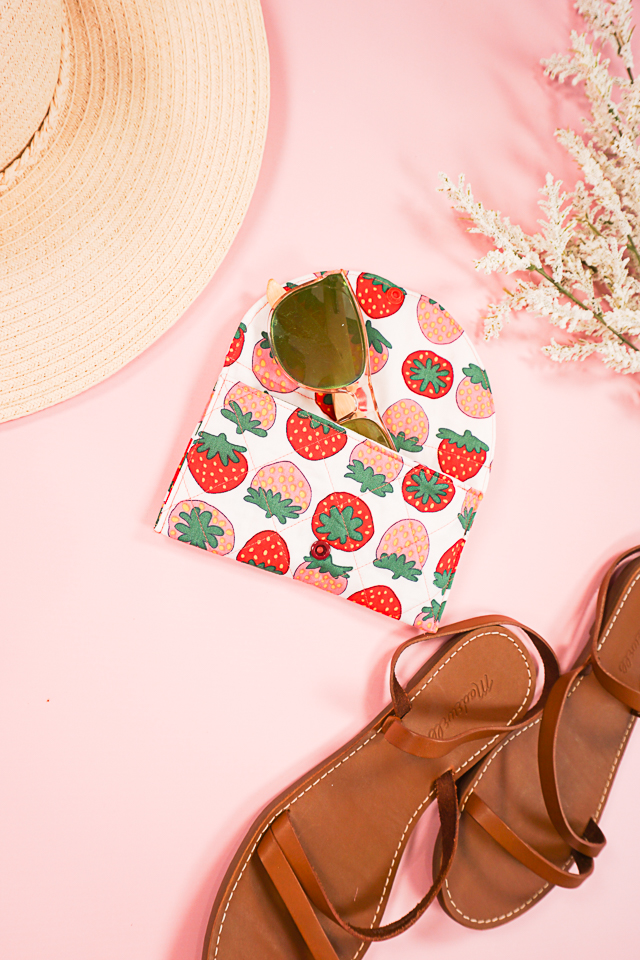 sew a sunglasses case with a free pattern
supplies
Do you just want the pattern and tutorial as a PDF? Get the pattern and illustrated tutorial for just $3. You won't need to access the internet every time you want to make it. Or get the Pattern Bundle with ALL the PDF tutorials!
Using the pattern pieces cut out two pieces of fabric. Cut out one piece of fusible fleece and one piece of fusible interfacing.
Fuse the fusible interfacing to one fabric piece and the fusible fleece to the other fabric piece.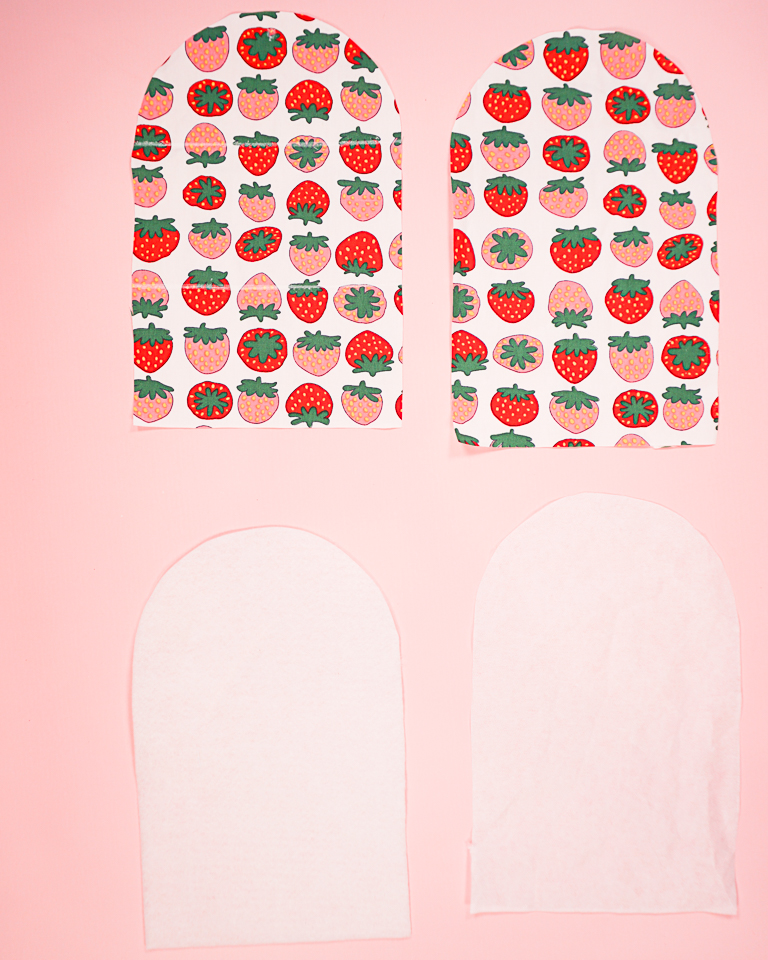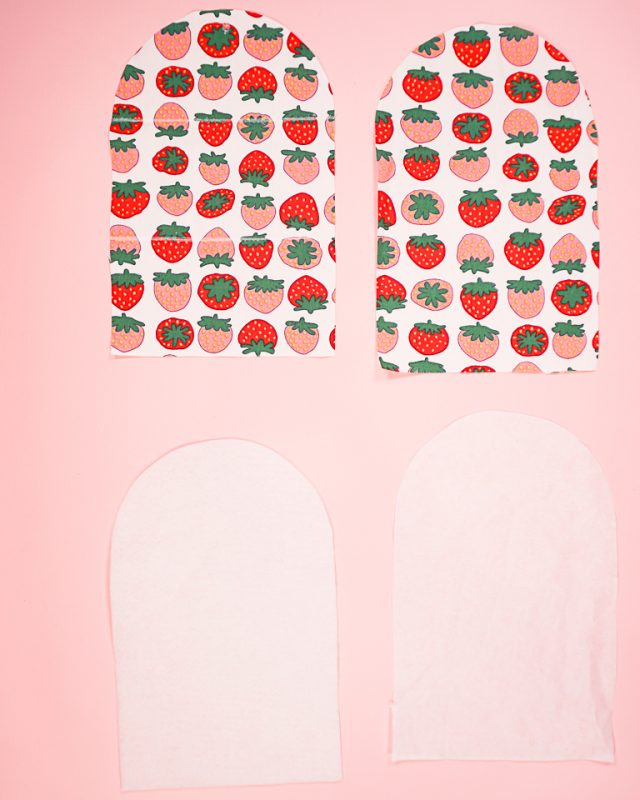 Transfer the pattern marks from the pattern to one of the fabric pieces using your favorite marking tool.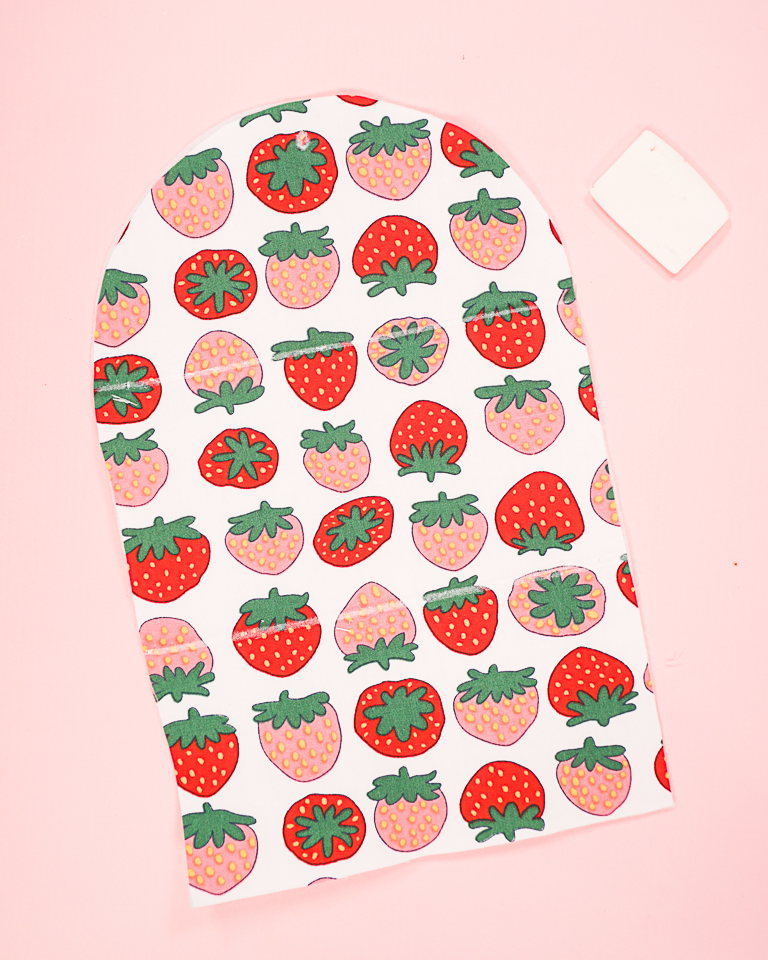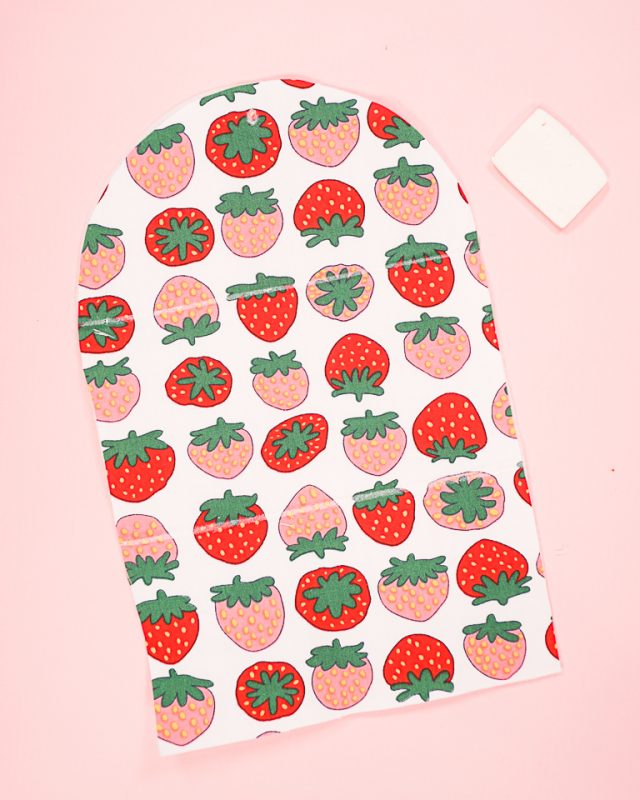 Optional: Sew rows of straight stitches to add some quilting.
I chose to do a diamond pattern with rows of stitching about 1.5 inches apart that cross each other.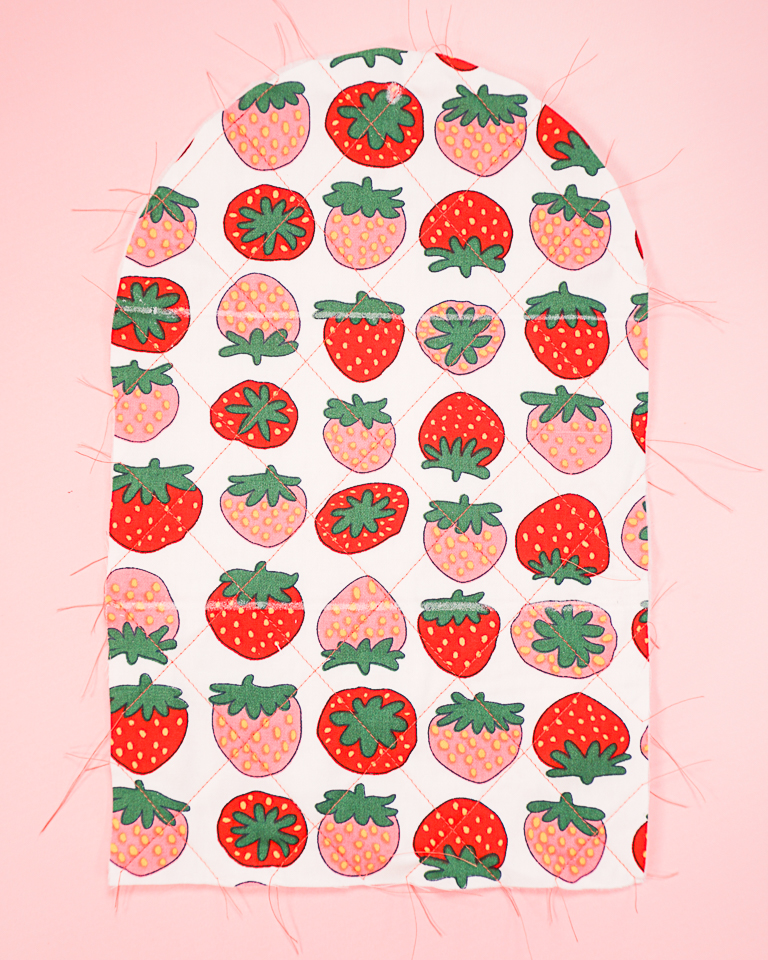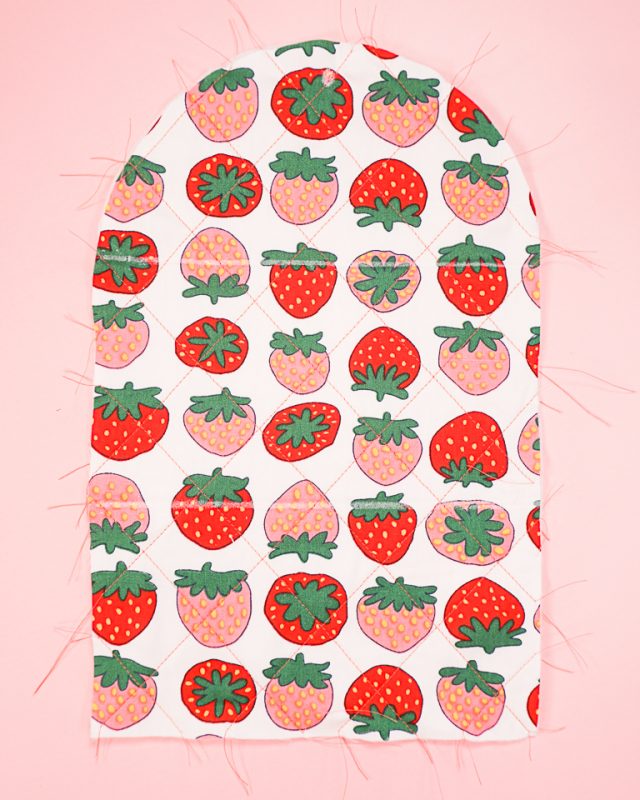 Place the two fabric pieces right sides together and pin.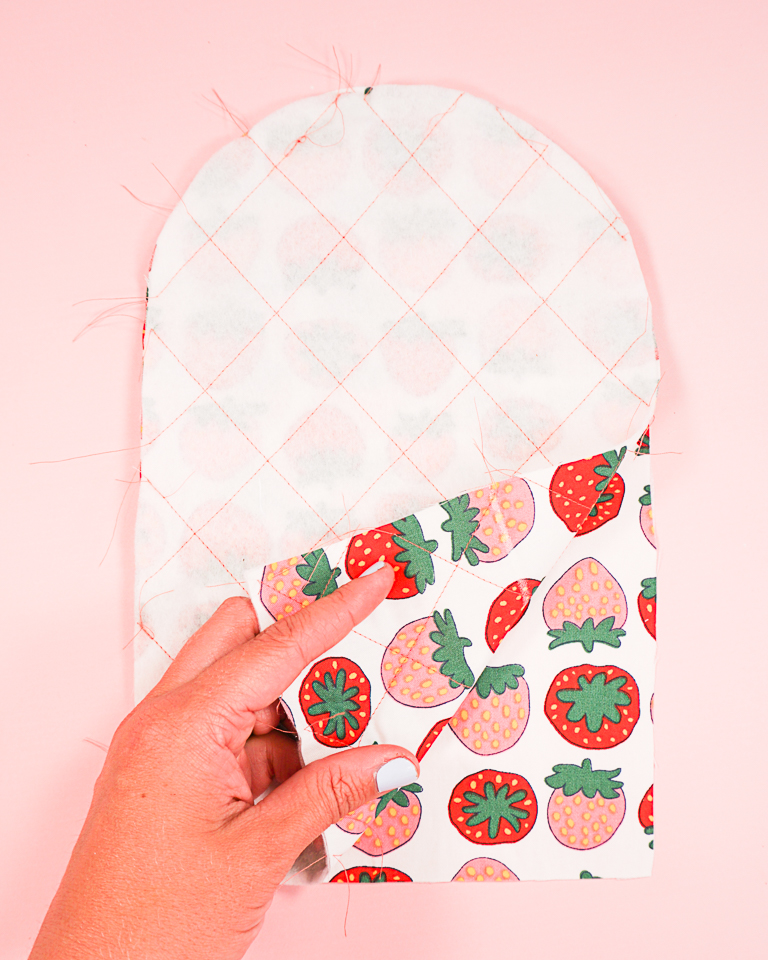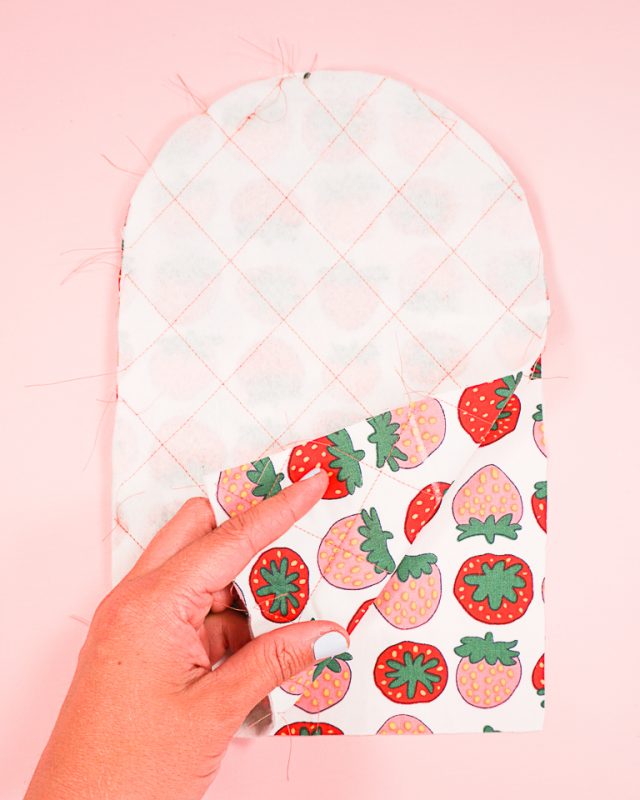 Sew around the edge with a 3/8 inch seam allowance. Leave a 3 inch hole for turning. Backstitch when you start and when you stop.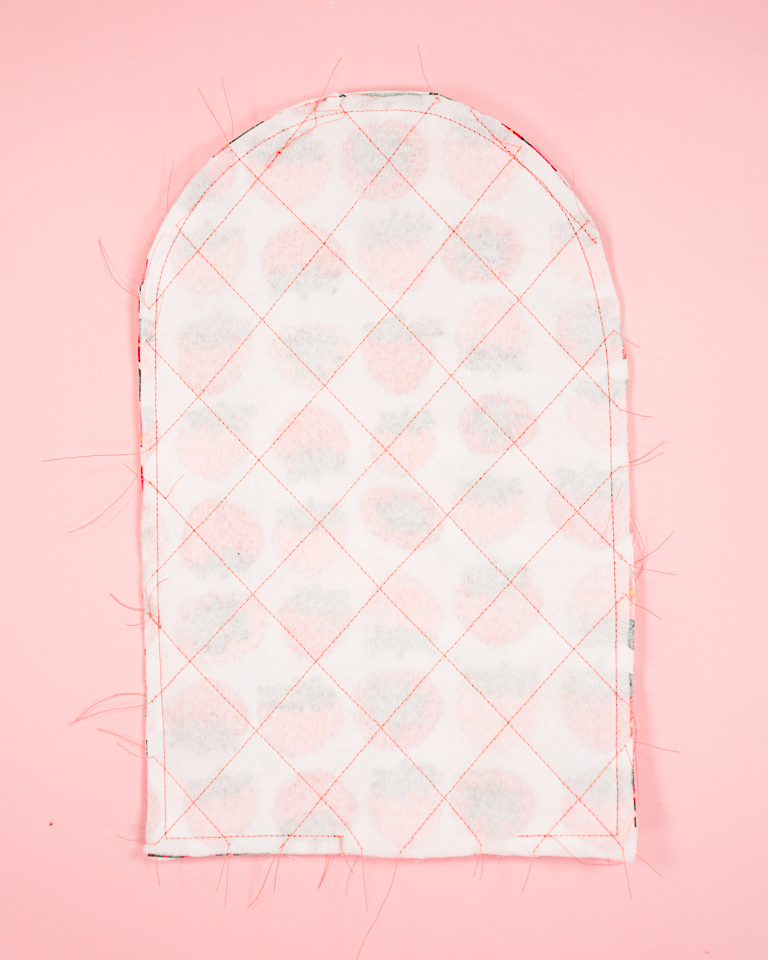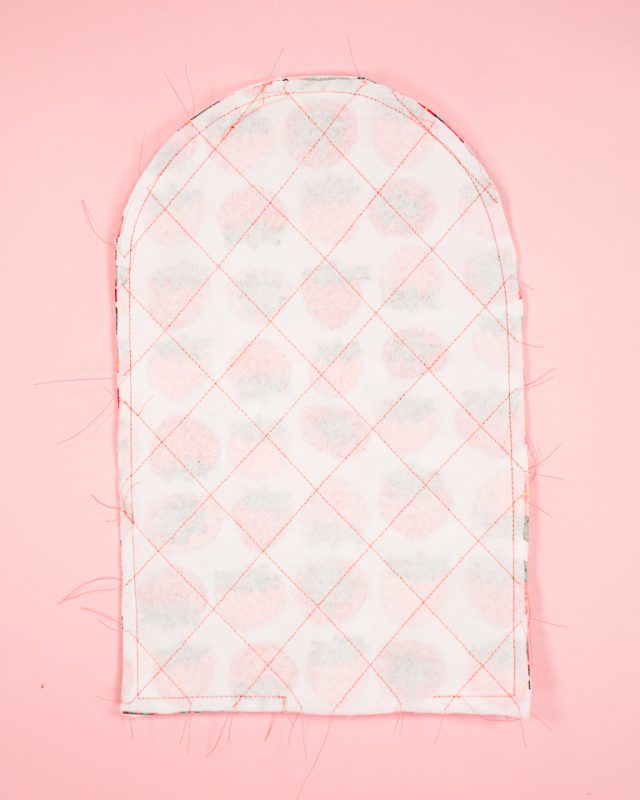 Turn the case right side out. Poke out the corners and the curve. Press the case flat.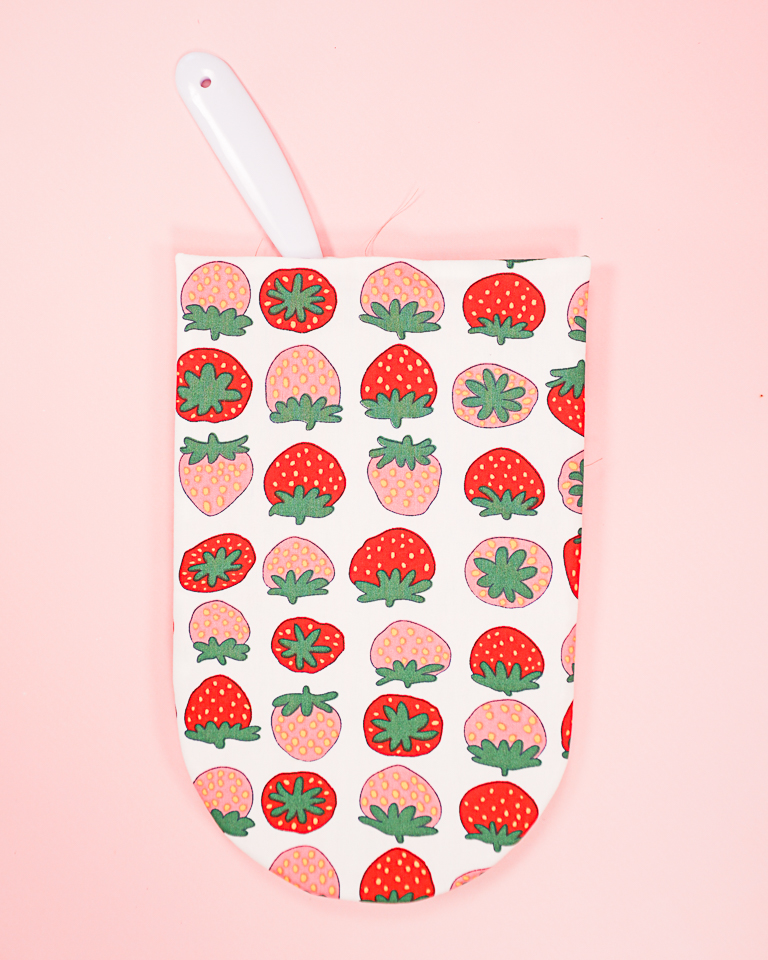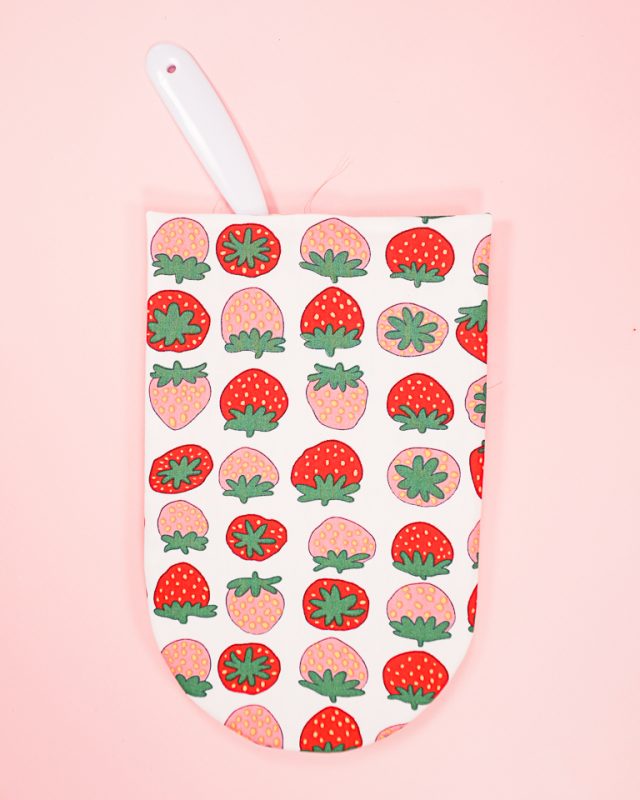 Edgestitch around the edge for a nice finish and to close the hole.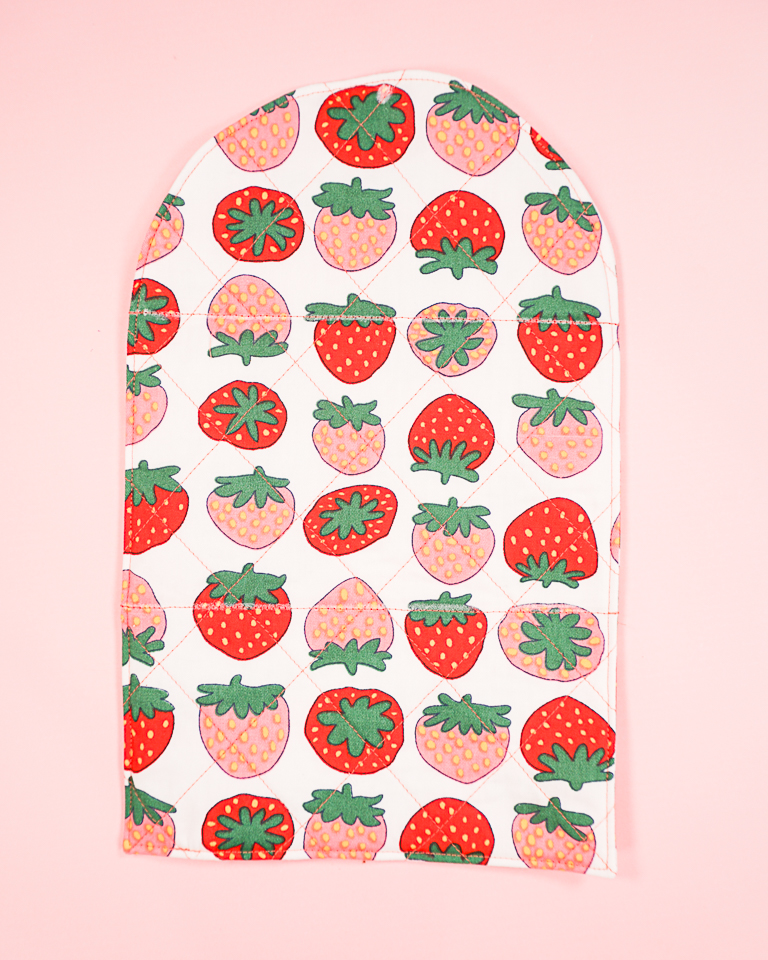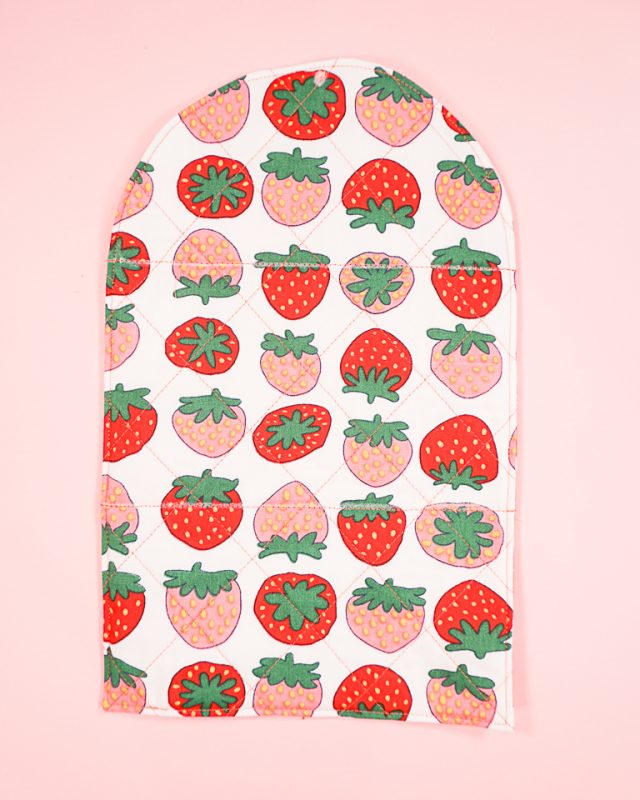 Sew two straight lines through the marked fold lines. Backstitch when you start and when you stop.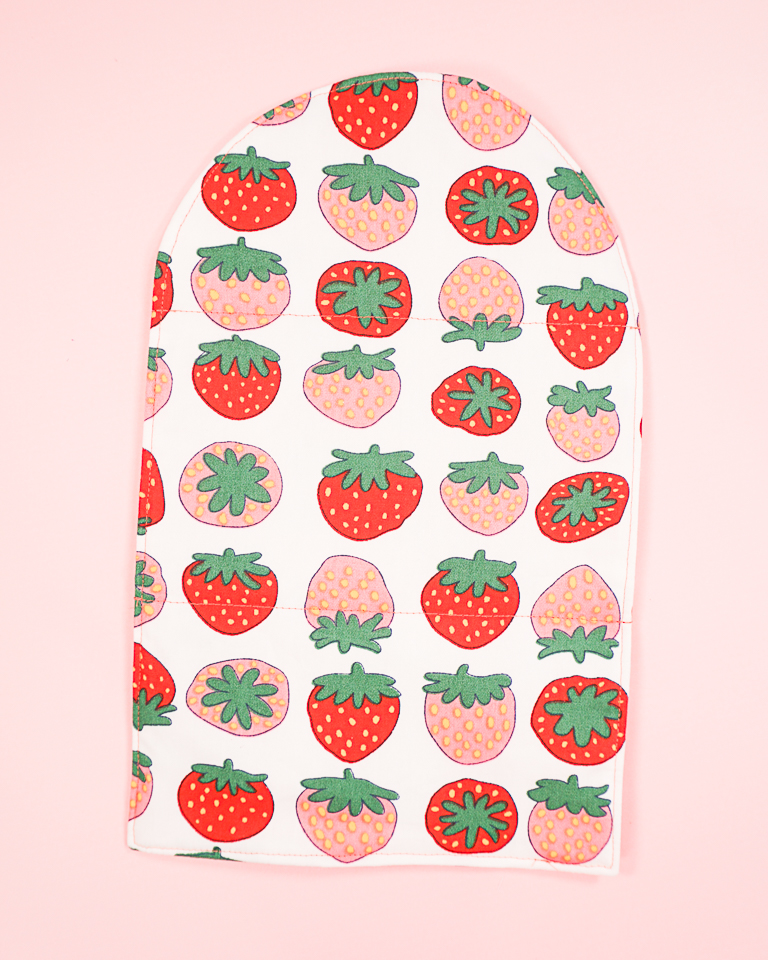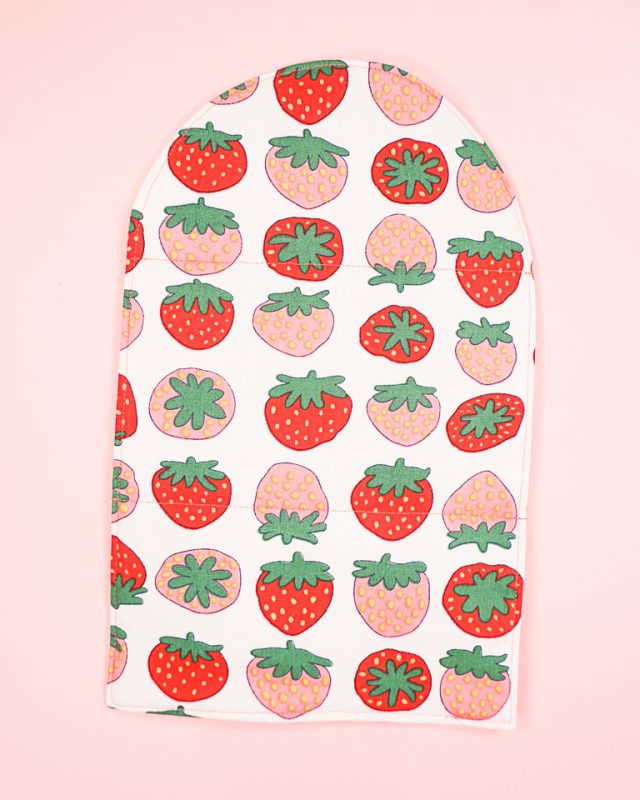 Fold the case along the lower line so that the bottom edge comes up 1/3 of the case. Add a row of edgestitching to each side to secure the pocket. Backstitch when you start and when you stop.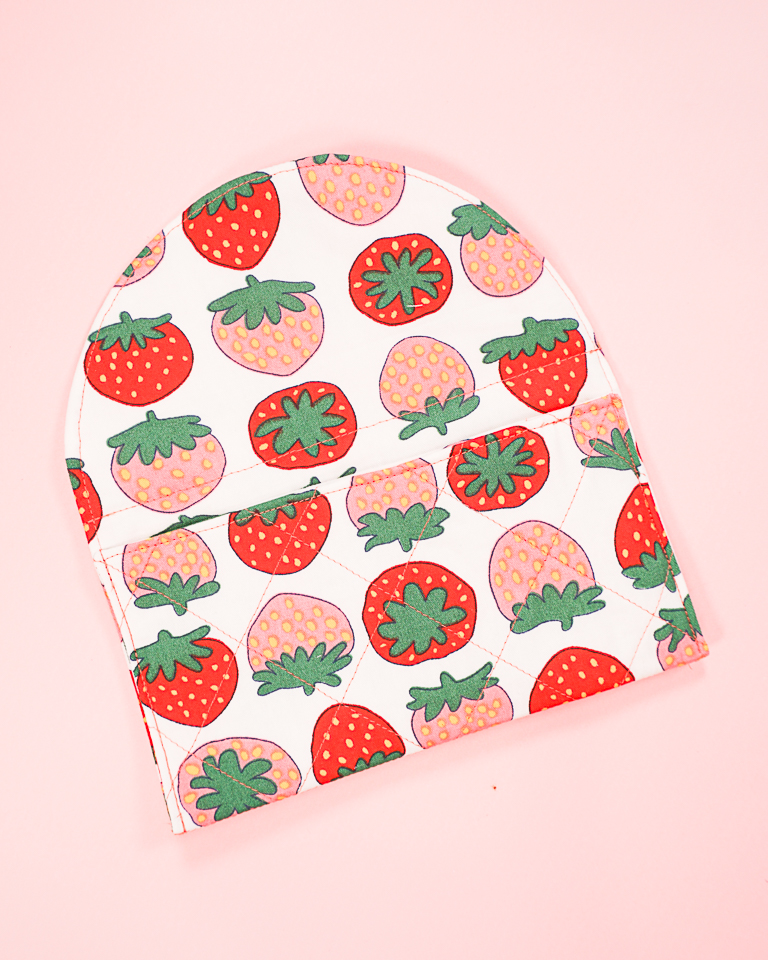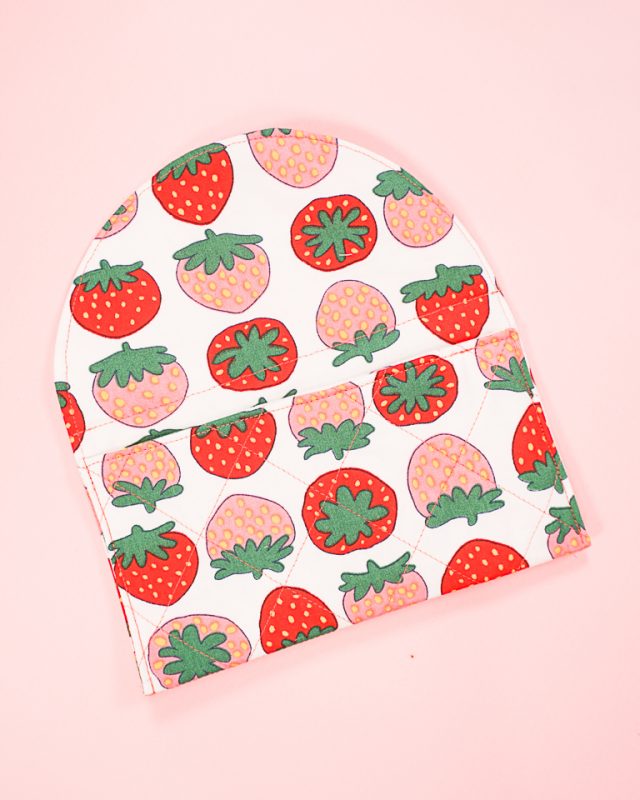 Add a plastic snap to the curved edge on the mark. Fold the top over and add a snap to the pocket side.
You can also do this with a button and buttonhole if you want. The buttonhole would be on the flap, and the button would be on the pocket.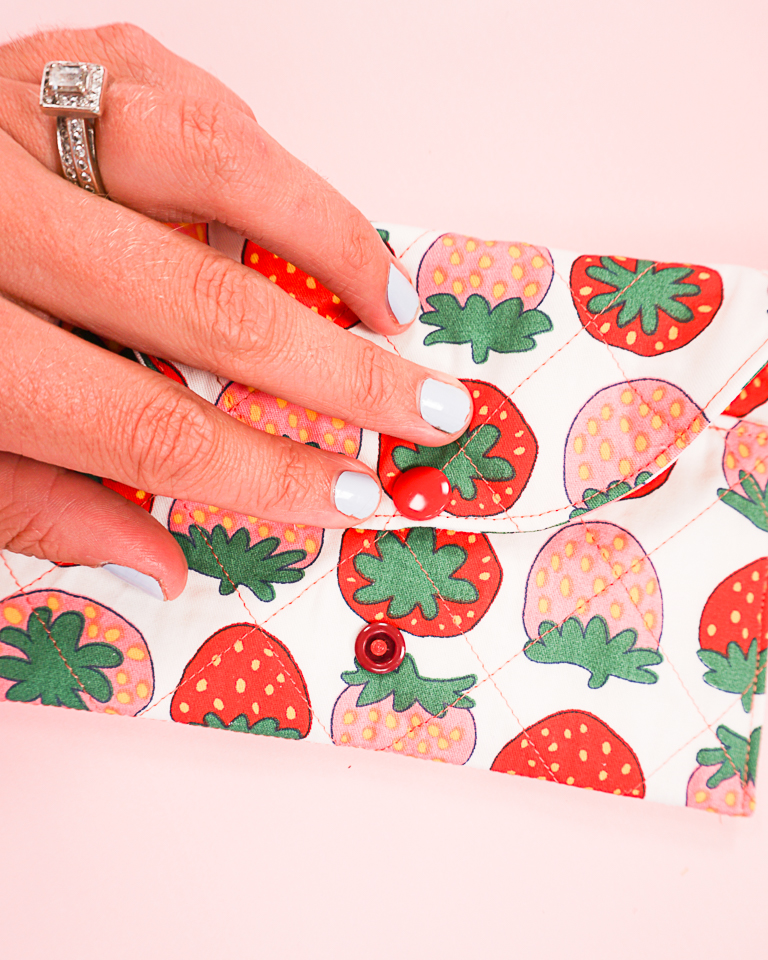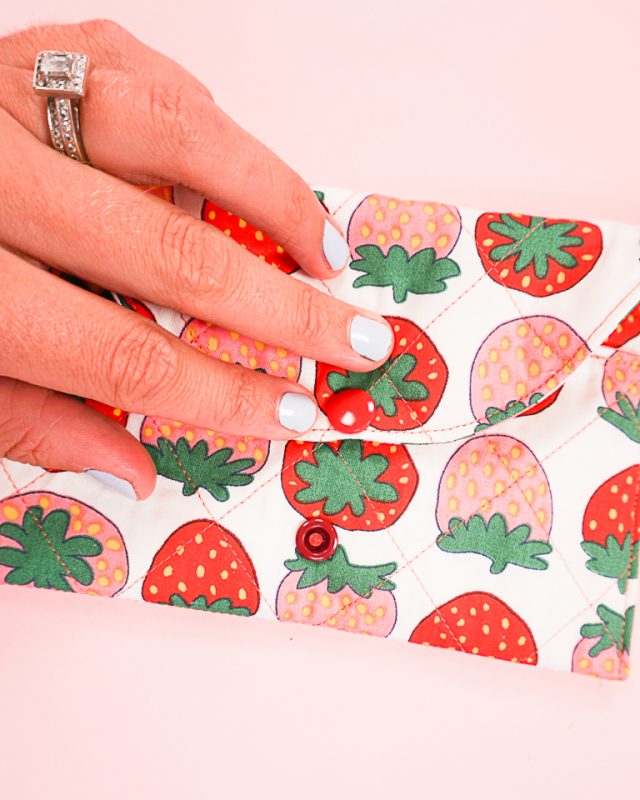 Snap the case to see if it works. You finished!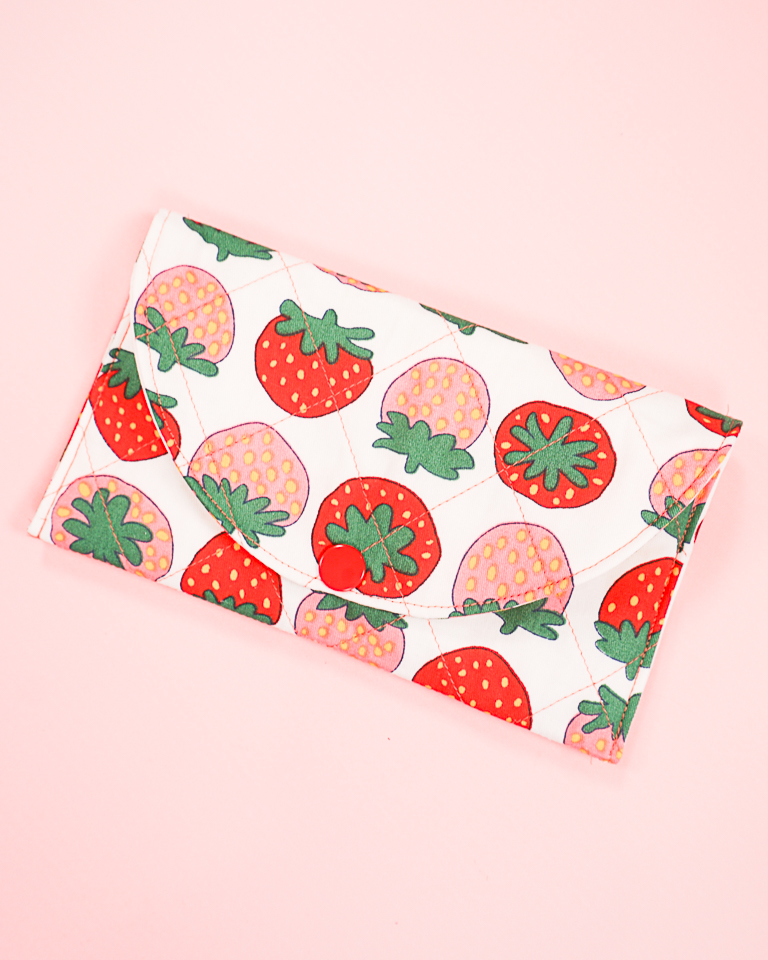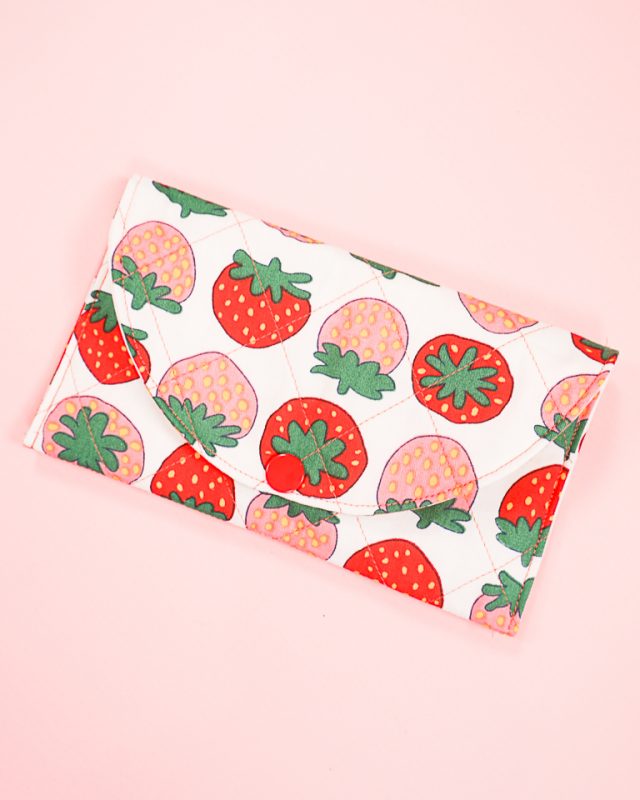 If you make something using this sewing project, I'd love to see! Please share it on social media with the hashtag #heatherhandmade and tag me!