How to Make Linen Napkins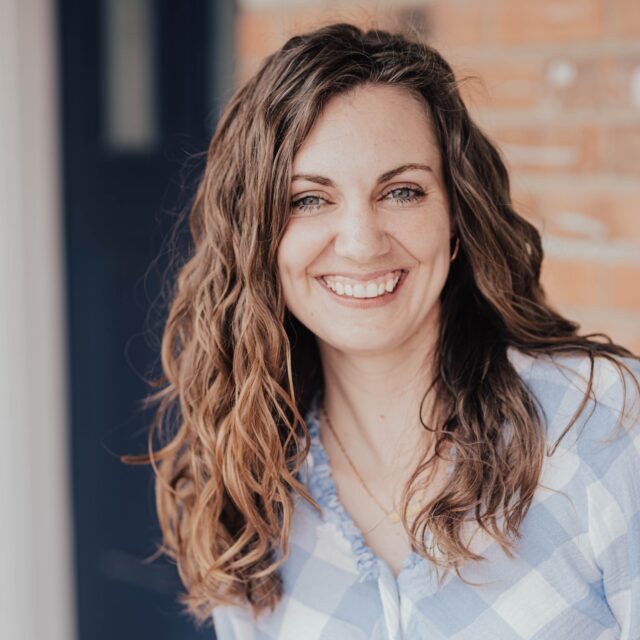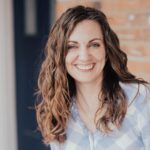 This post may contain affiliate links.
Learn how to make linen napkins with this easy sewing tutorial! This beginner sewing project makes the perfect handmade gift!
A couple of years ago we switched from paper napkins to fabric napkins, and my kids are in the habit of using them. We have our everyday fabric napkins (that need to be replaced soon) and our silk fabric napkins, but I wanted to make some nicer ones for our nicer dinners.
I found some beautiful linen fabric that I fell in love with, and I knew they would make the perfect napkins. This method is only ironing and hemming, so they are really easy to sew.
The majority of these napkins are ironing, so they are great for beginners or for making a lot. Wouldn't these be a great hostess gift?! I love making things that are pretty and useful and reusable.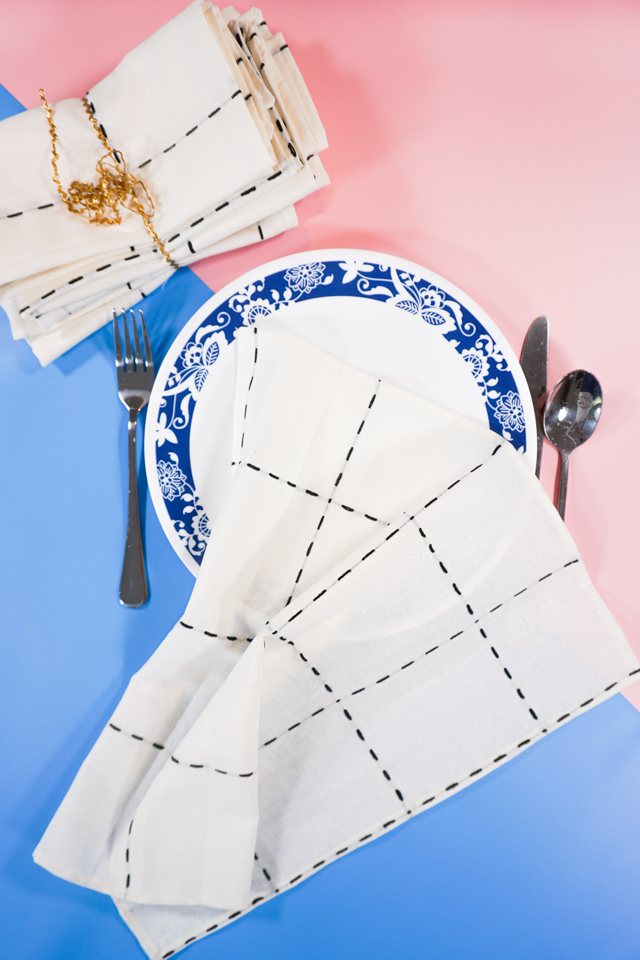 Fabric napkins come in lots of different sizes, so if you want to save on fabric you can make smaller ones and if you want fancier napkins you can make larger ones.
Do you love to sew? Try out some of these ideas!
How to Make Linen Napkins
Supplies
You can choose any linen or linen blend fabric to make a fabric napkin. I do think fabric with a grid, plaid, or stripes makes it a lot easier to cut out and hem because you can use the lines as a guide. You can also use solid for a simple look.
Fabric napkins range in size from 16 inch by 16 inch to 20 inch by 20 inch depending on the meal and how formal it is. I chose to cut my napkins 18 inch by 18 inch for a nice middle size. They get slightly smaller because of the hem, but it's not that noticable.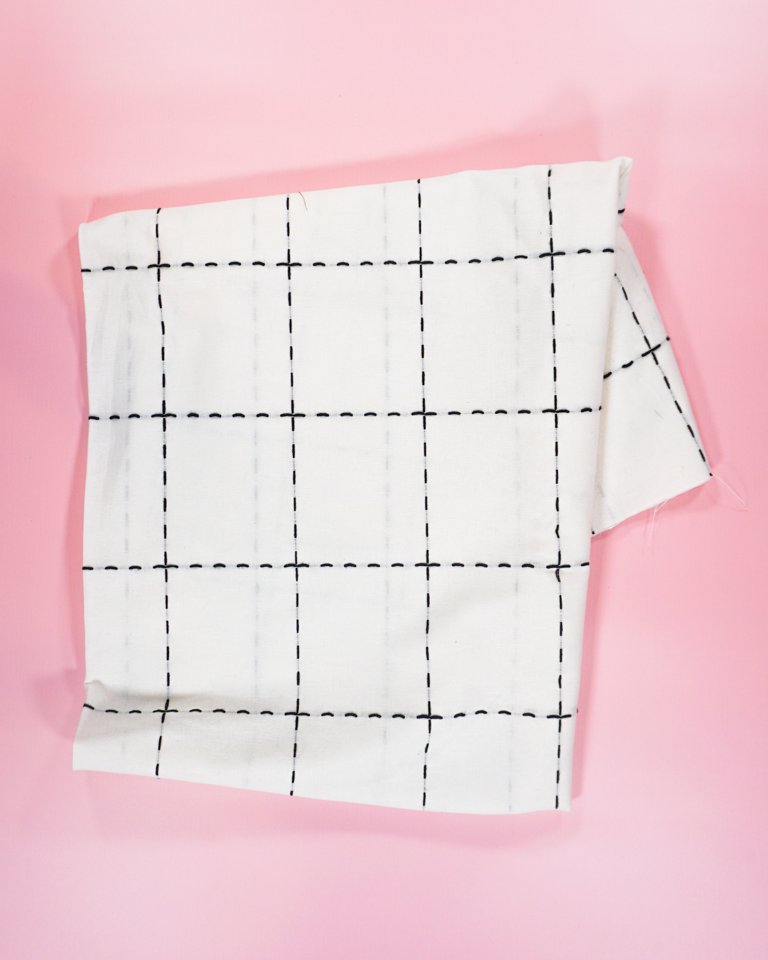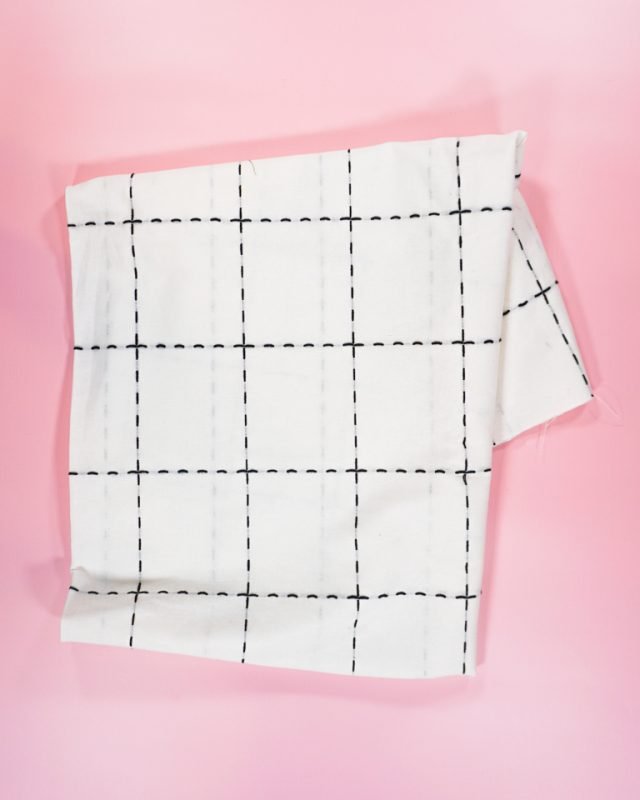 Start by cutting your fabric in large strips. My strips are 18 inches tall by the width of the fabric because I'm making 18 inch napkins.
Cut each strip into 18 inch squares.
For a quarter inch double roll hem you are going to cut a 1/2 inch triangle off of the corners. The 1/2 inch is measured from the point in at a 45 degree angle from one side. This will reduce the bulk at the corner to create a prettier corner hem.
Press all edges in at 1/4 inch and the fold it again at 1/4 inch. I found it a little easier to press a 1/2 inch fold first and then folding the fabric edge into the fold to create a 1/4 inch double fold hem.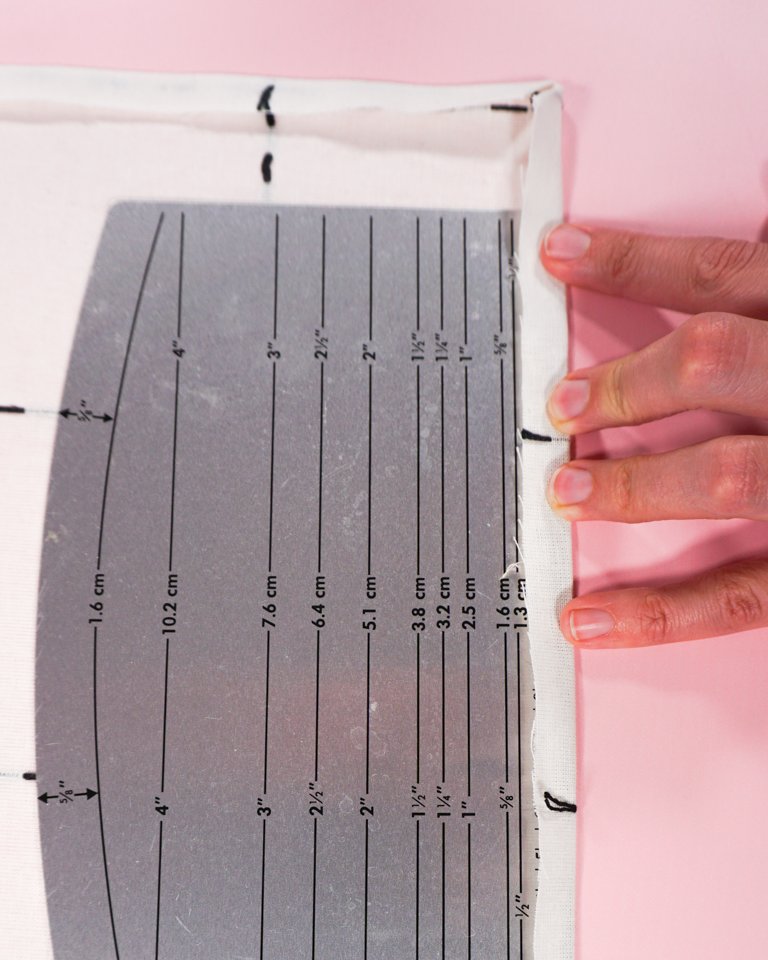 Fold the corners in 1/4 inch and press. At the corner there will be several fold lines all crossing each other.
The corner should be folded first and then the hems on each side.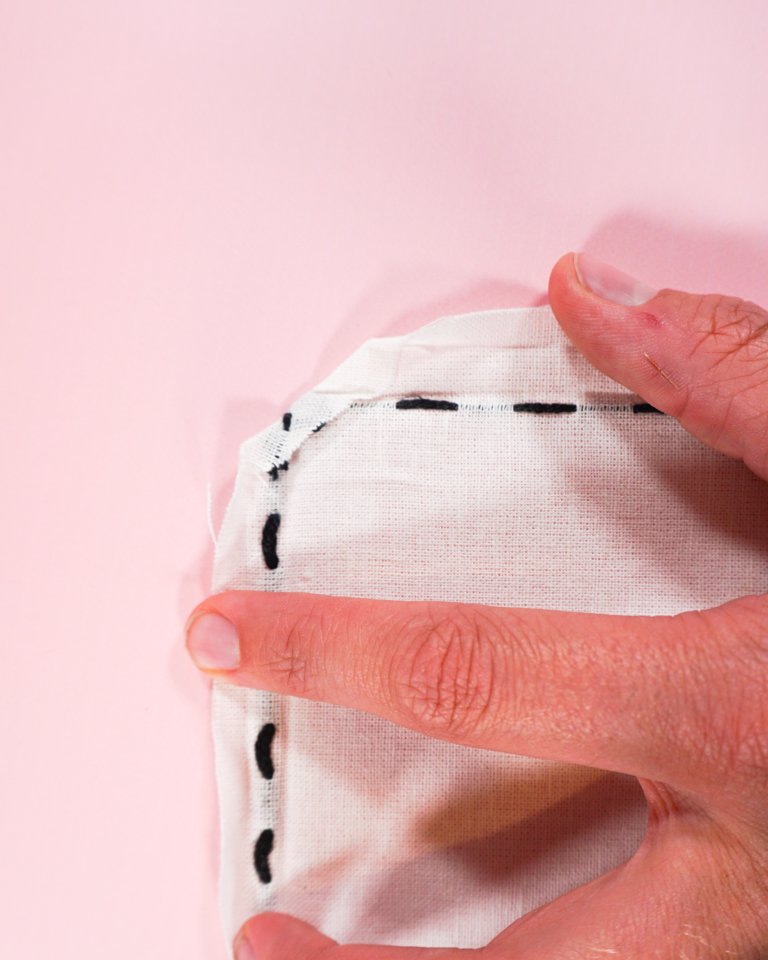 Press all the hems in place. This will create a nice corner with no bulk and a nice point.
Sew the hem in place right next to the inner fold going completely around the fabric napkin. This is the quickest part since you can just zip around each napkin.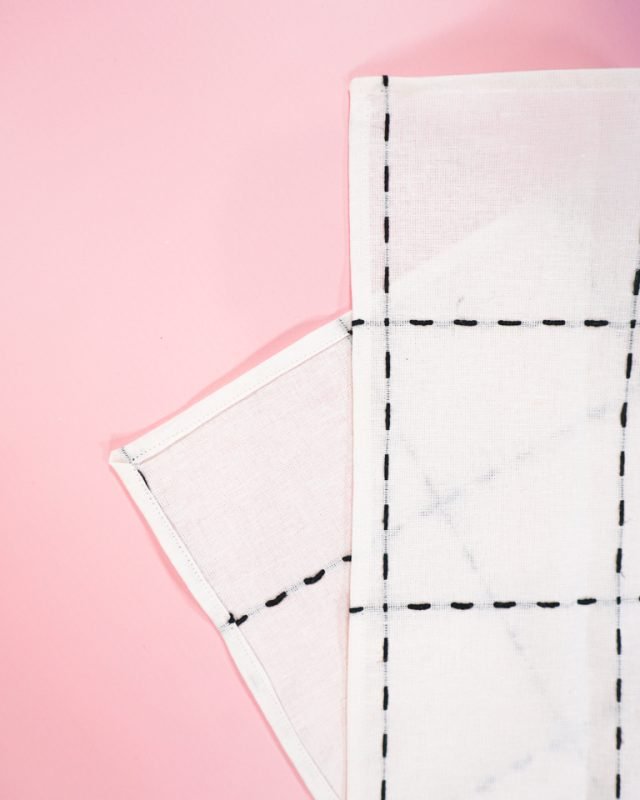 If you make something using this sewing project, I'd love to see! Please share it on social media with the hashtag #heatherhandmade and tag me!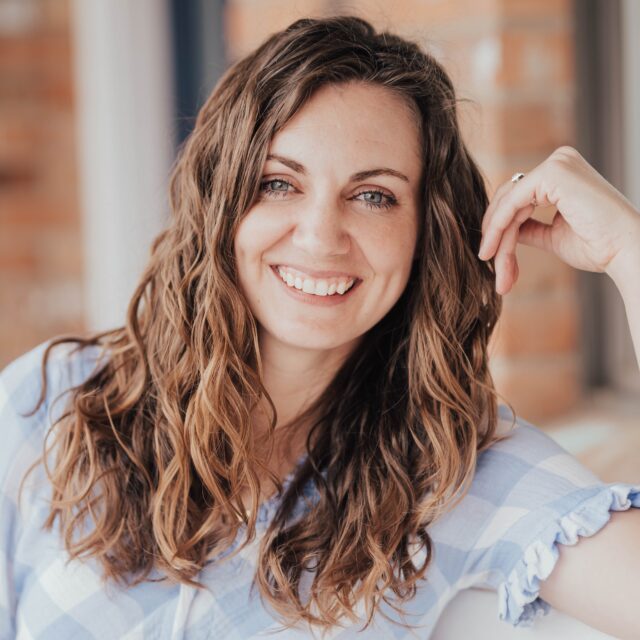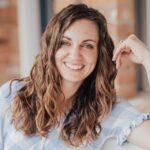 I believe small sewing moments can create great joy. Find your own "right" way to sew. -Heather