Free Ball Sewing Pattern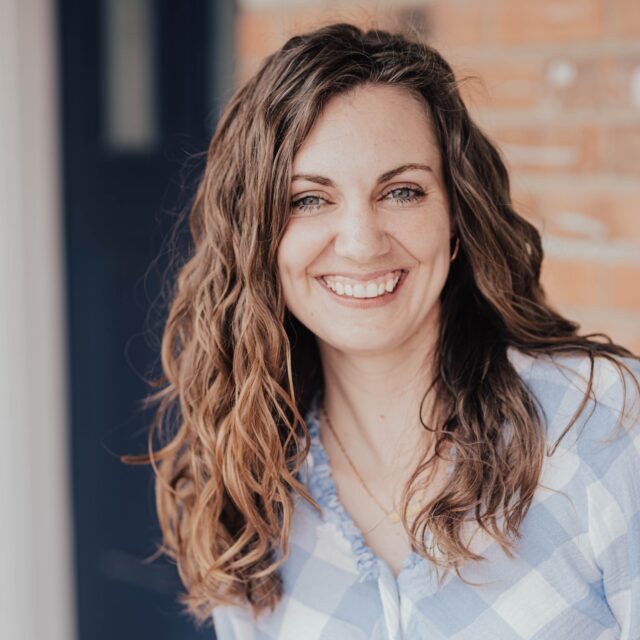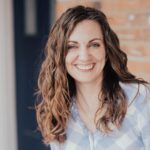 This post may contain affiliate links.
Learn how to sew a ball or sphere with a free ball sewing pattern. This beginner sewing project is great for little kids or pets to play with!
My kids have always loved throwing things around like pillows, balls, and toys. Now we have a dog that loves chewing on all those things being thrown around.
I decided to make so fabric balls so that they could throw something soft, and it wouldn't matter that much if it got chewed on by the dog. (He's already ruined so many stuffed animals.) I made a free ball sewing pattern so that you could make some too!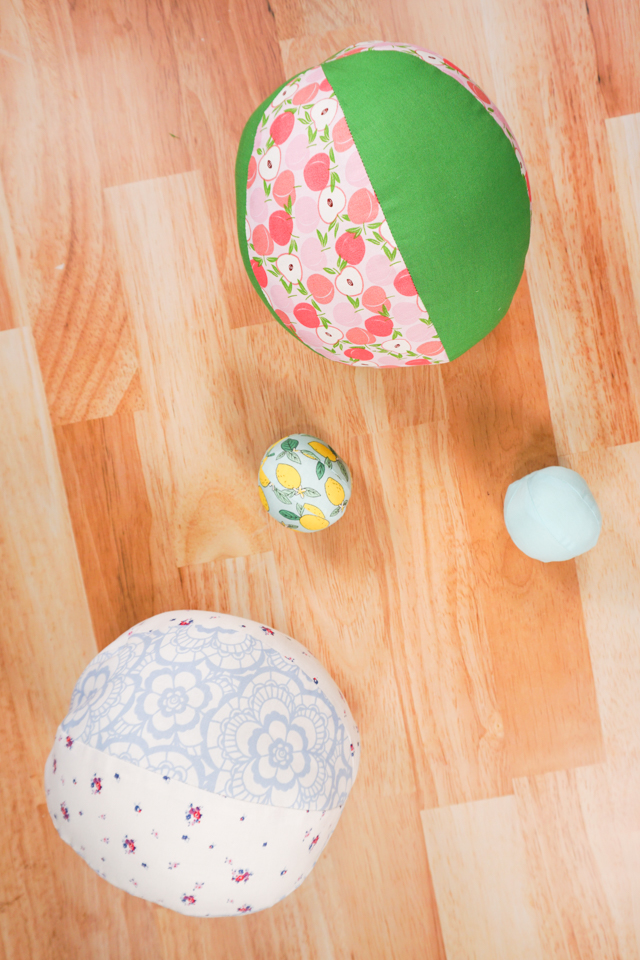 I made two large ones and two small spheres, and my youngest child and dog have been playing with them ever since.
My daughter is always throwing one of the balls and my dog will chase it and play keep away with her. Then she will grab a different one to throw to distract him, and she'll grab the first one back.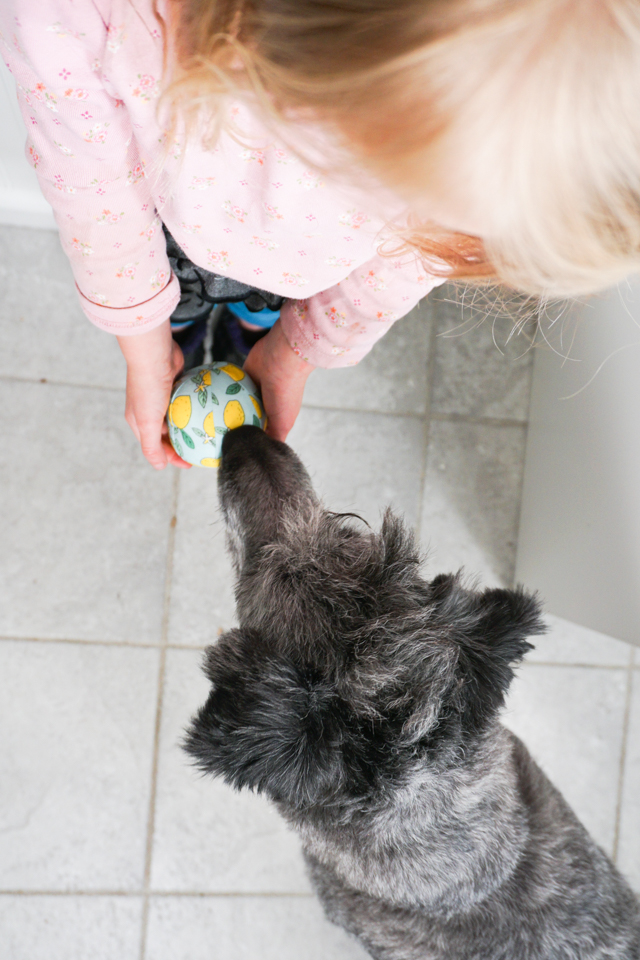 In the PDF sewing pattern there are pattern pieces to make a large ball and a small ball. These balls are quick and easy to sew, and they only use a little bit of fabric.
You do sew a slight curve, and you do a lot of backstitching. There's also a little bit of handstitching to finish the ball.
To sew this sphere you have six different pieces that you sew together, and you don't have to sew any darts.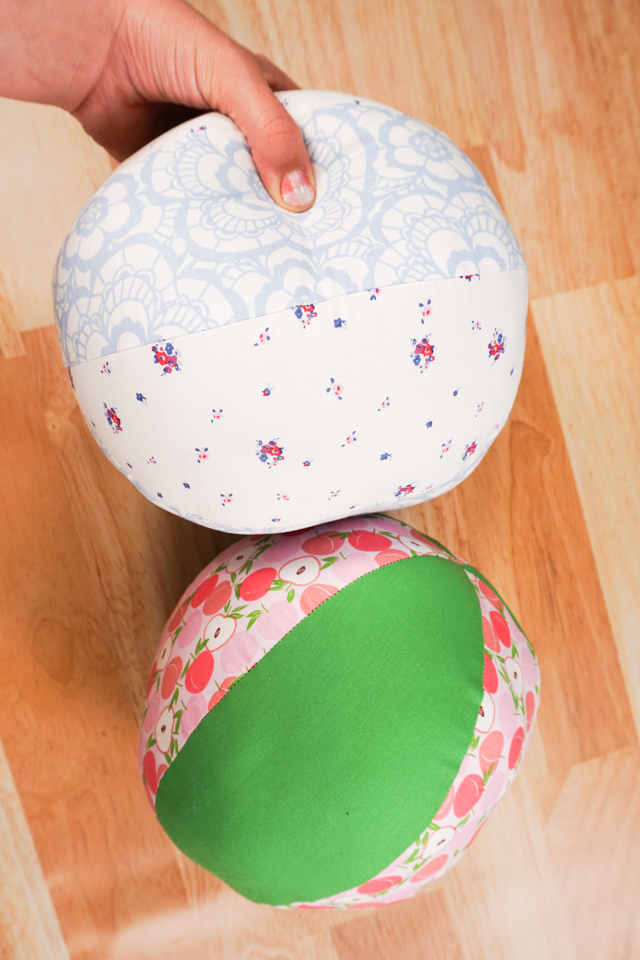 Do you love to sew? Try one of these sewing projects: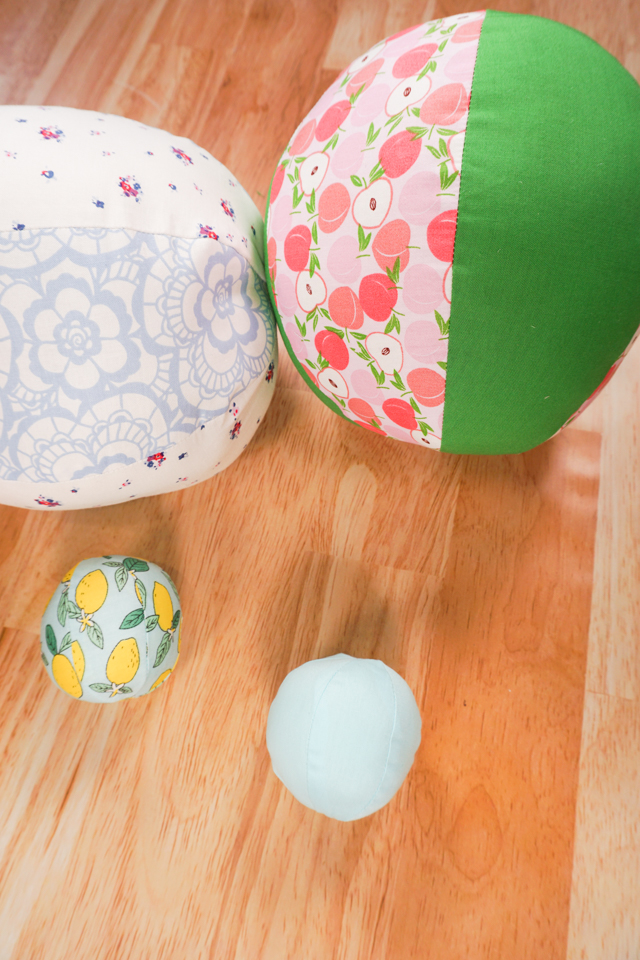 What fabric works best for DIY fabric balls?
Use quilting cotton for these fabric balls since the fabric is easy to find, easy to sew, and it's durable. It doesn't stretch too much when you sew, but the fabric is still soft.
Should I prewash the fabric?
Yes, you should prewash and dry the fabric. You want all the shrinkage removed before you cut and sew the balls.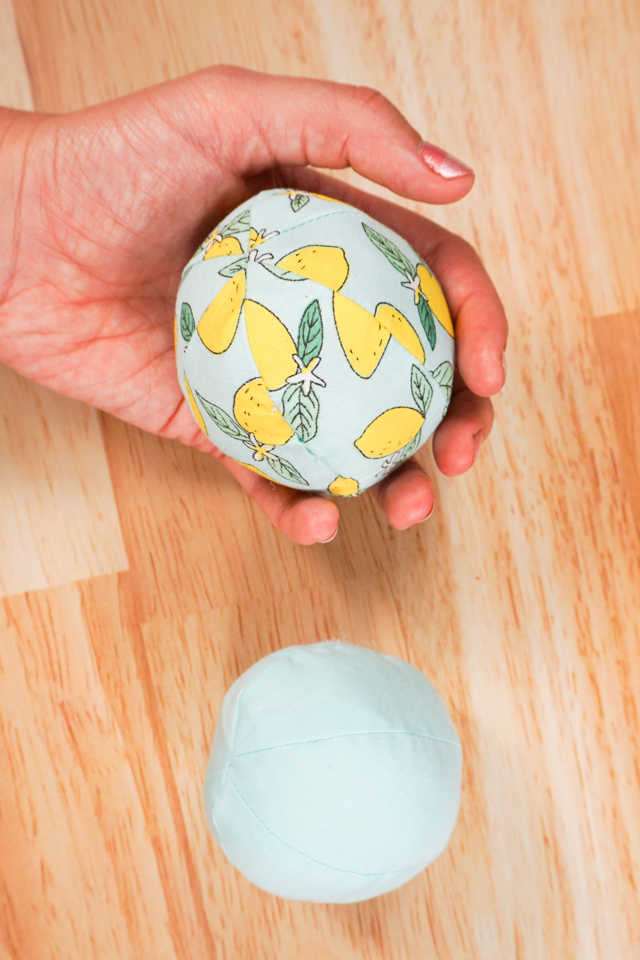 What is a PDF sewing pattern?
A PDF pattern is a sewing pattern designed on the computer and organized so that it can be printed on several letter or A4 size pieces of paper.
I love using PDF sewing patterns because if the pattern gets ruined or if my children or I changed sizes, I can always print it again. It'll never be destroyed since I have a digital version!
How do you use a PDF sewing pattern?
Open the PDF on a computer and click print. When printing make sure that the scaling is set to 100% or no scaling so that the pattern prints at the correct size.
Once the pattern is printed it can be taped together to get the full size. Then the pattern can be cut for each pattern piece size or individual sizes can be traced so that the pattern can be used again and again. Learn how to use PDF sewing patterns.
How to sew a Ball – Free Ball Sewing Pattern
supplies
Fat quarter of quilting cotton
Poly-fil
Free ball sewing pattern – get it at the end of the post
Do you just want the pattern and tutorial as a PDF? Get the pattern and photo tutorial for just $5. You won't need to access the internet every time you want to make it. Or get the Pattern Bundle with ALL the PDF tutorials!
Cut out 6 pieces of either the large or small pattern pieces. You can do either the same fabric for all the pieces or coordinate two or three different fabrics.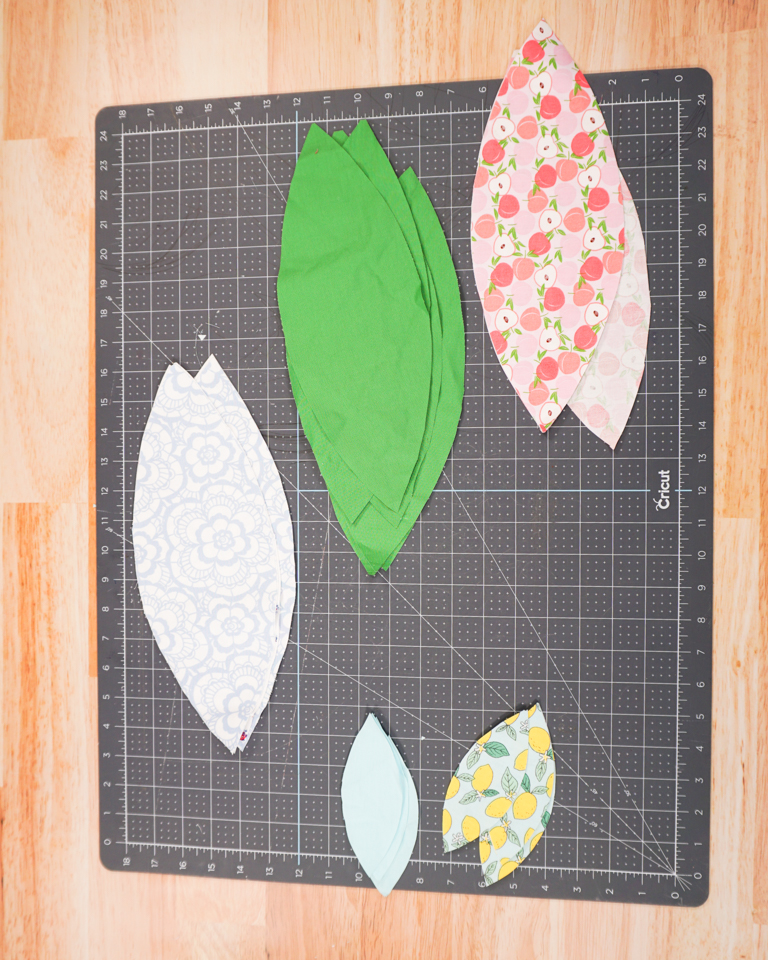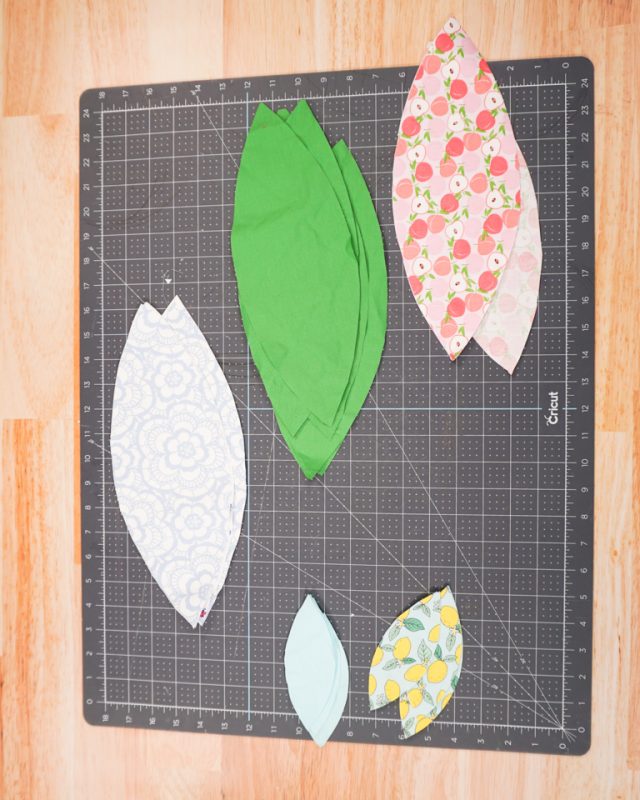 Lay out your pieces in the order it will be sewn.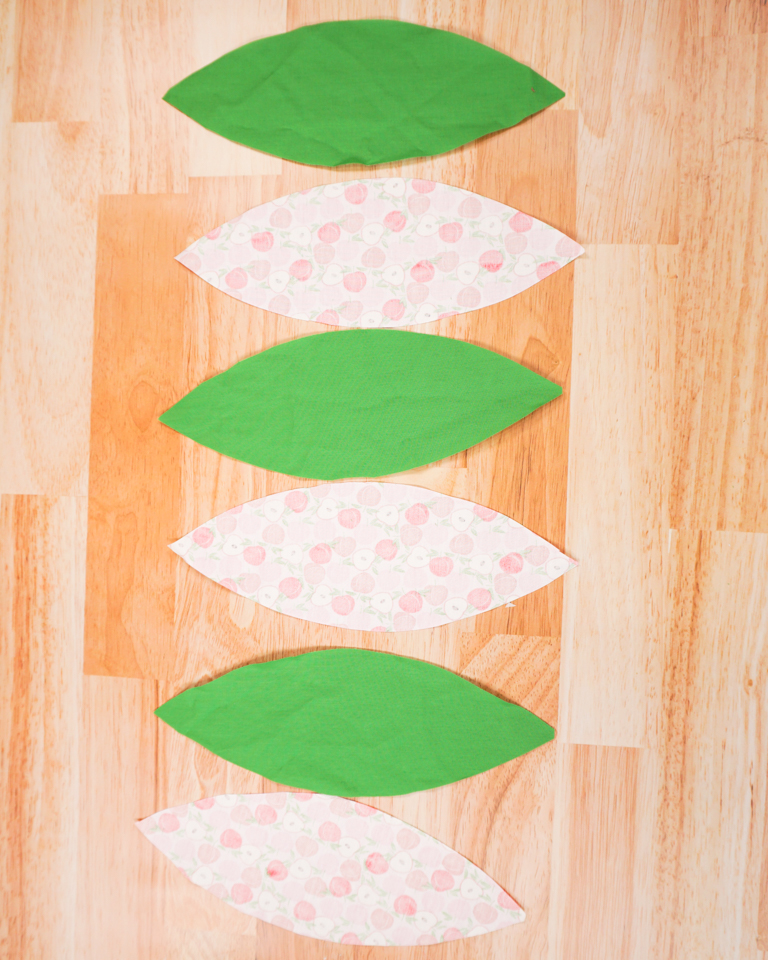 Transfer the dots from the pattern piece to the fabric.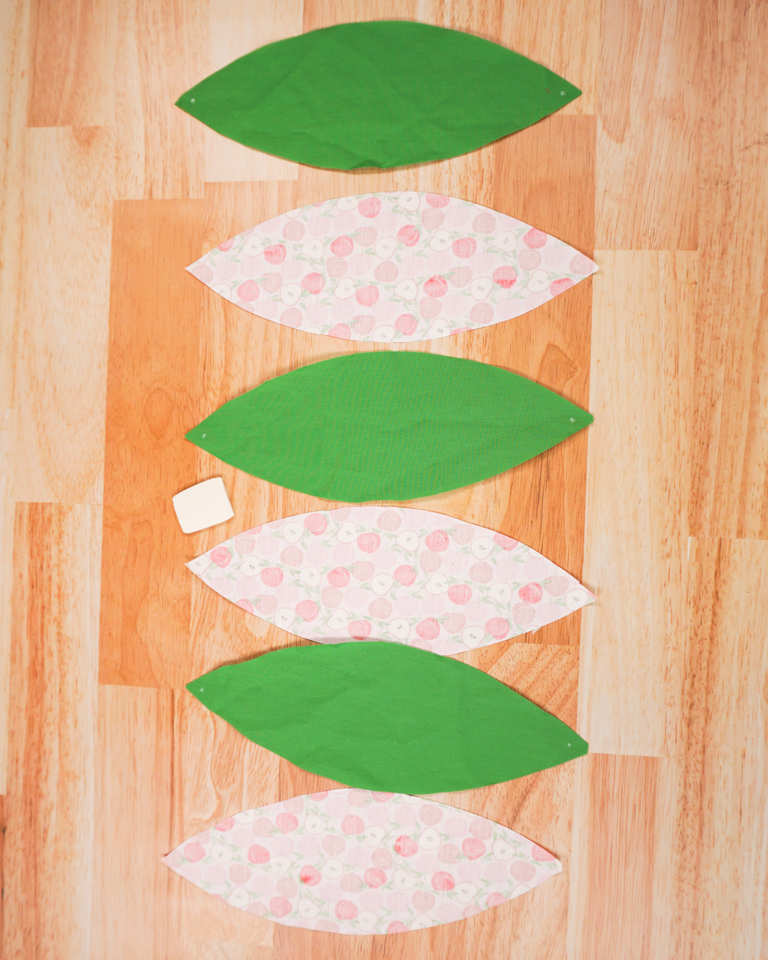 Pin the curved sides of the pieces with right sides together. I like to do two sides at a time.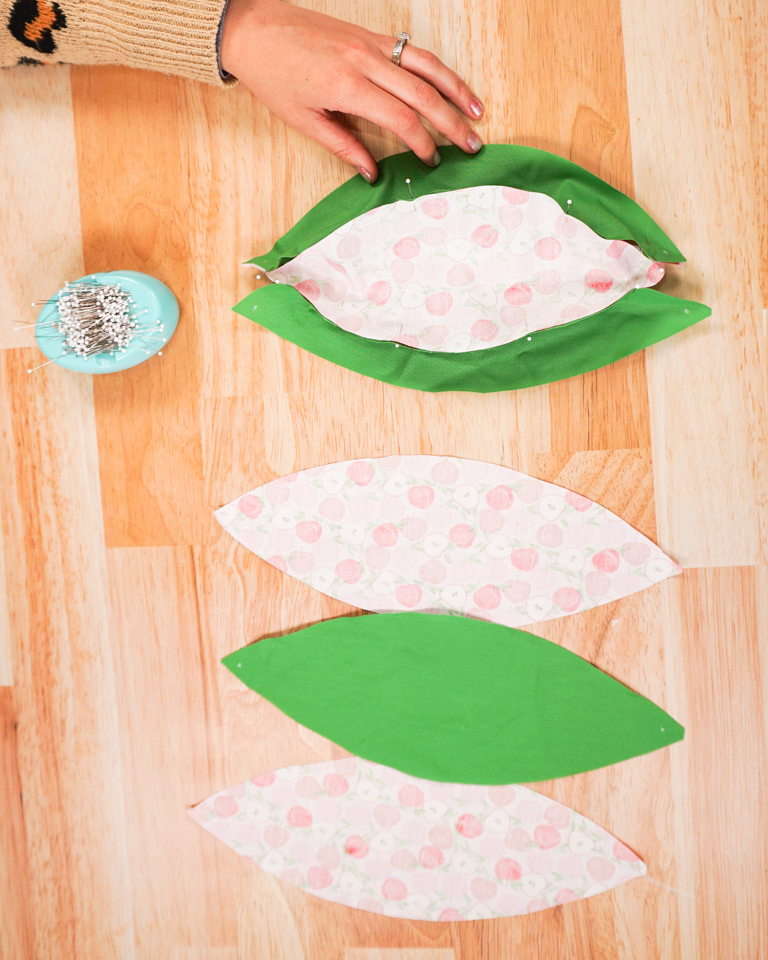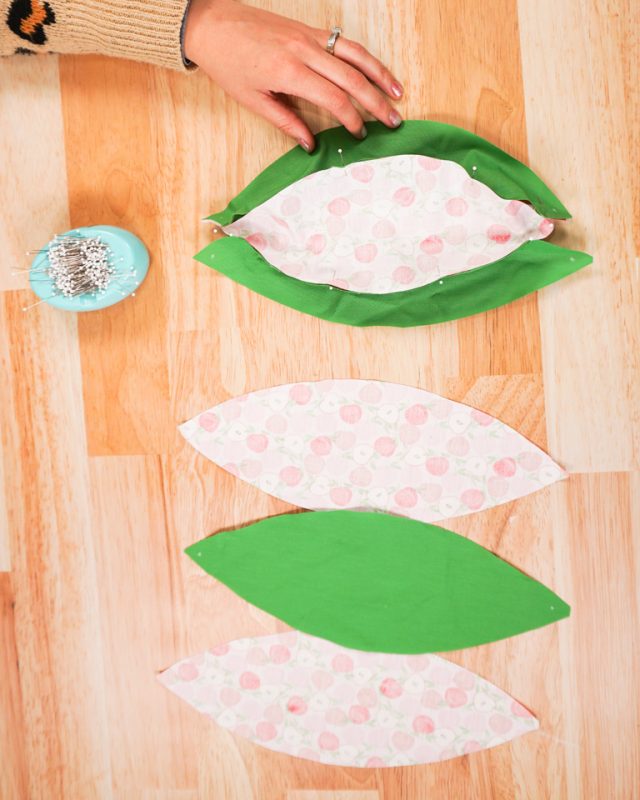 Sew the seam from dot to dot backstitching when you start and stop.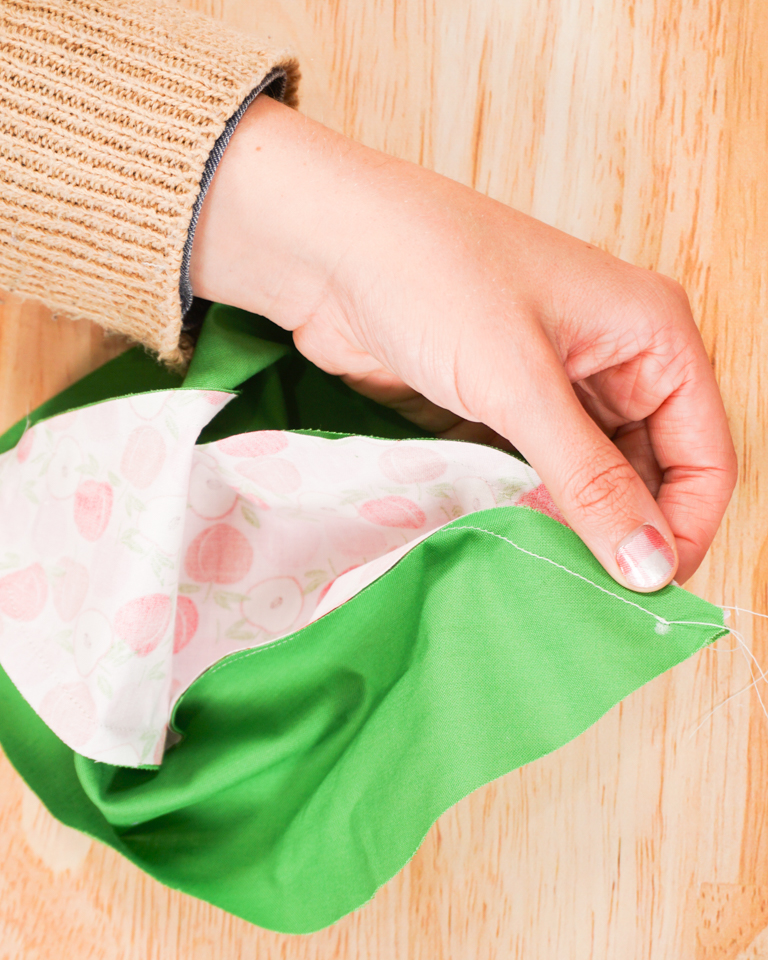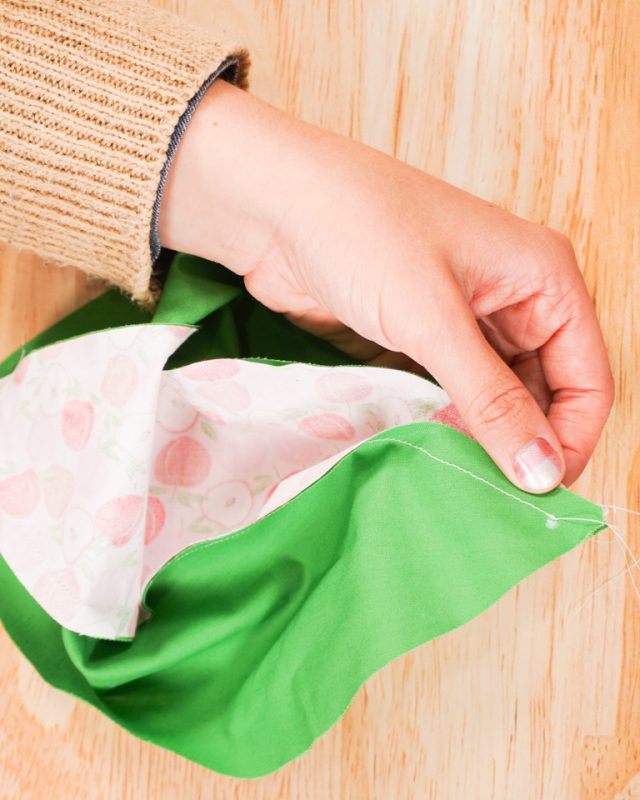 Sew two seams on one side and then two seams on the other side so that you have two halves.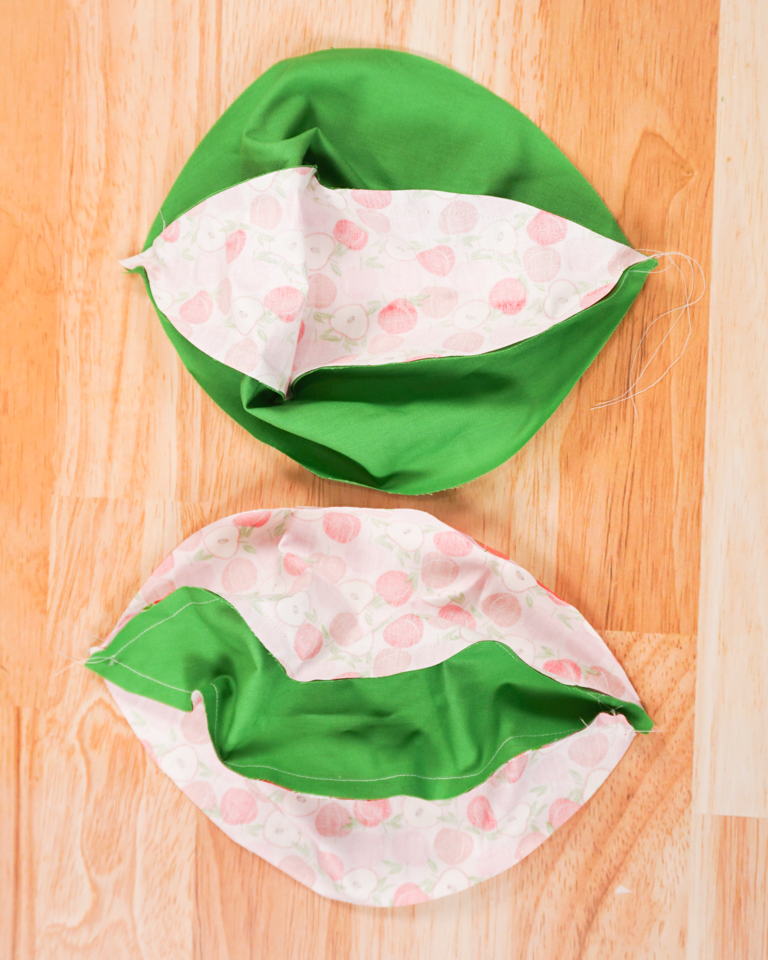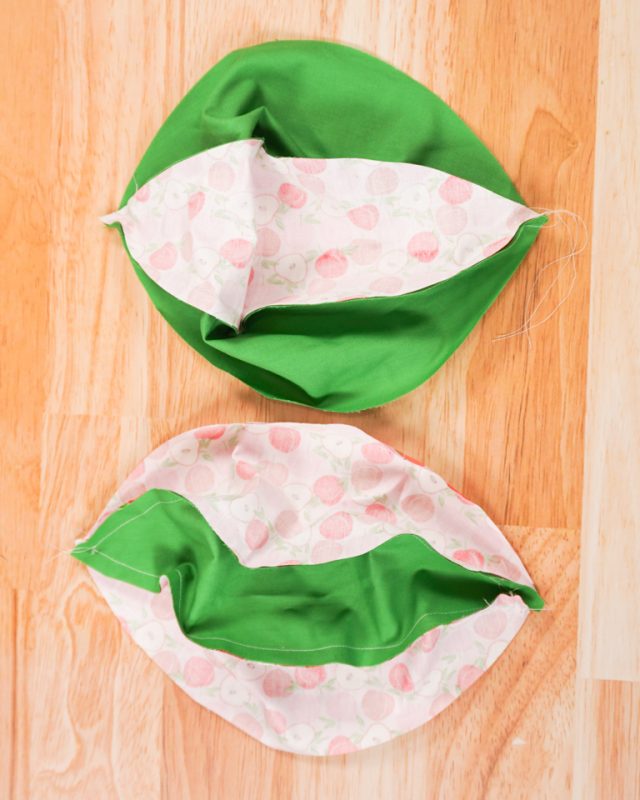 Pin the two halves right sides together.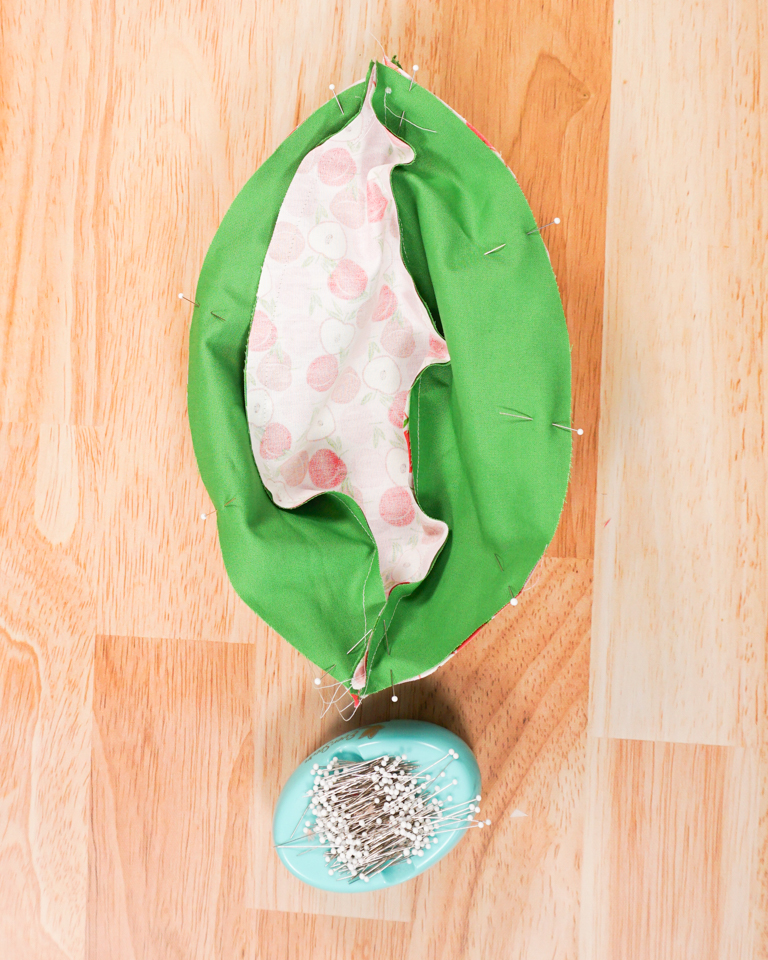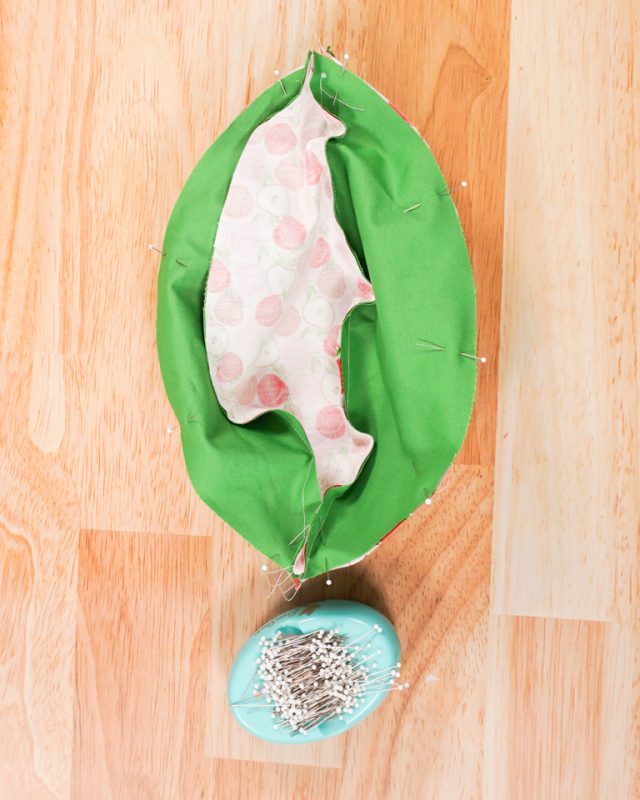 Sew all the way around the two halves but leave a 2-3 inch hole. Backstitch when you start and stop.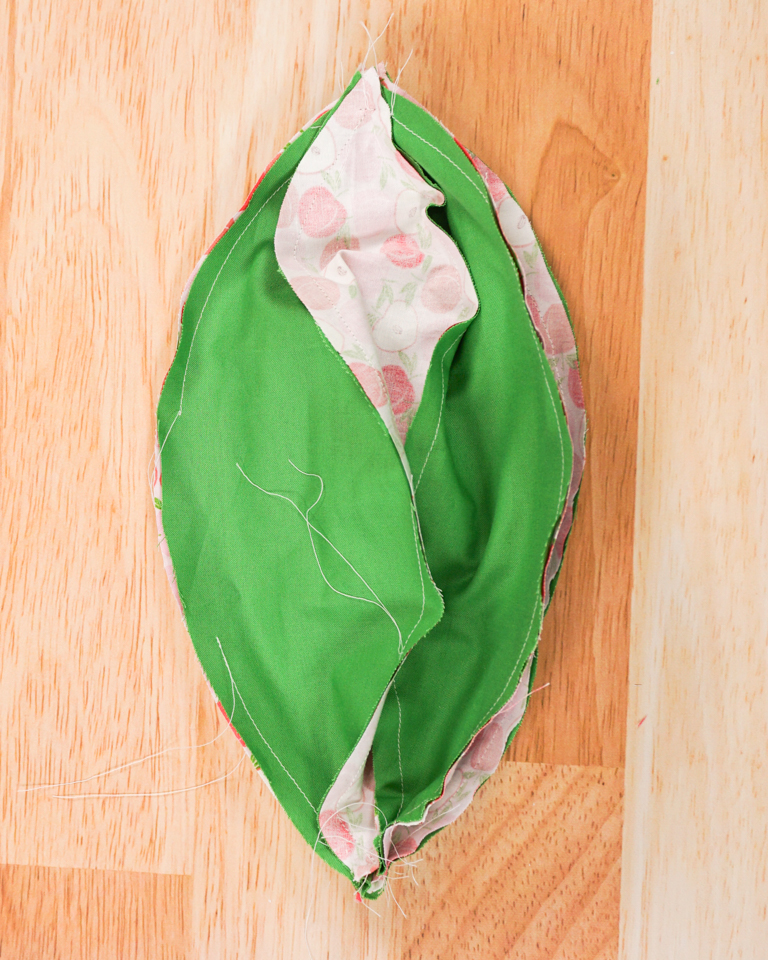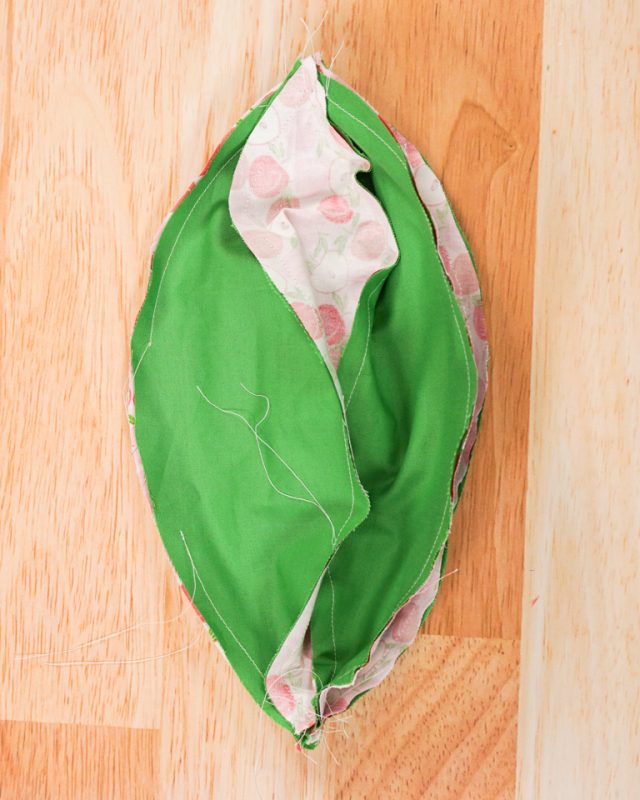 Turn the ball right side out.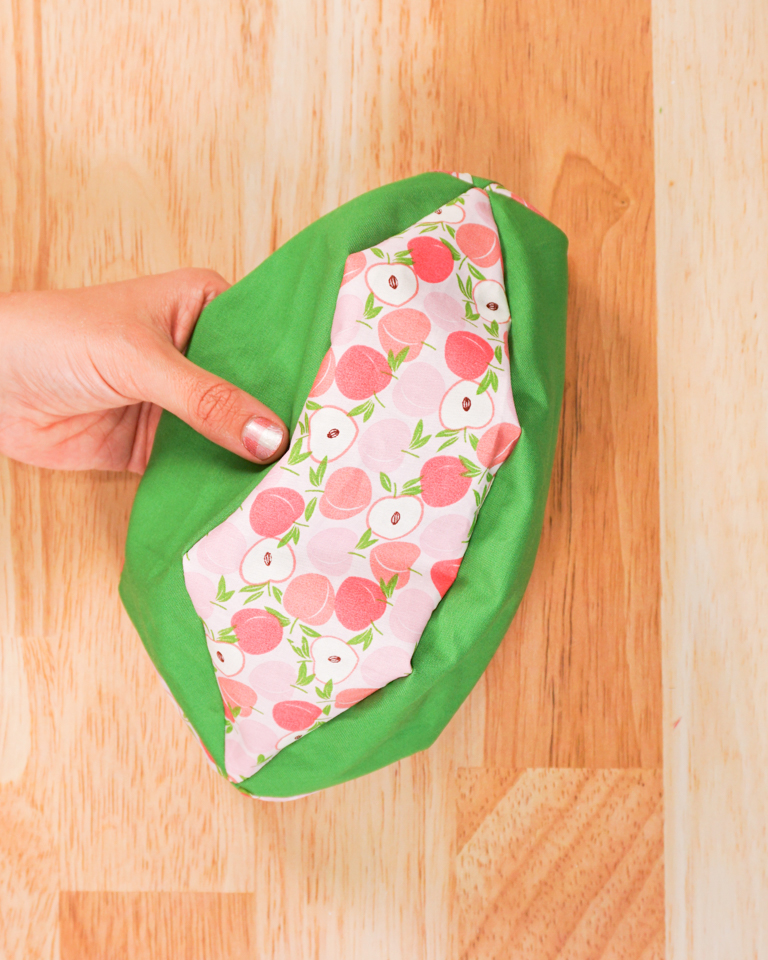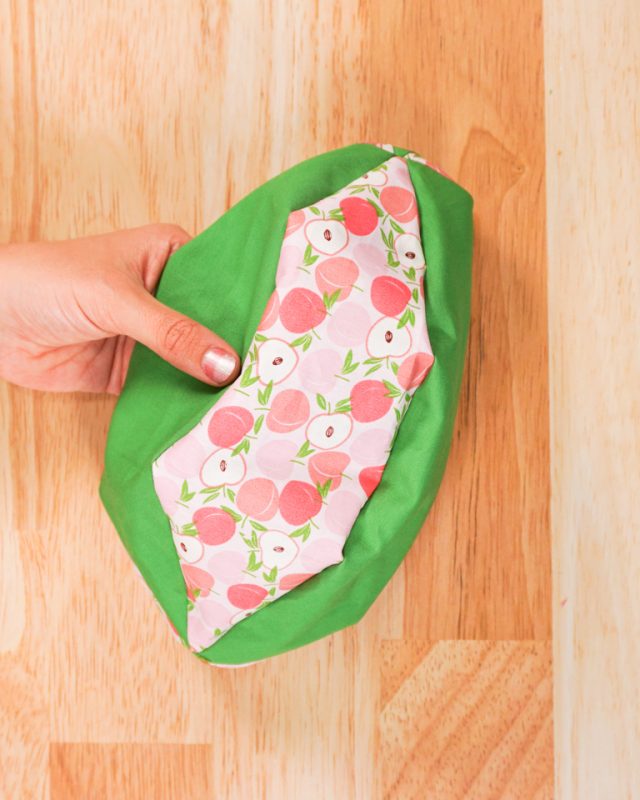 Stuff the ball with poly-fil.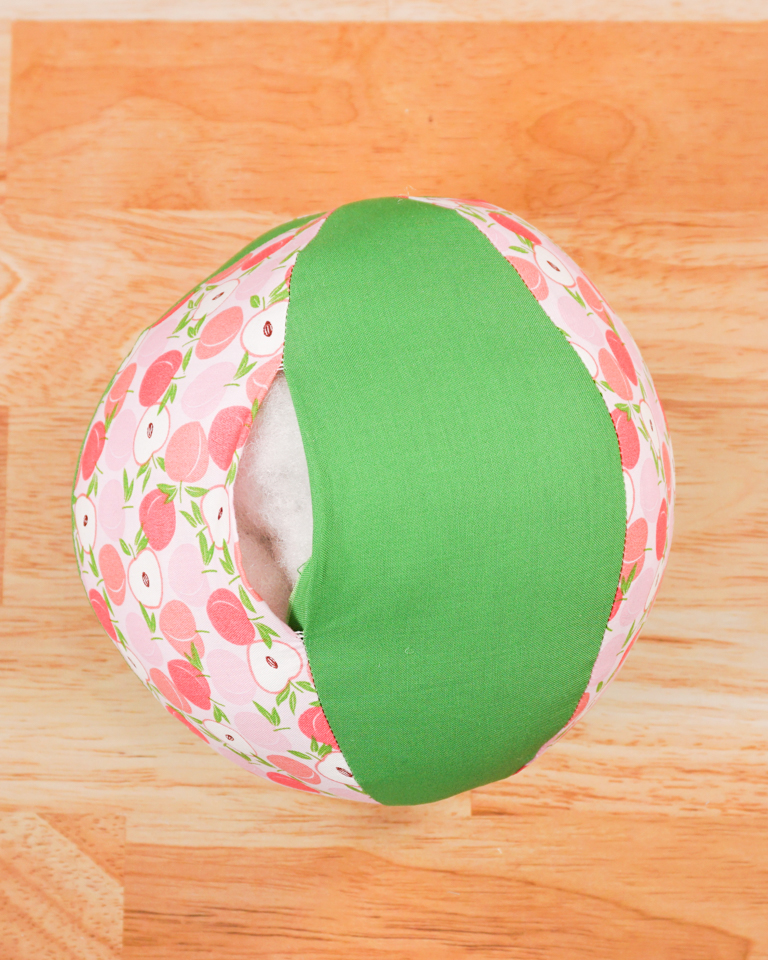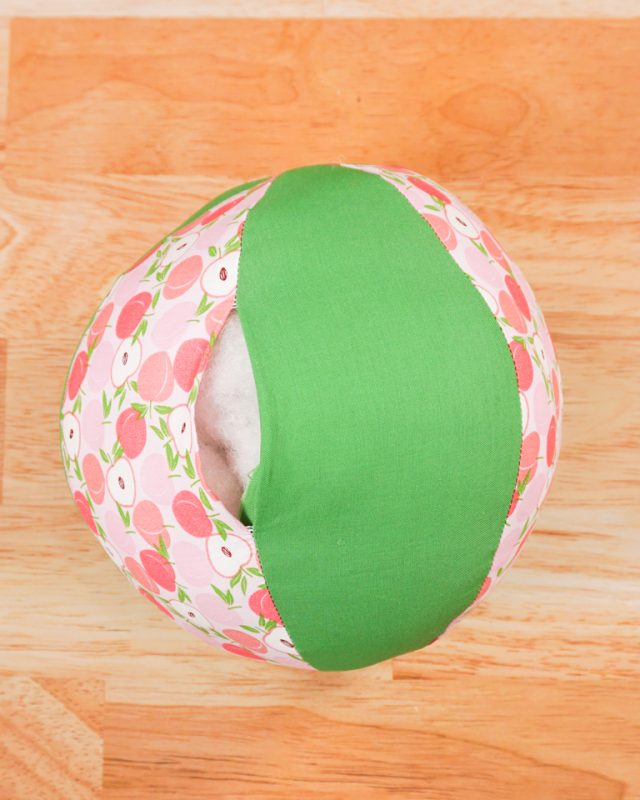 Handstitch the hole closed.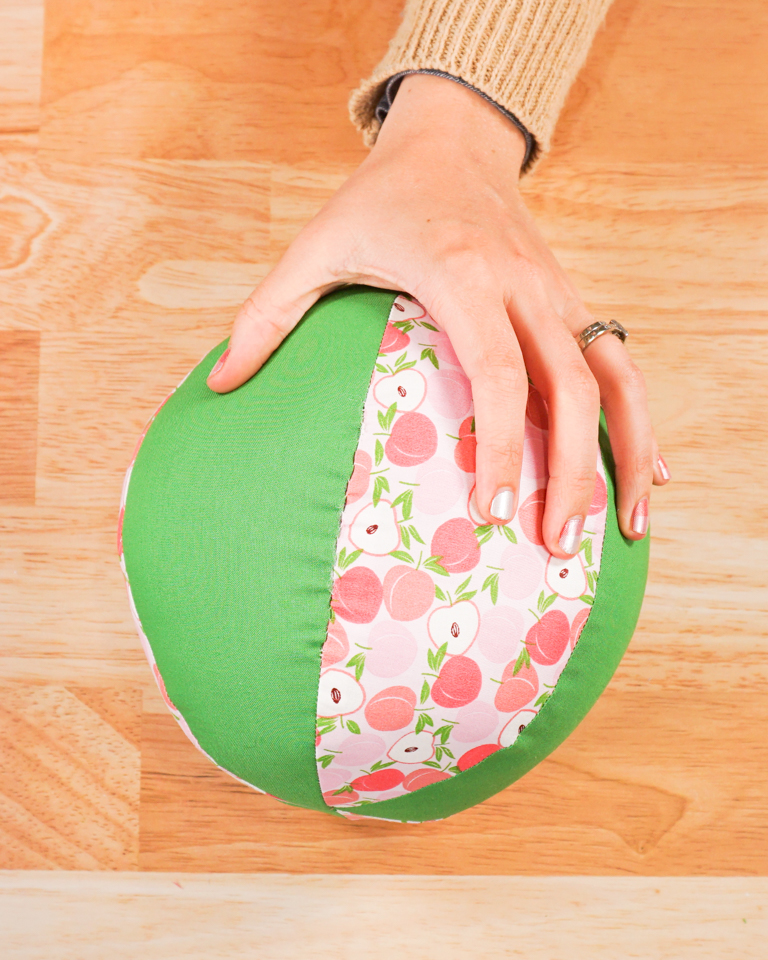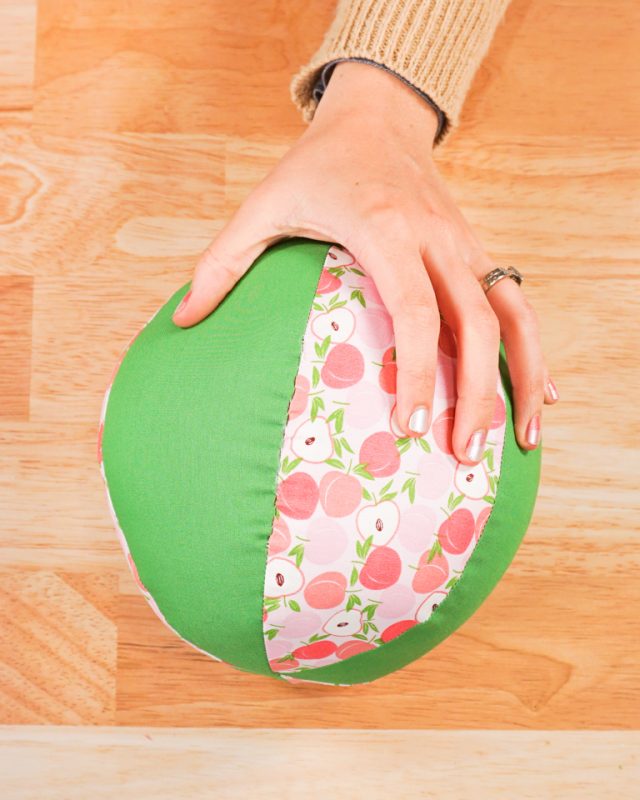 Get the Free Sewing Pattern here!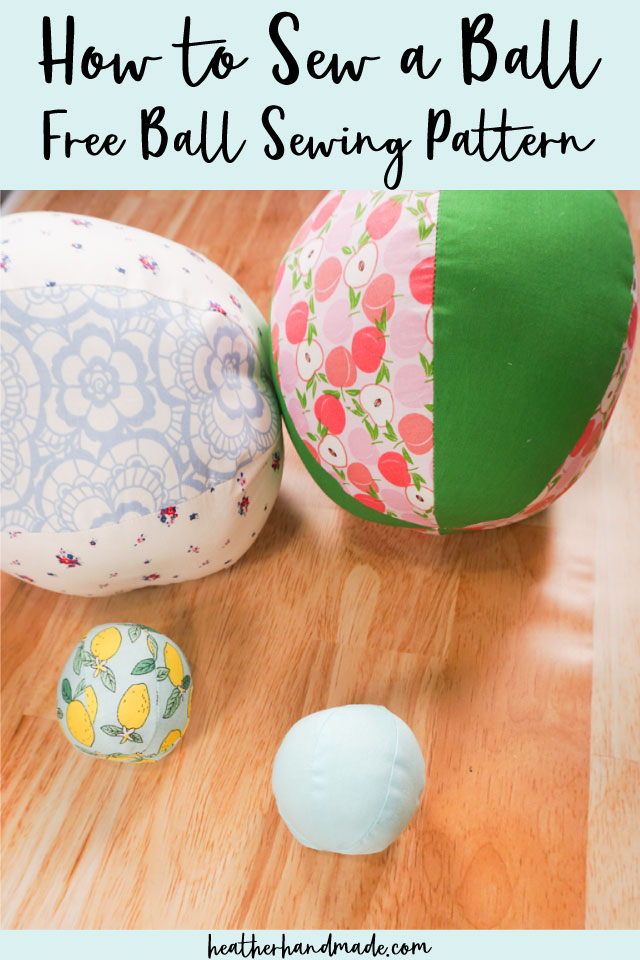 If you make something using this sewing project, I'd love to see! Please share it on social media with the hashtag #heatherhandmade and tag me!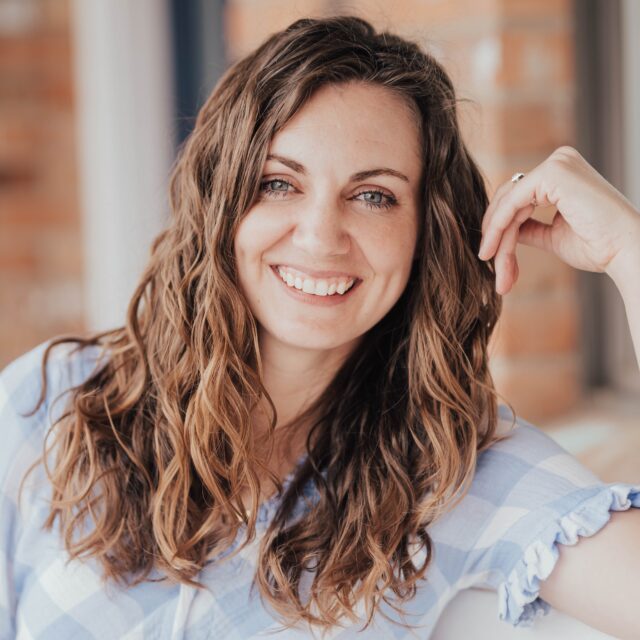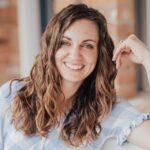 I believe small sewing moments can create great joy. Find your own "right" way to sew. -Heather