Make a DIY bowl cozy with all your fabric scraps and batting scraps! Bowl cozies are quick and easy to make and they make great gifts!
Bowl cozies are so fun to use. They keep your soup warm, they protect your hands from getting burned, and they catch soup drips from hitting the table.
This DIY bowl cozy is perfect for using up your scrap fabric, and they would make a useful handmade gift!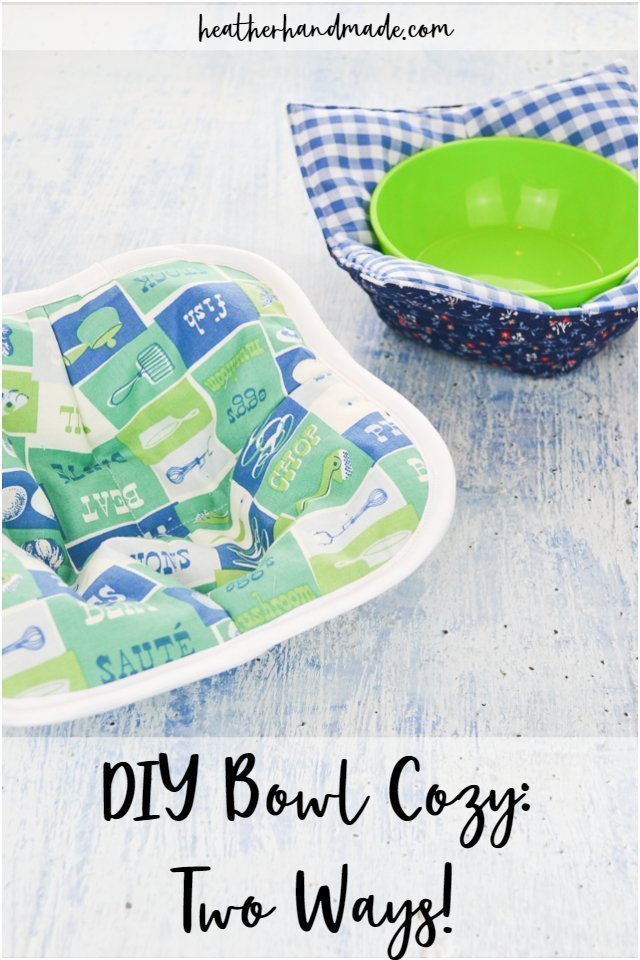 These bowl cozies are great for the kitchen. They are so easy to sew! This is such a great beginner sewing project!
They go great with reusable bowl covers and reusable snack pouches. I loving have lots of reusable and useful handmade items in my kitchen!
It would be so fun to make matching cloth napkins with the same fabric!
What is a Bowl cozy?
A bowl cozy is an insulated bowl holder that can be heated in the microwave. There are two layers of cotton batting, and it has corners for easy holding.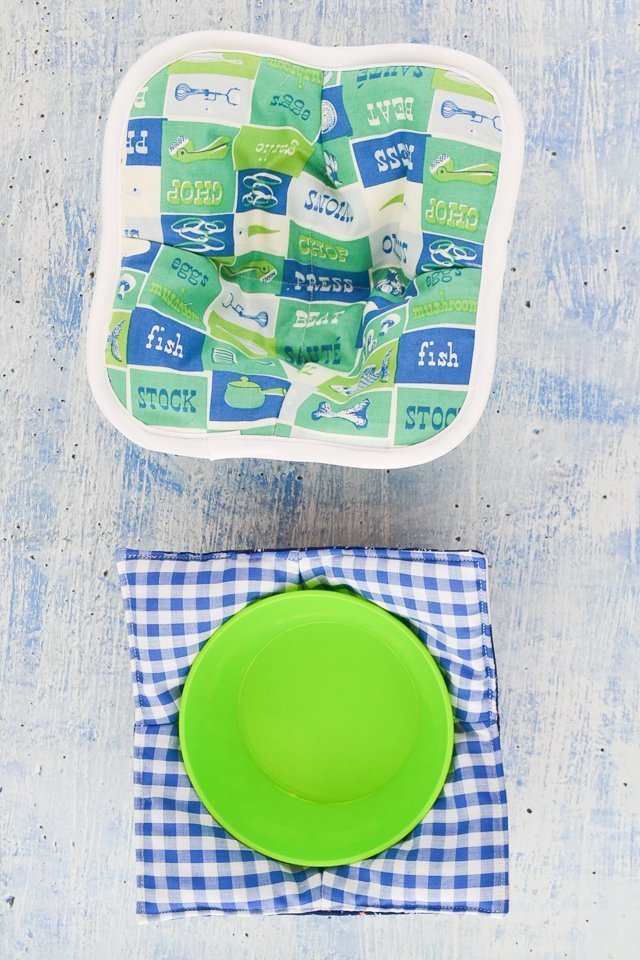 Why Must a Bowl Cozy be made from cotton?
Cotton can withstand heat while polyester, nylon, rayon, or wool cannot. Cotton can be put in the microwave for a short amount of time while other fabrics cannot.
Make sure there is no small pieces of metal in the fabric which would cause a fire in the microwave.
DIY Bowl Cozy
Supplies
Scrap fabric – 100% Cotton
Scrap batting – 100% Cotton
100% cotton thread
Optional: 1/2″ double fold bias binding – 100% cotton – learn how to make and use bias tape
Bowl Cozy Pattern
Cut fabric 10 inches by 10 inches. Cut batting 10 inches by 10 inches. Each bowl cozy uses two pieces of fabric and two pieces of batting.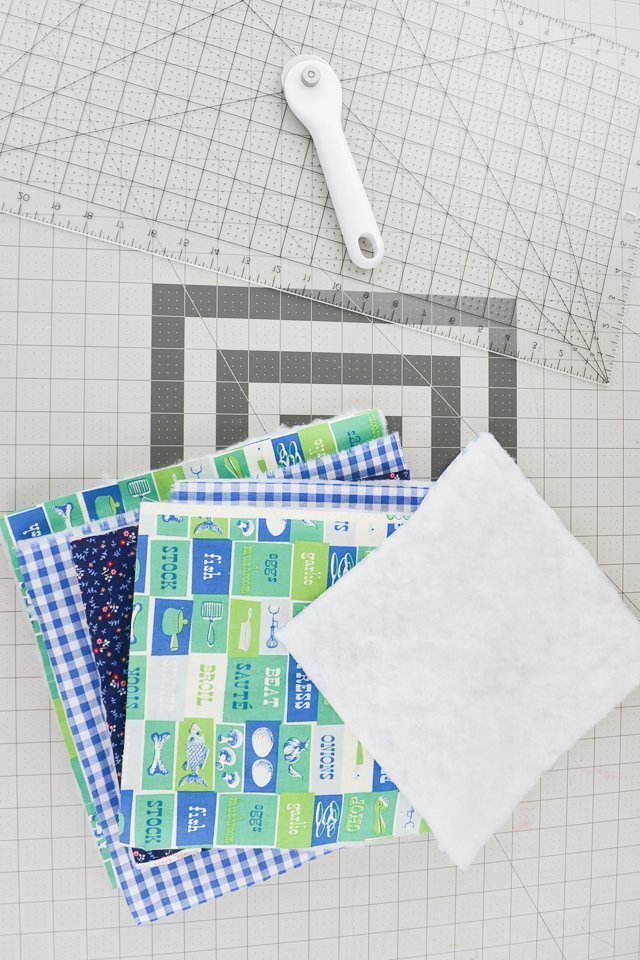 Mark the center of each side at 5 inches.
Sew a straight line through one piece of fabric and one piece of batting from center to center. You can also add two diagonal lines of stitching if you want.
Do the same to the other square.
Fold the square right sides together and sew a dart along each line of stitching. Start sewing the dart 1 inch in from the fold and sew down 2 and 1/4 inches.
If you need extra help you can learn the basics of how to sew darts.
Do the same to the other square.
Trim the excess out of all the darts.
Version 1:
Trim and round all the corners.
Place both pieces wrong sides together. Finish edges by sewing 100% cotton double fold bias binding around the edges.
Version 2:
Place both squares right sides together and pin all the edges.
Sew all the way around the edges with a 3/8 inch seam allowance. Leave a 3 inch hole for turning.
Turn the bowl cozy right side out. Poke out the corners.
Edgestitch the hole closed.
Topstitch around the edges of the bowl cozy at 1/4 inch seam allowance.
If you make something using this sewing project, I'd love to see! Please share it on social media with the hashtag #heatherhandmade and tag me!