DIY Fat Quarter Skirt for Little Girls
This fat quarter skirt is the perfect project for little girls. It's fast, easy, and uses just one fat quarter of fabric! It's a great scrap fabric project and would make an adorable gift!
My daughter is getting interested in skirts so I decided to make some simple ones with fat quarters. I wanted to use a small amount of fabric, and I wanted the baby sewing project to be fast!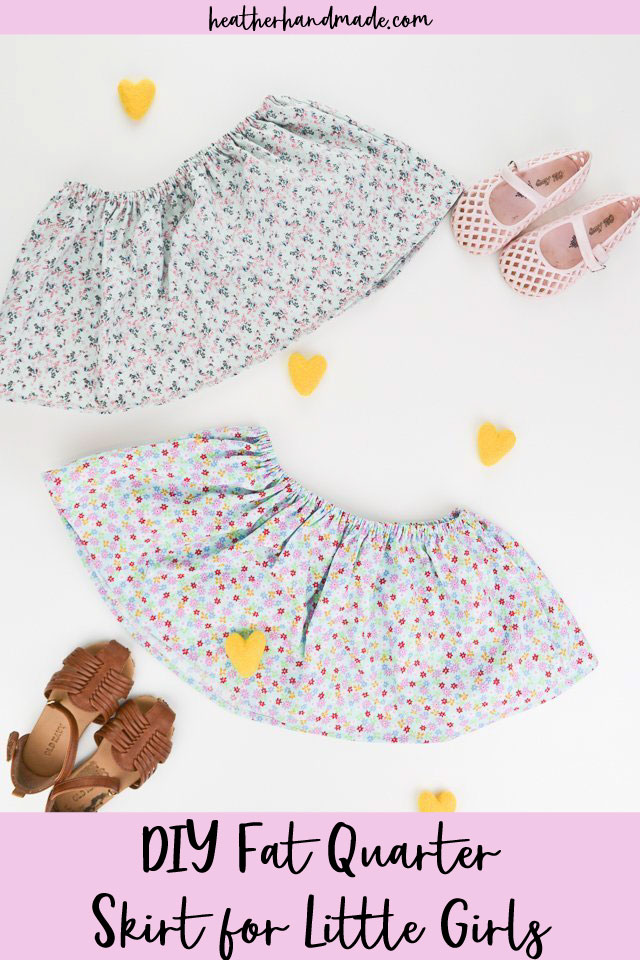 These fat quarter skirts are so fast! They would be fun and easy to make as a baby gift. They are also fantastic scrap fabric projects, since these use just a fat quarter of fabric! These work great for babies and toddlers, but wouldn't work well for anyone older since they are shorter.
Here's a giant list of free skirt patterns so that you can make something you'll love!
I made these skirts for my both of my daughters when they were toddlers. They got into a phase where they wanted to wear skirts all the time, so I made a bunch of these to please them. They love wearing them and spinning in them!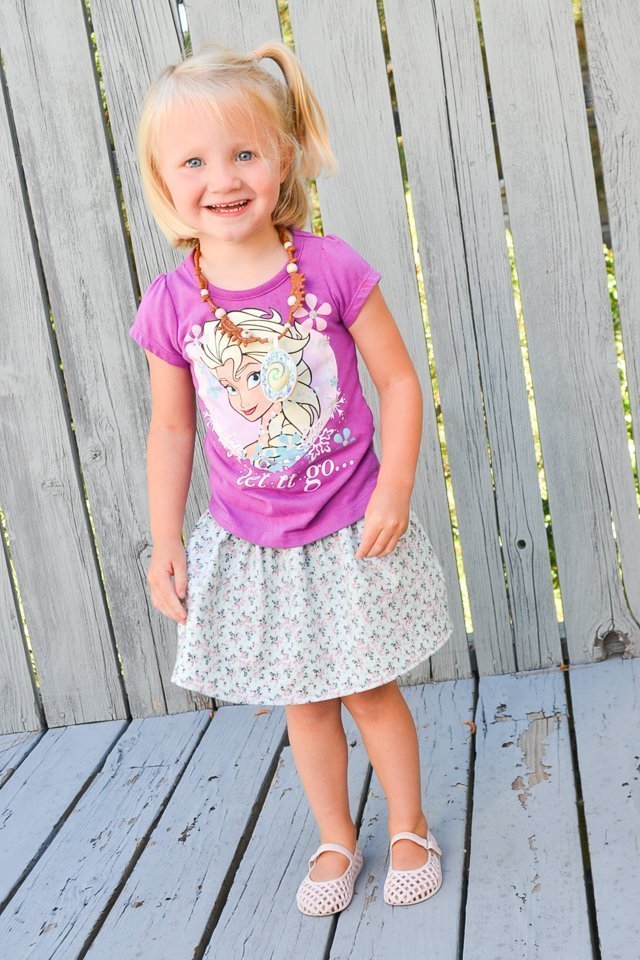 Do you love to sew? Try one of these fun sewing projects: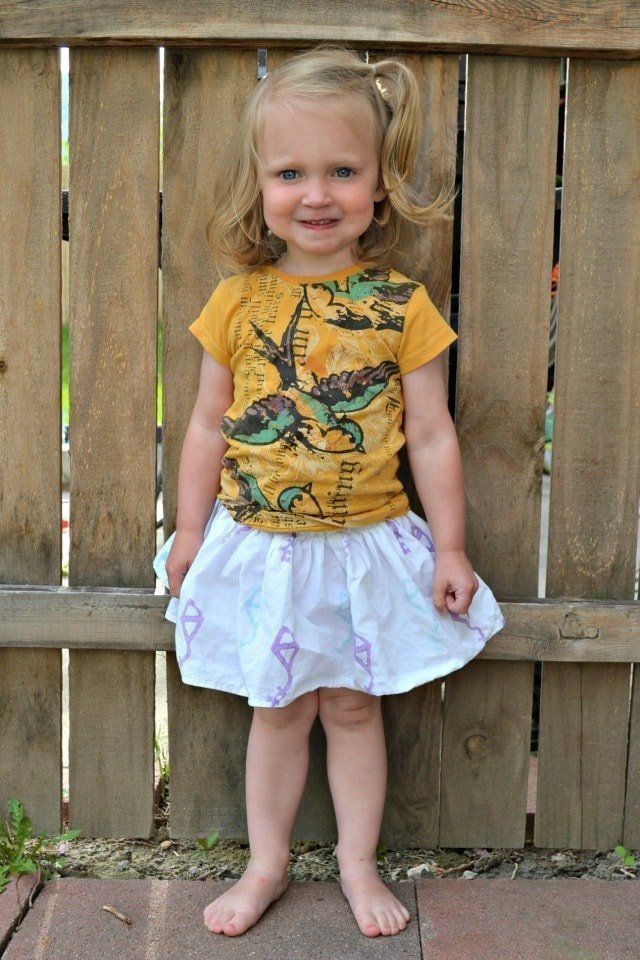 When I made this skirt in the past, I've attached a diaper cover and little shorts to the inside of the skirt. It's a great way for busy little girls so they don't have to wear a separate garment.
DIY Fat Quarter Skirt
Supplies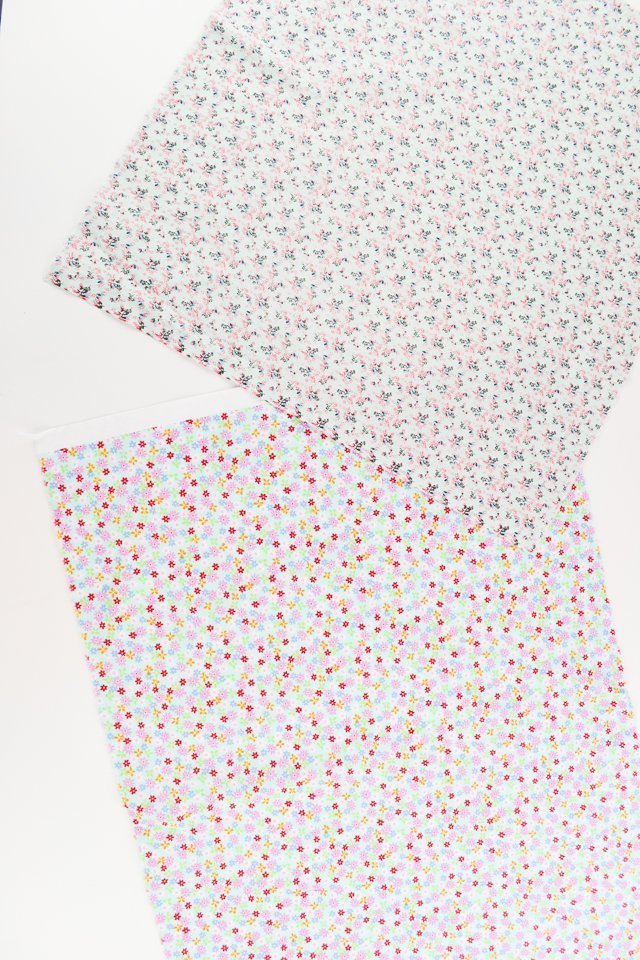 Cut any white selvedges off of the fat quarter.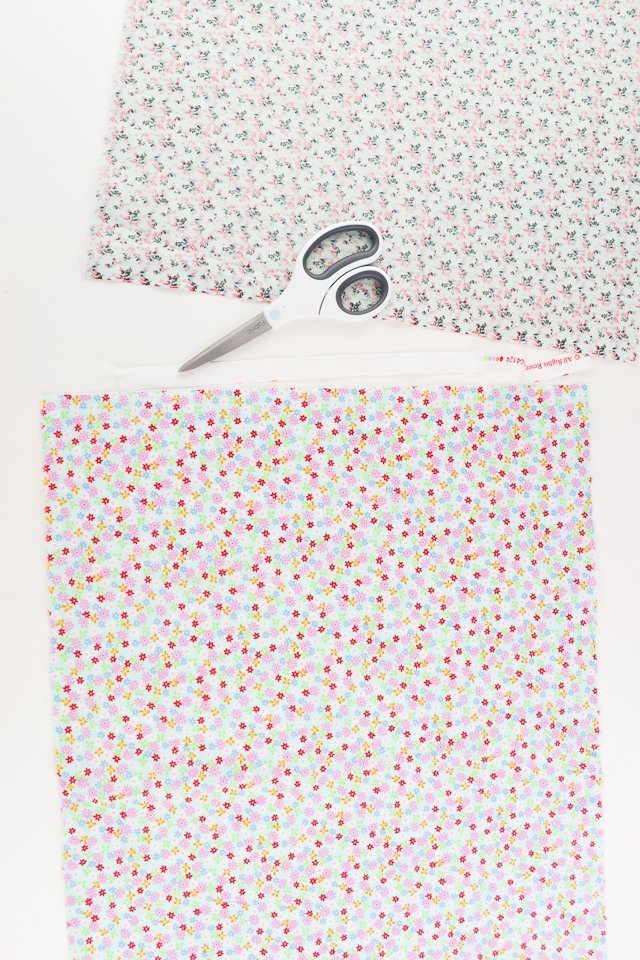 Cut the fat quarter in half crosswise.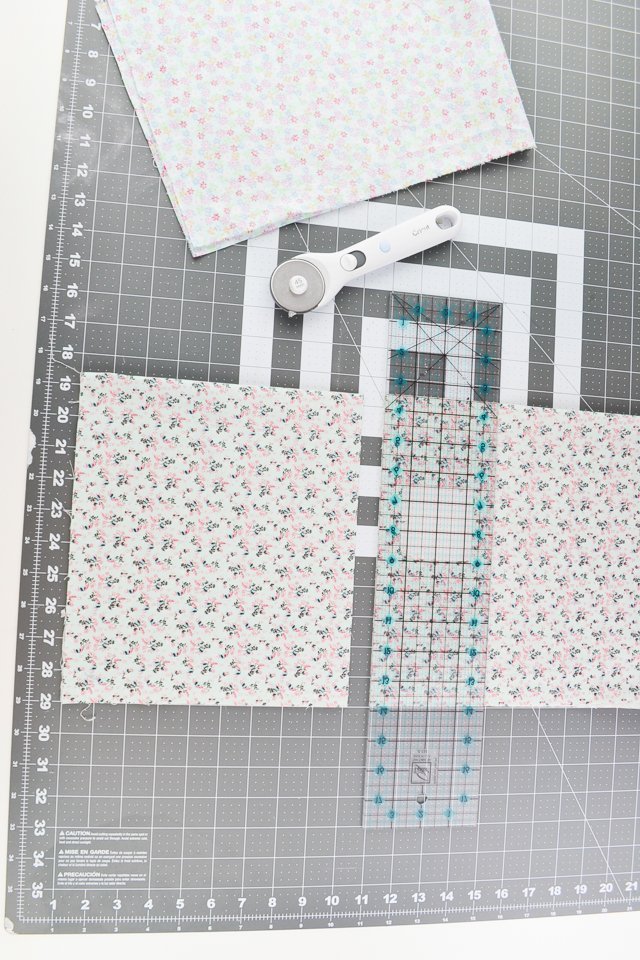 With right sides together sew each piece together on the short sides. Finish edges with a zigzag or a serger.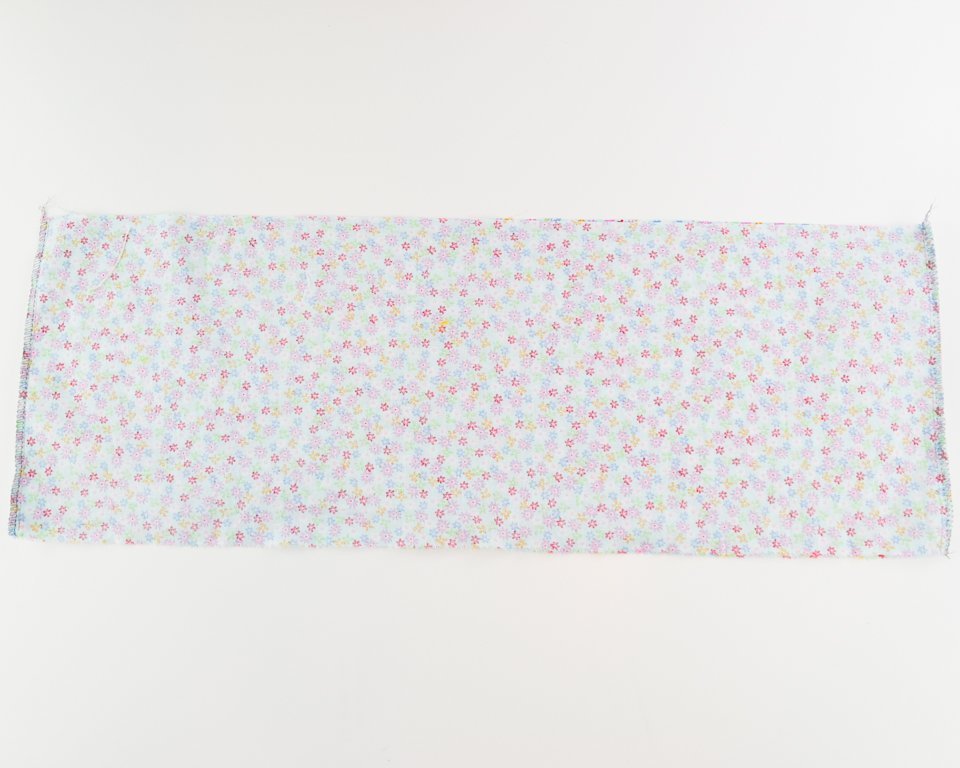 Fold up the hem 1/4 inch twice and press. Then hem 1/4 inch from the fold.
Finish the raw edge of the top of the skirt.
Fold the edge down 1/2 inch and press.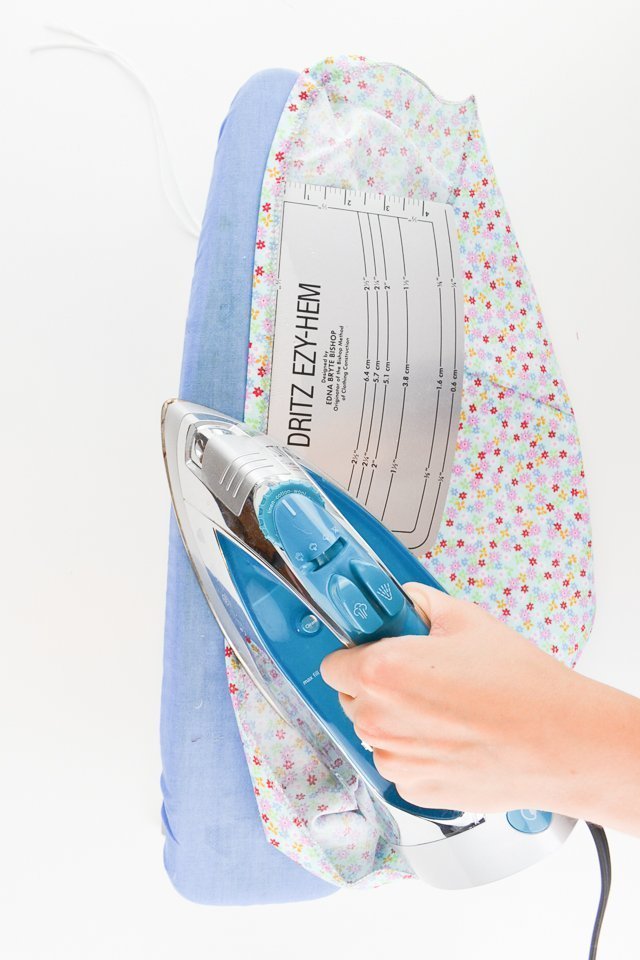 Sew a 3/8 inch casing around the top of the skirt. Leave a 2 inch hole.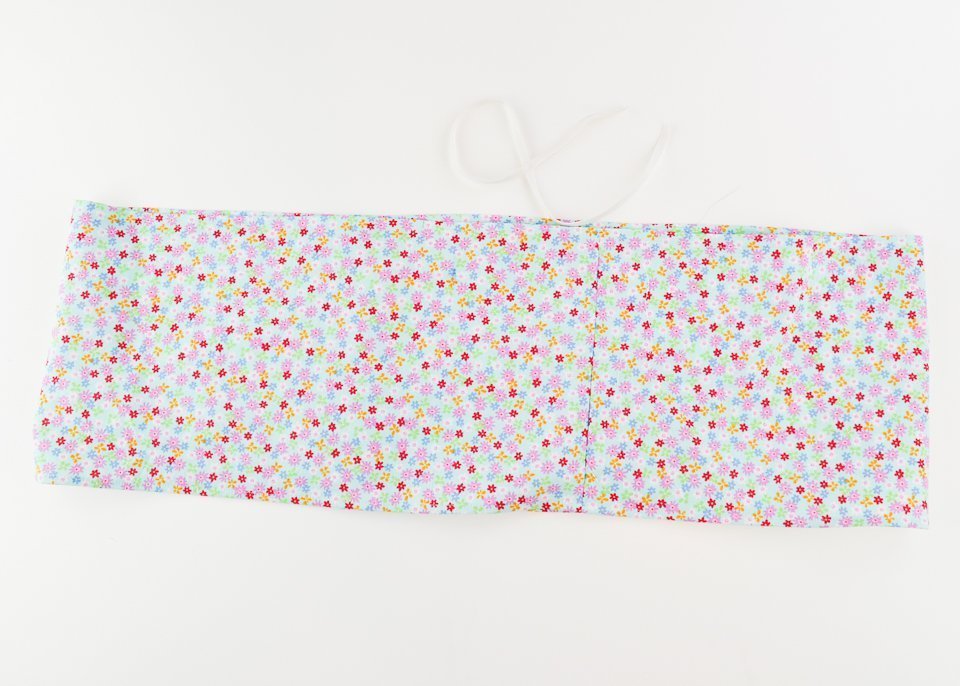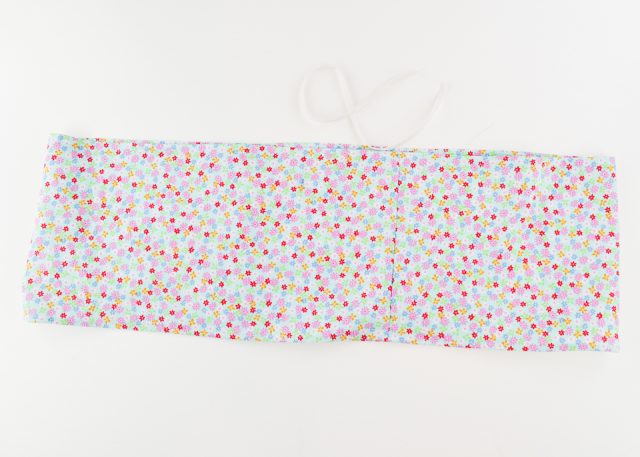 Insert elastic.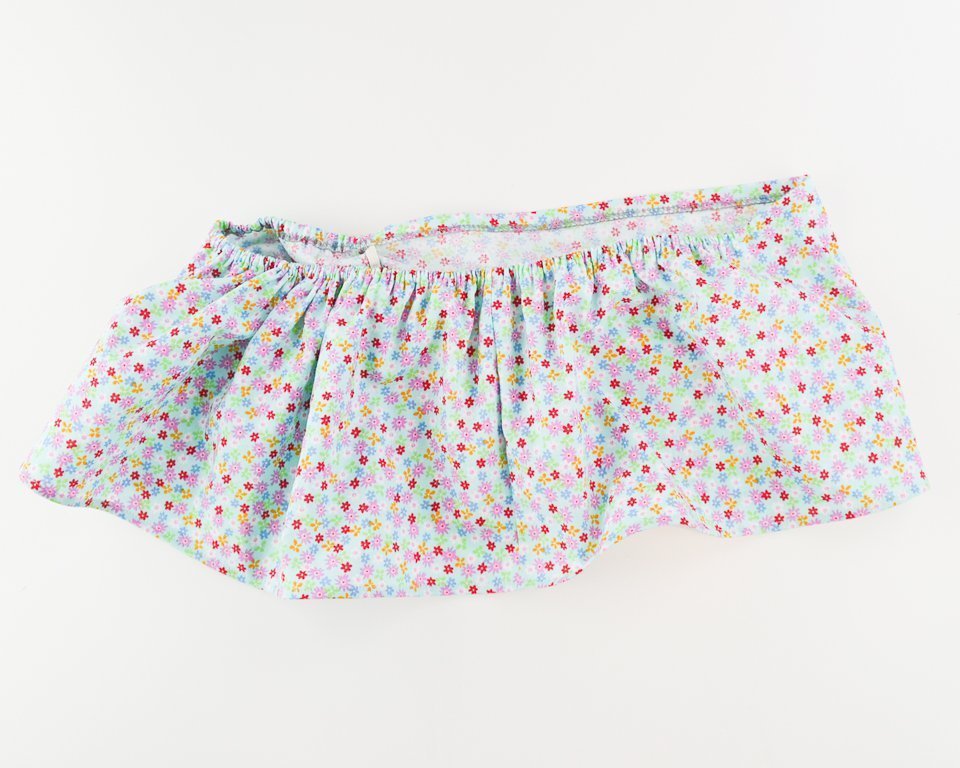 Overlap elastic 1/2 inch and zigzag to secure. Pull elastic into the casing.
Sew the hole closed.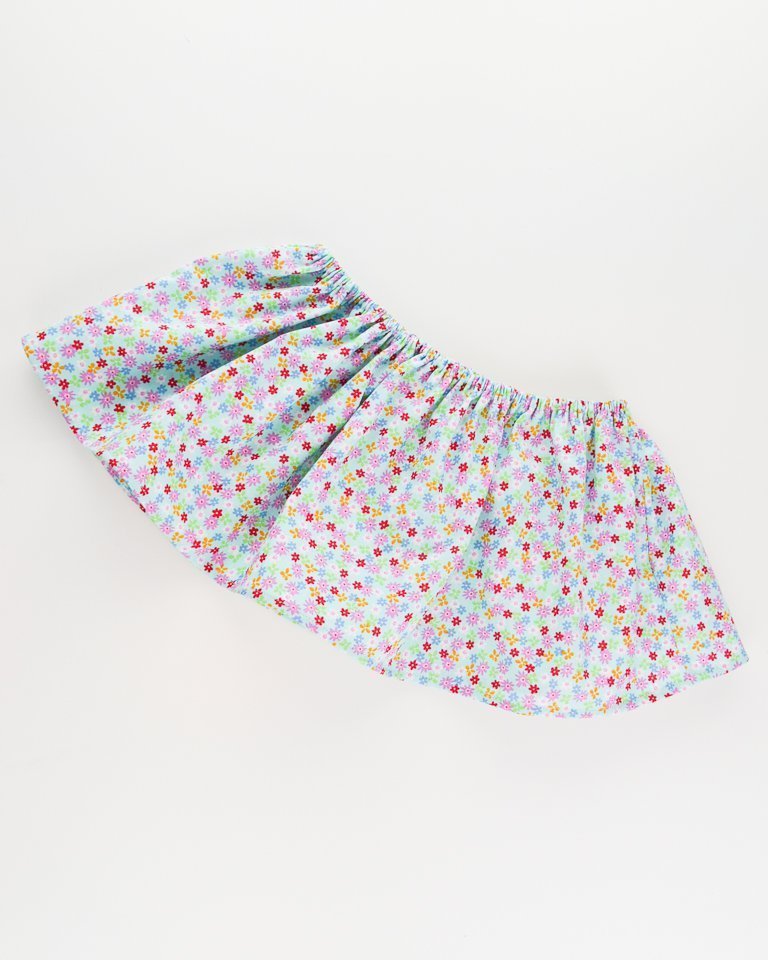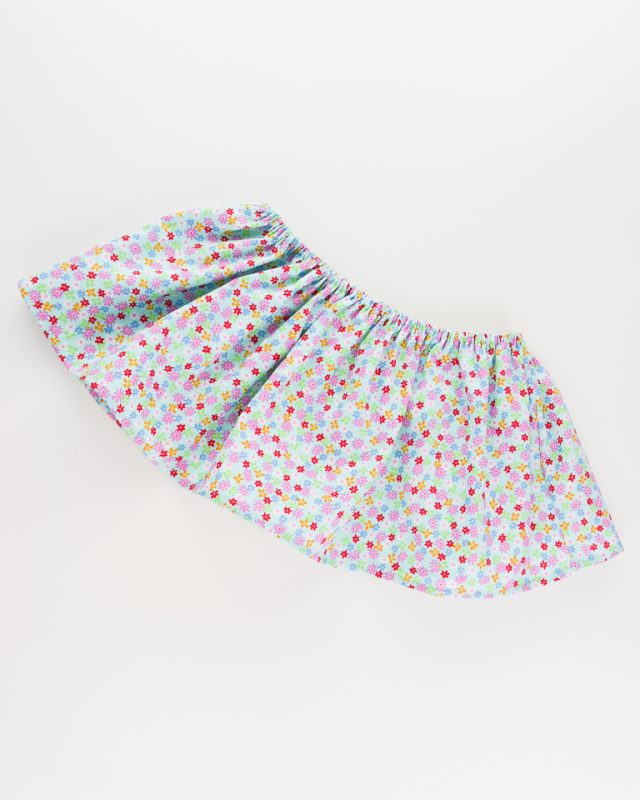 If you make something using this pattern, I'd love to see! Please share it on social media with the hashtag #heatherhandmade and tag me!