How to Make an Infinity Scarf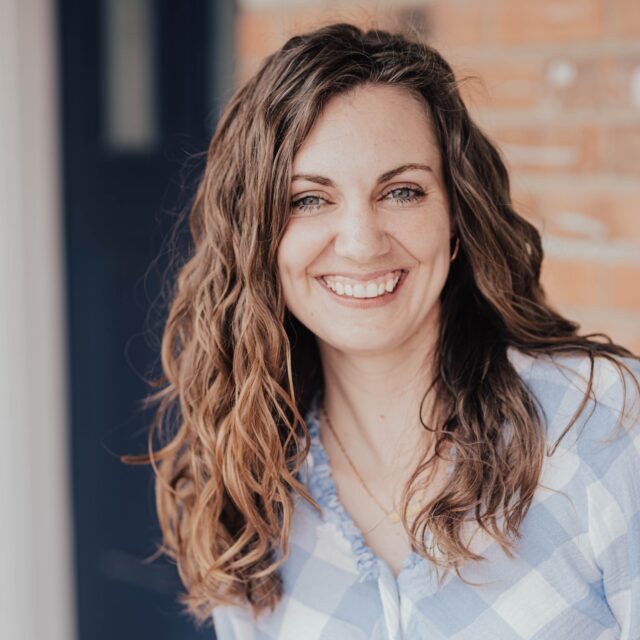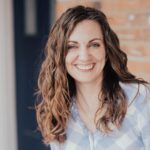 This post may contain affiliate links.
Learn how to make an infinity scarf with knit fabric. This beginner sewing project makes a great accessory and a great handmade gift!
I love wearing a scarf in the winter to keep my neck warm. It's so fun to have colorful and pretty scarves that work with my coats and jackets. Infinity scarves are my favorite to wear since there are no loose ends, and the scarf feels contained.
The great thing about a scarf is that it's one of the easiest things to sew and give away as a gift. You don't need to know anyone's size, but you can make it from their favorite color or print. I love to make an infinity scarf out of knit fabric because it's soft, comfortable, and easy to sew!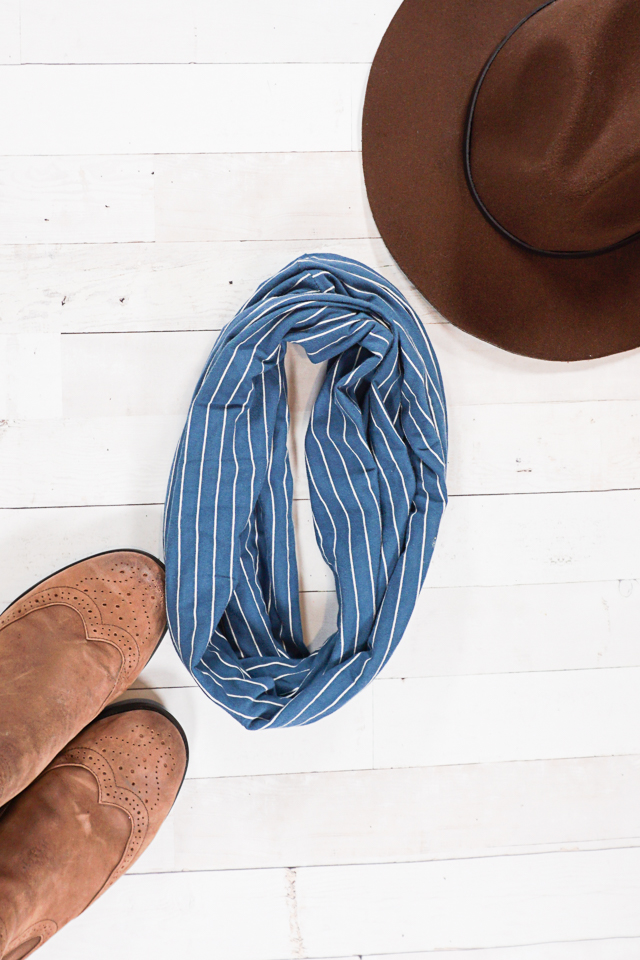 What fabric should I use to make an infinity scarf?
Almost any fabric can be used to make an infinity scarf, but in this tutorial I used cotton spandex jersey fabric. I've also used double brushed poly, and I loved the scarf.
Knit fabric makes for a stretchy, comfortable scarf that has a little more body and shape since knit fabric doesn't squish down small as easily. Woven fabric makes for a non-stretch, draped scarf that can be smaller depending on the fabric weight you use.
Do you love sewing? Here are some fun projects you can make:
How to Make an Infinity Scarf
supplies
2/3 yard of cotton spandex jersey or some other lightweight knit fabric
Start with a piece of cotton spandex jersey that is 24 inches tall and 60 inches wide. Knit fabric comes 60 inches wide so you can't make this any wider. If you want to make the scarf fuller than cut the scarf taller.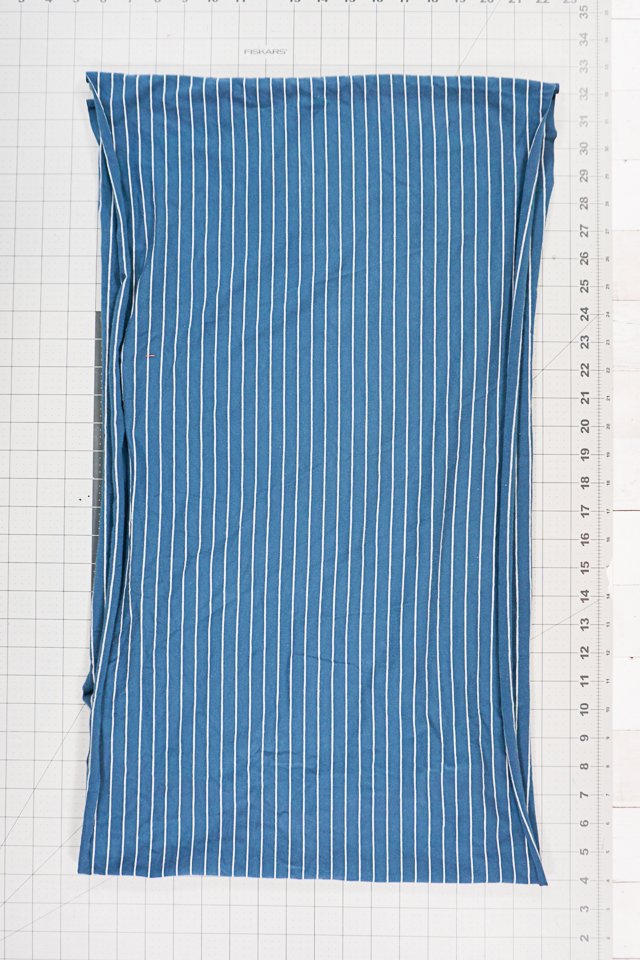 Fold the fabric in half lengthwise with right sides together. Sew the edges together with a zigzag stitch or a serger.
Turn the fabric right side out.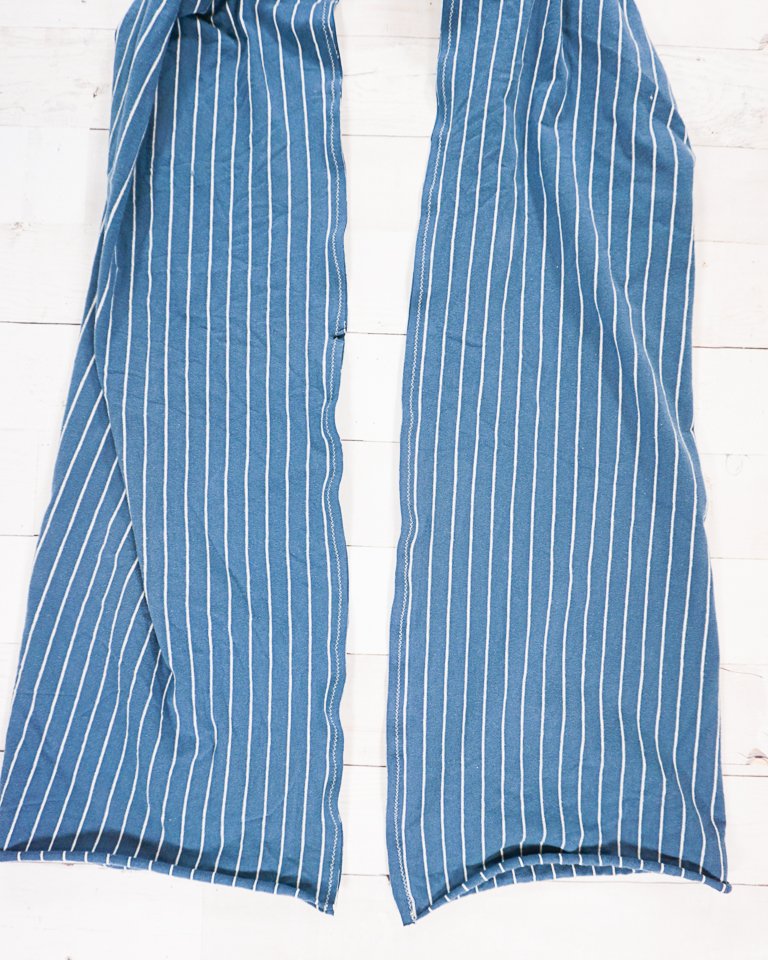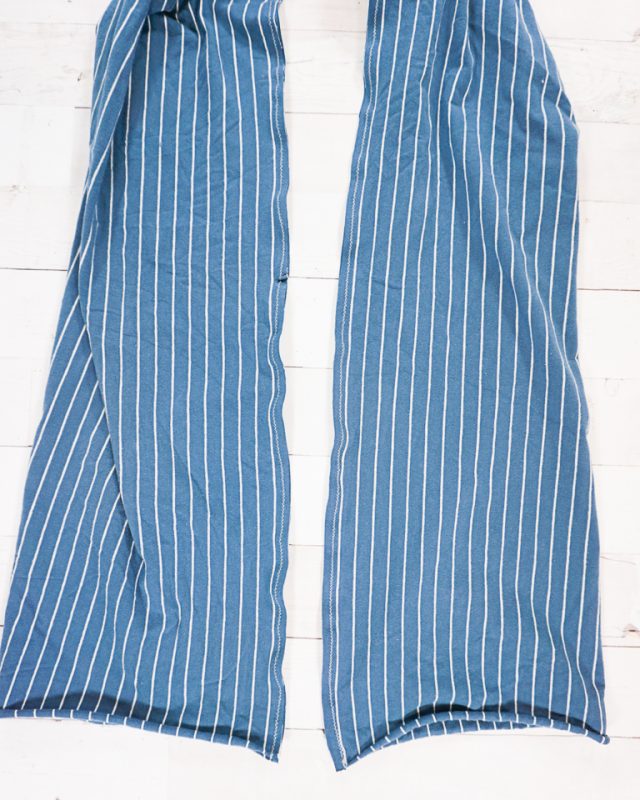 Bring the two short ends of the tube together and line them up.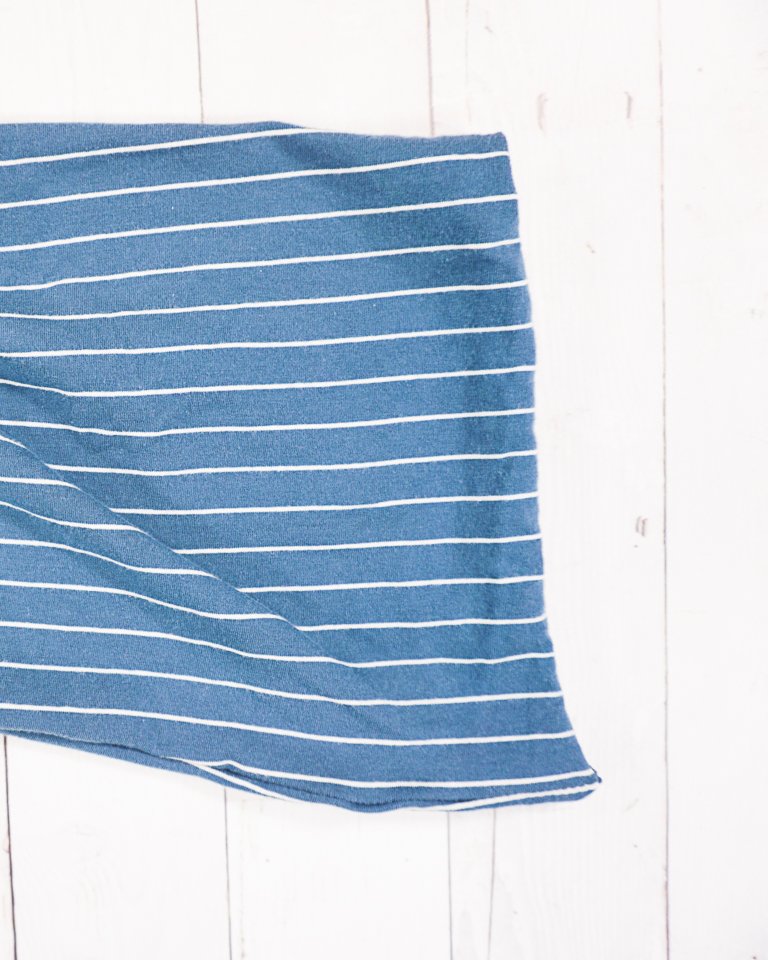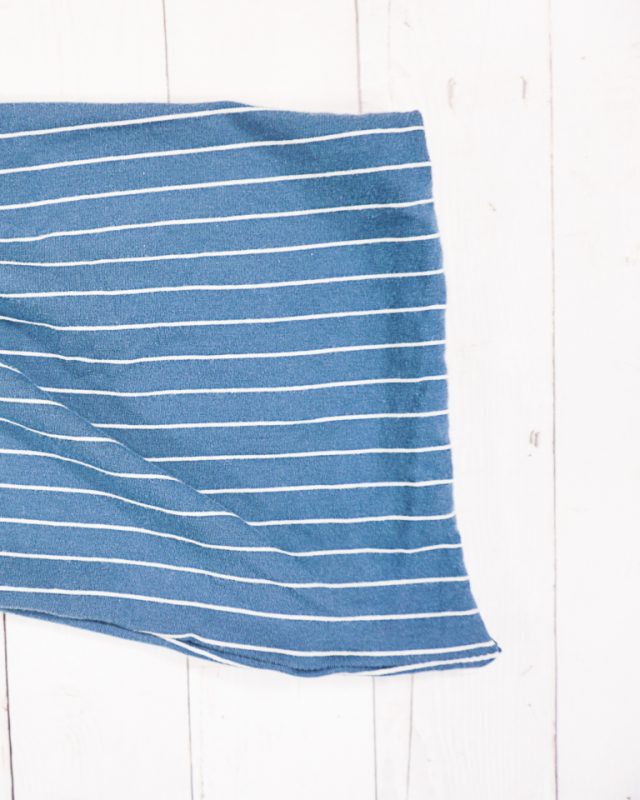 Match up the right sides of the tube. Match up the seam on each side and then around the tube. You won't be able to match up the entire seam because of the ways it's sewn, but you can match up about 3/4 of the seam.
Sew the seam with a zigzag or a serger. You'll be sewing 3/4 of the seam.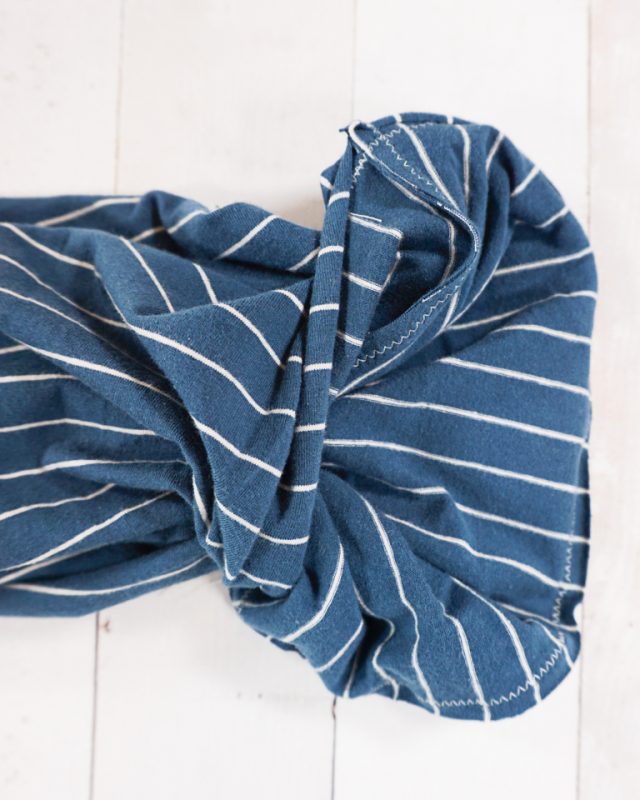 Turn the seam right side out through the hole.
Pinch the hole closed and topstitch the seam closed 1/8 inch from the edge. Make sure you use matching thread.
If you don't like the look of topstitching you can hand sew the hole closed. I find that with so much fabric in the scarf it's hard to see this little bit of topstitching.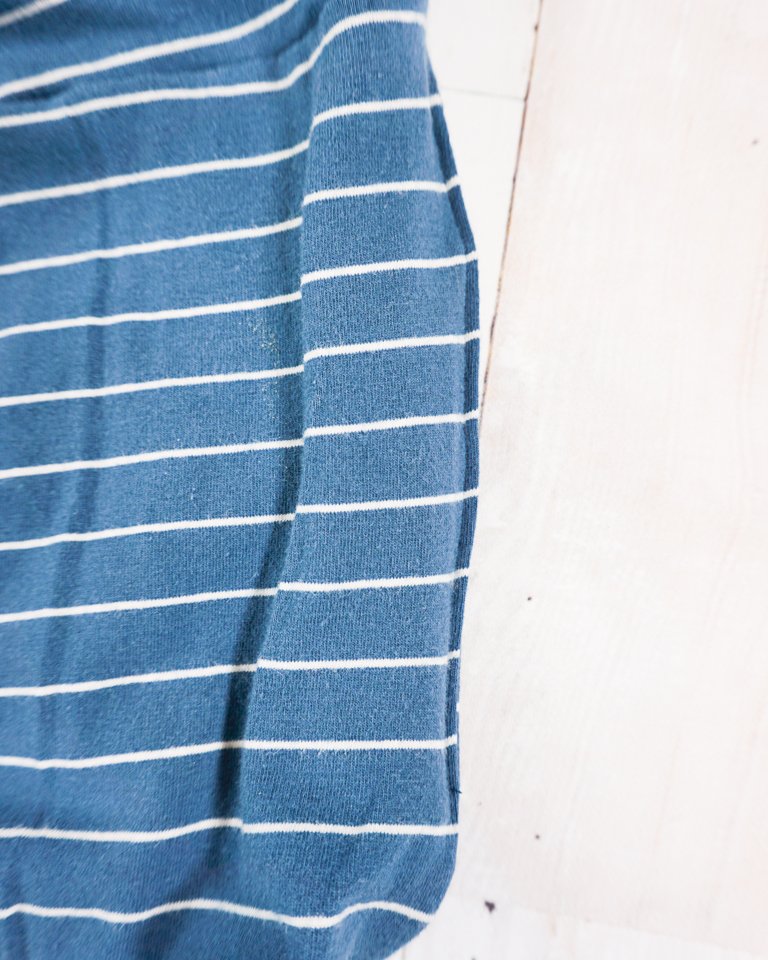 Your scarf is finished, and it's one large tube.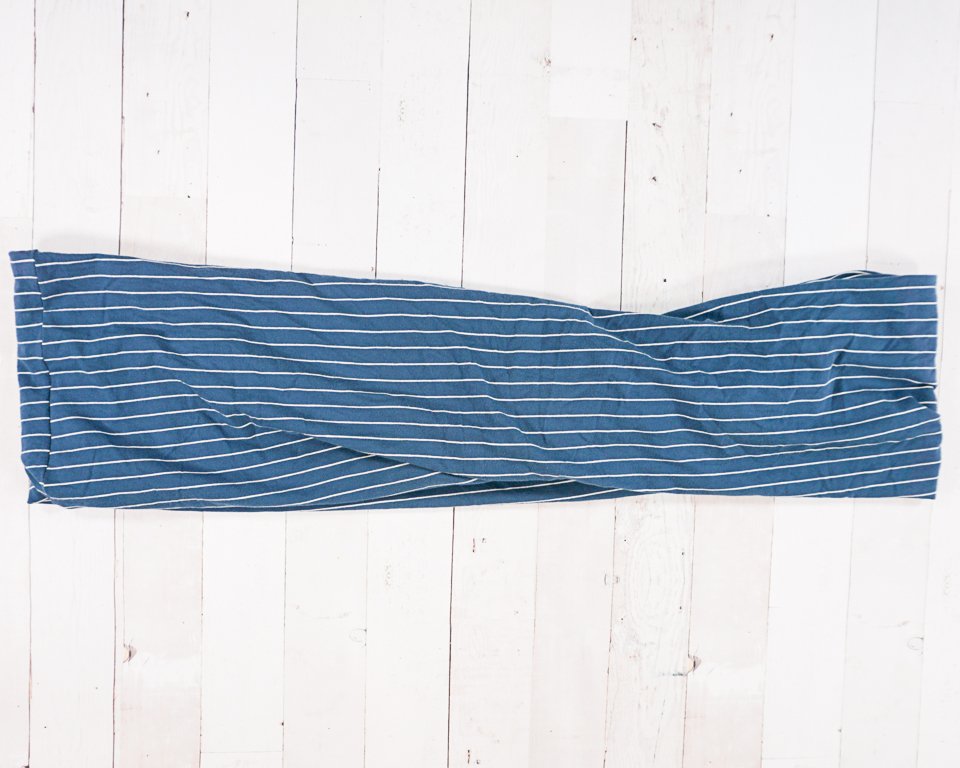 To wear the infinity scarf put the scarf around your neck, cross the loop in the front, and bring it over your neck again.
If you make something using this sewing project, I'd love to see! Please share it on social media with the hashtag #heatherhandmade and tag me!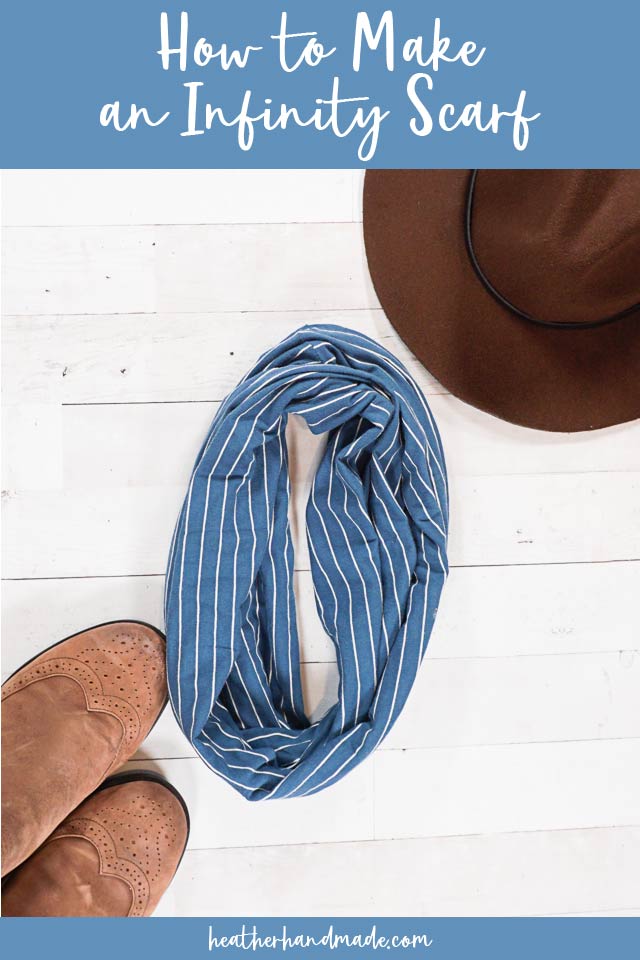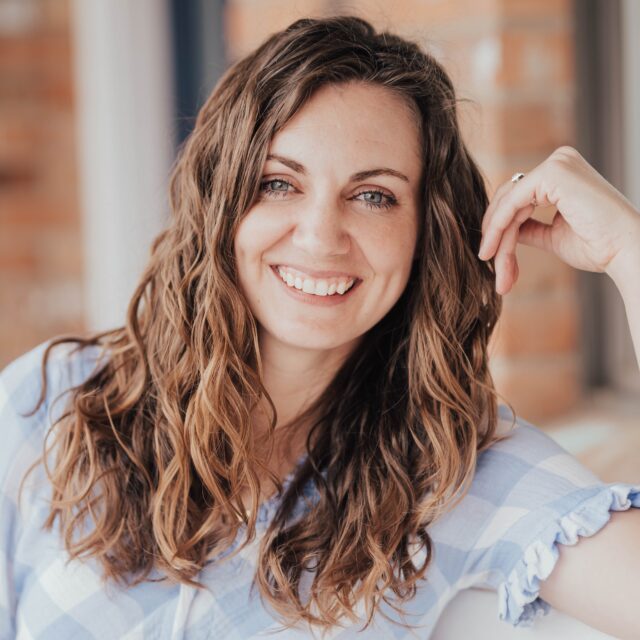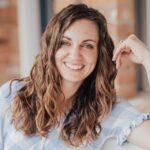 I believe small sewing moments can create great joy. Find your own "right" way to sew. -Heather