31 Sewing Gifts with Knit Fabric
This post may contain affiliate links
Make one of these sewing gifts with knit fabric for something comfy and cozy! All of these gifts are quick and easy sewing projects!
I will always love working with knit fabric since I started with it and didn't know what I was doing. It just felt easier than working with woven fabric. I really loved not finished the edges and that fitting clothing was pretty simple.
Sewing gifts with knit fabric is so quick and easy, and most of these gifts work for lots of different people! Some of these projects are small, and some of these projects are big. Some of these projects would be easier with a serger, but most of these projects can be made with just a sewing machine!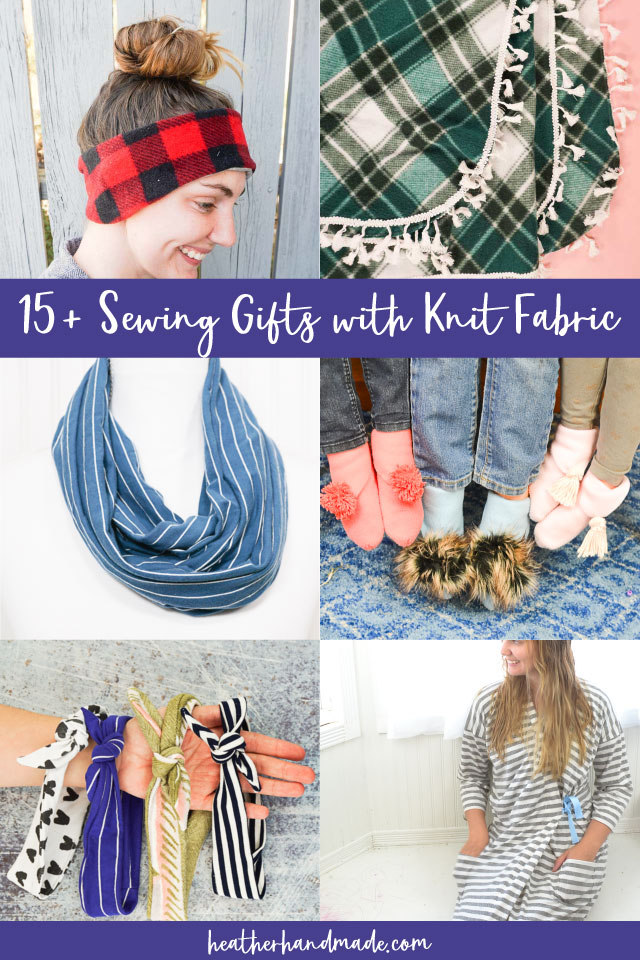 Do you love to sew? Try one of these sewing projects:
Why make handmade gifts?
There's so much thought and time put into handmade gifts that show how much someone cares. Handmade gifts show lots of love and care. And it's not always true, but if you are intentional then handmade gifts can help you save money.
Sewing Gifts with Knit Fabric
If you make something using this sewing project, I'd love to see! Please share it on social media with the hashtag #heatherhandmade and tag me!