How to Make Sweater Mittens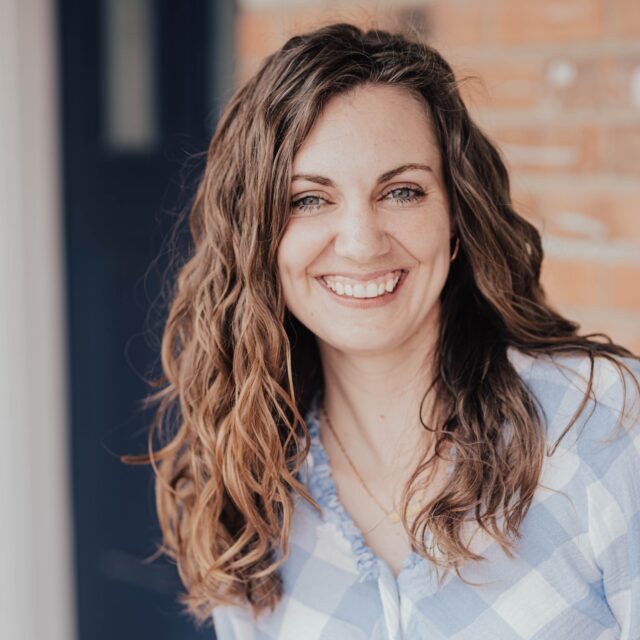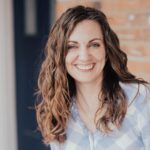 This post may contain affiliate links.
Learn how to upcycle and make sweater mittens from an old sweater. This is a great way to refashion a sweater and make a warm, useful gift!
When it gets cold, we are always scrambling for gloves and mittens. We have a lot and I have made several, but we seem to misplace them easily.
Making a sweater from mittens is fast and easy to sew, and they make a great gift. I love having lots of these upcycled sweater mittens on hand for me and my children.
The great part about this upcycle project is that it only uses a small part of the sweater. It leaves the rest of the sweater to be upcycled into a hat and a scarf. You could make a whole matching set from one sweater.
Wouldn't that be a fun gift? Especially if the sweater was a special one from a loved one. It's like holding hands and getting a warm hug every time you wear it.
What is a sweater?
A sweater is an item of clothing with long sleeves that is made from wool, cotton, or synthetic fibers. It's knitted or crocheted yarns or threads.
I've done this sewing technique on a sweater with yarns that were tightly knitted, and it worked well. I've done this on a cardigan, and it worked well. I've also done this on a sweater with yarns that were loosely knitted, and it worked well.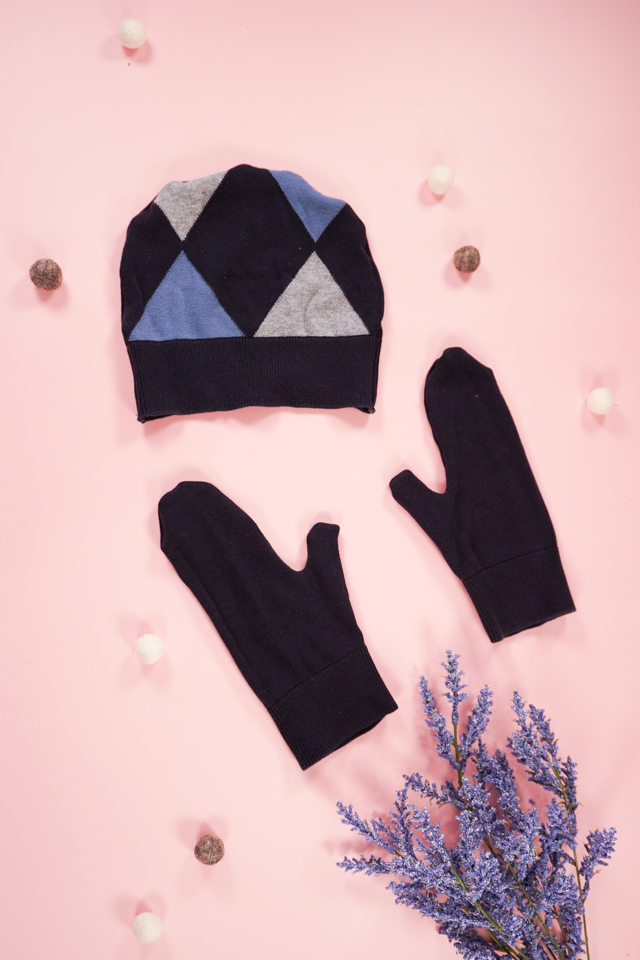 Do you love to sew and upcycle? Try one of these fun projects: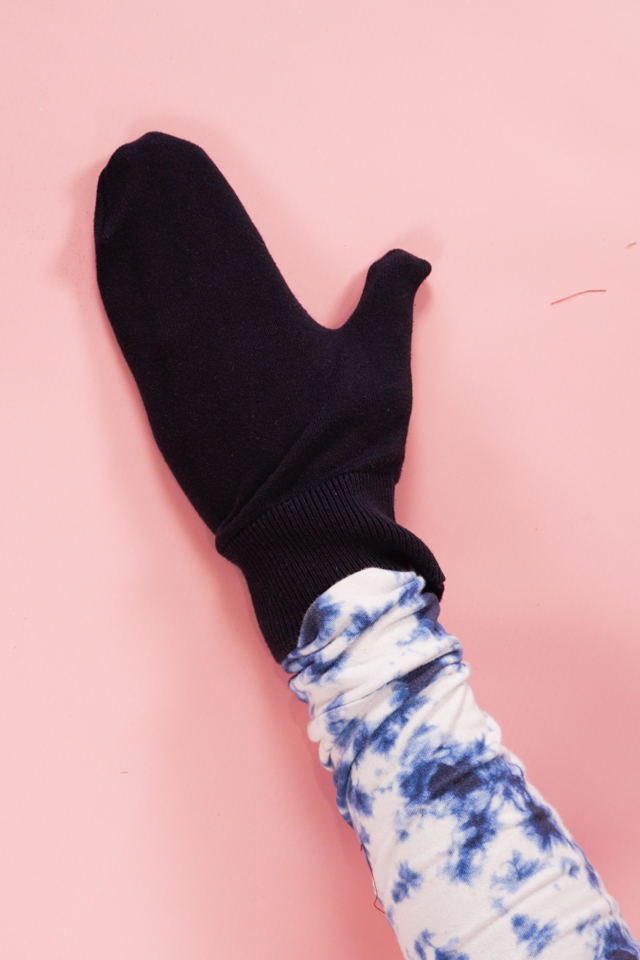 How to Make Sweater Mittens
Supplies
Start with a sweater that can be cut up. You can choose a solid print, or a bright design. Try to avoid sweaters that have really loose weaves or open holes since they are hard to sew and not very warm.
For this project you will only be using the sleeves.
Place your hand on the sleeve. The cuff of the sweater will match up with the smallest part of your wrist. You want the cuff to be tight around your arm to keep the mitten on your hand.
Your fingers will be against one fold and your thumb will be against the other fold. Draw a mitten shape onto the sweater. Draw in 1/2 inch seam allowance. Do the same on the other sleeve.
Cut out the mitten shape from both sleeves. I am utilizing the fold on both sides so that I won't have to sew a seam there.
My sleeve was the right size to fit my hand comfortably without being to big or too little. If it's too small for your hand I recommend getting a different sweater sleeve. If it's too big you might need to add a seam on one side of the mitten to bring it in.
Turn the mittens right side out. Line up the points and folds and pin in place.
Sew the 1/4 inch seam with either a serger or a zigzag stitch. A serger is easier and finishes the edges, but a zigzag stitch on a sewing machine will also work well. My seam went from one fold and around to the other fold.
Trim your threads and tack the seam ends to prevent them from coming undone.
Turn the mitten right side and and check it on your hand. Mine fit perfectly! If it needs to be taken in then turn it right side in and sew it a little to fix it. If the cuff isn't tight enough you can also sew that in tighter.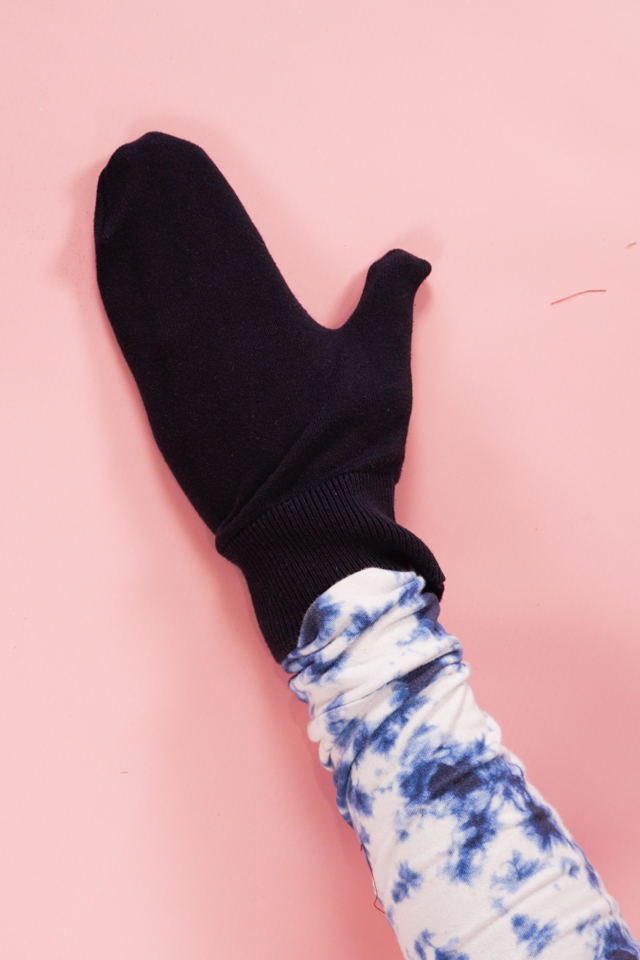 Your hands will now be warm all winter! I love having lightweight mittens or gloves like this in every single coat and purse so that I'm never without a pair!
If you make something using this sewing project, I'd love to see! Please share it on social media with the hashtag #heatherhandmade and tag me!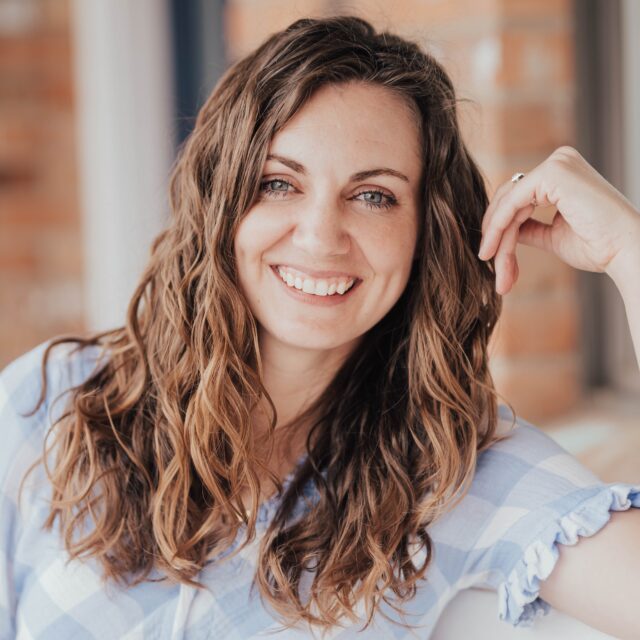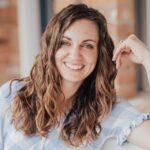 I believe small sewing moments can create great joy. Find your own "right" way to sew. -Heather