DIY Turban Headband to Sew
Learn how to sew a DIY turban headband with knit fabric! This beginner sewing projects is fast and easy, and it's perfect for gifts!
Quick and easy sewing projects are perfect when you are short on time but still want the satisfaction of finishing. With only a little effort and time, you can make something new and satisfy that creative need!
I love these headbands because they are soft, cute, keep hair out of my face, and they make great gifts! I used some scraps that I had in my stash, but you could also cut up a t-shirt!
I used double brushed poly fabric to make this headband in a beautiful floral. Cotton spandex jersey would also be a great fabric to use. You want a knit fabric that is stretchy with great recovery, but you don't want it to be thick and heavy.
Do you love to sew? Try some of these sewing projects: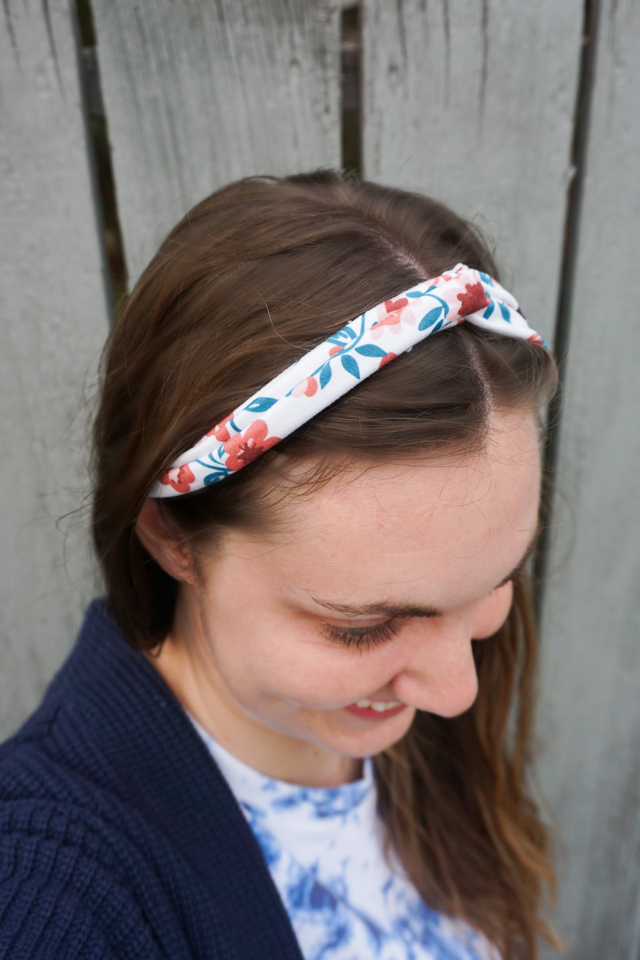 Sew a DIY Turban Headband
Supplies
Cut out two rectangles that are 20 inches wide and 3 inches tall.
Fold and pin the long edges of the rectangles right sides together.
Sew with a zigzag or serge the long sides together.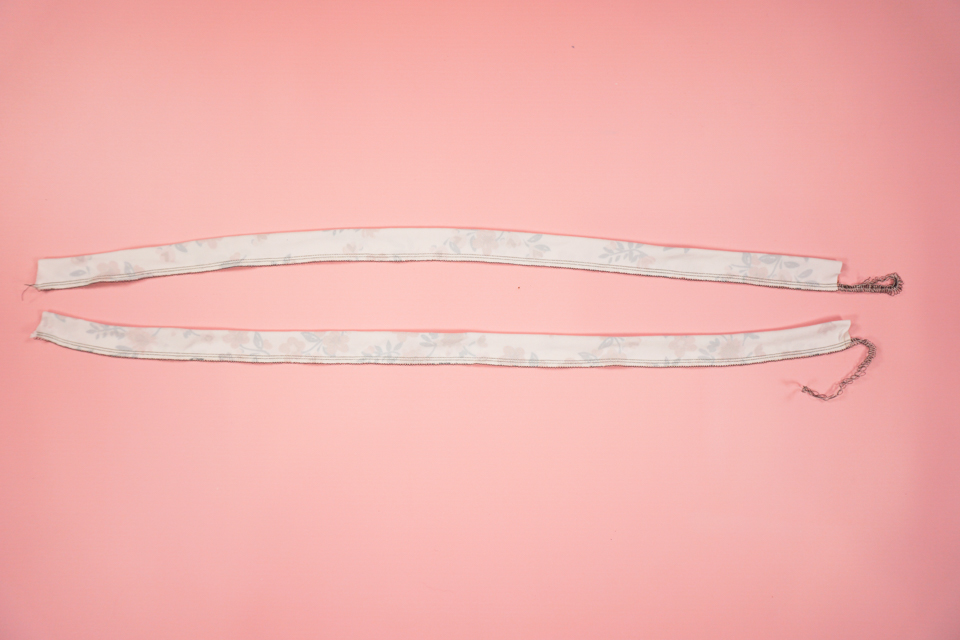 Attach a safety pin to the seam allowance at one end of the tube.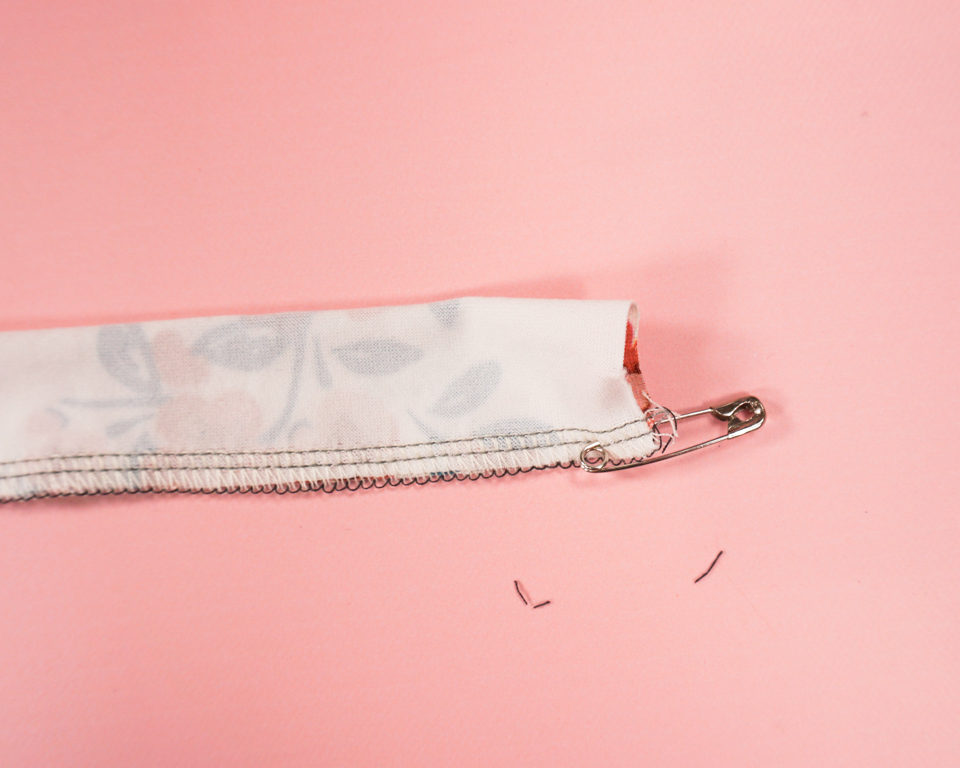 Turn both tubes right side out with the safety pin.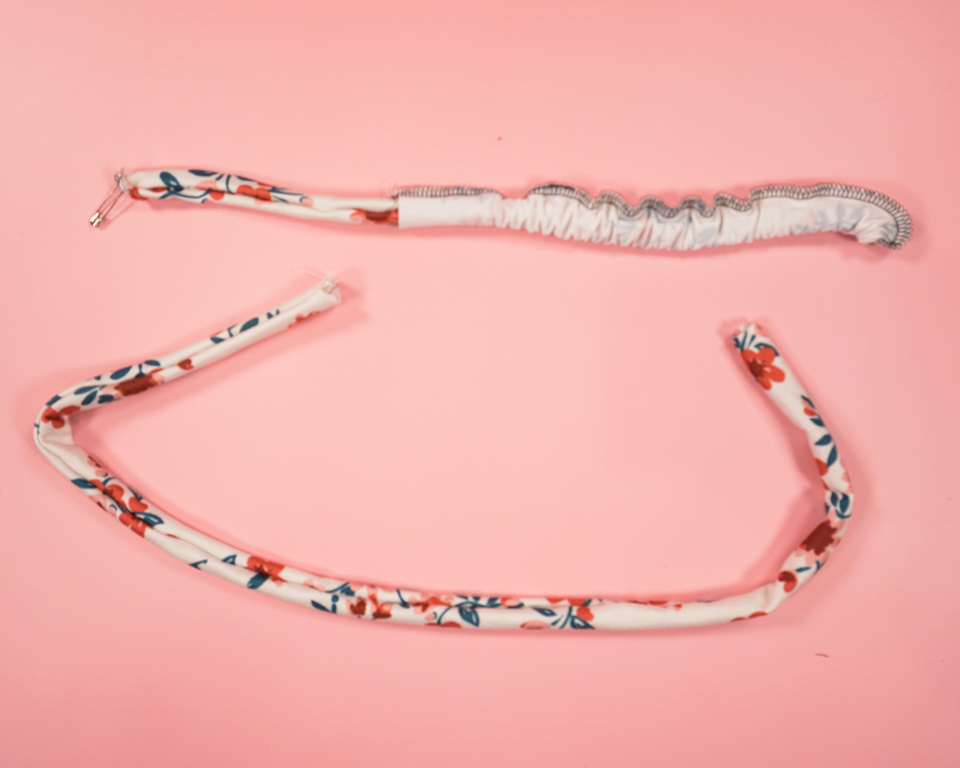 Take the two pieces and lay them out in two opposing curves.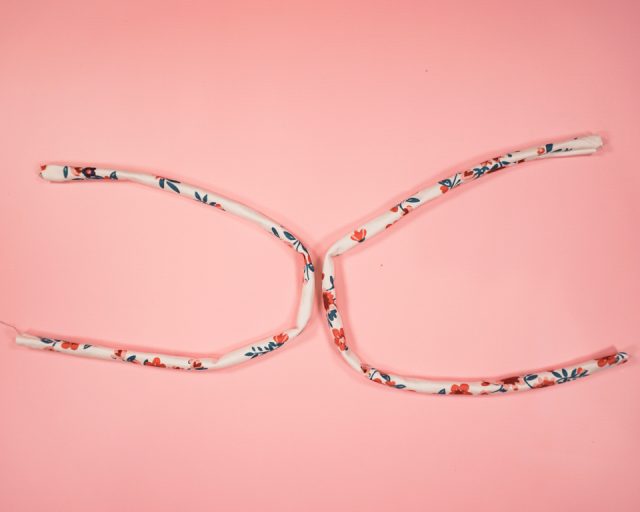 Straighten one tube overlapping the other tube.
Take the straight tube and hook it around the curve of the other tube. Essentially you are crossing the two curves over each other in the middle.
Pull the four ends to tighten the crossed loop in the middle.
One each side bring the two ends together on top of each other matching the short ends.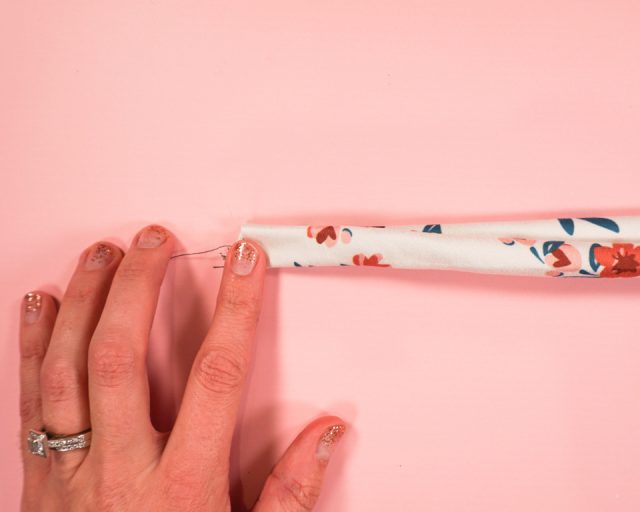 Bring all four ends together and match up the four short ends. Pin the layers together.
Sew with a zigzag stitch at 3/8 inch. Trim the excess fabric.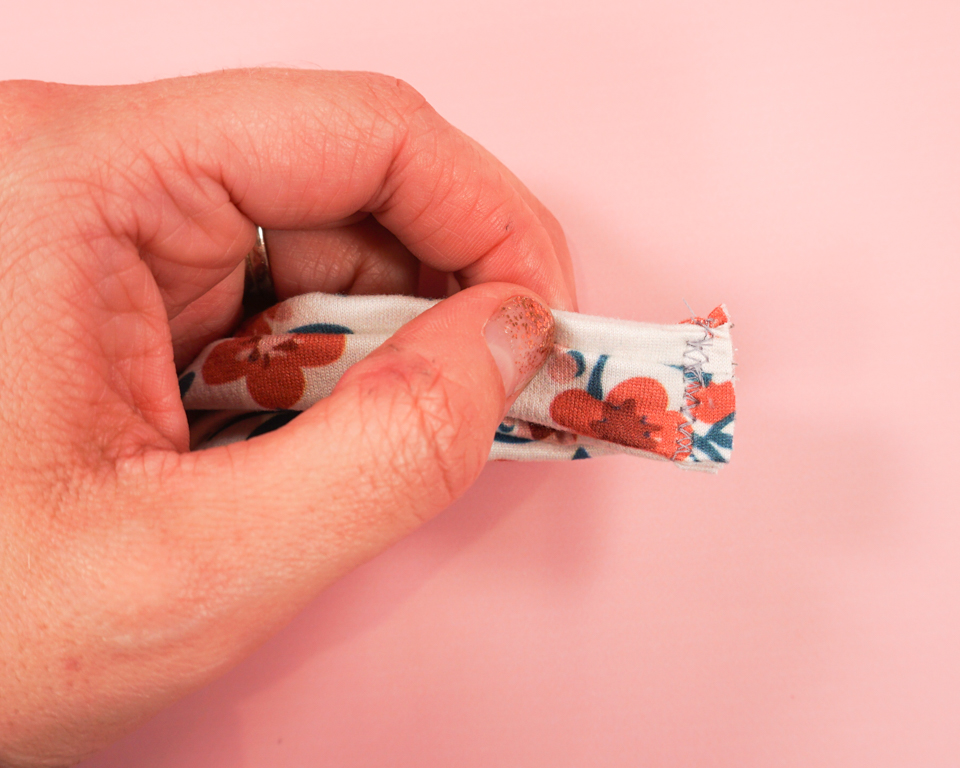 Turn right side out and pull into a loop.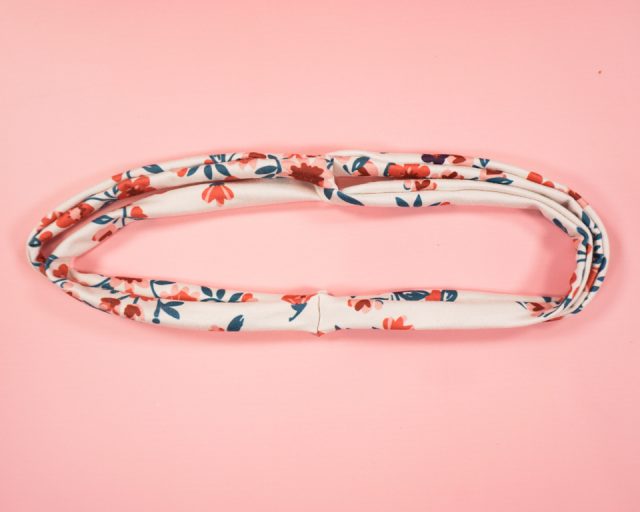 Now make one for you, a few for your friends, and maybe one for your neighbor!
If you make something using this tutorial, I'd love to see! Please share it on social media with the hashtag #heatherhandmade and tag me!