How to Sew a Cowl Scarf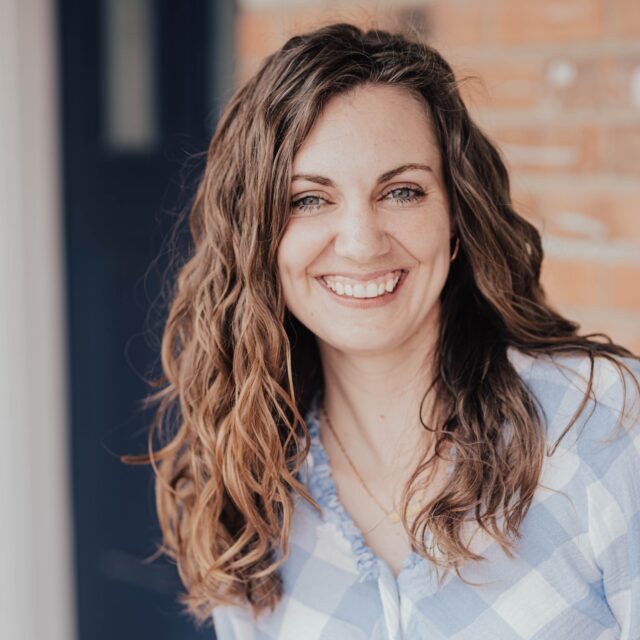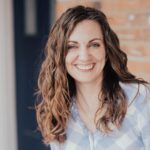 This post may contain affiliate links.
Learn how to sew a cowl scarf with fleece fabric. Keep your neck warm with this beginner sewing project perfect for gifts!
Do you want a quick project that make great gifts? This cowl made from fleece fabric is warm, cozy, and easy to sew. You even can get several cowls out of one yard of fleece fabric.
Make it extra warm with double layers of fleece, or make it extra fun with fleece and a lightweight knit fabric. I give you the measurements for children, teens, and adults so you can make cowls for the whole family!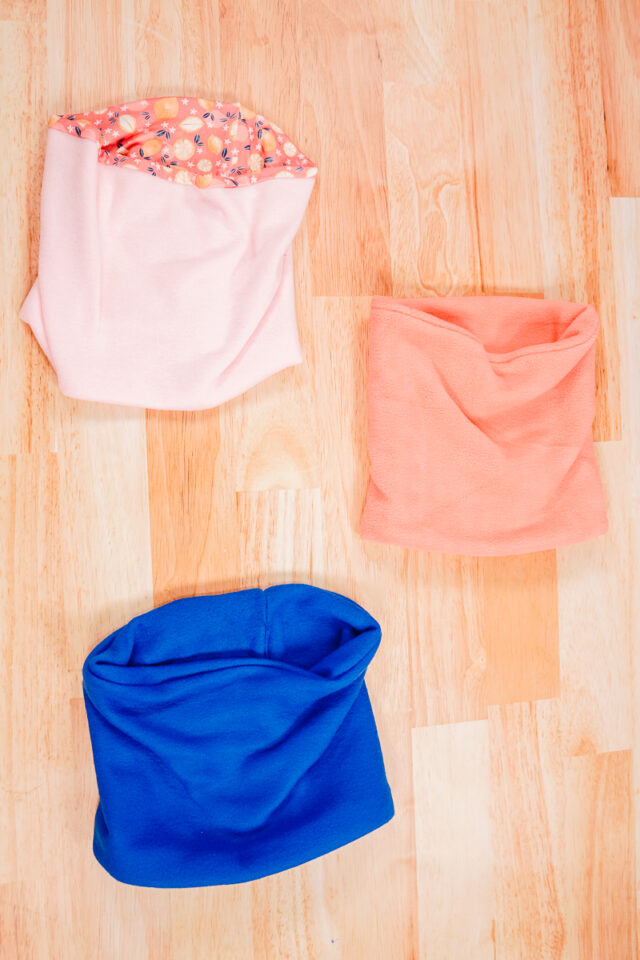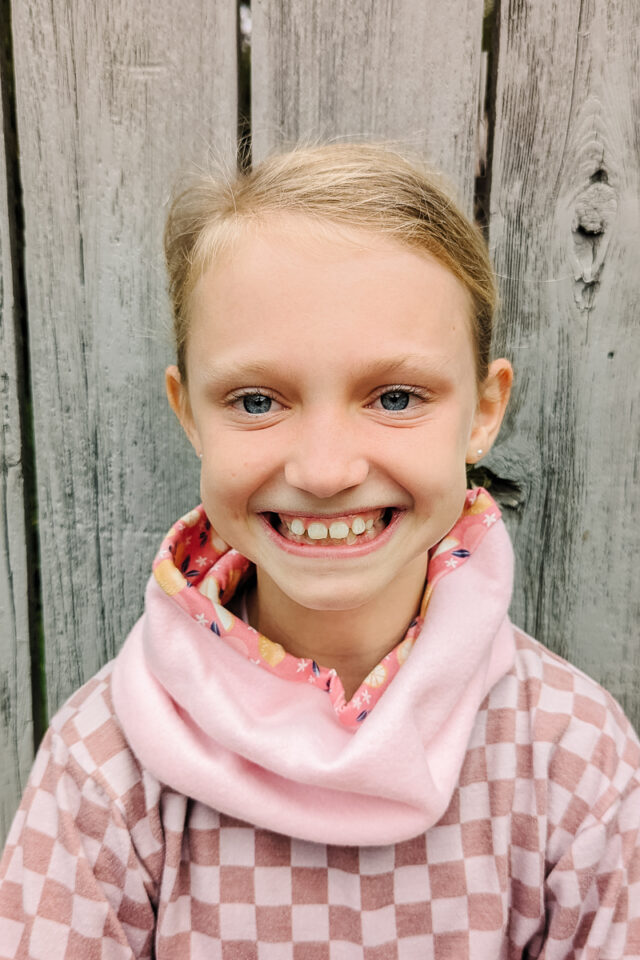 What fabric should I use for a cowl?
To make the cowl extra warm and durable the best fabric to use is fleece fabric. Polar fleece, not to be confused with sweatshirt fleece, is warm, cozy, easy to sew, and washable. Polar fleece is a great beginner knit fabric to sew with, and it comes it so many colors and prints.
Can I use two different fabrics?
The warmest cowl and the easiest cowl to sew will be two layers of polar fleece fabric.
If you want to use two different fabrics for a fun and unique look, then you can use polar fleece and either double brushed poly or cotton spandex jersey. This cowl will be slightly harder to sew since you are working with a stretchier knit fabric, and slightly less warm since it's a thin and thick layer of fabric.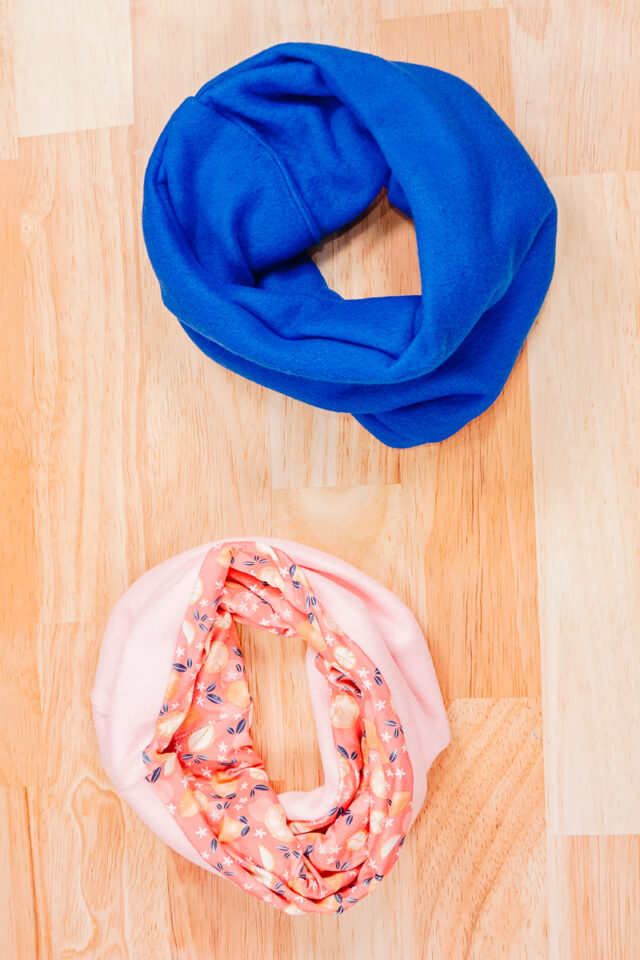 More sewing projects:
How to Sew a Cowl
Supplies
1/3 yard of polar fleece fabric for each cowl

If you are using polar fleece and another fabric you will still need 1/3 yard of each fabric, but you'll have extra width leftover

Sewing tools
Sewing machine
Instructions
You will cut two rectangles for each cowl you make. Make sure that the widest part of the rectangle is cut with the stretch of the fabric.
If you are using two layers of fleece then cut the two rectangles the same. If you are using two different fabrics cut one rectangle from each fabric.
For adults: cut two rectangles that are 24 inches wide and 10 inches tall
For older children and teens: cut two rectangles that are 22 inches wide and 9.5 inches tall
For younger children: cut two rectangles that are 20 inches wide and 9 inches tall
Place the rectangle pieces right sides together. Pin both long edges together.
Sew each side with a zigzag stitch and a 3/8 inch seam allowance.
*If you are sewing two different knits together, then place the lighter knit down (facing the sewing machine feed dogs) so that the feed dogs can keep the stretchy knit going through at the same speed as the polar fleece on top.*
Turn the tube right side out.
Match up the short ends with right sides together. Match up the top and bottom seam. Pin as much as the edge together as you can.
You won't be able to sew the entire edge together but you can get about 75% pinned and sewn together.
Sew the edges together with a zigzag stitch and a 3/8 inch seam allowance.
Pull the seam inside the scarf. You are left with a small hole.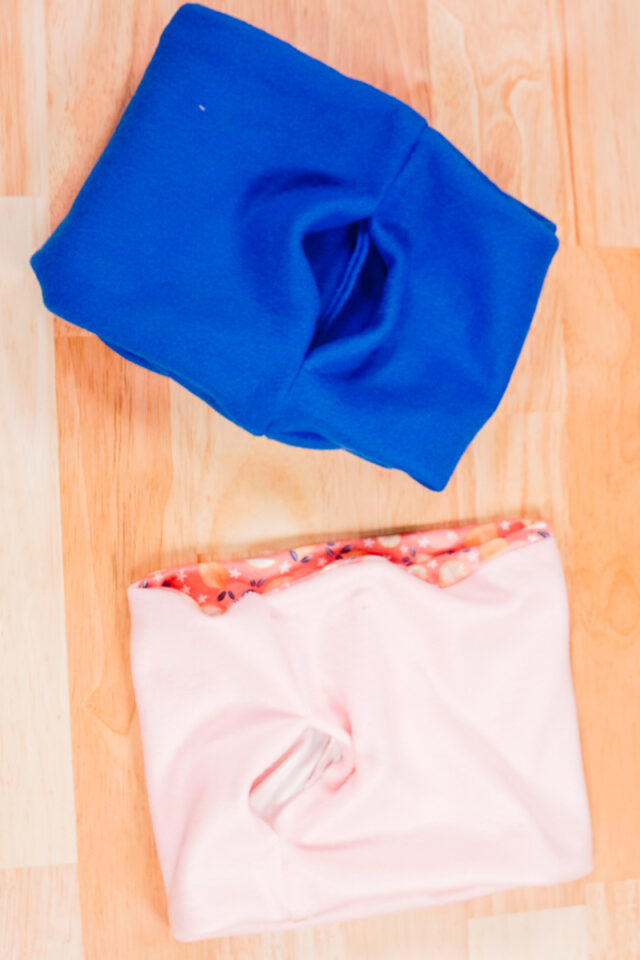 Pinch the seam together with the seam allowance inside the scarf. Sew along the pinched seam 1/8 inch from the edge to close the hole.
You finished!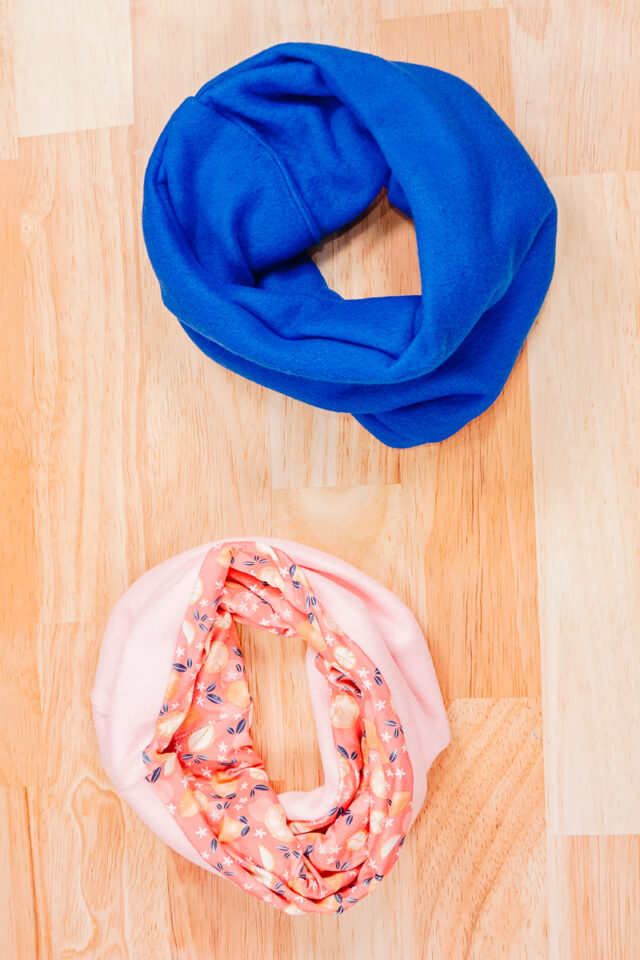 If you make something using this sewing project, I'd love to see! Please share it on social media with the hashtag #heatherhandmade and tag me!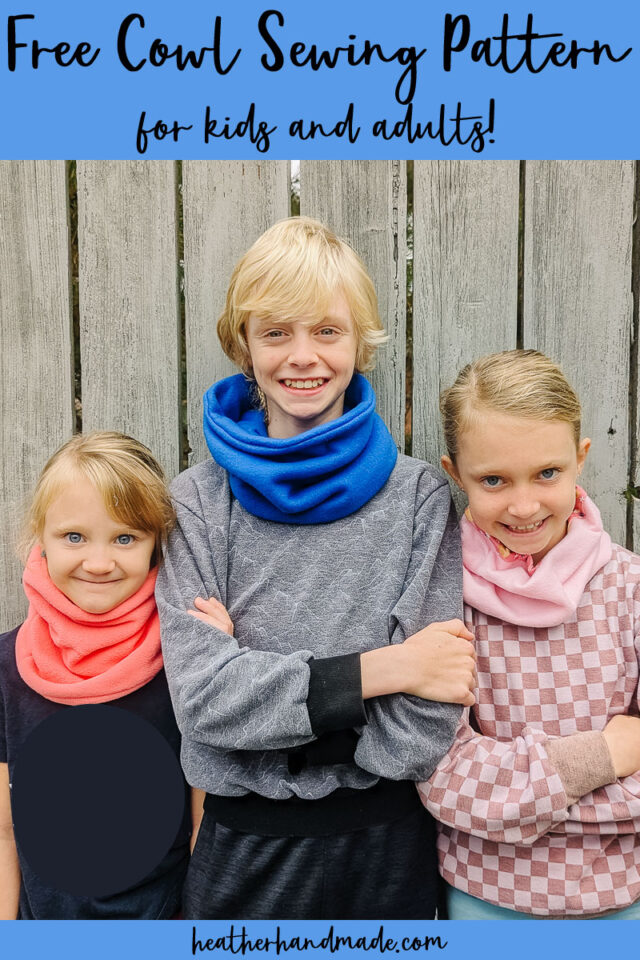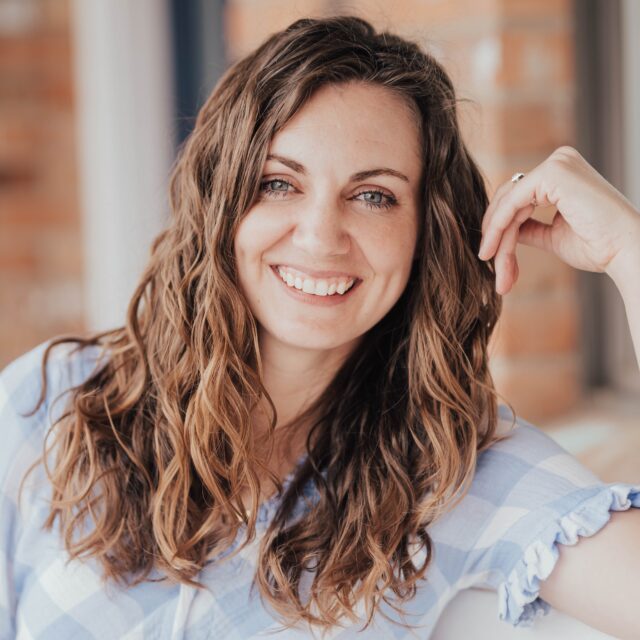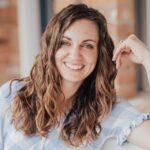 I believe small sewing moments can create great joy. Find your own "right" way to sew. -Heather