How to Sew Knit Fabric with a Sewing Machine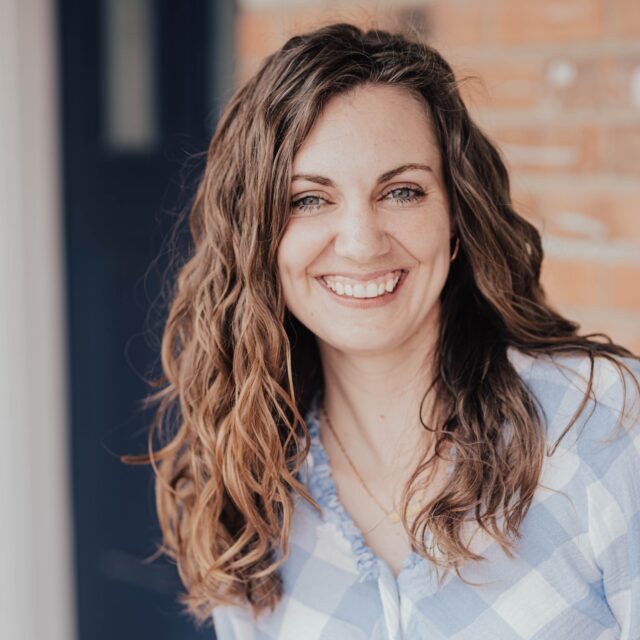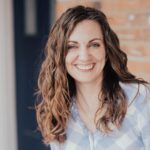 This post may contain affiliate links.
Learn how to sew knit fabric with a sewing machine. You don't have to be afraid, and these sewing tips make it easy and fun!
When I first learned how to work with knit fabric in a college there was hardly any information about knit fabric and it was a little outdated. I still fell in love with knit fabric even though I didn't really know what I was doing.
I started practicing sewing knit fabric with only a sewing machine because that was all I had at the time. Eventually I got a really cheap serger, but I still had to sew all my knit seams with a sewing machine first which meant I was still using the same skills.
I want to share everything I learned with you to sewing knit fabric with a sewing machine to make your sewing projects successful and stop being afraid!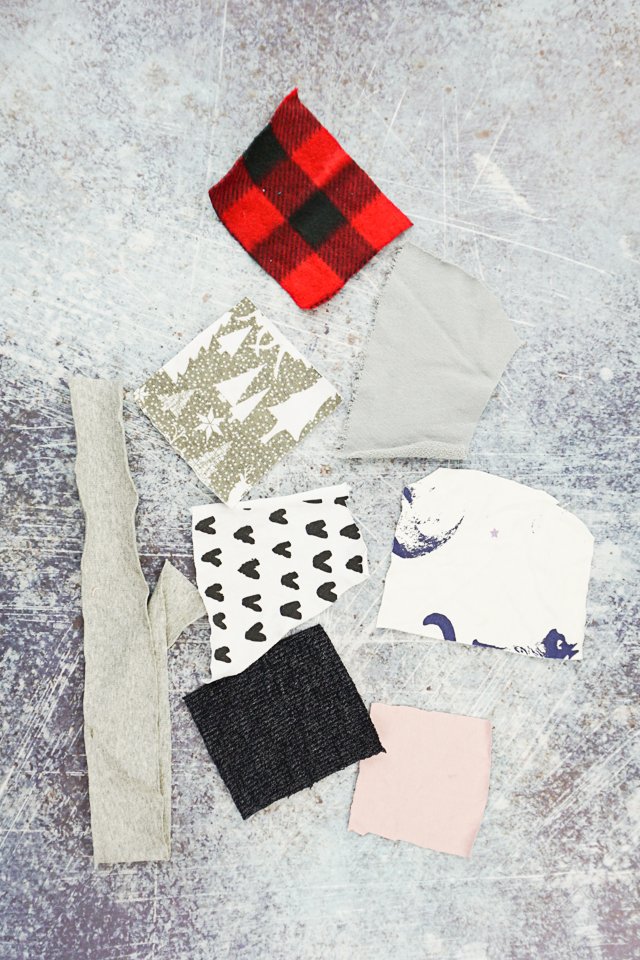 Do you want to learn more about working with knit fabric? I have these other tutorials that might help you:
How to Sew Knit Fabric with a Sewing Machine
Learn about different knits
There are all different kinds of knit fabric, and they can all be used in different ways.
Stable Knit Fabric (usually heavier weight)
These are the easiest knit fabrics to sew with your sewing machine. The grainline does not stretch, but the crossgrain does stretch. Fabrics like sweatshirting, some French Terry, polar fleece, scuba knit, and ponte de roma.
Medium Weight Knits
These are the next easiest knit fabrics to sew with your sewing machine. Both the grainline and the crossgrain stretches, but not too much. Fabrics like cotton spandex, double brushed poly, single brushed poly, and Liverpool.
Lightweight Knits
These are the hardest knit fabrics with your sewing machine. Both the grainline and the crossgrain stretches a lot and has a hard time returning back to it's original state. Fabrics like rayon spandex jersey, bamboo rayon spandex, ITY knit, and stretch lace.
Also, preshrink your knit fabric. It's so important to wash your fabric that way it will be treated once it's a garment to get any shrinkage out. Once I didn't do this; and my t-shirt shrunk after I made them, and I couldn't wear them.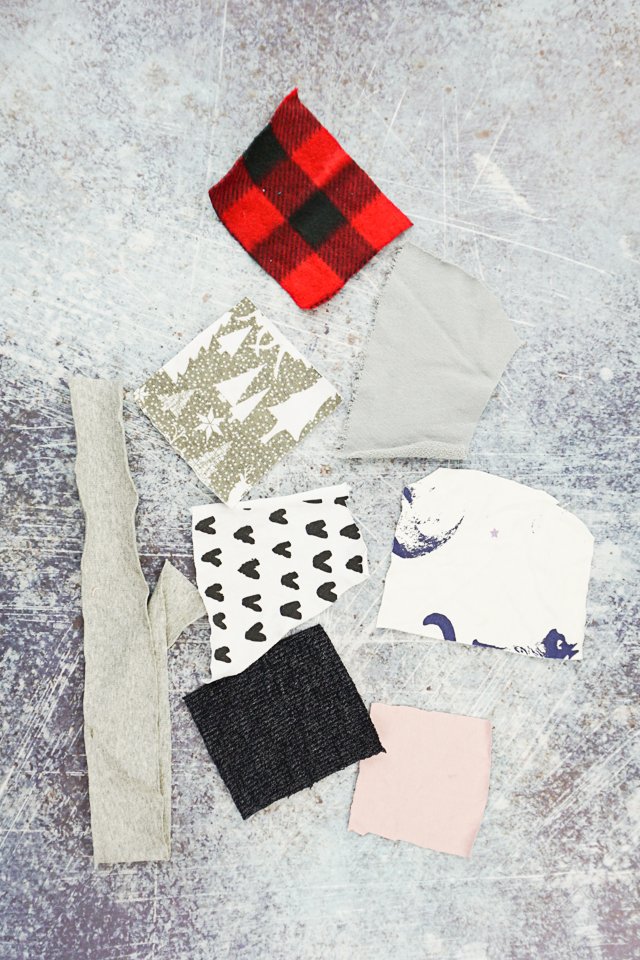 stretch percentage
Whenever you start working with a new fabric you need to check the stretch percentage. Cut a piece of fabric 4 inches wide, and then stretch it to see how many inches it can stretch. If it stretch 1 inch = 25%, 2 inches = 50%, 3 inches = 75%, and 4 inches = 100%.
The pattern should tell you what stretch percentage is needed to make it. Follow the recommendation for success.
Once you pull the knit fabric and stretch it, see if the fabric returns back to its original shape. Does it look stretched out or did it bounce back? A fabric that can return well is much easier to work with than knit fabric that is easily stretched out.
sewing machine needles
Use the correct sewing machine needle when sewing knit fabric. For most knit fabric I use jersey needles. The tip is rounder than other needles so that the needle doesn't rip holes in the fabric.
If you get a lot of skipped stitches with a jersey needle, then try using a stretch needle. Stretch needles are for elastic, swim fabric, and really stretchy fabric.
They have a round tip like jersey needles, but they have a deeper shank in the back. The deeper shank helps the bobbin thread be caught.
Thread
All-purpose thread is my go to when sewing knit fabric. It works with almost all knit fabrics, comes in lots of colors, and it's easy to find.
When I'm sewing leggings or swimsuits, I like to use Eloflex thread. It's a regular thread that stretches just a little bit. I still use a stretch stitch, but the Eloflex never pops.
If you are using 100% cotton knit fabric, then I recommend using cotton thread. Whenever I use all-purpose thread with 100% cotton knit fabric the thread is too strong and pulls holes in my seams.
Stretch thread
There are some new thread types that stretch, but they can be used and treated like regular thread. Use the thread in the top and bottom threads and sew a straight line. The seam will have stretch to go with the knit fabric.
I have not tried it on all knit fabrics and seams, but I did write a review of each thread so that you can learn more. I tried the Eloflex thread and the Seraflex thread.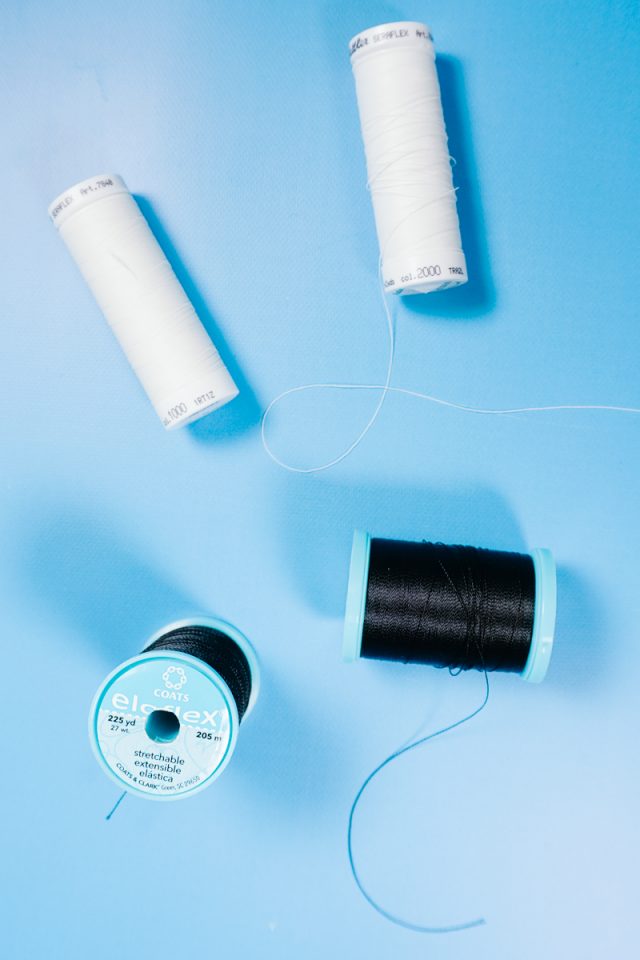 pins and clips
Pins and clips both work well when sewing knit fabric on your sewing machine. It's more of a personal preference.
use a stretch stitch
To make sure your seams can stretch with your fabric, you need to use a stretch stitch. Each machine has different stretch stitches so I recommend reading your manual to see what's available. Some more common stretch stitches are:
Zigzag Stitch
The most basic, readily available, and fastest stretch stitch. It can be easily customized to your sewing project.
Lightning Stitch
A common stretch stitch that stitches like a thin lightning which means it can still be stretched. It looks the most like a straight stitch from the outside.
Hourglass Stitch
I actually don't know what the name of this stitch is but it's like straight stitches on both sides with an "X" in the middle. It can cause the fabric to tunnel, but it stretches well and looks like a straight stitche from the outside.
Seam allowance and finishing the edge
Most likely you will be using a zigzag since it's on every domestic home sewing machine. Sew with a 3/8 inch seam allowance.
If the pattern has a large seam allowance sew there and then trim to 3/8 inch seam allowance. Then sew a zigzag stitch right along the edge of the fabric.
Knit fabric does not fray and usually doesn't run, but the zigzag stitch along the edge creates a really clean look on the inside of the garment. You can still learn how to finish knit fabric edges.
walking foot
If you are using a lightweight knit fabric or your fabric seams be stretched out easily when sewn, a walking foot can really help. The walking foot will feed the top and the bottom of the fabric at the same time which prevents stretching while you're sewing.
foot pressure
If you are able with your sewing machine, lessening the sewing machine foot pressure can help prevent the fabric from stretch out. This really depends on your sewing machine and what it can do. Look in your manual for any information about the sewing machine foot pressure and if it can be lightened.
test first
Every single knit fabric will behave differently. Even the same type of knit fabric in different colors can behave differently.
When you start working with a new knit fabric test your different stretch stitches, your sewing machine needles, and threads to find the one that works best for your fabric.
tissue paper or starch
If there is still trouble with your fabric stretching out as you sew, there are two things to help.
Use tissue paper just along a seam or hem when you sew to give the fabric stability. Once it's sewn you can just rip the tissue paper off.
Spray starch along the edges of the fabric to prevent rolling and to give the seams a little bit of stability. It will wash out the first time you wash it.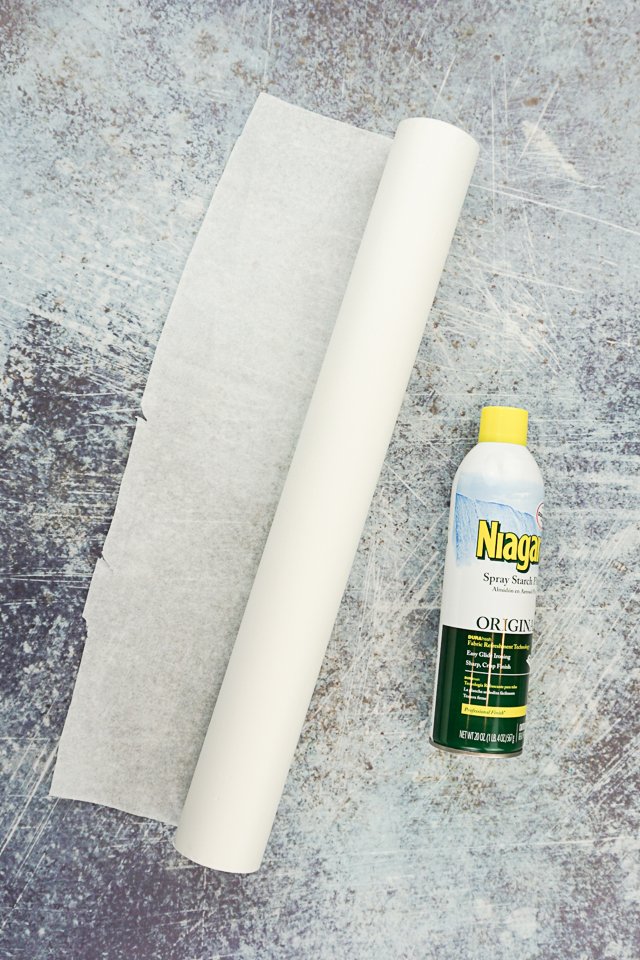 hold thread when starting
The knit fabric can easily be sucked down into the throat plate when you first start sewing. Hold the two thread tails when you are starting to give a little bit of stability. This also prevents a thread nest from forming on the back of the fabric.
don't start at the edge
Another way to prevent the fabric from being sucked down into the throat plate is to not start right at the end of the knit fabric. Start 3/8 inch to 1/2 inch in, then backstitch a little (but not all the way to the edge), and then sew the seam.
only stretch neckband and cuff
The most important thing when sewing knit fabric is to not stretch your fabric when you sew. EXCEPT when sewing a neckband, cuff, etc.
Knit bands are always a little bit smaller than what they are being sewn to, so the band needs to be stretch to fit. Bands help suck in the fabric slightly so it doesn't stretch out and so it lays flat.
twin needle and hem tape
The hem will still need to stretch like the rest of the fabric, so you can't sew a regular hem. Use a stretch twin needle. It looks like two rows of stitches on the front and a zigzag on the back. The zigzag back makes the stitch stretchy.
Twin needles can often cause tunneling so to prevent that use Softstretch hem tape*. It's a lightweight fusible hem tape that actually stretches, but it's not heavy or bulky.
press and wash
Each time you sew a seam make sure you press it. It will make your garment look so much better. Press your neckbands and cuffs for a professional finish.
It helps remove any waviness caused by putting the knit fabric through your sewing machine. Washing the garment can also help the fabric return to it's natural state and remove waviness.
How to Sew Knit Fabric
Yield:
Learn how to sew knit fabric
Difficulty:
Confident Beginner
Learn how to sew knit fabric with these 16 sewing tip, tricks, and techniques. Sewing stretchy fabric can be easy and fun!
Instructions
Know your knit fabrics.
Learn how to figure out stretch percentage.
Use the correct sewing machine needle like a jersey/ball point needle or stretch needle.
Cut with a rotary cutter and cutting mat.
Use the correct thread like all-purpose thread, cotton thread, or eloflex thread.
Use a stretch stitch like zigzag, ladder stitch, 3-step zigzag, lightning stitch, or triple stitch
Use spray starch to combat rolling edges.
Reduce sewing machine foot pressure.
If you still have trouble - use a sewing machine walking foot.
Use the pattern's recommended fabric weight and percentage.
Neckbands, cuffs, and waistbands should be 75%-85% smaller than what it's being sewn to.
When you start sewing hold the thread.
Don't stretch your fabric as you sew. Except when you are sewing on bands.
Press seams while sewing.
Use a twin needle and Soft Stretch hem tape to hem.
Practice. Practice. Practice.
Recommended Products
As an Amazon Associate and member of other affiliate programs, I earn from qualifying purchases.
If you make something using this sewing project, I'd love to see! Please share it on social media with the hashtag #heatherhandmade and tag me!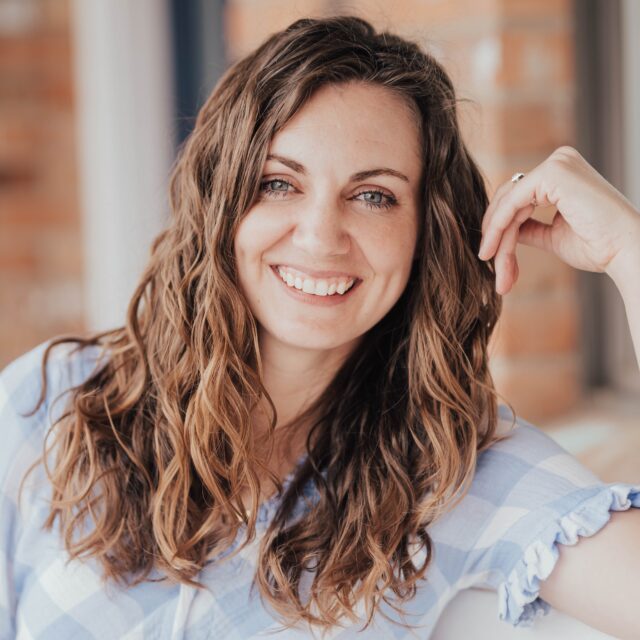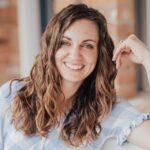 I believe small sewing moments can create great joy. Find your own "right" way to sew. -Heather