Learn how to sew a DIY mermaid skirt with knit fabric. This is a simple two tiered skirt that is a beginner sewing project!
I've made my daughters lots of mermaid skirts and dresses. They wear them almost everyday until it has holes and stains. They just loving wearing dressups everyday.
When I make them they last longer than anything I can buy at the store because I don't use cheap fabric, and I sew slower than a manufacturer which makes the stitches a little stronger.
This version of a DIY mermaid skirt is essentially two tiers with only one of them gathered so it is an easy version!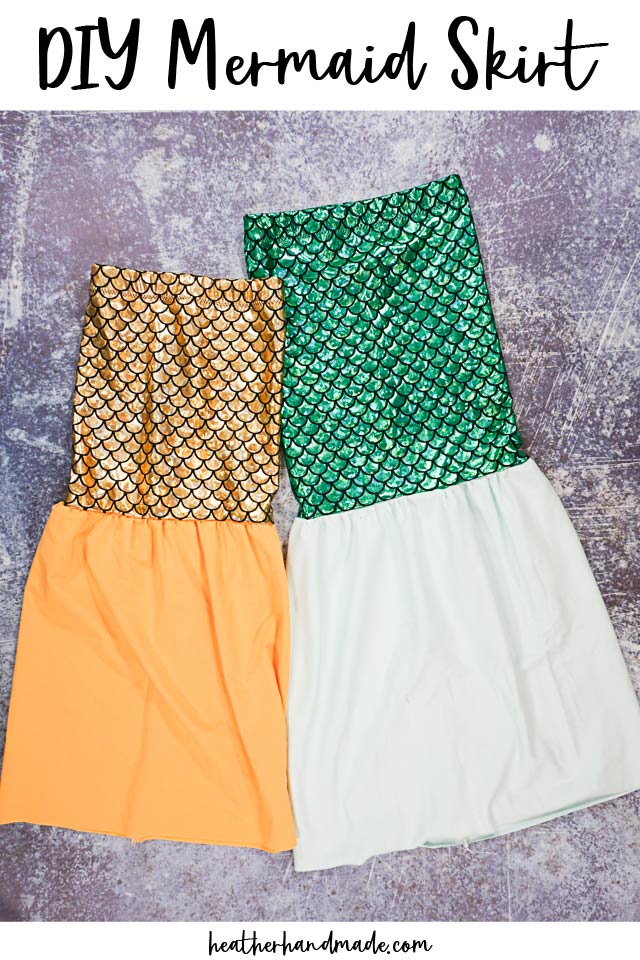 I had some leftover shiny scale fabric and let my daughters choose what color they wanted. Luckily, I had similar colored knit fabric for the tails.
When I did these skirts, I didn't want to use that much fabric, but I wish I would've doubled the gathered amount to make the "tail" tier much fuller.
Do you like sewing mermaids and costumes? Check out some of these projects!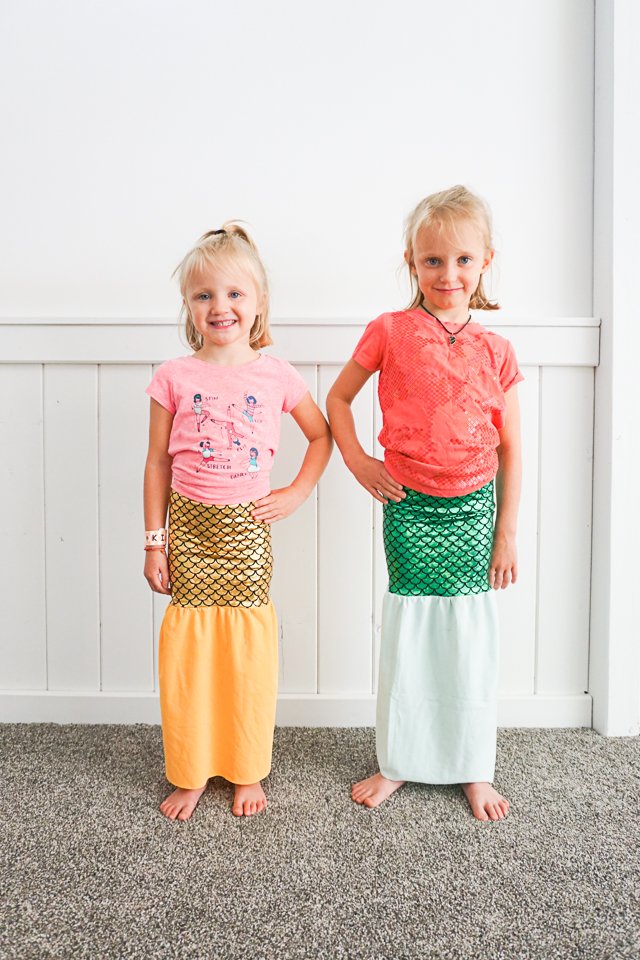 DIY Mermaid Skirt
supplies
1/2- 1 yard stretchy scale fabric
1/2 – 1 yard coordinating knit fabric (for the tail)
Measure the child's hips and add 1/2 inch seam allowance to find the width. Measure from the waist to the top of the knee and add 1 inch seam allowance to find the height. Cut out the rectangle.
Double or triple the hip measurement to find the width of the tail tier. Measure from the top of knee to the ground to find the height. Cut out the rectangle.
Fold the rectangles right sides together and sew the side seam with a zigzag stitch.
Sew two basting stitches along the top of the tail tier. Pull the bobbin stitch to gather the top.
With right sides together pin the gathered side of the tail to the bottom of the skirt. Distribute the gathers evenly.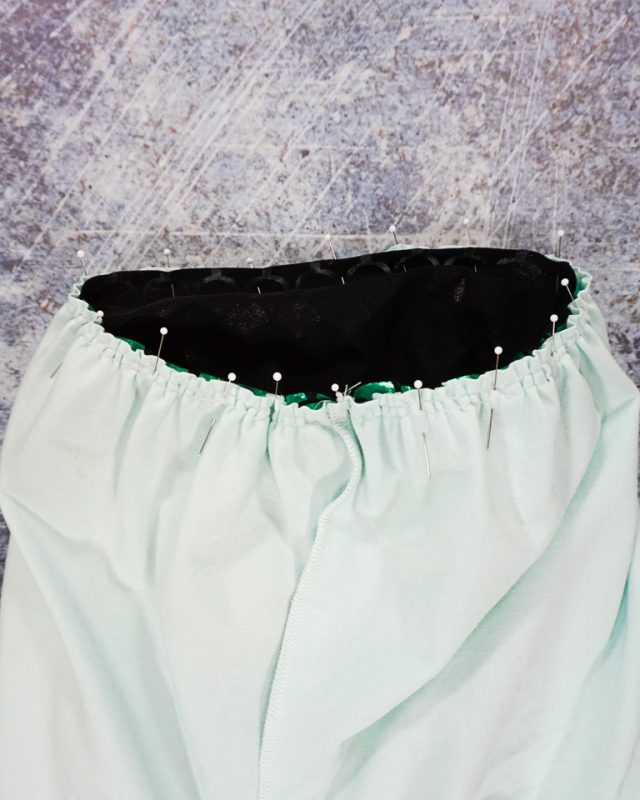 Sew the two pieces together with a zigzag stitch.
Cut a piece of elastic to fit your child's waist. Overlap the short ends 1/4 inch and zigzag together.
Divide the waist of the skirt into four sections. Divide the elastic into four sections.
Match up each section and pin in place.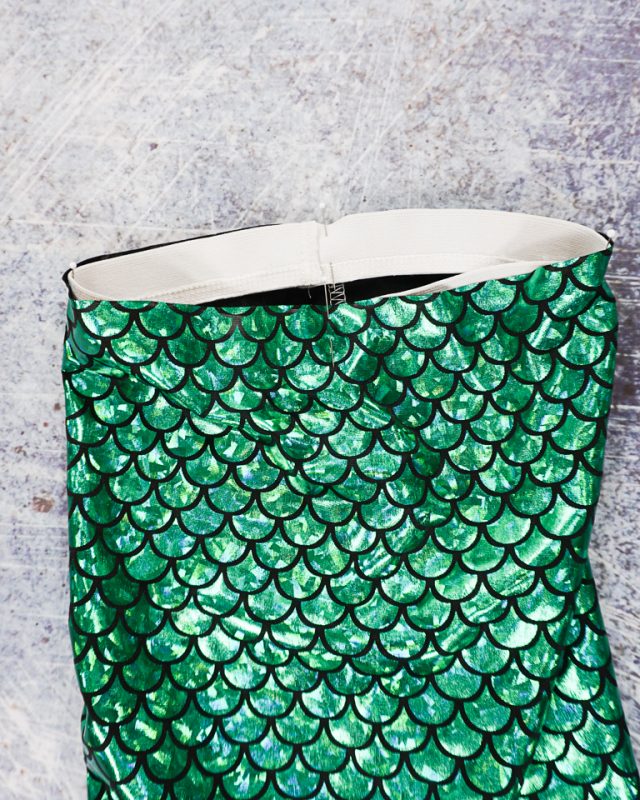 Sew or zigzag the edges together.
Fold the elastic over so it's enclosed in the fabric. Zigzag the elastic in place.
If you make something using this sewing project, I'd love to see! Please share it on social media with the hashtag #heatherhandmade and tag me!