19Free Skirt Patterns and Tutorials
Skirts are one of the easiest beginner projects to sew. Enjoy this list of free skirt patterns and tutorials so you can make your own!
I love sewing clothing for myself. It's why I got into sewing in the first place. Handmade clothing can be really intimidating, but skirts (and free skirt patterns) are the best place to start. They are easy to sew and easy to fit.
Most of these free skirt patterns and tutorials can be adjusted for both women and children. Which one will you sew first?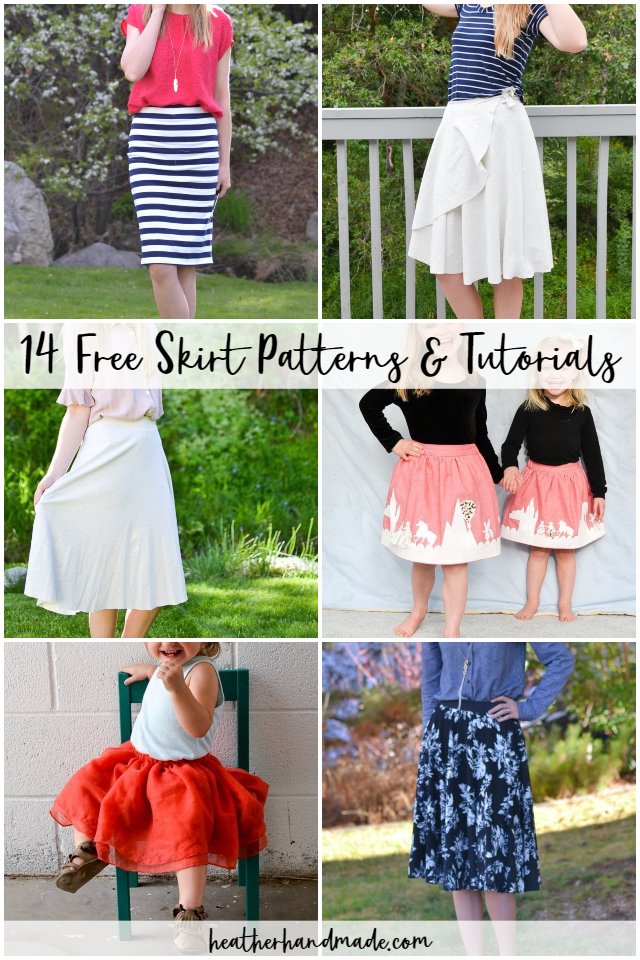 Do you like free sewing patterns? I love using them here and there! I've also written lists of other free patterns that you can try!
what is a pdf sewing pattern?
A PDF pattern is a sewing pattern designed on the computer and organized so that it can be printed on several letter or A4 size pieces of paper.
I love using PDF sewing patterns because if the pattern gets ruined or if my children or I changed sizes, I can always print it again. It'll never be destroyed since I have a digital version!
how do you use a PDF sewing pattern?
Open the PDF on a computer and click print. When printing make sure that the scaling is set to 100% or no scaling so that the pattern prints at the correct size.
Once the pattern is printed it can be taped together to get the full size. Then the pattern can be cut for each pattern piece size or individual sizes can be traced so that the pattern can be used again and again.
Check out all these free PDF sewing patterns!
Free Skirt Patterns and Tutorials
If you make something using this pattern, I'd love to see! Please share it on social media with the hashtag #heatherhandmade and tag me!