How to Make a Skirt from a Scarf
This post may contain affiliate links
Learn how to make a skirt from a scarf. Use an infinity scarf, rectangle scarf, or a square scarf to make children's skirts.
I love upcyling to make something amazing like turning a skarf into a skirt. I reuse the hems of the scarves to make the sewing project even faster.
I wanted to make a tutorial for a really easy skirt with something that's readily available. To me that means using something to refashion into children's clothes.
I came up with some really simple skirts made from scarves which can be found in your closet, your mom's closet, yardsales, or at the thrift store!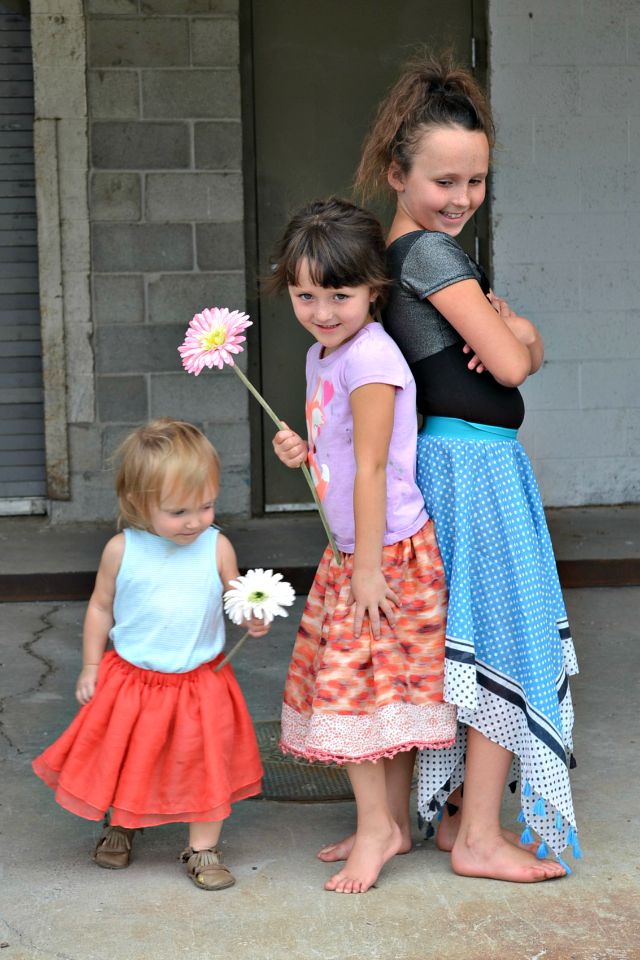 These skirts have TONS of gathering which is perfect for happy, twirling girls. It also means it there's a lot of room for different sizes because the gathering will work for lots of different sizes. It all depends on the length you can get from a scarf.
Do you love to sew? Try one of these fun sewing projects: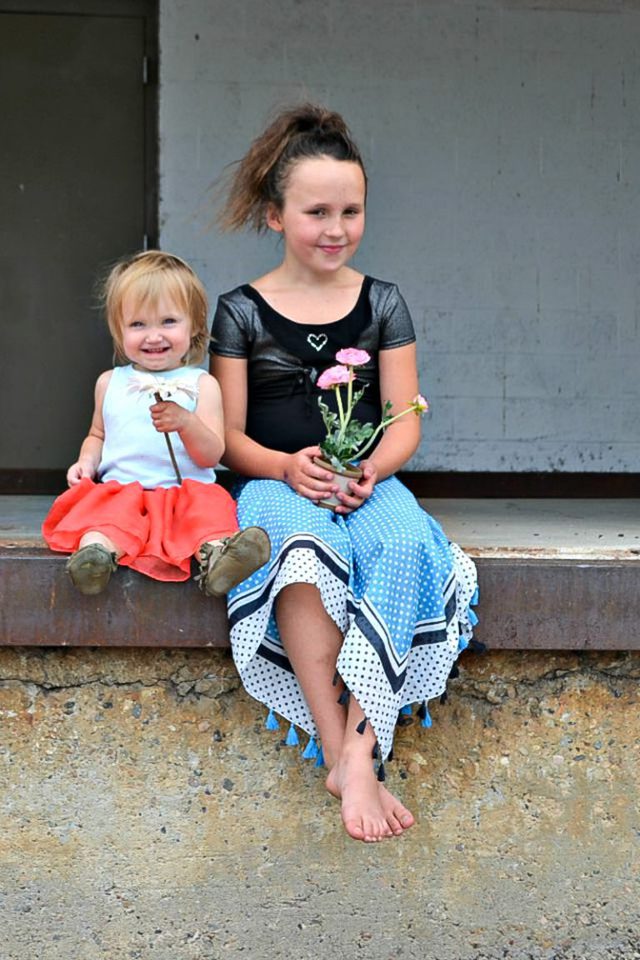 What is upcycling?
Upcycling is to reuse material to create something better than the original. I usually use this to describe when I'm sewing adult clothing into clothing for children or I'm sewing clothing into an accessory or house item.
Upcycling saves time, saves money, saves the environment, and saves memories.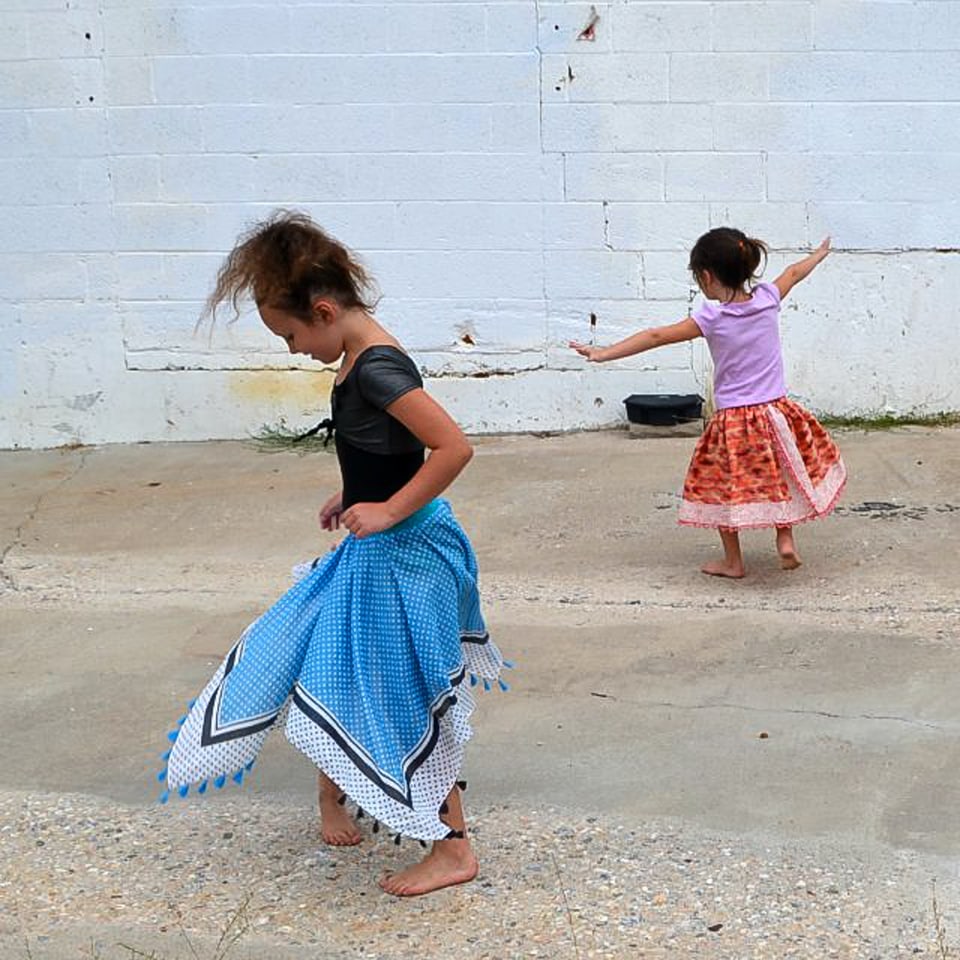 Save time by reusing details from the original shirt. Save money by using something you already have.
Save the environment by keeping t-shirts out of the landfill. Save memories by reusing a favorite adult t-shirt for your toddler or child.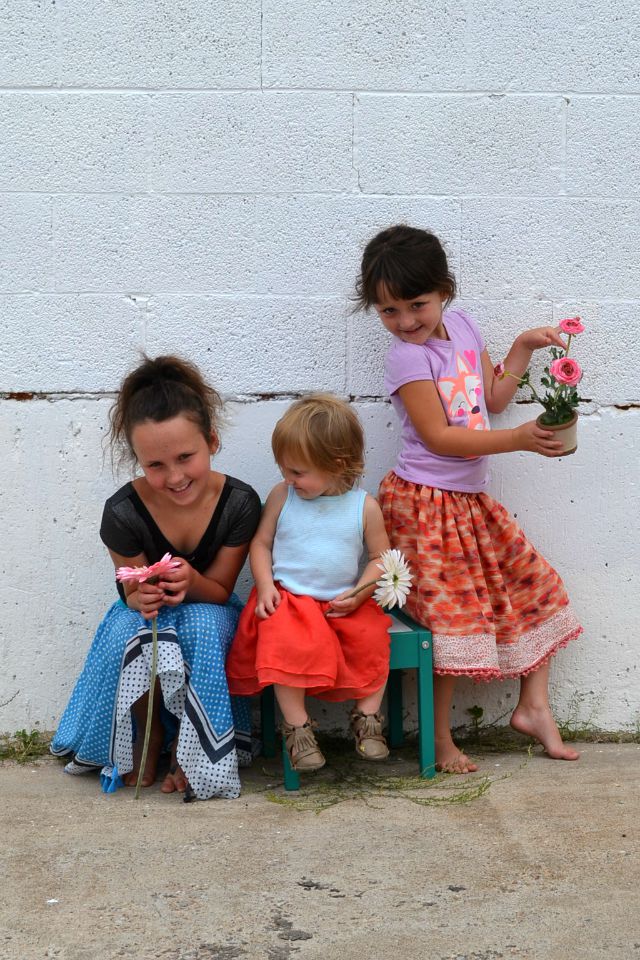 How to Make a Skirt from a Scarf
Supplies
Any scarf: an infinity scarf, a rectangle scarf, or a square scarf
1 yard of 1″ or 2″ elastic – here are some ideas for finding elastic to reuse
Make a Skirt from a Giant Square Scarf
The larger the scarf, the larger the resulting scarf. I sewed mine for an 8 year old, but it is extra long on her. The hems are already sewn and there are fun details already added, like tassels.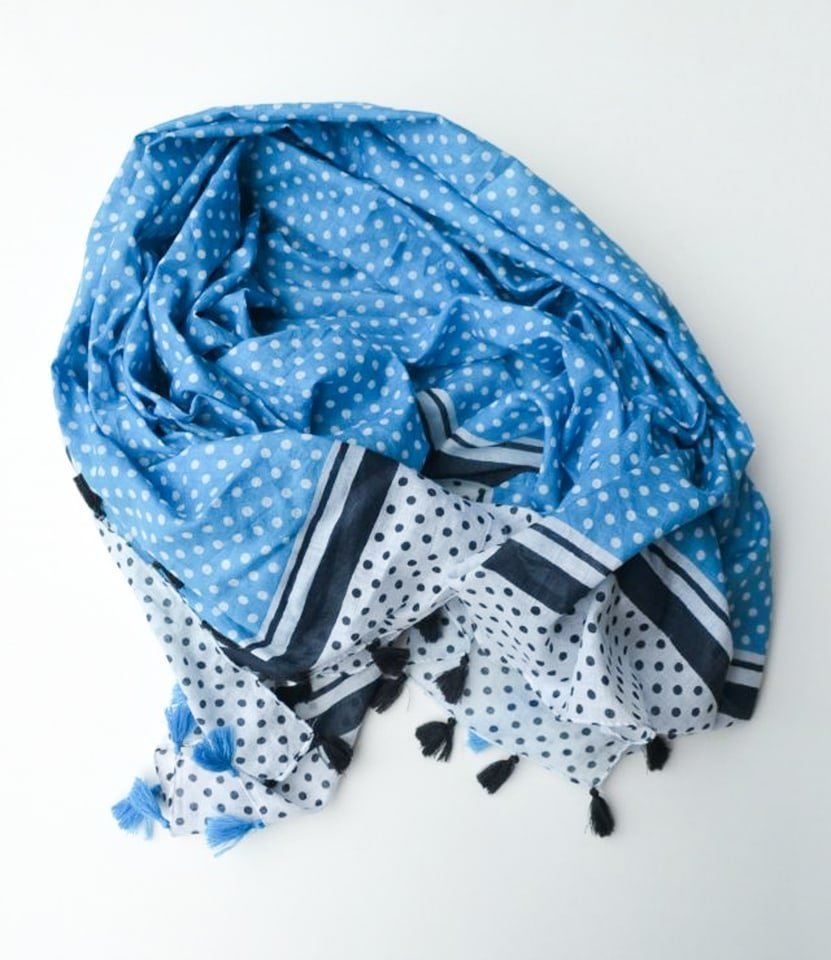 1. Fold the scarf into quarters resulting in a smaller square.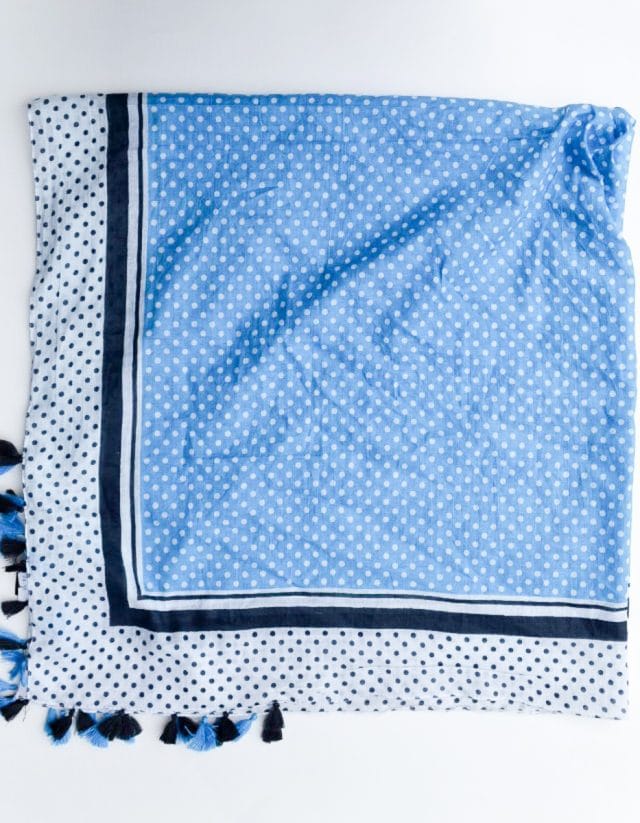 2. Cut a quarter circle from the folded edge like a circle skirt.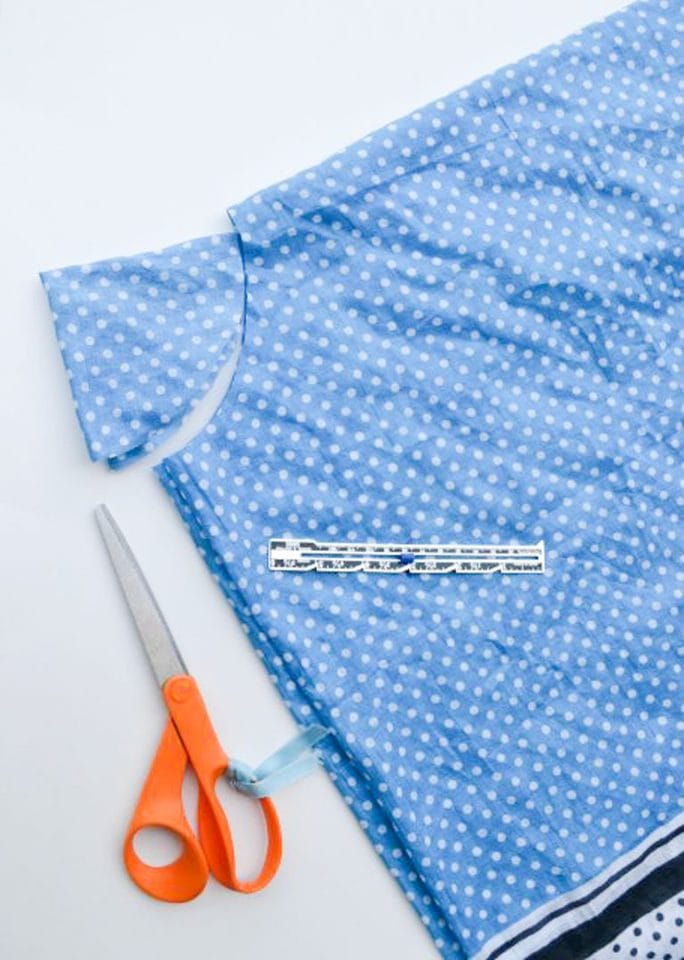 3. Cut elastic to the length of the girl's waist.
4. Sew the elastic into a loop and then sew it to the circle opening with right sides together. Serger or finish the raw edges of the waist.
*As you make the inner waist circle bigger, it will make the resulting skirt shorter so be careful.*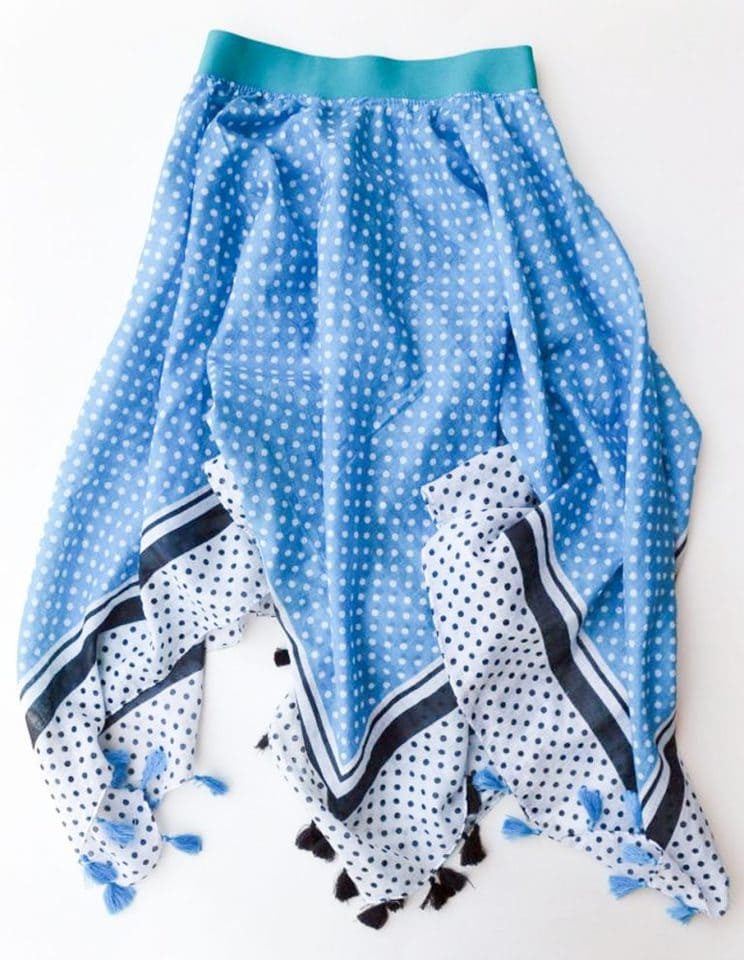 Make a Skirt from a Infinity Scarf
Make sure you get one that has two hemmed edges instead of the two edges sewn together. This works for younger girls if folded over in half creating a two layered skirt.
If a casing is created along one edge, the skirt would be longer and might work for girls up to age 8. I love skipping a hem!
1. Fold the scarf in half lengthwise. I folded mine so one hem came down and inch farther than the other.
2. Sew a casing around the top and leave a hole to insert elastic.
3. Insert elastic, and close hole.
*A loosely woven fabric is harder to sew with and holes are too easily torn. Get a tightly woven scarf if possible, or line it with some quilting cotton to stabilize it.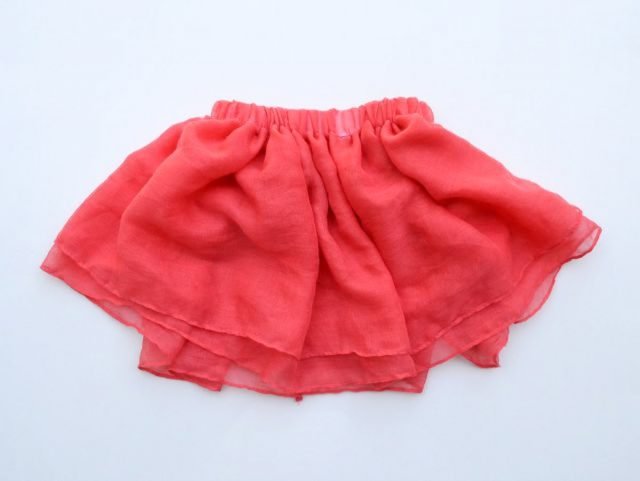 Make a Skirt from a Rectangle Scarf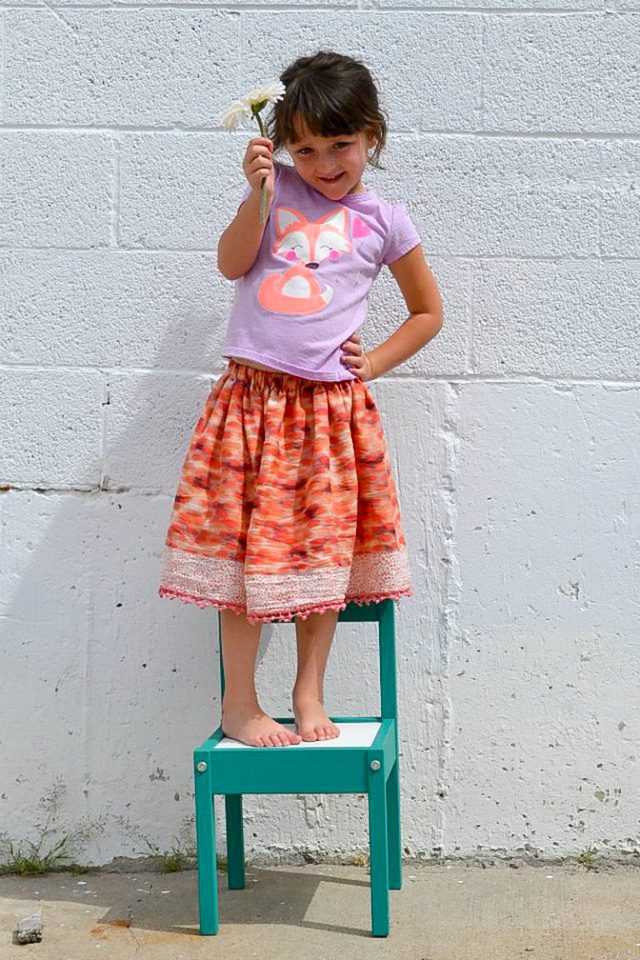 This skirt tutorial is very similar to the one above but you are keeping the details of the scarf on the outside of the skirt.
It works for younger girls if folded over in half. If a casing is created along one edge, then the skirt would be longer and might work for girls up to age 12 depending on the size of the scarf.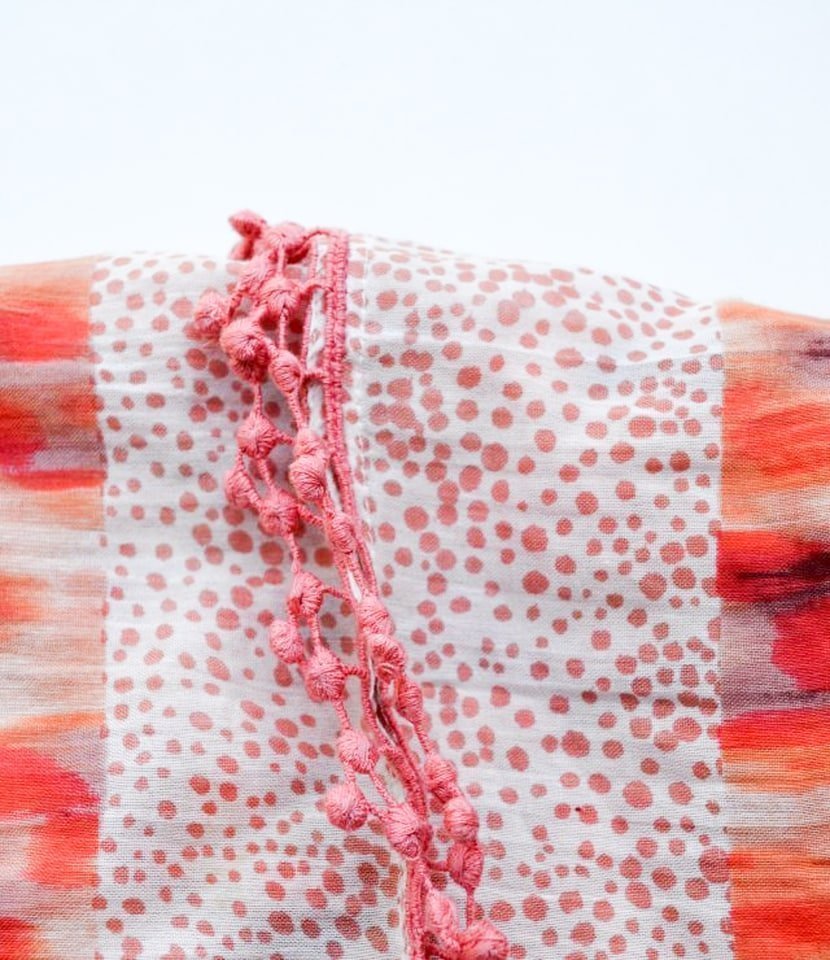 1. Sew the two short edges of the scarf together wrong sides together. You want the details to be on the outside of the seam.
You are sewing the long rectangle into a loop and keeping the scarf detail (like pompoms) on the outside.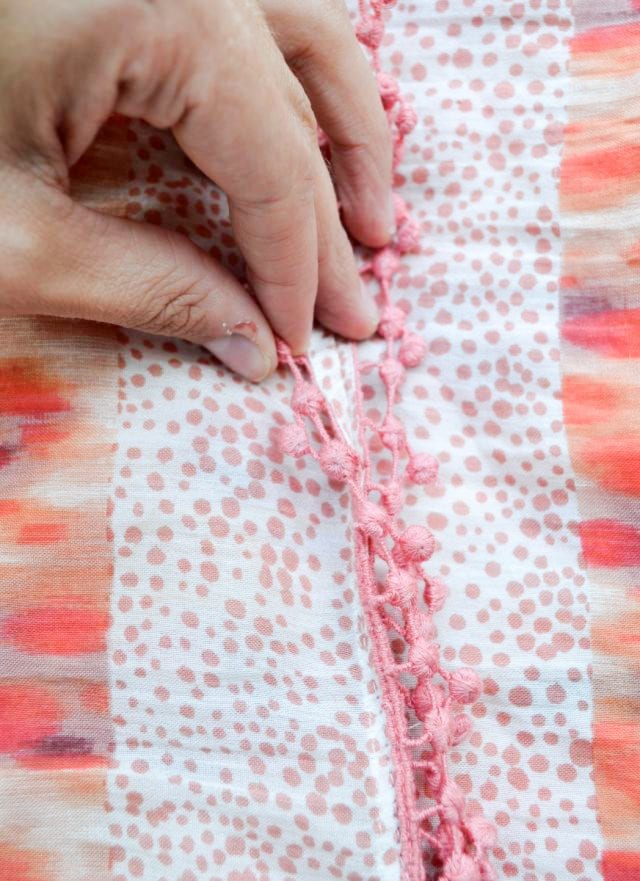 2. Fold scarf in half lengthwise lining up the edges.
3. Sew a casing along the folded edge and leave a hole to insert the elastic.
4. Insert elastic and close the hole.
*These scarves often have tassels or pompoms along the edge that give a great detail to the skirt.
If you make something using this sewing project, I'd love to see! Please share it on social media with the hashtag #heatherhandmade and tag me!