How to Add Side Seam Pockets + Free Pattern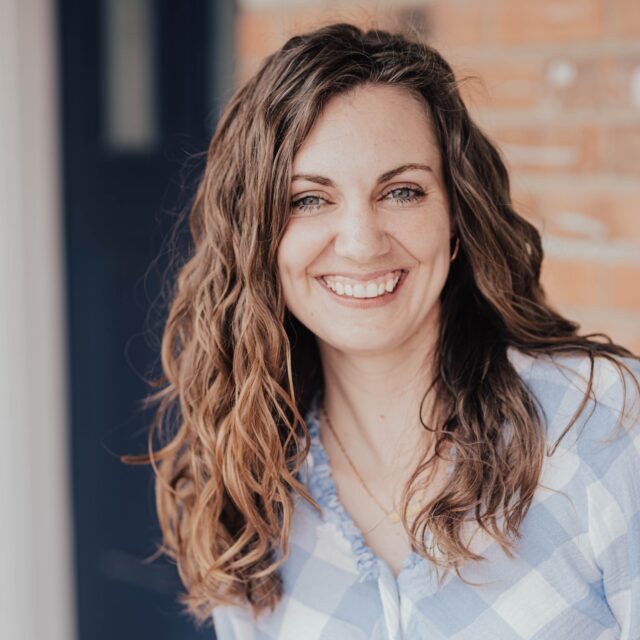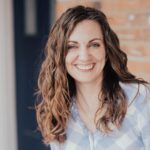 This post may contain affiliate links.
Pockets just make all clothing better. Learn how to add side seam pockets to any skirt pattern with my free pocket pattern!
Whenever I made a skirt or a dress and don't add pockets, I always regret it. Skirts and dresses are always better with pockets.
When I've shared free skirt patterns I've never added pockets or showed how to add pockets because I wanted the pattern to be beginner sewing friendly. Today I will teach you how to add side seam pockets with a free printable pattern!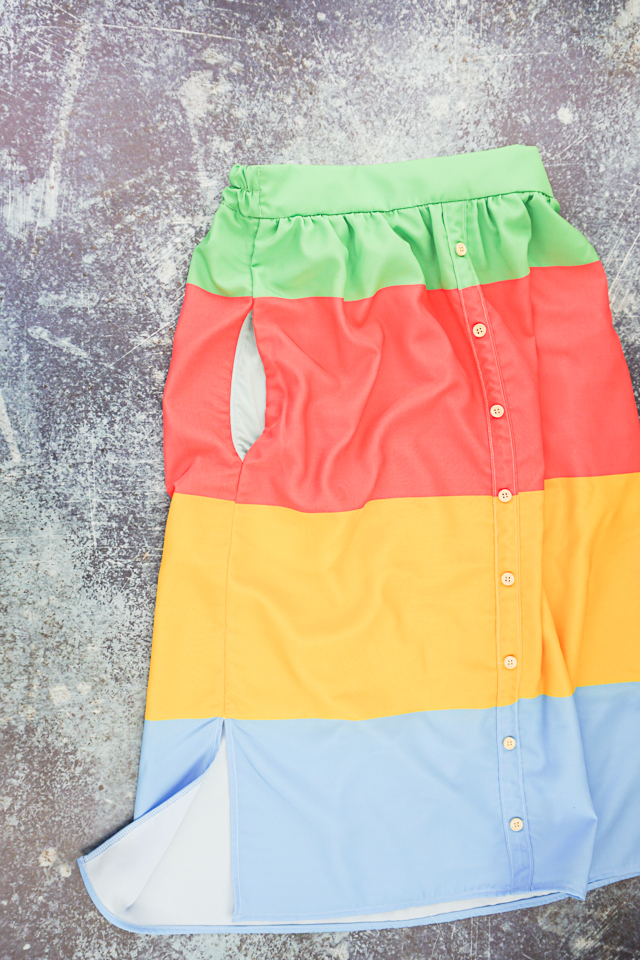 I'll teach you my favorite method for adding pockets to the side seams, and it doesn't involve basting and removing the basting stitches. That is how I first learned, and I didn't really like the process.
Since then I have learned a different method that involves understitching, and it creates really clean looking pockets.
To make this skirt I used my flat front elastic back free skirt pattern. It's a really easy gathered skirt pattern that can be made to fit any size, and it's really comfortable to wear.
I also added a faux button placket to the front for an extra detail which you can add to any of the free skirt patterns.​​​​​​​
Do you love sewing? Check out these skirt and pocket sewing projects: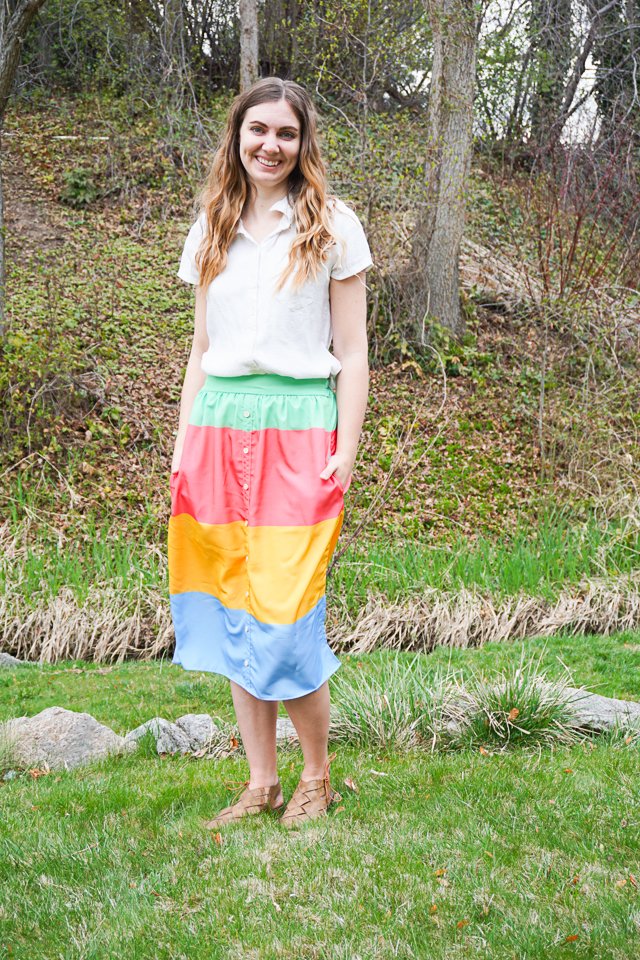 What is a PDF sewing pattern?
A PDF pattern is a sewing pattern designed on the computer and organized so that it can be printed on several letter or A4 size pieces of paper.
I love using PDF sewing patterns because if the pattern gets ruined or if my children or I changed sizes, I can always print it again. It'll never be destroyed since I have a digital version!
How do you use a PDF sewing pattern?
Open the PDF on a computer and click print. When printing make sure that the scaling is set to 100% or no scaling so that the pattern prints at the correct size.
Once the pattern is printed it can be taped together to get the full size. Then the pattern can be cut for each pattern piece size or individual sizes can be traced so that the pattern can be used again and again. Learn how to use PDF sewing patterns.
How to Add Side Seam Pockets + Free Pattern
Supplies
Free pocket pattern – get it at the end of the post behind the locked content box
1/3 yard of fabric – scrap fabric works really well
Cut out four of the pocket pieces from scrap fabric. It works best if the fabric matches or coordinates, but you can also add a fun pop of color.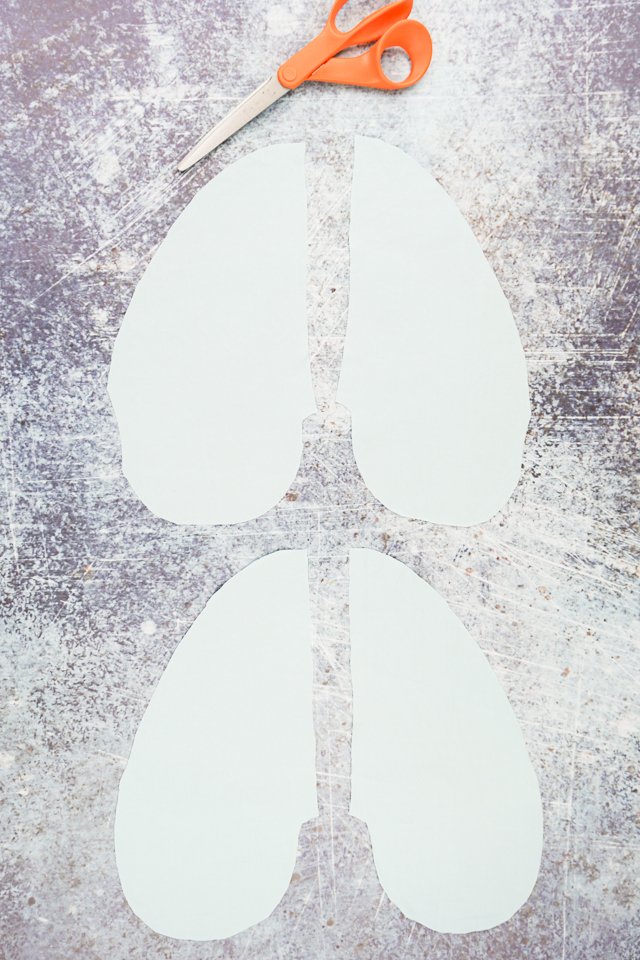 Finish all the edges of the pockets with a serger (or something else) AND the side seams. You will be finishing the side seams of four pockets and four side seams.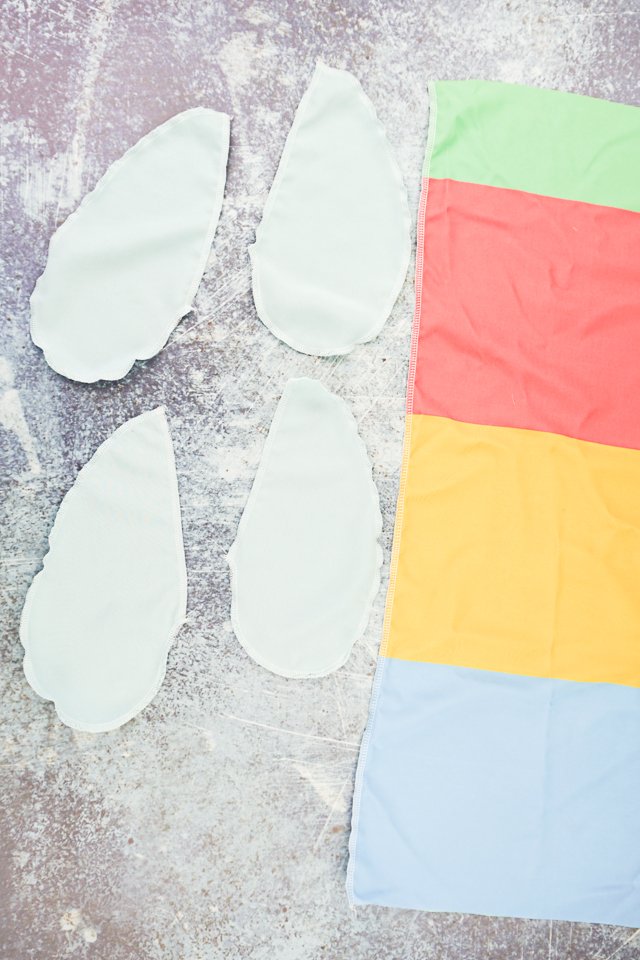 About 4 inches from the top pin the pocket to the side seam of the skirt. Match up the straight seams and match right sides together. The pocket will be laying towards the middle of the skirt.
Sew with a 1/4 inch seam allowance.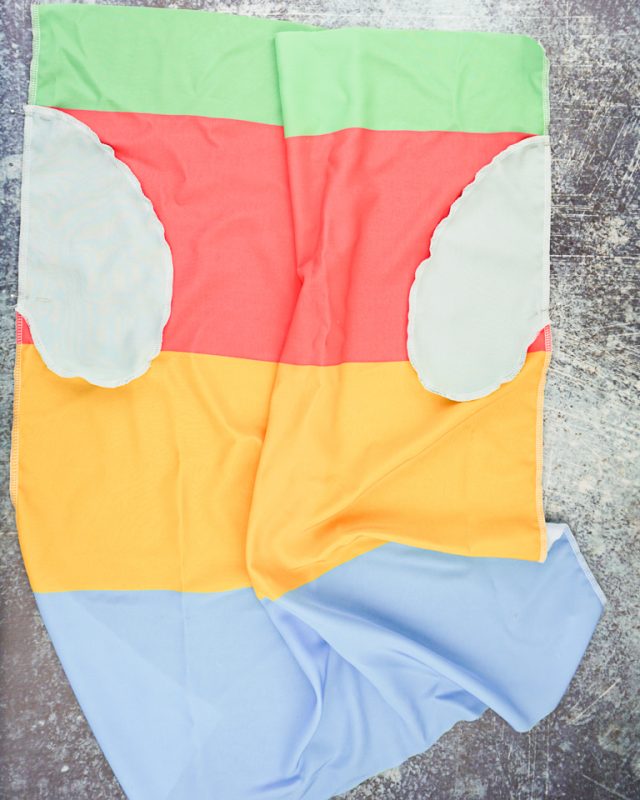 Do this to all four pockets and side seams.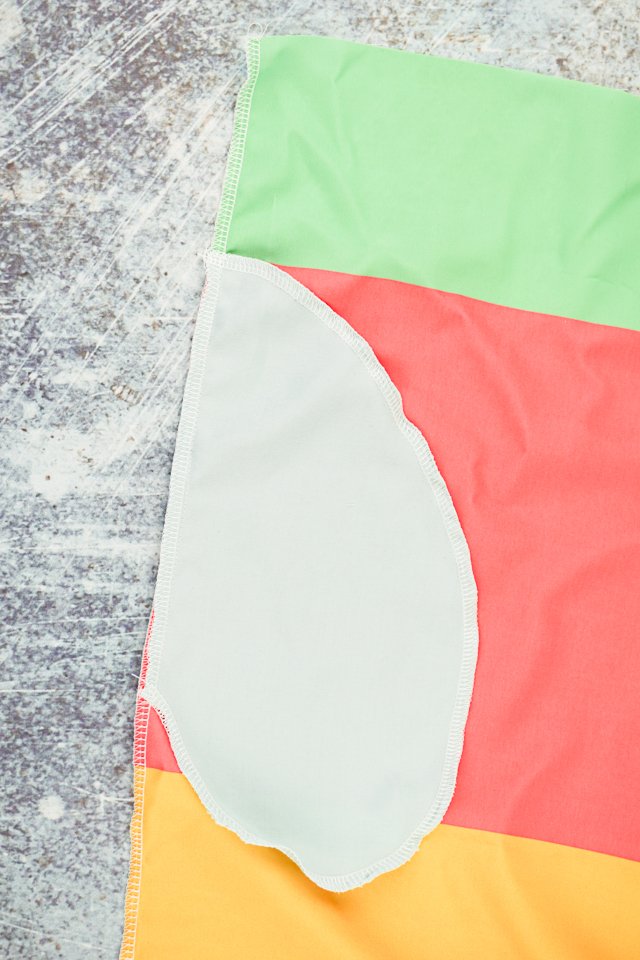 Press the pocket away from the skirt. Understitch the seam allowance towards the pocket.
Do this to all four pockets and side seams.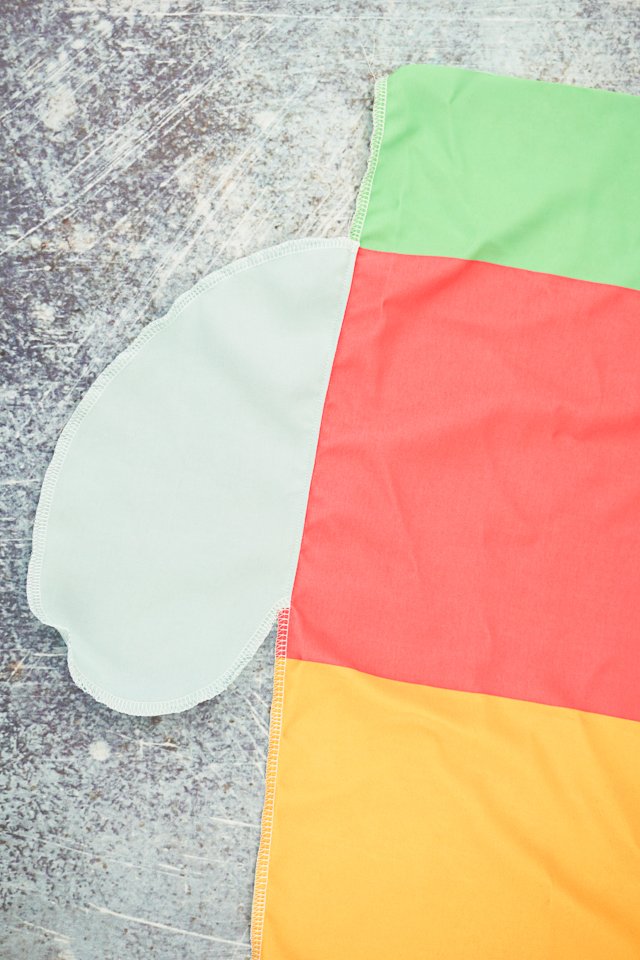 Place the side seams together with right sides together. Match up the pocket top and bottom. Pin and sew at 3/8 inch seam allowance.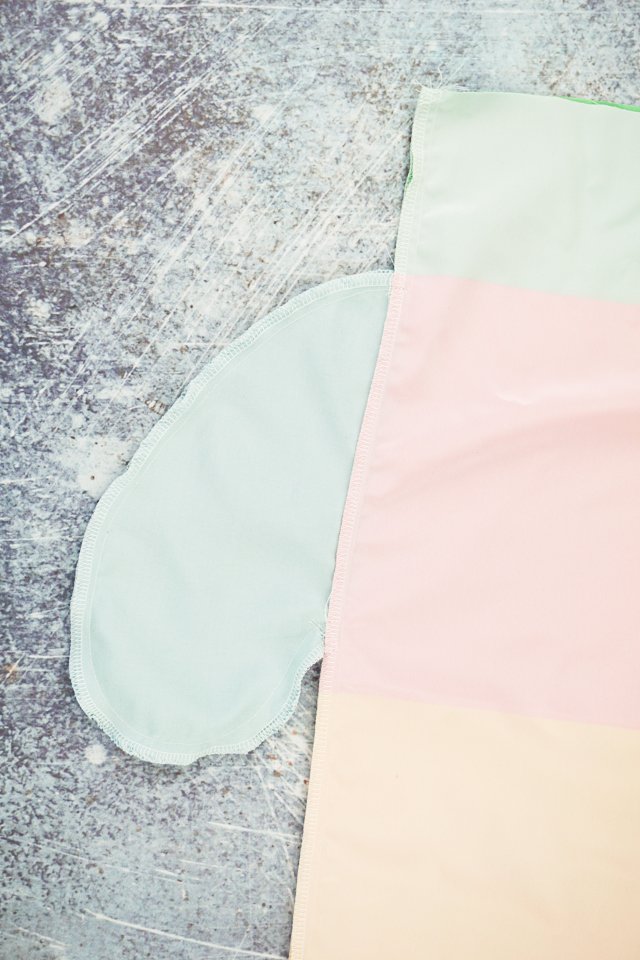 Finish the skirt the way the pattern instructs. Press the seams well. Enjoy your perfect pockets!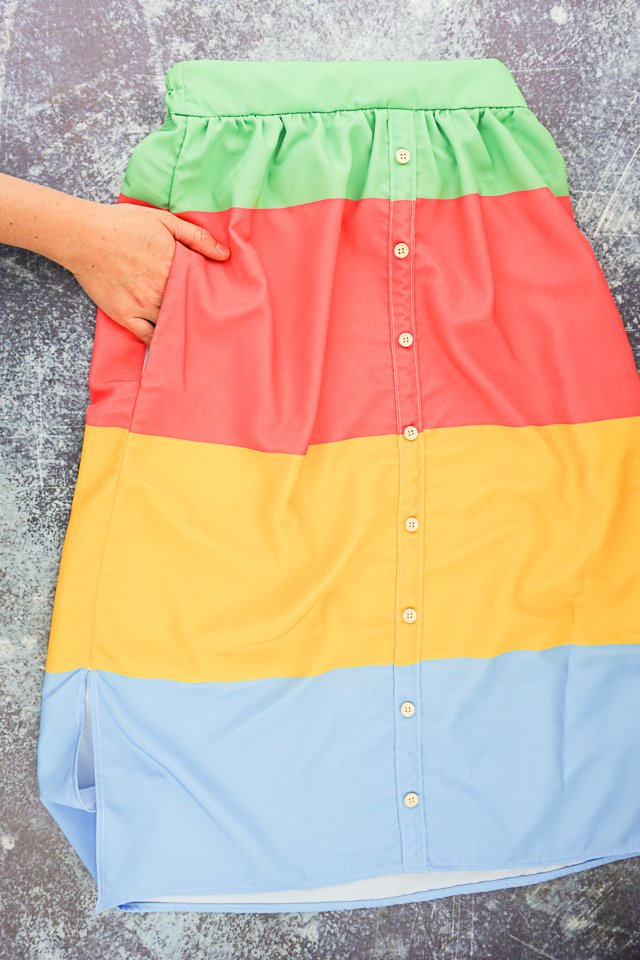 Get the Free Sewing Pattern here!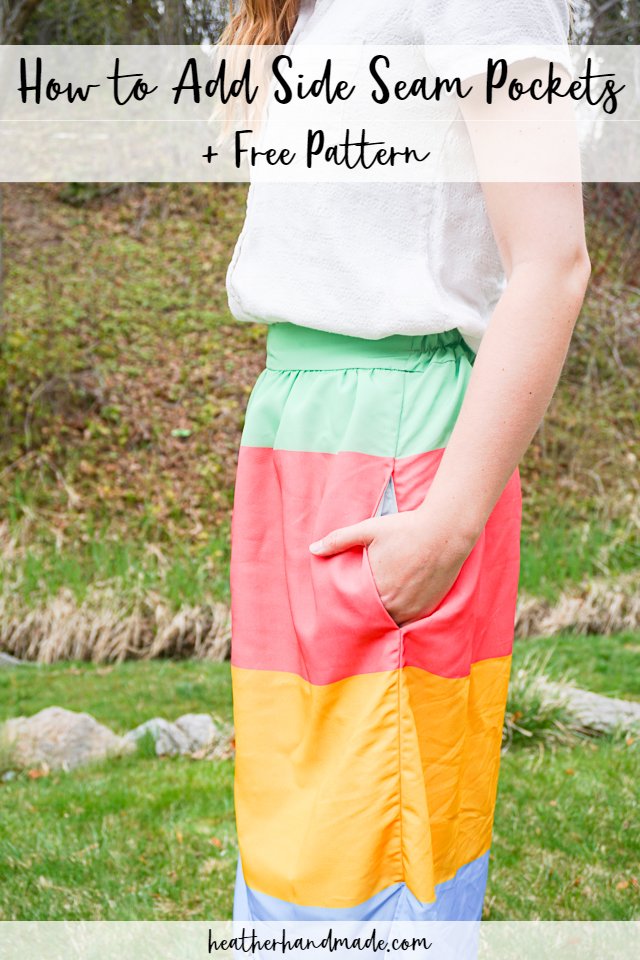 If you make something using this sewing project, I'd love to see! Please share it on social media with the hashtag #heatherhandmade and tag me!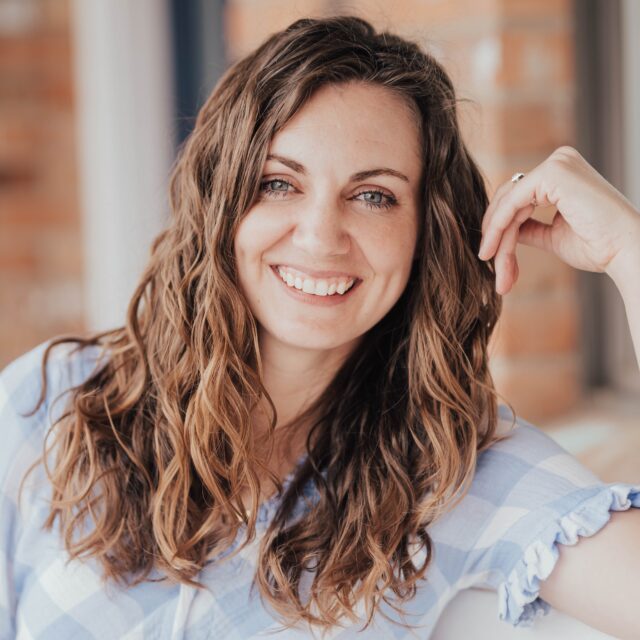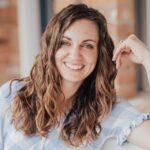 I believe small sewing moments can create great joy. Find your own "right" way to sew. -Heather