18 Free Dress Patterns
This post may contain affiliate links
Use one of these dress patterns to make a comfy, easy dress or a dressy date night dress. I have gathered a list of free dress patterns to help you sew your next dress.
Dresses are so versatile. A knit sundress can comfortable, easy to wear, and cool for the summer. A woven dress can be dressy and powerful. If you add sleeves to these dresses they can be worn in the winter!
The fabric choice really makes a difference with all of these free dress patterns so you can make the dress totally your own!
I just love a good dress, and it can totally brighten my day. It just brings a spring to my step.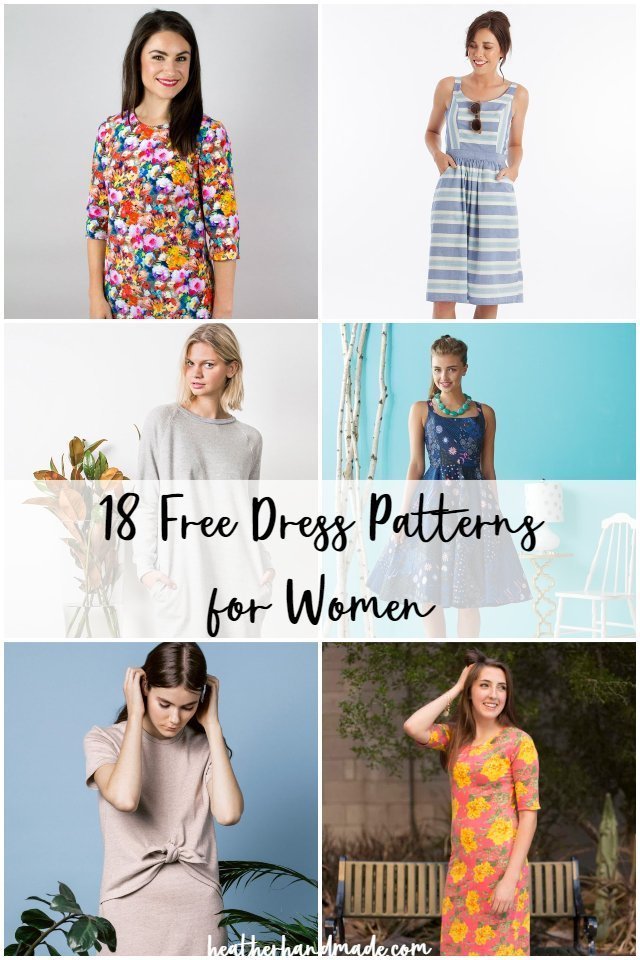 In this list of dress patterns you will find some are for knit fabric and some are for woven fabric. Some have zippers and some don't. Some come in one size and lots of them come in multiple sizes.
Almost all of them are free printable sewing patterns so you can get started right away! All of these dresses are about knee length, but you can shorten them for a mini dress or even a top, or you can lengthen them for a maxi dress.
You can also check out this list of free maxi dress patterns if you don't want to lengthen a pattern! The options are endless!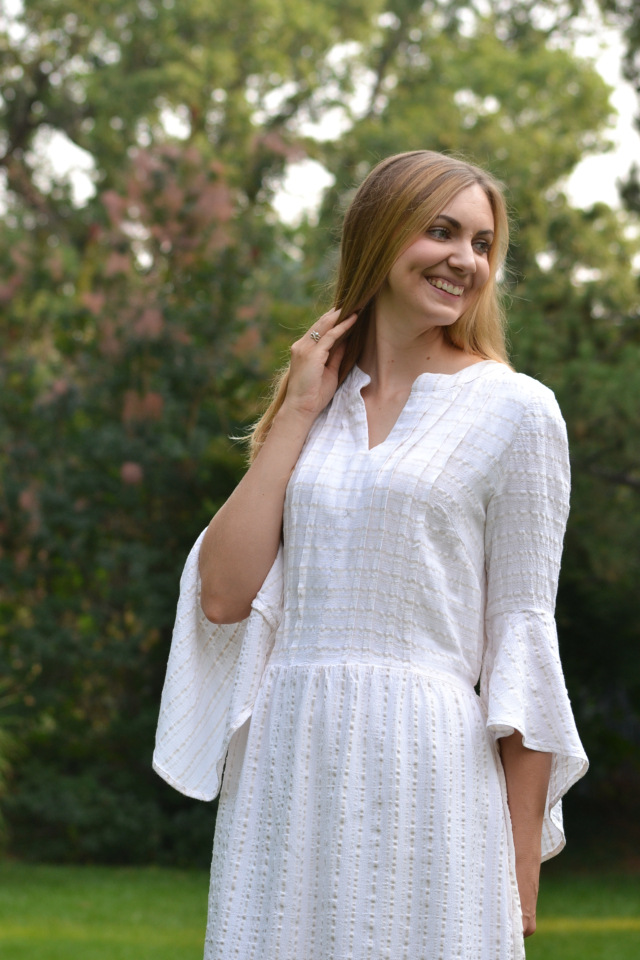 What fabric is best to use for a dress?
For a summer knit dress the best fabric to use is cotton spandex jersey, cotton modal jersey, or bamboo rayon spandex jersey. For a winter knit dress the best fabric is either a sweater knit or French terry.
For a summer woven dress the best fabric is rayon challis or cotton lawn. For a winter woven dress the best fabric is flannel or wool.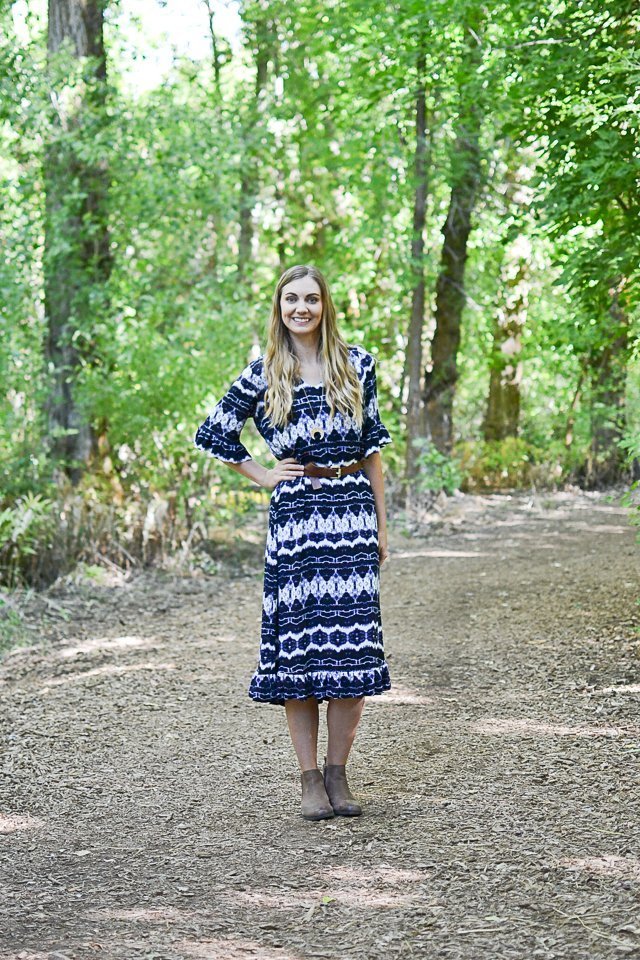 Do you sew for girls more than women? I also have a list of free dress patterns for girls!
When sewing a knit dress you can use these tips for sewing knit fabric. When sewing a woven maxi dress you can use these tips for sewing lightweight fabrics. There are lots of basic sewing stitches that will help you to sew a dress.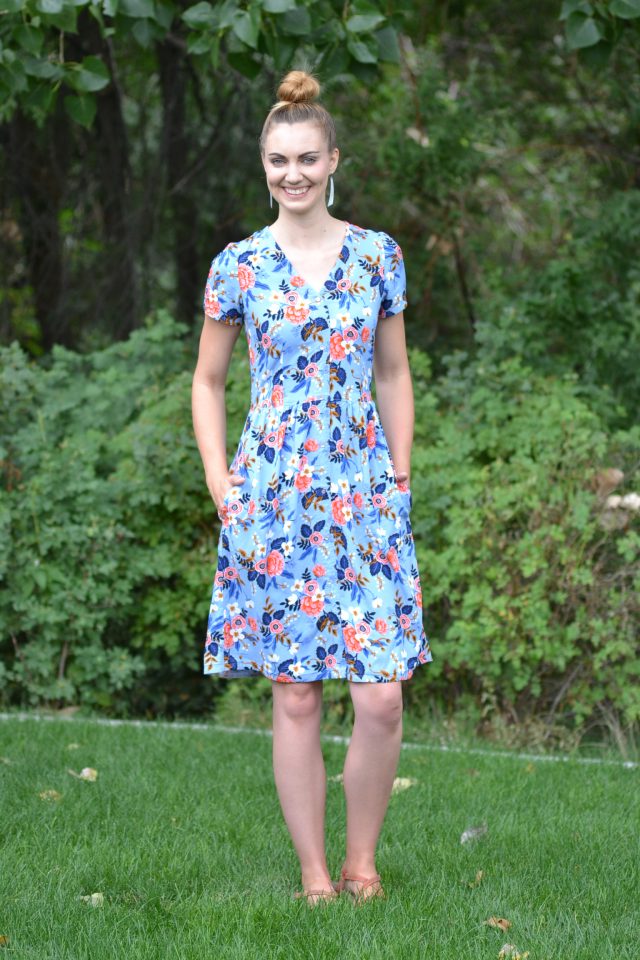 What is a PDF sewing pattern?
A PDF pattern is a sewing pattern designed on the computer and organized so that it can be printed on several letter or A4 size pieces of paper.
I love using PDF sewing patterns because if the pattern gets ruined or if my children or I changed sizes, I can always print it again. It'll never be destroyed since I have a digital version!
How do you use a PDF sewing pattern?
Open the PDF on a computer and click print. When printing make sure that the scaling is set to 100% or no scaling so that the pattern prints at the correct size.
Once the pattern is printed it can be taped together to get the full size. Then the pattern can be cut for each pattern piece size or individual sizes can be traced so that the pattern can be used again and again.
Check out all these free PDF sewing patterns!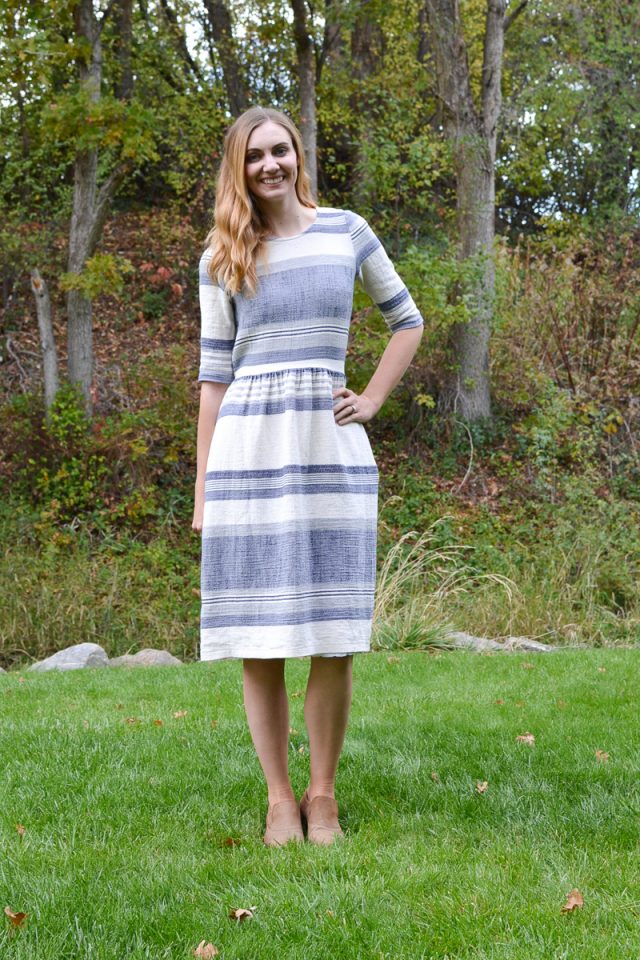 Do you love free sewing patterns? Check out this list of free skirt patterns!
If you make something using this sewing project, I'd love to see! Please share it on social media with the hashtag #heatherhandmade and tag me!