75+ Characters That Wear a Mask or Work With a Mask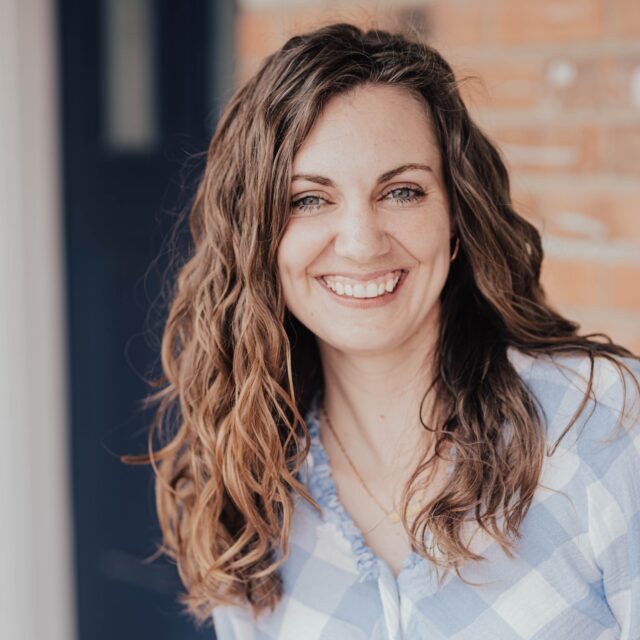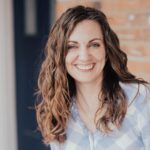 This post may contain affiliate links.
If you want to wear a mask for Halloween choose from one of these characters that wear a mask or would work well with a mask.
If you or your kids are starting to think about Halloween and how masks will work with the costume, I've put a giant list together of all the ways you can wear a mask with a Halloween costume.
My kids start picking their costumes at the end of the summer because we are that crazy family! We just love Halloween and dressing up!
Some of these characters actually wear a mask and some of these characters don't wear masks, but masks would only enhance the look of the costume. Some of these are general costume ideas that would work well with masks.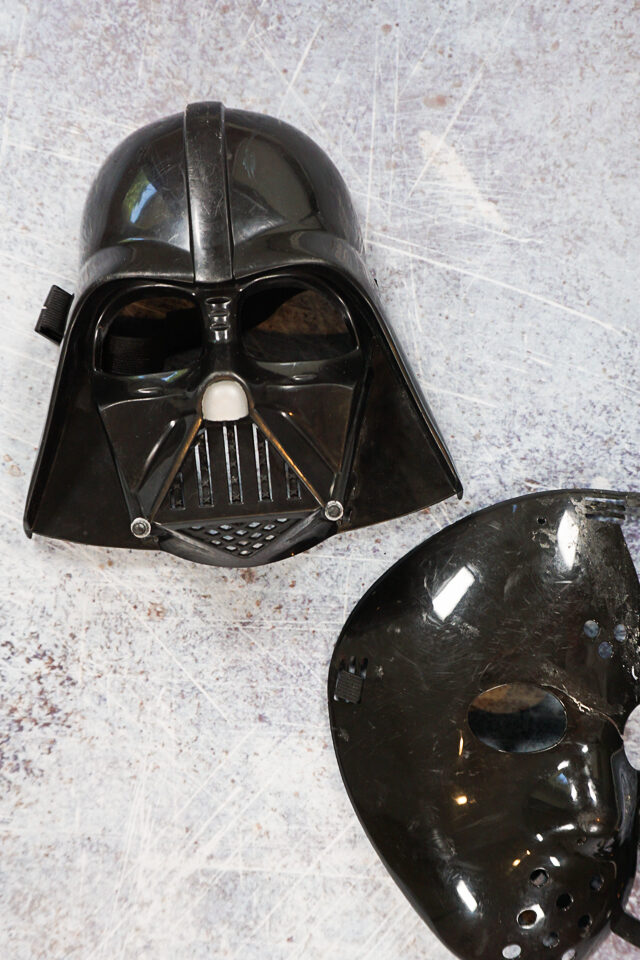 Do you like making Halloween costumes or making masks? These sewing projects will help:
Why Make DIY Costumes?
I love to make DIY costumes for my kids for lots of different reasons. I love that I can make something unique that they want and that they'll love. We live in a cold area so I always have to plan costumes to be warm so that they don't have to wear a jacket or coat over it.
I almost always save money by reusing fabric and clothing from my stash and around our home, and I have found that reusing clothing saves me time.
Homemade DIY costumes use stronger and more durable fabric that will last through months and years of dress up and play time. I love that the costumes will last longer than one night of trick-or-treating.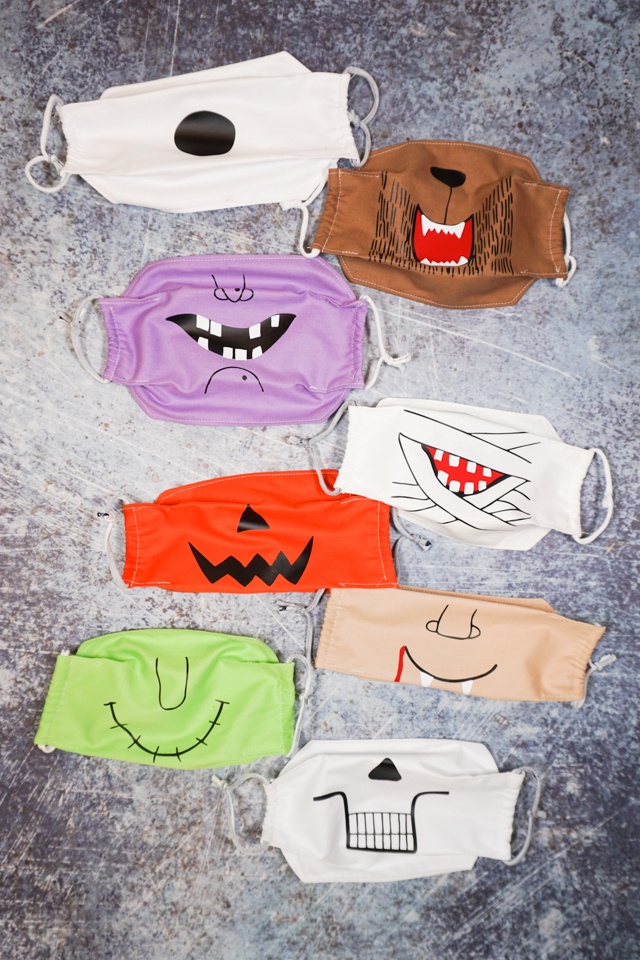 The great thing about this list is that there are so many different kinds of characters that wear masks! Some are characters for children and some are characters for adults. Some are scary but most are not.
There are ideas for children, adults, women, men, girls, and boys. There are cartoons from books or shows, and real characters from comic books and movies.
Be careful of the school rules for your children if they can wear masks at school. My kids can wear costumes to school, but they can't wear masks with their costumes. Get ideas for masked characters with this fantastic and diverse list!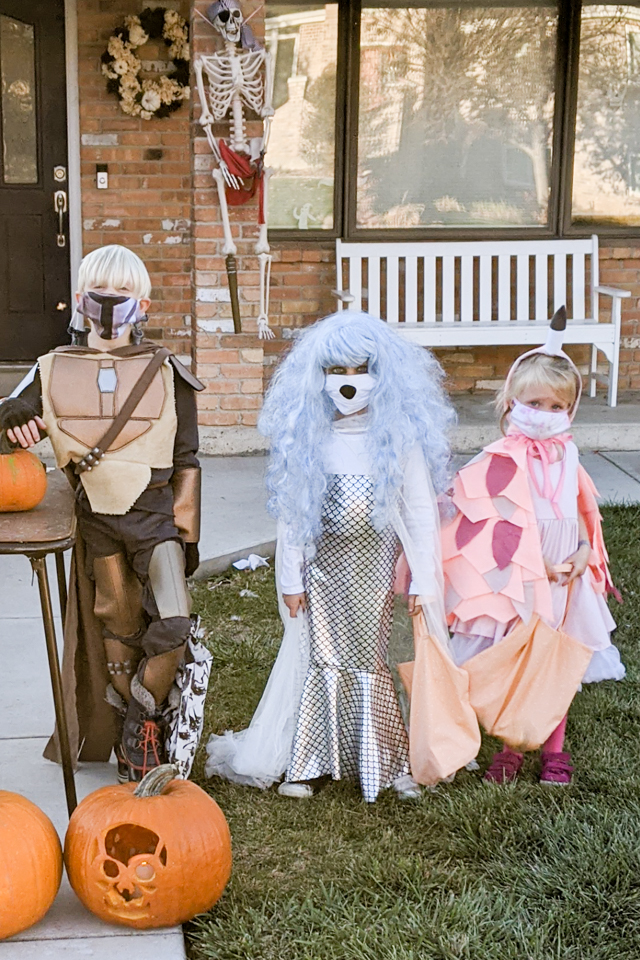 Characters That Wear a Mask
Men
Bane
Shredder
The Borg (Star Trek)
Abraham Lincoln
Santa
Batman
Robin
Green Lantern
Death Eaters
Spiderman
Venom
Darth Vader
Kylo Ren
Storm Trooper
Deadpool
Ironman
Captain America
The Winter Soldier
The Incredible Hulk
Zorro
The Flash
Dread Pirate Roberts from the Princess Bride
The Mask
The Phantom of the Opera
Daredevil
Doctor Doom
Green Arrow
The Lone Ranger
Daft Punk
The Gladiator
Women
Catwoman
Breakfast at Tiffany's cat and dog mask scene
Children
PJ Masks
Baby Yoda or Grogru
Ninjago
The Incredibles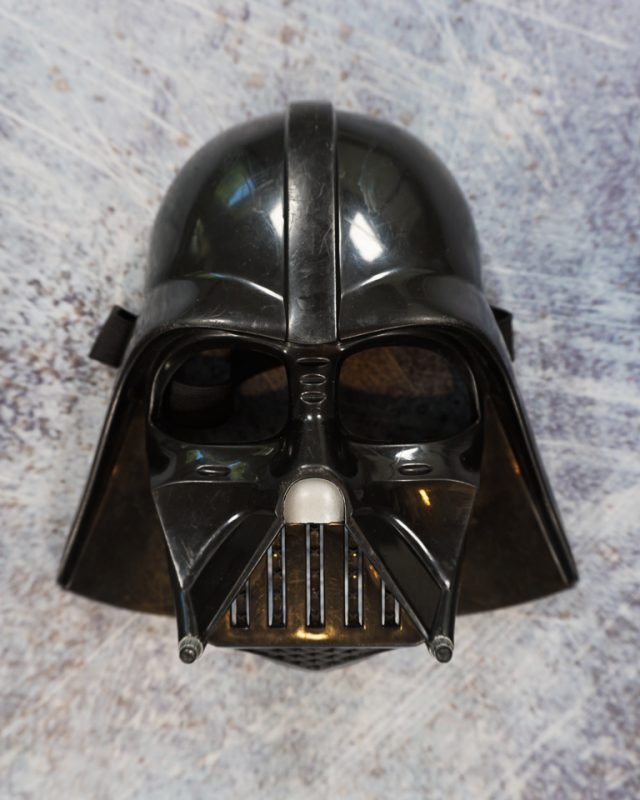 Characters That Would Work With a Mask
Men
The Joker
Dementors
Voldemort
Dumbledore
One of the X-men
C-3P0
Jabba the Hut
Jack Skellington
Women
Snow White with an apple
Children
Harry Potter with the Snitch in his mouth
Olaf
Ghost Rider
Forky
Any of the characters from the 100 Acre Wood
Mike Wasowski and Sully
Finding Nemo characters
Wall-E characters
Inside Out characters
Coco characters
Onward characters
Pinocchio
One of the Muppets or Sesame Street characters
Sisu Dragon
Costumes that Wear a Mask or Work With a Mask
Astronaut
Baby with pacifier
Lumberjack beard
Any animal with the animal face – panda, tiger, cat, dog, pig, cow, mouse, etc
Zipper mouth
Hillbilly teeth and mouth
Classic drama mask
Nurse
Doctor
Pilot with oxygen mask
Motorcycler
Ninja
Plague doctor
Lego
Minecraft person
Ventriliquist doll
Classic Halloween Characters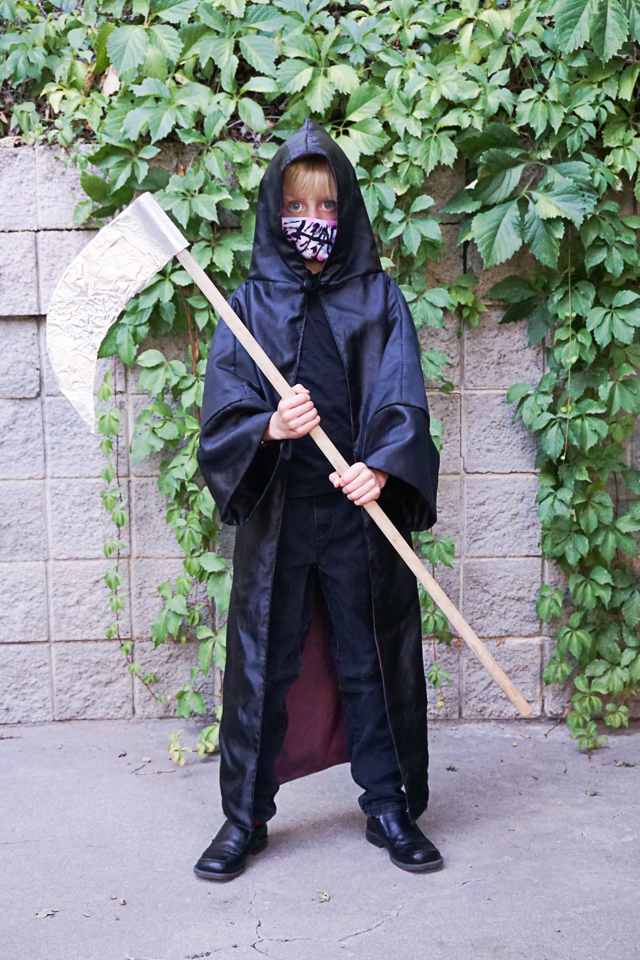 If you make one of these costumes, I'd love to see! Please share it on social media with the hashtag #heatherhandmade and tag me!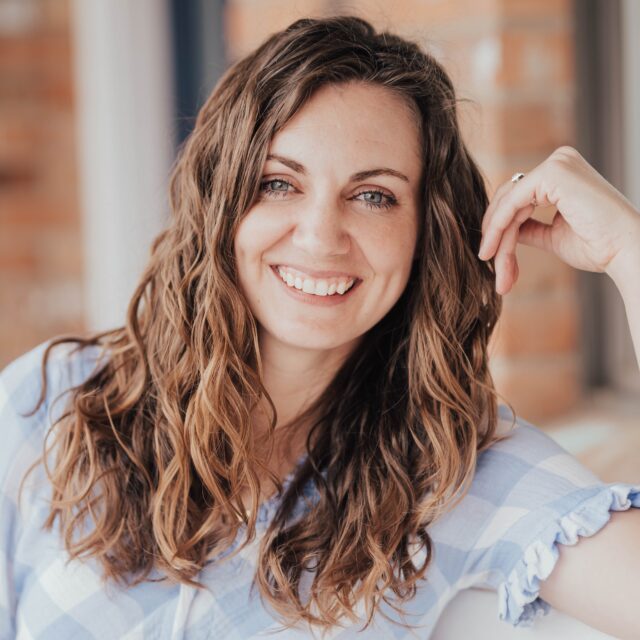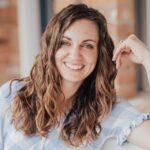 I believe small sewing moments can create great joy. Find your own "right" way to sew. -Heather