Easy DIY Vampire Costume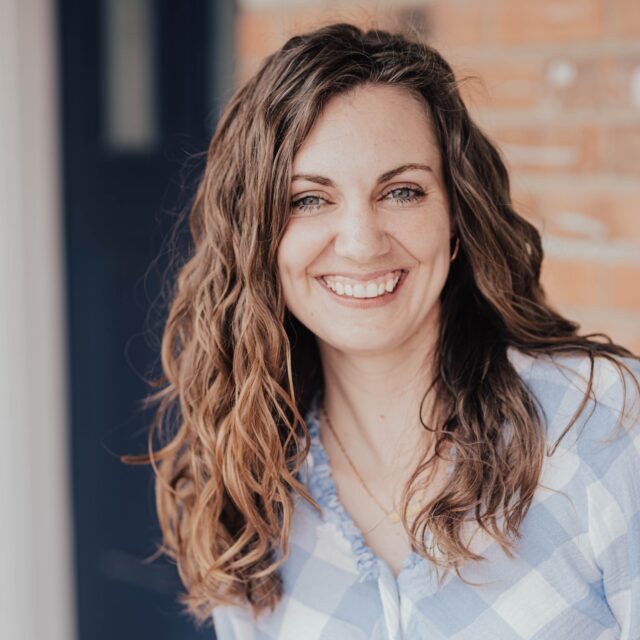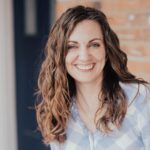 This post may contain affiliate links.
Make an easy DIY vampire costume with items already in your house! Any boy or girl would love be this scary vampire for Halloween!
My son really loves wearing scary costumes for Halloween. He's really gotten into the Halloween spirit and scaring people. He's also worn a werewolf costume, a ghost costume, and a pirate costume (the scariest thing a toddler can come up with).
He even loves helping me put out the Halloween decorations every year. He comes up with new ideas of where to put things to scare people.
I loved this costume for my son because it was just so easy. He loved it because he felt so scary! He would make his scary face every time someone asked what he was, but then he would flash a smile and return to that sweet, silly boy.
I used clothes and shoes from his closet, and then I made him a cape using black velvet. You could honestly use any black cape that you have in your house.​​​​​​​​​​​​​​​​​​​​​
Add some vampire make up (which could also skip) to finish it off. I did make him the cape, pants, and vest, but then he wore those all winter long!
Do you love making costumes? Check out some of these ideas:
Easy DIY vampire costume
Supplies
White button up shirt
Black pants
Black socks
Black shoes
Optional: Black button up vest or a black sweater vest
Black cape – (learn how to make a cape from a t-shirt)
Start with a white button up shirt, a simple pair of black pants, a pair of black socks, and a pair of black shoes.
Optional: use a black button up vest or a black sweater vest. This isn't needed but it adds a nice touch to the costume.
Add a black cape. I made a black cape with a standing collar out of velvet, but you can use any black cape you have on hand.
For the make up put some pale base on the face and add some black around the eyes. Optional: darken the eyebrows.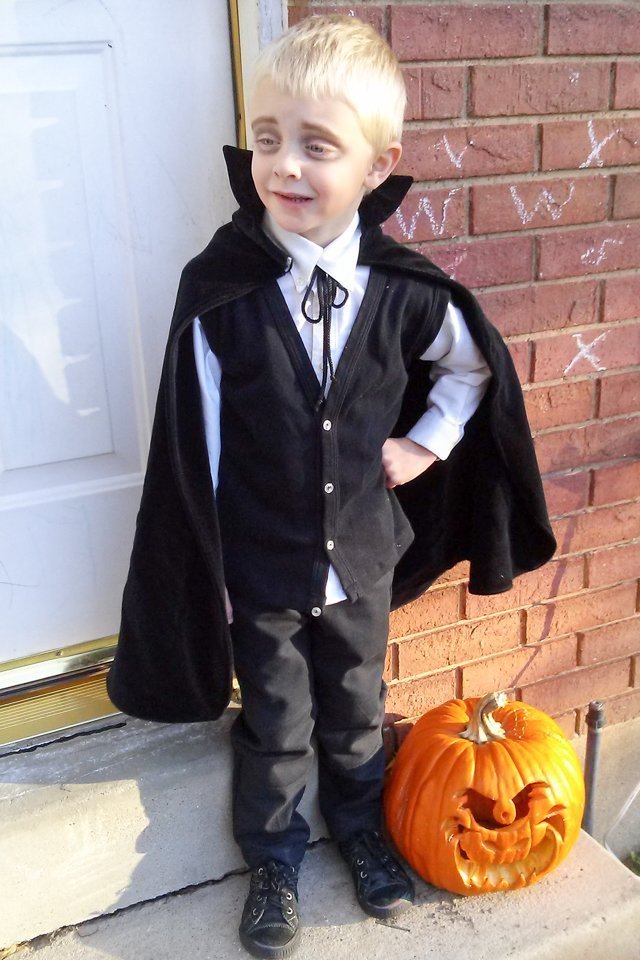 If you make something using this vampire costume tutorial, I'd love to see! Please share it on social media with the hashtag #heatherhandmade and tag me!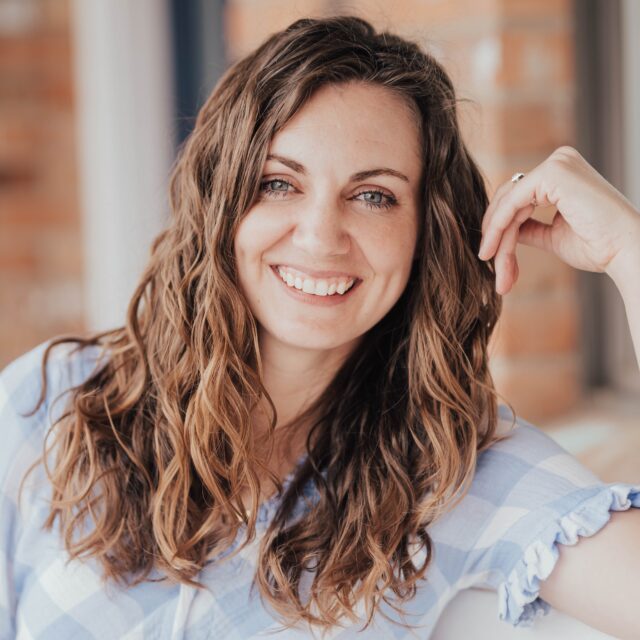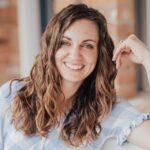 I believe small sewing moments can create great joy. Find your own "right" way to sew. -Heather