Sew Station Review for a Sewing Room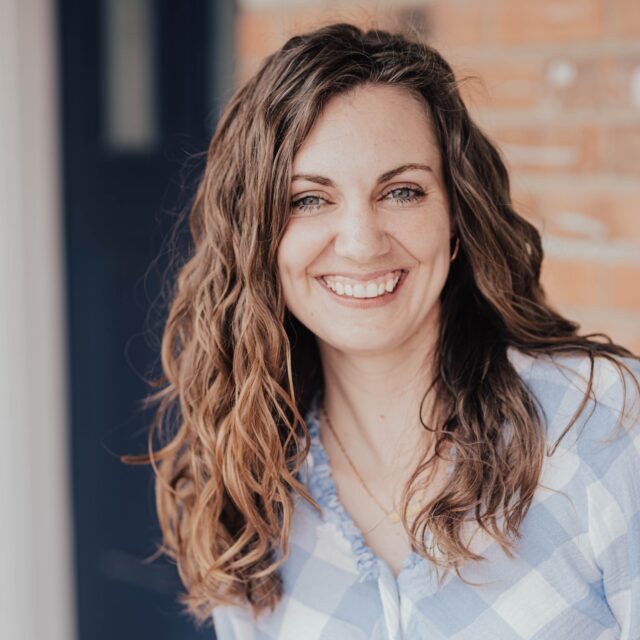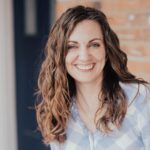 This post may contain affiliate links.
I tried the new Sew Station by Create Room with my Bernina sewing machine and my sewing supplies. The sewing machine can be raised and lowered.
I've always used a regular office desk for my sewing machines. I used to sew at a tailor shop and loved using industrial machines because they were fast and the sewing machine arm was flush with the top of the table.
I received a sewing machine cabinet, the Sew Station*, to review that has the capability for the arm of my domestic sewing machine to be flush with the top of the table.
Use the special code "HEATHERHANDMADE" to get $100 off at the Dreambox!
Are you interested in looking at sewing rooms? Check these one out: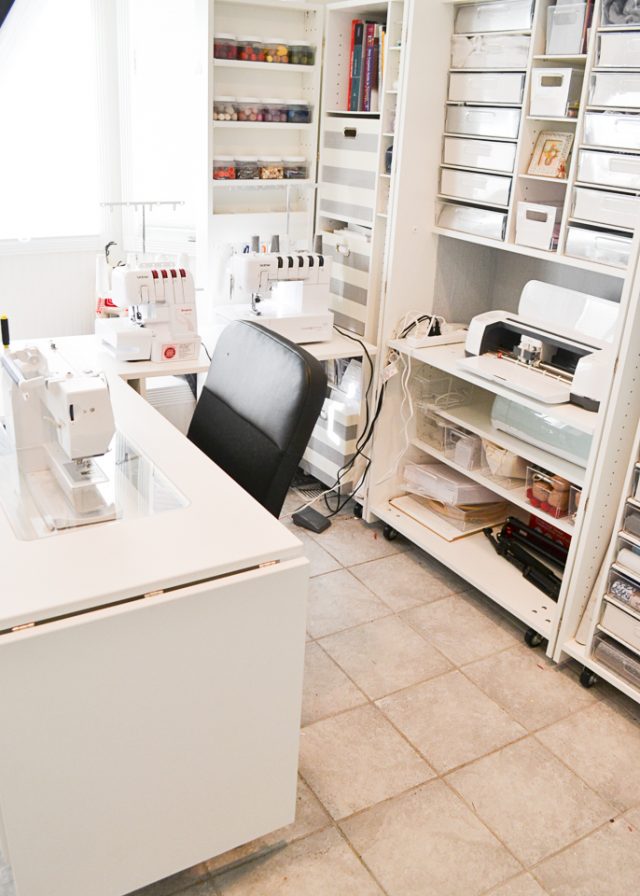 I love to personalize and decorate my sewing room, and the best is these sewing room hacks to make sewing quicker and easier.
Sew Station Review
When the Sew Station* is closed in looks like a desk height cabinet. Open the front door and see everything organized neatly inside.
Remove the piece from the top of the table and raise your sewing machine into place. Then insert the clear table top that is made to fit your sewing machine specifically.
The table insert is clear so that you can still see your bobbin case when you change your bobbin. Is is really smooth so that fabric will move across it easily.
On the left I have three shoe box size organizers filled with some of my sewing tools. The front of the box has pins and safety pins for easy access. Then I have all my sewing machine needles that haven't been opened yet. Behind that I have all my sewing machine feet and machine cleaning tools.
Next I have my wax chalk and giant rolls of new elastic in my most used widths of 1 inch and 2 inch. This will change as the elastic gets used.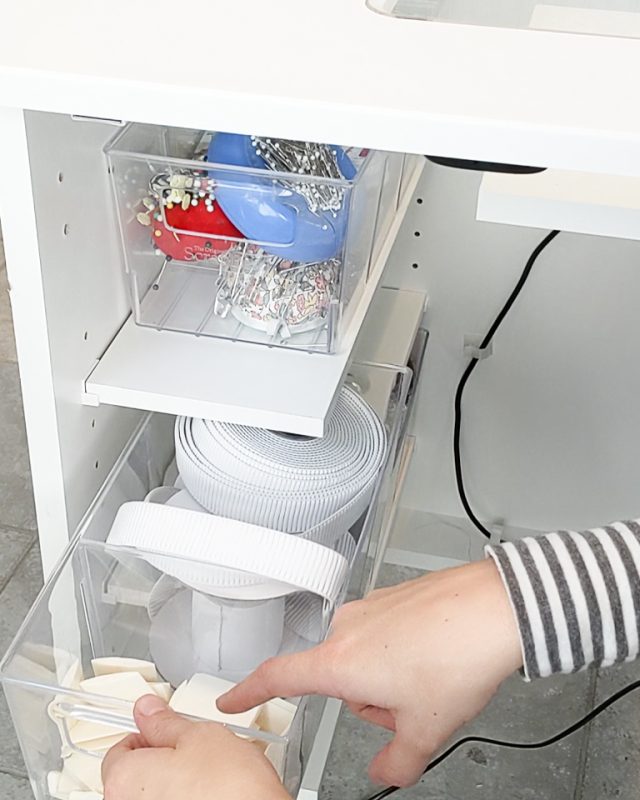 The front of the lowest box has random elastic sizes and styles.
Then in the middle and the back I have elastic that I cut off of underwear when it needs to be thrown away. (Here are some ideas for finding elastic to reuse.) I find that the fabric wears out quicker than the elastic. I organize it by adult and kid so that I can quickly grab what I need.
I love when I'm sewing kids leggings or pajamas and I can quickly reach down and pick out elastic that is the size I need.
On the right side I have my serger thread on the lowest shelf. The next two spool shelves I have my sewing machine thread organized by neutral colors and then rainbow colors. I changed the angle of the spool shelves so that I could see the sides of the thread while sitting down.
I also store my full bobbins on the spool holders. I appreciate keeping my thread inside the cabinet so that it's not weakened by UV rays from the window.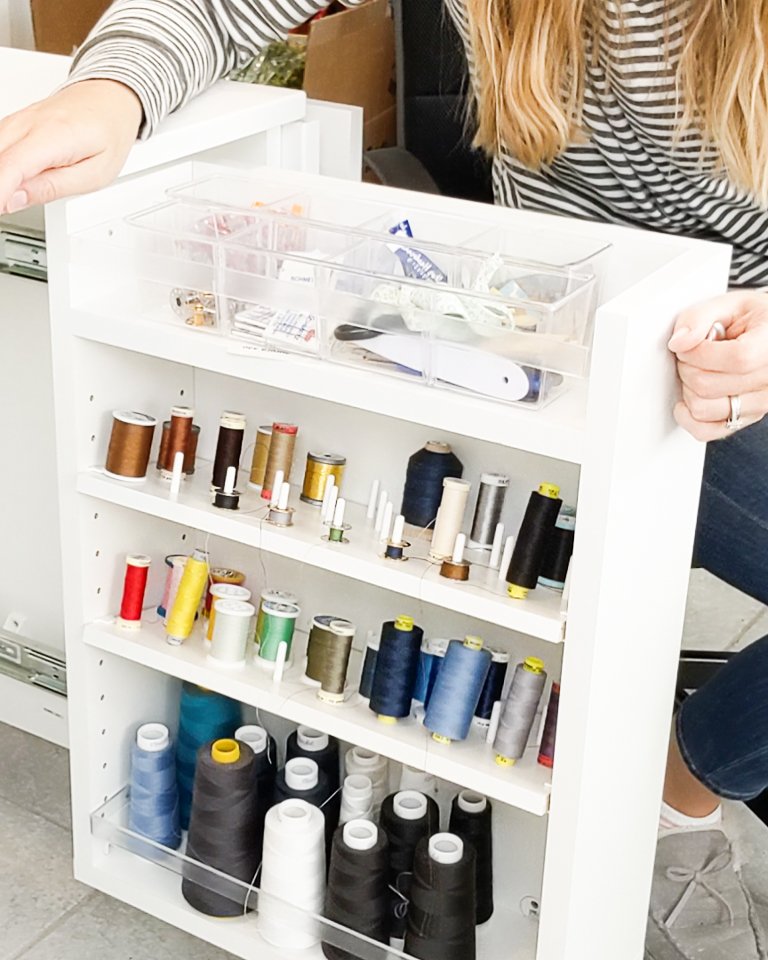 The top of the pull out shelf has all my tiny sewing tools. This is where I keep my scissors that I wear around my neck, small rulers, seam rippers, sewing machine needle packages that have been opened, and empty bobbins.
I also keep all my different tags I have and my clips. I don't use clips that often, but it's nice to have them handy.
The Sew Station* has two extra tables that can be lifted up for more table space. One is just to the left of the sewing machine, and the other is in behind the sewing machine. It's all desk height, but I like to use it as a cutting table since it's such a large space. It would fit my portable cutting mat perfectly.
I now have my Sew Station connected to my Dreambox where you can read about my review for a sewing room.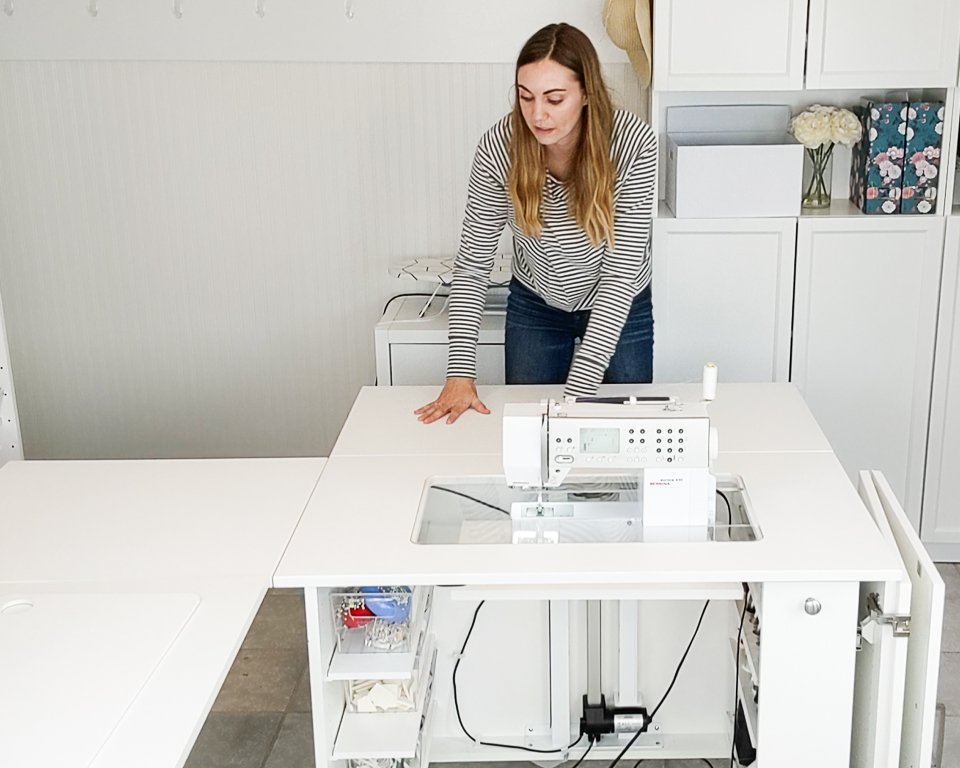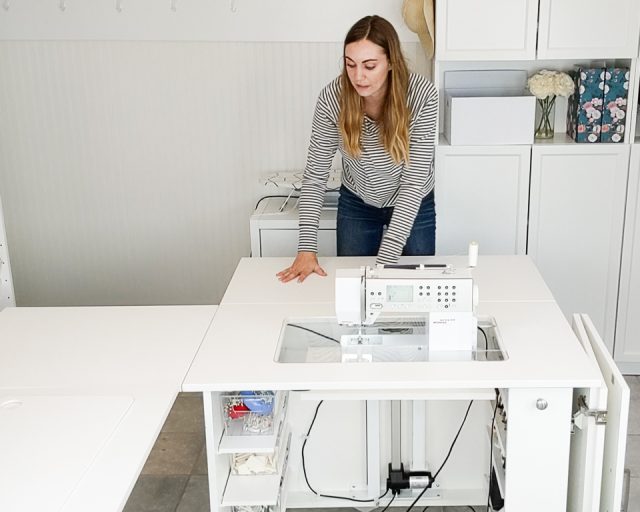 If you get the sew station*, I'd love to see! Please share it on social media with the hashtag #heatherhandmade and tag me!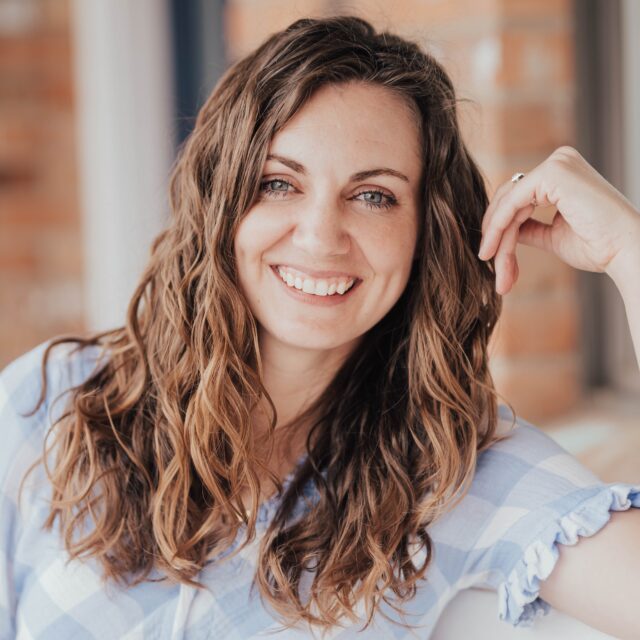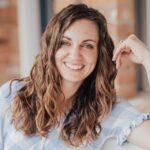 I believe small sewing moments can create great joy. Find your own "right" way to sew. -Heather