26 Ways to Sew and Save Money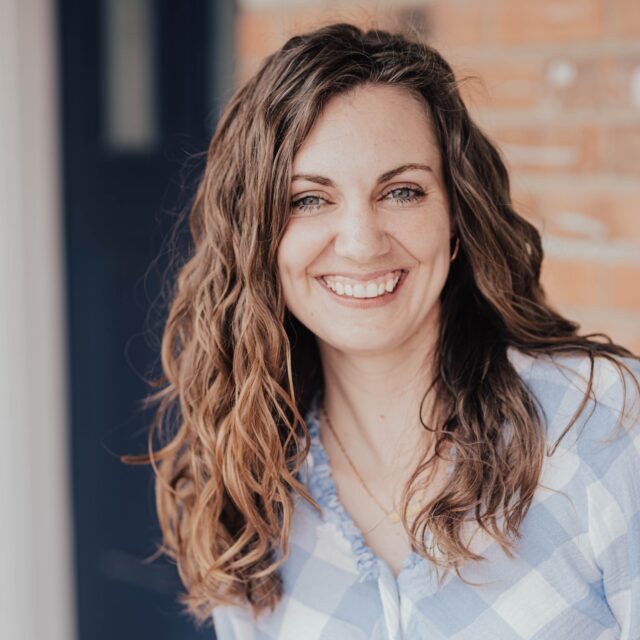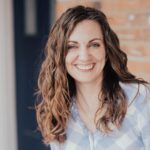 This post may contain affiliate links.
Sewing can be an expensive hobby, but you can also sew and save money and sew to save money. I might not always be cheaper than fast fashion at big box stores, but it's a sustainable way of sewing. I have used these tips in my sewing practice, and I have saved my family money.
Many years ago fabric used to be cheaper than clothing so sewing really did save you money. Now fabric is more expensive than cheap clothing, but there are still ways to sew and save money!
If you are learning how to sew, you can start with the free 5 day email course to learn how to sew!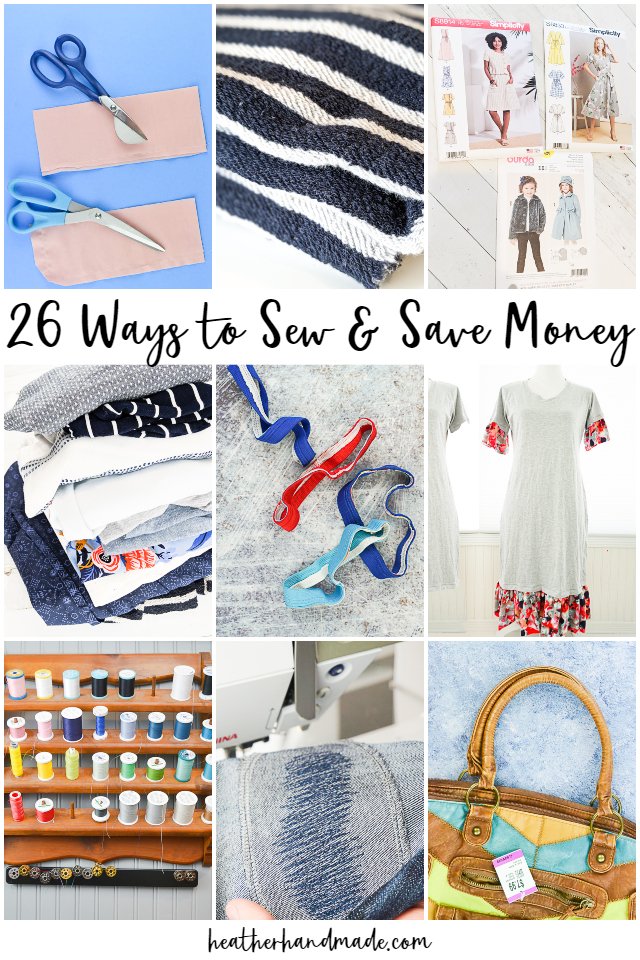 Is sewing an expensive hobby?
The answer is yes and no. It really depends on what you like to sew and where you like to get the fabric. Refashioning, upcycling, and using fabric from the thrift store helps a lot. Quilting and apparel sewing can get expensive quickly, but I discuss this in depth below.
Sew and Save Money on Fabric, Notions, Tools, and Machines
1. Tell your friends and family you are learning to sew or that you love sewing
People will give you stuff. I've had family members, friends, and even friends of friends give me bags of fabric, trims, and notions. If it didn't fit in my color scheme, I use it for muslining or for my children.
Hopefully, they don't ask you to sew lots for them, but I have found a lot of people are more willing to get rid of fabric and clothing if they know it will go to someone who will use it.
2. Sew your stash
Have you ever bought a certain fabric at the store and realized you had something very similar in your stash? I have.
Right now I'm trying really, really hard to sew with what I have, and I've done a pretty decent job. I still have a stash, but I've made a good dent in it. And sewing my stash has made me realize what fabrics I want to reach for, so I can make better fabric buying choices.
If you are staring out and don't have a stash then try to buy for each project instead of buying to buy.
3. Don't buy something only because it's on sale
You get an exciting feeling from buying fabric or a pattern because it feels like you bought an item of clothing.
But how often have you bought fabric and you never used it? How often were you a sucker for a fabric sale and realized the fabric wasn't your style or color?
4. Watch for other sewists to sell their stashes
A lot of my friends sell their fabrics on instagram or in facebook groups to get rid of their extra. You can get name brand or high quality fabric for a great discount even if you have to pay a little shipping.
I love getting fabric this way because I get a discount, the fabric gets used, and my friend gets a little bit of money. This also works well for fabric swaps with sewing groups near you.
5. Search for nearby manufacturers or warehouses and ask if they'll sell you remnants
I get a fiar amount knit fabric from a manufacturer that has remnants they need to get rid of. I get really high quality knits for really cheap. It's a bit of a drive, but I get a lot of fabric for inexpensive. It's always worth the drive.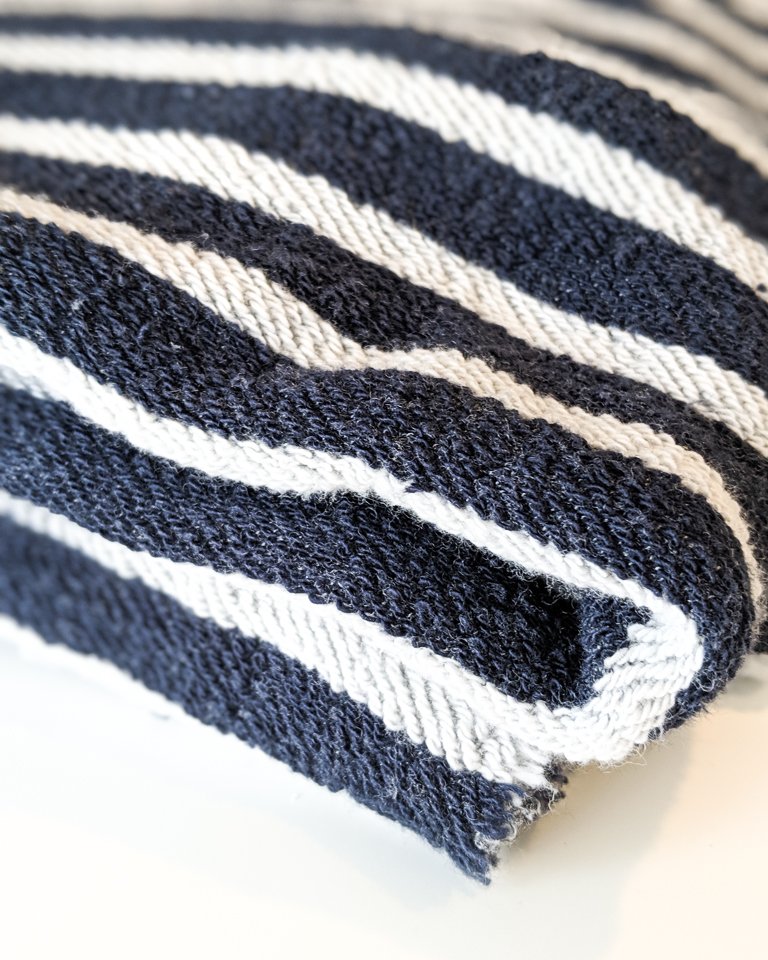 6. Thrift
You can thrift fabric, sheets, drapes, tablecloths, etc to use as fabric. If the print is nice enough than you can make something out of it. If the print is not nice you can still use the fabric for muslins.
I have been thrifting fabric for several years, and it usually depends on the store. Find the one near you that has fabric. I've seen fabric bundled into bags and hung individually on hangers.
I usually find polar fleece, quilting cotton, and old polyester, but I've found lots of gems over the years. You get good and feeling what the fabric is by touch only, and then I do a burn test at home.
7. Alter and fit thrifted clothing or hand-me-downs
It's always cheaper and easier to alter thrifted or hand-me-down clothing. I'm just willing to do a little bit of work to get what I want, and not making the item completely from scratch. This really depends on the fit and the item because some things I have to make from scratch.
8. Refashion for yourself and upcycle for your kids
Refashioning and upcycling means changing the style and/or of the piece. This can be dyeing, bleaching, embroidery, cutting, hemming, rearranging, adding, etc. Refashioning is a cheap way to figure out your style, colors, and which fabrics you like to work with.
Here are some refashion tutorials to get you inspired. I also have a giant list of kids upcycle tutorials!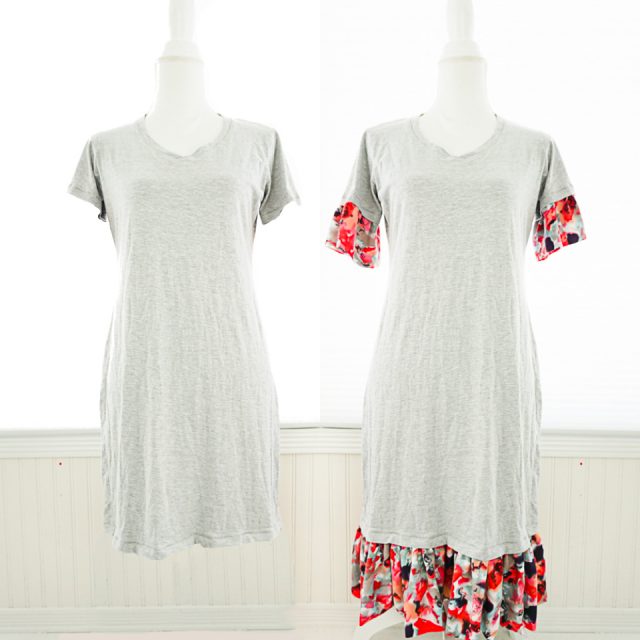 9. Buy purses, backpacks, and bags used and reuse the bag hardware and zippers
There are lots of bags for sell at a thrift store that might have a hole or stain, but the hardware is in great shape. Getting hardware and zippers for a couple of dollars is super cheap!
Learn how to fix a zipper if the pull came off so you don't have to buy a new one!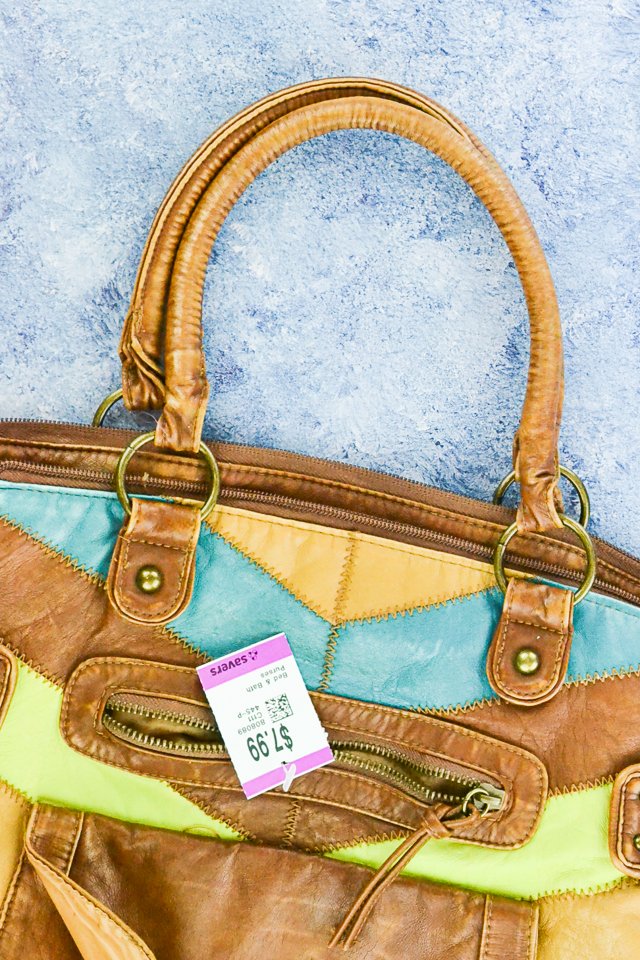 10. Reuse notions from clothing you are throwing away
I love cutting elastic off of my kids underwear and using it in a sewing project. It's the right size, it great shape, and it's in a casing so nobody will see the crazy colors.
I also cut off buttons, zippers, and pockets to reuse on other projects. I try to save as much as I can from an item of clothing I'm throwing away or cutting up to reuse.
11. Be willing to mend
Instead of buying and making a bunch of new clothing, can you fix a seam or mend a hole? Can you cover a stain, bleach or dye the whole item?
Here are three different ways to mend!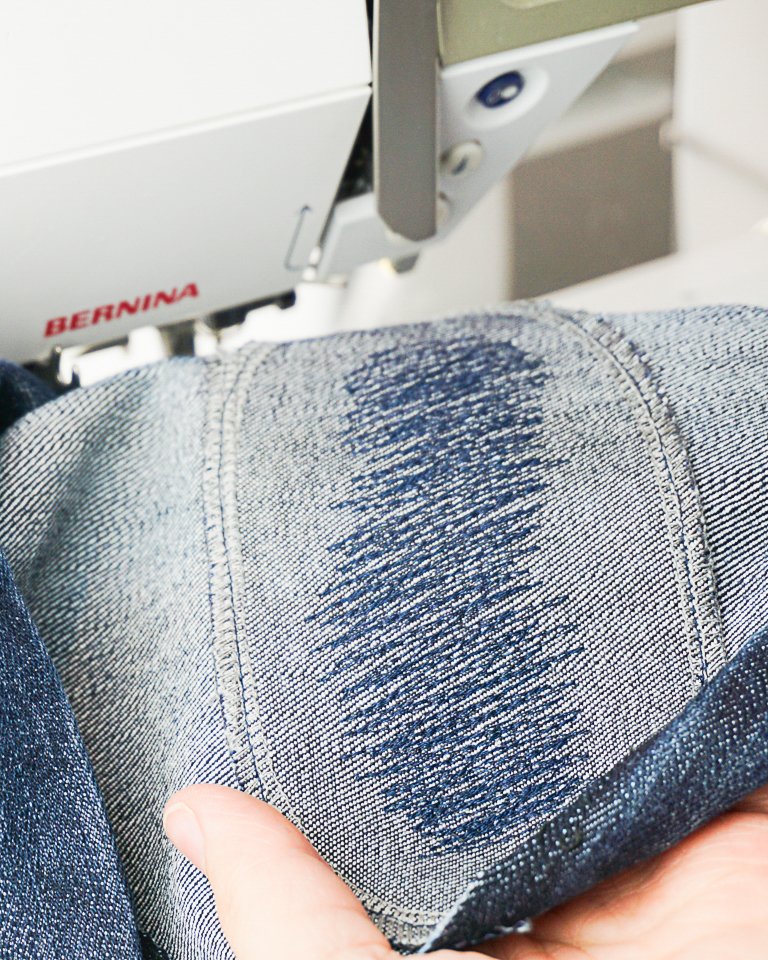 13. Use fabric as interfacing
This might seem counterintuitive but hear me out. Sew-in interfacing is very similar to lightweight muslin, and I always have scraps of fabric from the item I just cut out. The scraps are never enough to make something else, so they are kind of wasted.
Now I only sometimes use woven fabric scraps as interfacing, and it's been awesome. It doesn't prevent the need to iron, but it still gives the stability you need. It works best with lightweight fabrics that need lightweight interfacing.
I think it makes my items better because everything is interfaced with the correct weight and drape since it's the same fabric. I do have to sew in the interfacing instead of ironing it, so it takes more time but my garments look amazing.
You can also learn how to use interfacing so you can be more strategic about using it.
13. Keep all your scraps and use them
Use them as lining, pockets, facings, interfacing, etc. I keep all scraps that are about 10 inches or larger and I often have a place to use them. Here are some ideas for using scraps.
14. Buy high quality for the tools you use a lot
For things you use often like pins and scissors it's worth it to get good quality. I actually don't have a lot of the standard items found in a sewing room because I'd rather spend my money on fabric. But I do have a few basic high quality items that were worth the investment.
Find your pain point and that's where you should spend your money.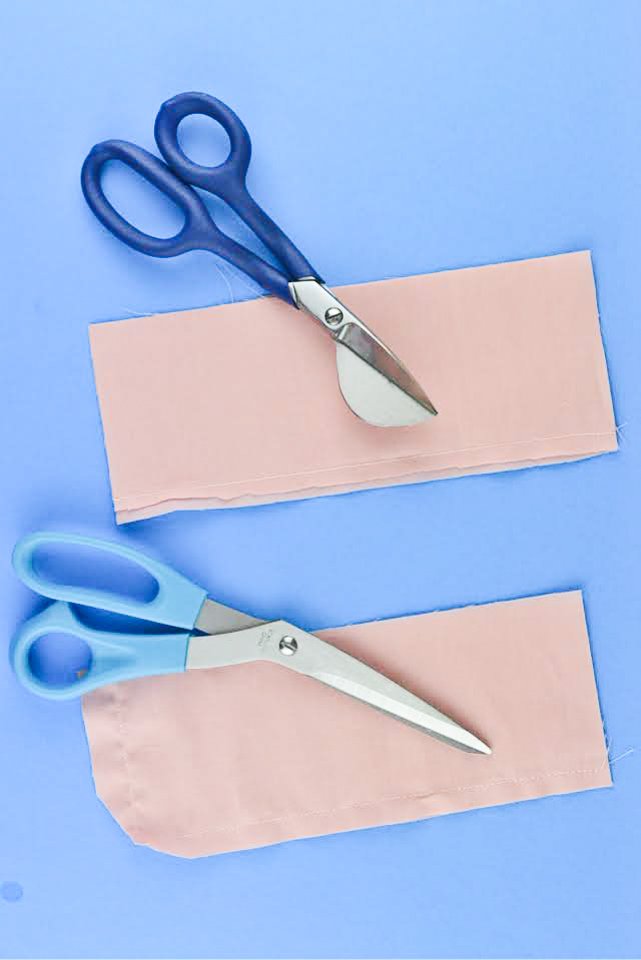 15. Learn how to use fabric the right way, learn how to plan a wardrobe, and learn how to fit your own body
I lump these together because these all come with sewing a lot and can make a big difference in wearing what you make. You can either make a lot of mistakes to learn or you can take my two favorite online classes: Fabric Know-How* and Plan Your Wardrobe*.
16. buy supplies on Wawak
It's the cheapest online sewing supplier I have found. The shipping is fast, and there's such a huge selection. The prices are amazing.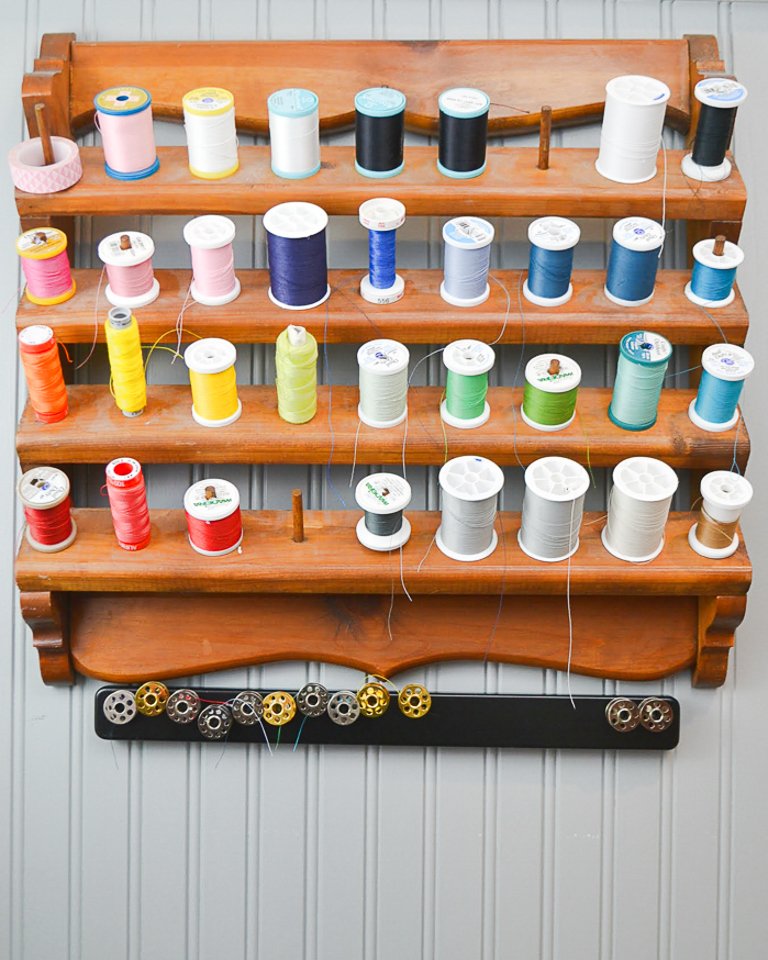 Sew and Save Money on Patterns
17. This is kind of controversial, but don't buy pdf patterns on sale
You feel the pressure of buying something, but you don't know if you'll make it or wear it. Are you buying it because it's on sale or because you'll actually use it?
Do you want the high of the purchase or feeling like you bought a item of clothing for $7 (that you're actually not buying clothing)? Unless you've planned out your patterns and wardrobe, and you've been waiting for a specific designer to have a sale, don't buy only because there's a sale.
You can save money buy buying 3 pdf patterns full price every year ($30), instead of buying 20 pdf patterns on sale every year ($140).
18. Do buy paper patterns on sale
The big 4 paper patterns are not worth it full price so only buy them when you can get them for $1 each. I keep a list of the patterns I want on my phone, and then whenever I see them on sale I can buy them.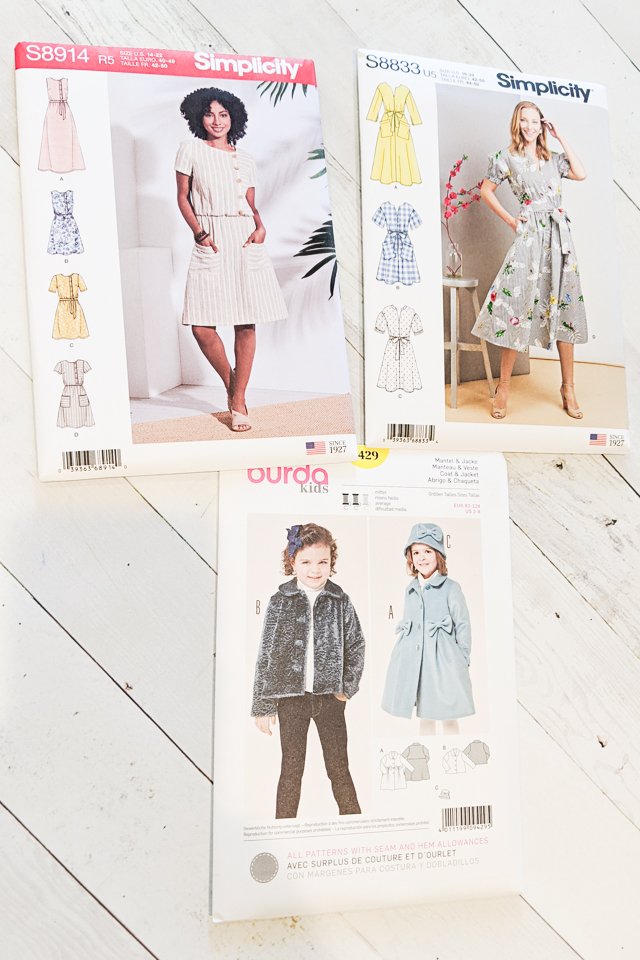 19. Use free patterns
There are loads of free patterns. Almost every single designer has one or more free patterns. By using their free pattern you can see if a designer has good drafting, designs for a body similar to yours, and has good instructions that you understand.
This is the best way to "try out" a designer before spending any money.
20. There are books full of patterns
You can buy the book to be able to keep all the patterns, or borrow the book from the library and trace the patterns. This is a great way to get lots of patterns for a small price. My favorite pattern books are Kwik Sew for Swim and Action Air*, and Kwik Sew for Baby*.
21. Learn how to alter patterns and combine patterns
You can hack a pattern into a lot of basic styles without having to buy another pattern. It's so amazing what you can do with the patterns you already have instead of always buying a new one.
22. Use cheap tracing paper
Trace your tissue paper patterns or trace your printed and taped pdf patterns. Store you patterns so you can use them again and mark and alter your traced pattern.
My favorite tracing paper is medical exam paper. You can get a giant roll* for cheap!
23. Plan your wardrobe silhouettes before buying any patterns
If you like all loosely fitted tops and fitted bottoms then you know the patterns that will fit into that silhouette. If you don't know what you like, use the Wardrobe Architect to figure out your style.
"Making" Money While Sewing (without having a blog or business)
24. Use ebates when buying online to get some money back
There's nothing special about ebates. You don't have to open a new credit card, and there's no catch. Sign up for ebates here*.
25. USE Ibotta WHEN BUYING in big box stores
There's nothing special about Ibotta. You don't have to open a new credit card, and there's no catch. Sign up for Ibotta here*.
If you make something using this tutorial, I'd love to see! Please share it on social media with the hashtag #heatherhandmade and tag me!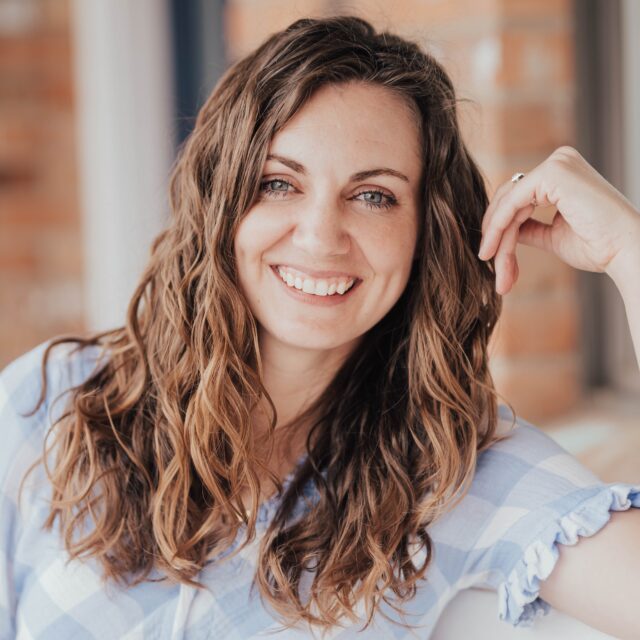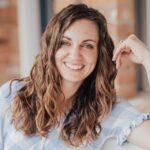 I believe small sewing moments can create great joy. Find your own "right" way to sew. -Heather