My Favorite Sewing Tools
This post may contain affiliate links
These are my favorite sewing tools that are perfect for any sewing level from beginner to advanced. They also make great gifts!
In every hobby comes tools that you have to buy to actually be able to do that hobby. I don't have a fully decked out sewing room, but I do have some sewing tools that I can't sew without. If I don't have them, then I'm walking around looking for them.
I have tried a lot of different brands over time, but I'm always willing to try others so this list is constantly changing. These are my favorite current sewing tools that I can't sew without!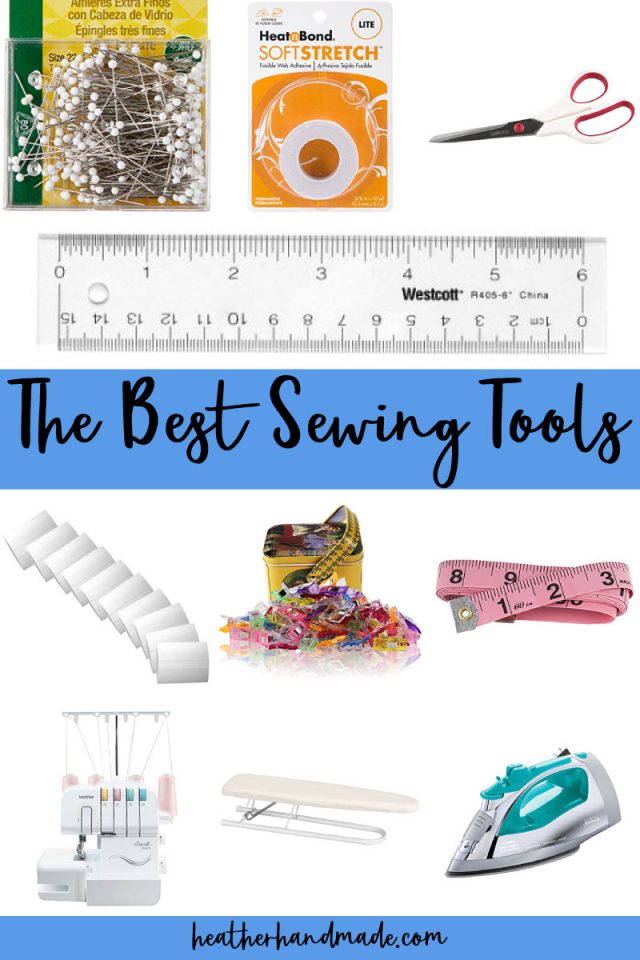 I did not link to any sewing machines in this post, because I have another post full of the best sewing machine for sewing clothes. Sewing machines really vary by what you are sewing and what you can afford.
Also, I'm frugal and like to sew to save money so most of these ideas are budget and beginner friendly options. If you are learning how to sew, you can start with sewing 101 for beginners!
I also have another list of new sewing tools I've tried!
The Best Sewing Tools
I love sewing and saving money. With every hobby comes items that you need. These are my top sewing tools that are perfect for beginner sewing!
If you make something using this sewing project, I'd love to see! Please share it on social media with the hashtag #heatherhandmade and tag me!