Ways to Reuse and Find Elastic
This post may contain affiliate links
Learn different ways to reuse and find elastic from common items found around the home. There's lot's of ways to get cheap and free elastic!
I remember looking in my mom's sewing box as a kid and seeing lots of random elastic pieces. Some of them were cut off of pants and underwear, and I often thought it was weird.
Now that I sew a lot I do the same thing. I cut off and save buttons, I cut off and save lace, and I cut off and save elastic. It's great to be able to reuse it.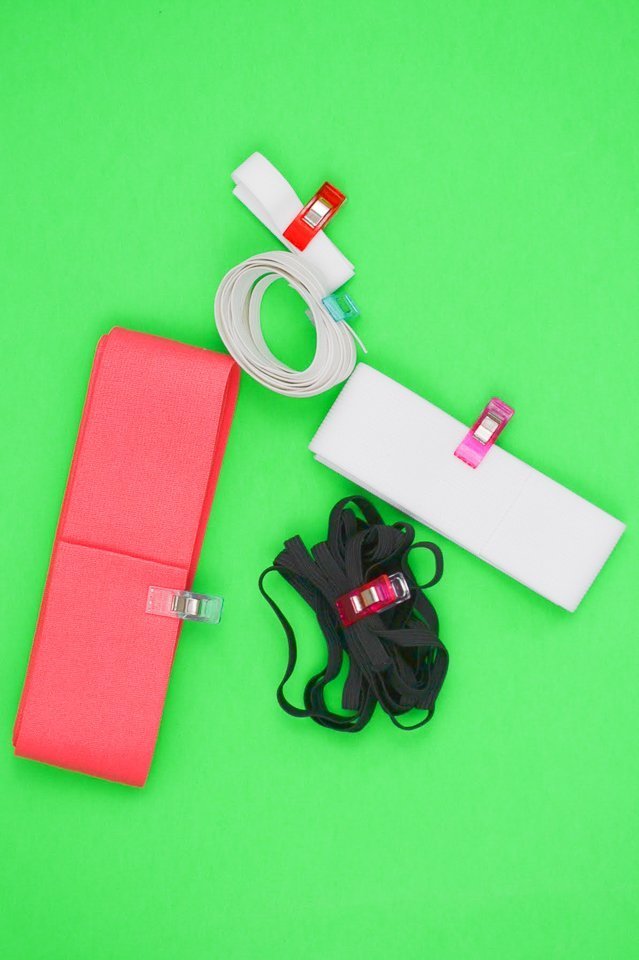 Some of these examples will also work well for making face masks with elastic, but I use these tips in all of my sewing.
Do you like to upcycle and reuse items to sew? Here are some cheap ideas!
Ways to Reuse and Find Elastic
Cut elastic off of underwear
My favorite way to reuse elastic is to cut it off of old underwear. My mom used to do this, and I continue to do it. Usually the underwear starts getting holes or stains, but the elastic is still stretchy.
When the underwear is ready to be thrown away just cut off the waistband elastic. I don't cut through the elastic, but I cut through the fabric. I never seam rip the stitches, and just leave it on when I reuse it.
I've found that boy's and men's underwear elastic is the best, and it is the widest. It works much better than girl's elastic.
Cut elastic off of a bra
Another great place to find elastic is from an old bra. This elastic is lingerie elastic so it's usually a little more padded or might have designs on it, but it still works well. I like to use it for small applications like gathered sleeve hems.
I also cut out the bra cups to use in swimsuits that I am making. I find the bra cups are a better shape, give better coverage, and give greater hold to my swimsuit. And they are usually lying in my donation pile so it's free!
Remove elastic from an old fitted sheet
When I have a fitted sheet that I'm ready to upcycle or throw away, I check to see if the elastic can be removed and reused. It's always thin elastic, but there's a lot of it.
Sometimes the elastic is sewn right onto the fabric which is disappointing and makes it really hard to remove. Sometimes the elastic is lose inside the casing which makes it really fast and easy to removed.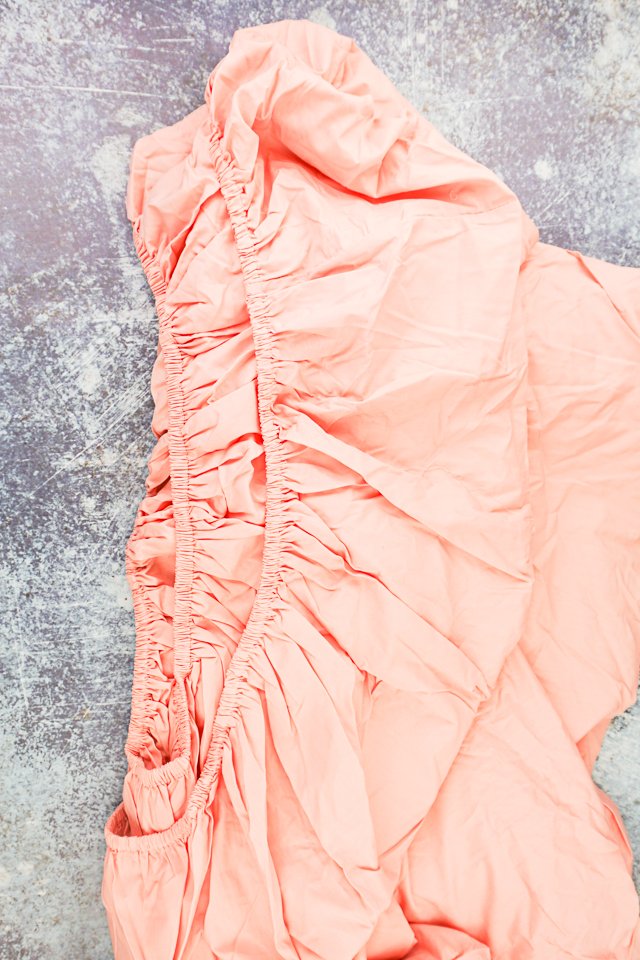 Use hair ties
If I'm in a pinch I use hair ties as elastic. Hair ties are made out of elastic there is just a small amount of it. Be really carefuly when cutting a hair tie so that the wrapped casing doesn't come loose.
Cut up tights
Cutting up tights are a great way to get a lot of elastic. You can cut off the waistband to use in a waistband or cut up the legs to use in leg and arm casings.
One drawback is the the nylon fabric rolls like crazy so it has to be used differently or realize that it'll just always be rolled.
I also love cutting up the legs of tights to make bow headbands for babies!
Cut waistband or legs from leggings
Similar to tights I love reusing parts of leggings. Kid leggings get thrashed pretty quickly at our house so I always cut the waistband elastic off to use in my next pair of leggings.
You can also cut the legs of the leggings into sections that can be reused as elastic. It really depends on how stretchy the leggings are and how much the legging fabric can return back to is original size.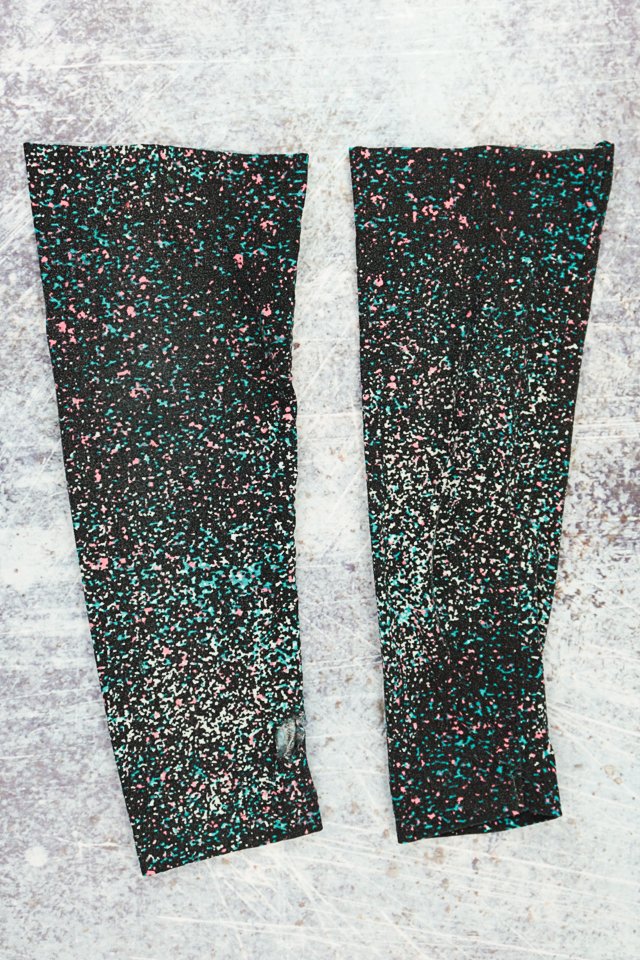 Cut up t-shirts and stretchy dresses
I love upcycling t-shirts and t-shirt dresses whenever I can. There's just so much fabric to be used. I used this dress below for baby bloomers and a headband, and there's still plenty of fabric left!
You can strips of the t-shirt or dress into sections, and they can be reused as elastic. It really depends on how stretchy the original item was and how much the fabric can return back to is original size.
Where to buy elastic for cheap
I find buying elastic in bigger rolls costs more up front, but it lasts me a lot longer. Here are some of the places I look for rolls of elastic:
Wawak.com
Amazon
Walmart
Ebay
Etsy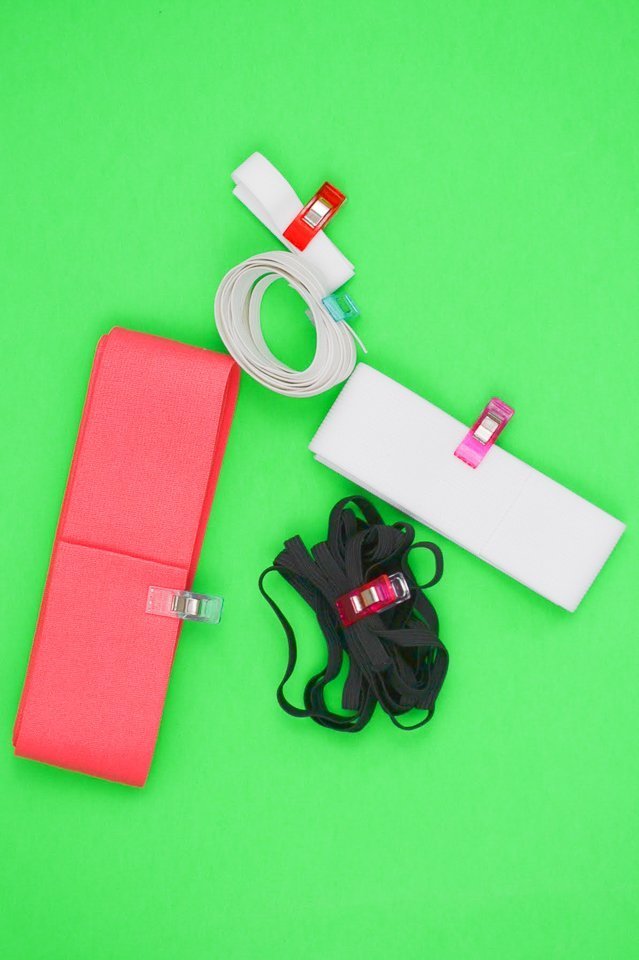 If you make something using this sewing project, I'd love to see! Please share it on social media with the hashtag #heatherhandmade and tag me!