This post may contain affiliate links indicated with a *. Read the full disclosure here
With all the extra men's button up shirts that can be found at thrift stores, sew them into something else with one of these men's shirt refashion tutorials!
I love refashioning men's button up shirts. It's definitely at the top of my list of favorite items to refashion. There's plenty of fabric, and the woven fabric is always easy to work with. I love reusing the button placket in a unique way!
To show you what you can do with a men's shirt. I found lots of great tutorials, so you can try one with a men's shirt you have laying around.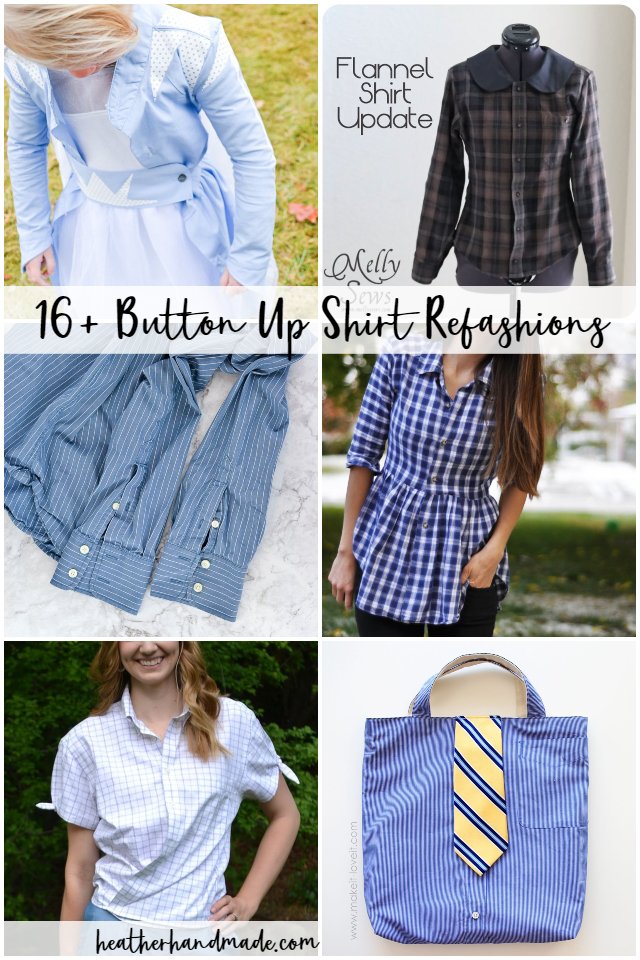 Do you love to refashion? Check out these lists of refashion ideas! There's something for everyone!
Men's Button Up Shirt Refashions
Use a button up shirt to make something new and fun. These refashion tutorials are for women and children, so you'll find something for everyone!
If you make something using this tutorial, I'd love to see! Please share it on social media with the hashtag #heatherhandmade and tag me!