How to Upcycle One Shirt into Two Pants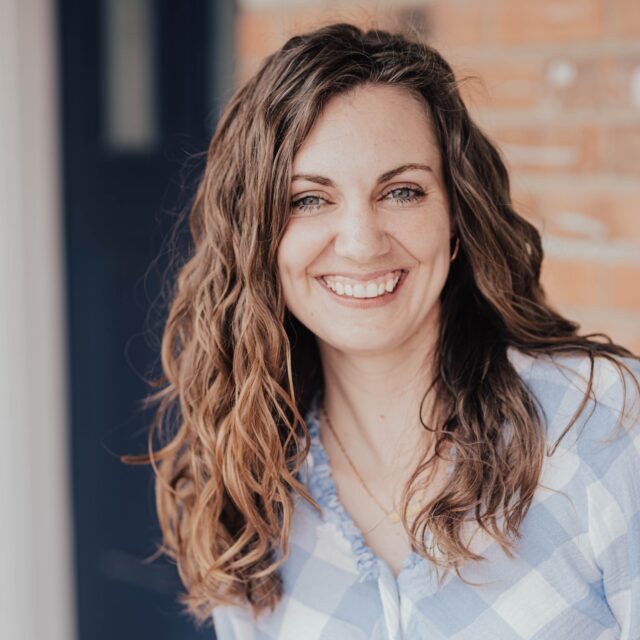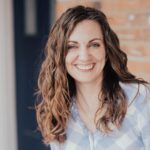 This post may contain affiliate links.
Learn how to upcycle one button up shirt into two pairs of kid pants. One pair of pants is from the sleeves and one is from the body.
One shirt or one pair of pants has tons of fabric. Way more than I realized until I started working on this series. Did you know you can make two pair of pants from one button up shirt?
It might be a little cliche but I love having my kids match. Or at least coordinate. So making them pants from the same shirt was just too adorable!
It's so amazing how much fabric is available in a shirt, and it makes me want to refashion all the button up shirts!
Learn how to upcycle all your kids clothing! You'll save so much money and time.
what is upcycling?
Upcycling is to reuse material to create something better than the original. I usually use this to describe when I'm sewing adult clothing into clothing for children or I'm sewing clothing into an accessory or house item.
Upcycling saves time, saves money, saves the environment, and saves memories.
Save time by reusing details from the original shirt. Save money by using something you already have.
Save the environment by keeping t-shirts out of the landfill. Save memories by reusing a favorite adult t-shirt for your toddler or child.
I love the details on a men's button up shirt. My son's harem pants even have a pocket for all his treasures. And the cuffs on my daughter's pants are so adorable.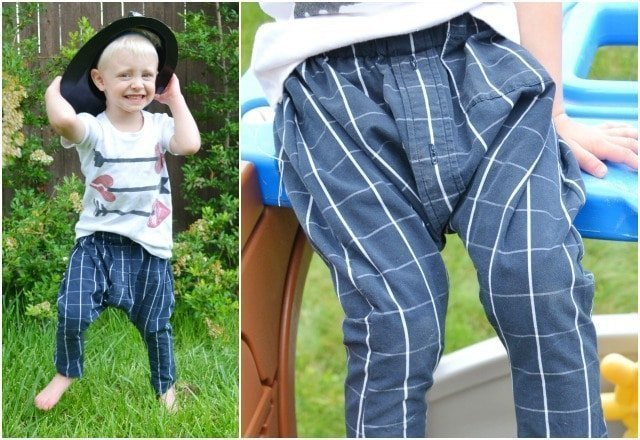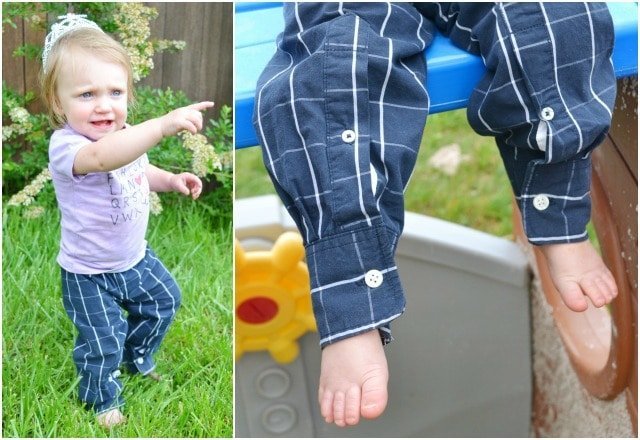 How to Upcycle One Shirt into Two Pants
Supplies
Harem Pants tutorial
Cut the shirt open along the shirt side seam and through the sleeves.
The harem pants pattern need to be cut on the fold. Fold the front of the shirt along the center of the button placket.
Line up the hem as closely with the hem as possible. The hem will be angled so you'll just have an angled hem.
Fold the back of the shirt in half and line up the pattern on the fold and with the hem.
Sew the button placket closed.
Construct the pants as directed by the pattern.
Shirt Sleeve Pants
Cut the sleeves off of the shirt. If not already, cut open on the seam so it can be opened flat.
Lay the pattern out on the sleeves. Use the cuff as the hem.
Construct the pants as directed by the pattern.
Find the big list of all the upcycling tutorials I've created!
Share any upcycle inspired projects for your children with the hashtag #upcycledkid!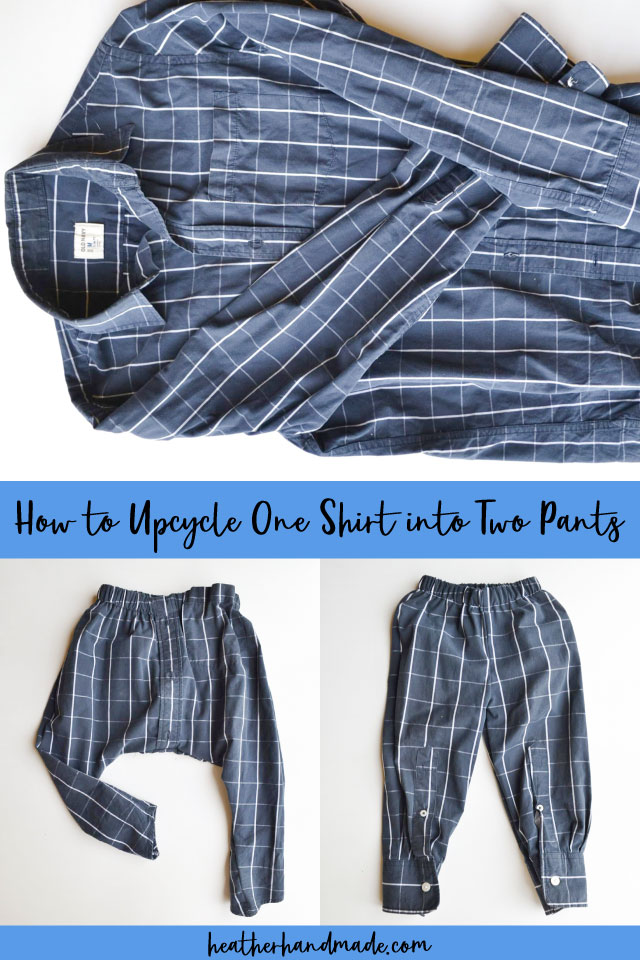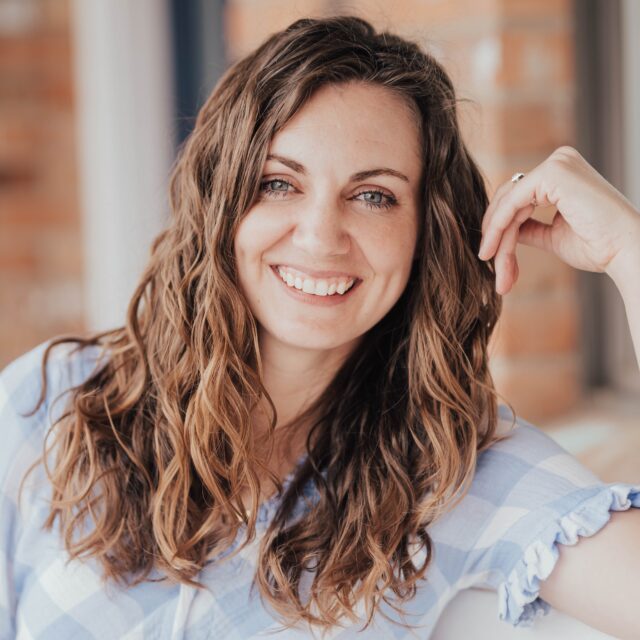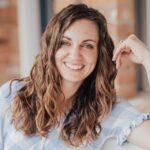 I believe small sewing moments can create great joy. Find your own "right" way to sew. -Heather