Men's Shirt to a Dress Refashion Tutorial
This post may contain affiliate links
Use this sewing tutorial to refashion a men's shirt to a dress. Most of the details are already done making this the easiest dress to sew!
Recently, on of my friends gave me about ten of her husband's button up shirts that they were done with. I made my refashioned shirt dress 4.5 years ago, and I even wore when my husband proposed to me!
I've always wanted to make a tutorial out of it, but I'm in a stage of life where my size and weight are constantly changing so I decided to make a simpler tutorial elastic waist version!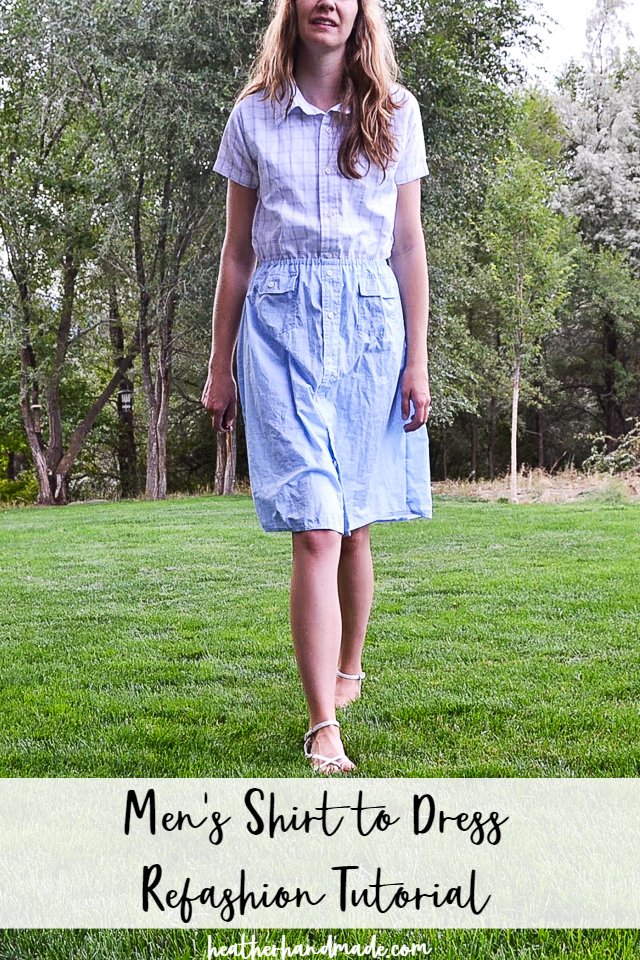 It is super comfy and "chasing kids" worthy. It can grow with pregnancy, or it shrink with post-partem. I love that it has nursing access, it has pockets, and it's cute and fun!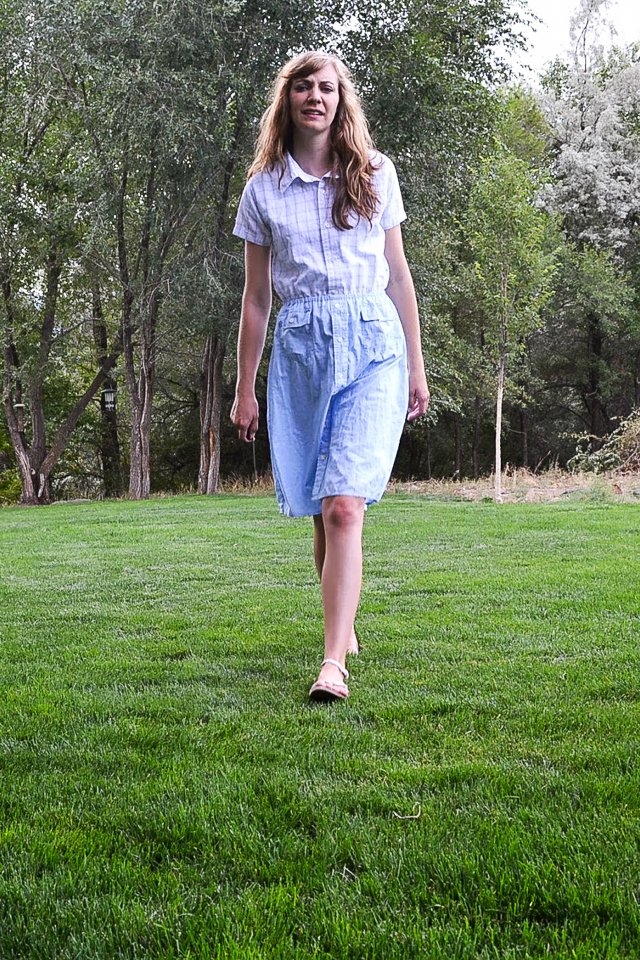 I've decided this is the perfect dress for women, and it's perfect for summer!
Don't miss all these other dress refashions! This shirt dress is really similar to a button up shirt I refashioned into a dress with a piece of fabric.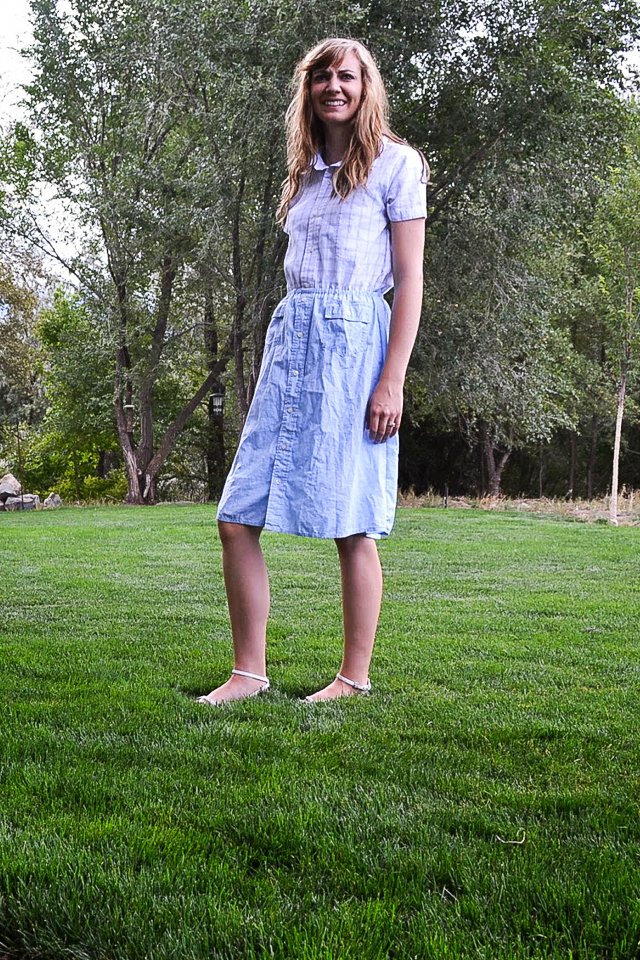 Men's Shirt to Dress Refashion Tutorial
Supplies
Two men's button up shirts (1 large enough to fit loosely around your hips, 1 fits your torso loosely)
5/8 inch elastic measure to fit your waist – here are some ideas for finding elastic to reuse
Take the shirt that will become the skirt. Cut the sleeves off and cut a straight line across the top at the length you want with 1″ seam allowance.
Take the shirt that'll become the bodice and cut it at your waist with 1″ seam allowance.
Line up the shirt with the skirt at the waist. Draw new side seams for the skirt and shirt.
Sew up the new side seams separately, trim, and finish the edges.
(My shirt was pretty large so I cut them off and resewed them on at then end. You don't have to do this if your shirt fits you loosely.)
With right sides together insert the skirt inside the bodice matching the waist seam.
Sew the waist together at 1″. Finish the edges.
Pin the seam allowance down (or up, no difference).
From the outside sew the seam allowance 3/4″ from the seam line. Leave a small opening.
Insert elastic into the opening and close the small opening.
That's it! Enjoy your awesome new dress!
If you turn a men's shirt to a dress using this tutorial, I'd love to see! Please share it on social media with the hashtag #heatherhandmade and tag me!