Upcycled Shirt Cuff Pouch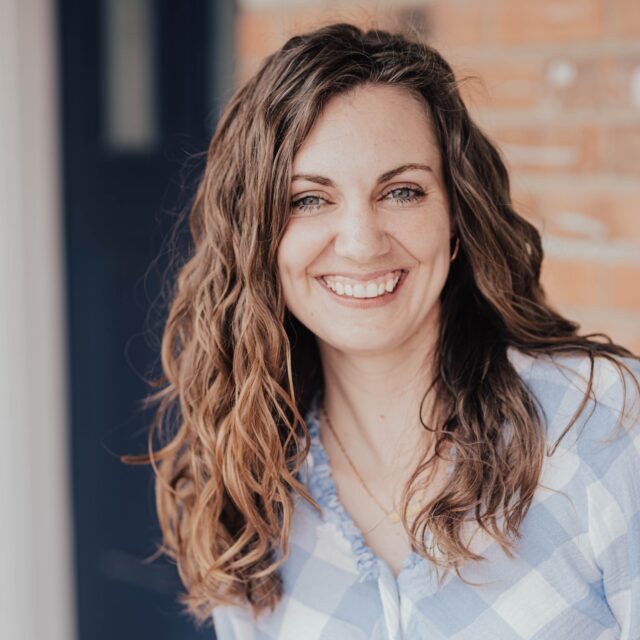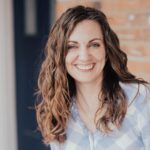 This post may contain affiliate links.
Learn how to make an upcycled shirt cuff pouch by turning a men's shirt cuff into a tiny pouch. This fun beginner sewing project is so easy!
I love upcycling and finding ways to use up all the parts of a men's button up shirt. I had a button up shirt that I had cut the body off for a skirt and one sleeve off for a plastic bag holder. It still had some fabric left, and I had kept it around because I knew I could think of more uses for it.
I had the idea to reuse the button and buttonhole one the shirt cuff and came up with this simple pouch tutorial. It is very easy to make since there is only three straight stitching lines. It creates a pretty tiny pouch, but it works great for lotion, chapstick, earphones, or any other essential that is tiny.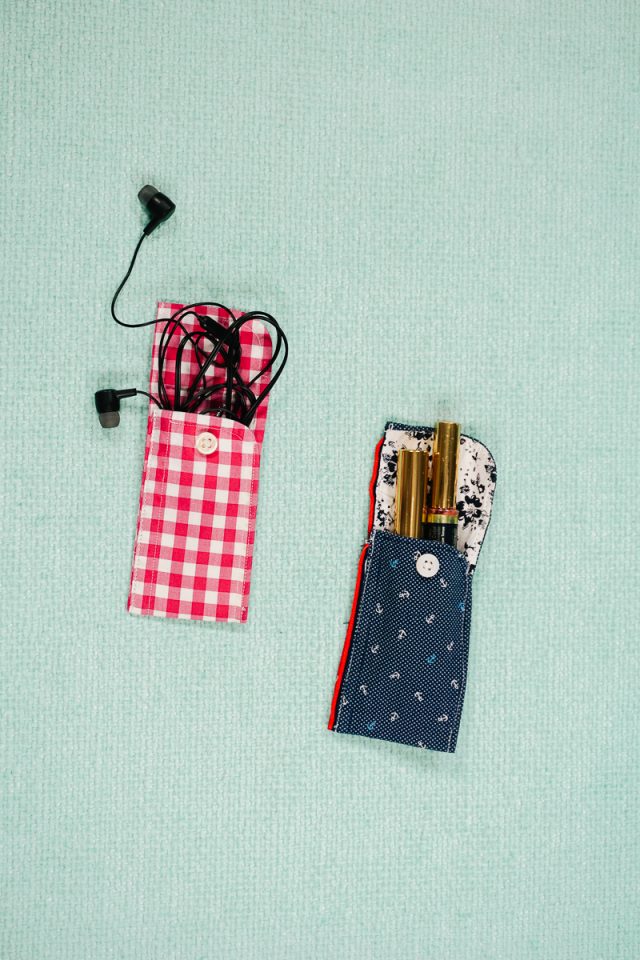 What is refashioning?
Refashioning is to fashion clothing again or differently. I usually use this to describe when I'm sewing clothing to fit different or to look different, but the majority of the item stays the same.
What is upcycling?
Upcycling is to reuse material to create something better than the original. I usually use this to describe when I'm sewing adult clothing into clothing for children or I'm sewing clothing into an accessory or house item.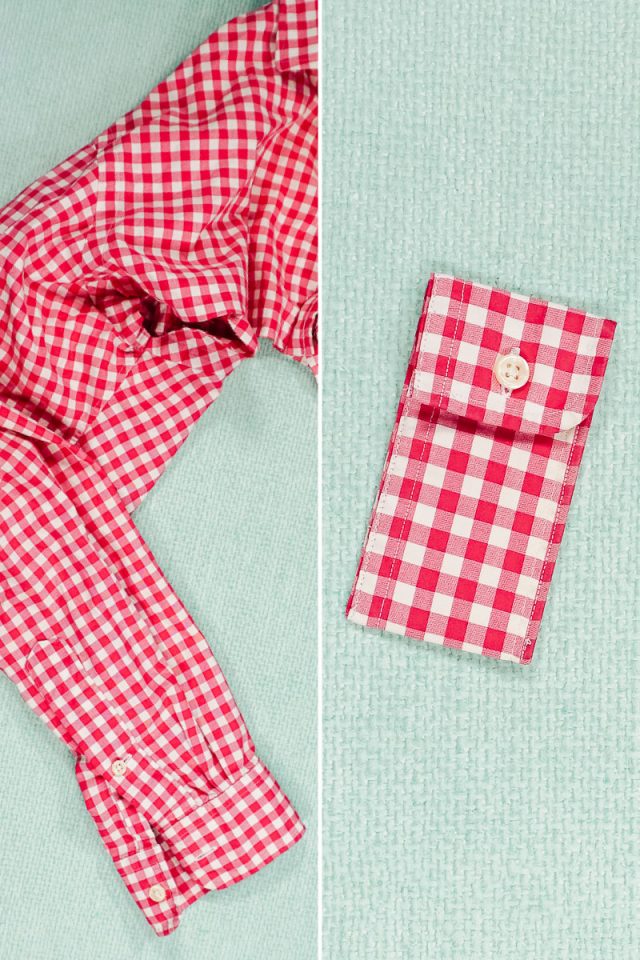 Why reuse a men's button up shirt?
A men's button up shirt is made from great fabric like cotton shirting or cotton flannel. This is a comfortable fabric to wear and an easy fabric to sew.
There's lots of great details to reuse like the front button placket, the front pocket, and the curved shirt hem. There's also a lot of fabric in one shirt so it works for most projects.
Do you love to refashion? Check out these lists of refashion ideas! There's something for everyone!
Upcycled Shirt Cuff Pouch
Supplies
Button up shirt to cut up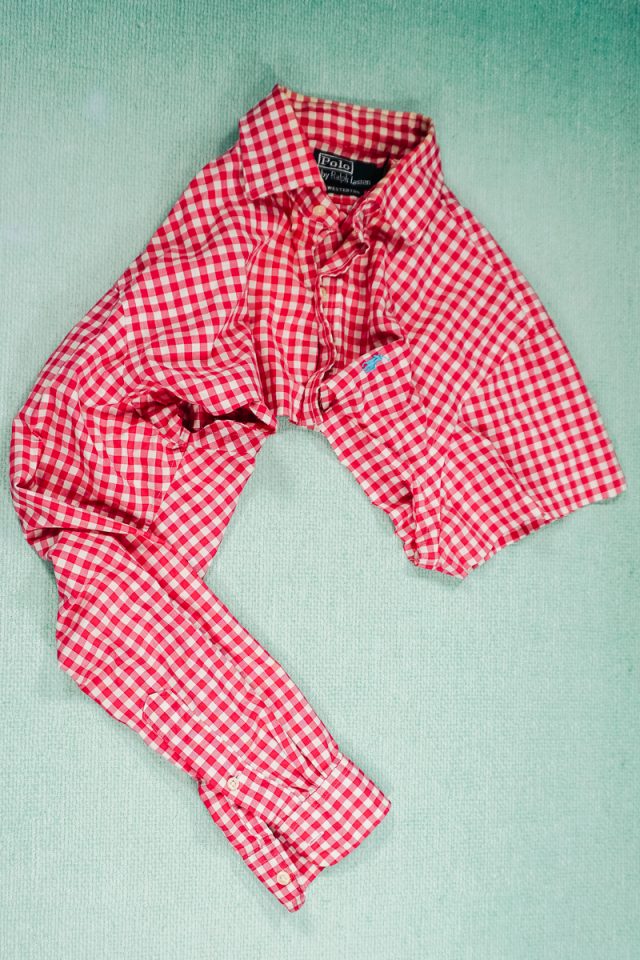 Use a seam ripper to remove the cuff from the sleeve. Be careful not to rip any fabric or create any holes.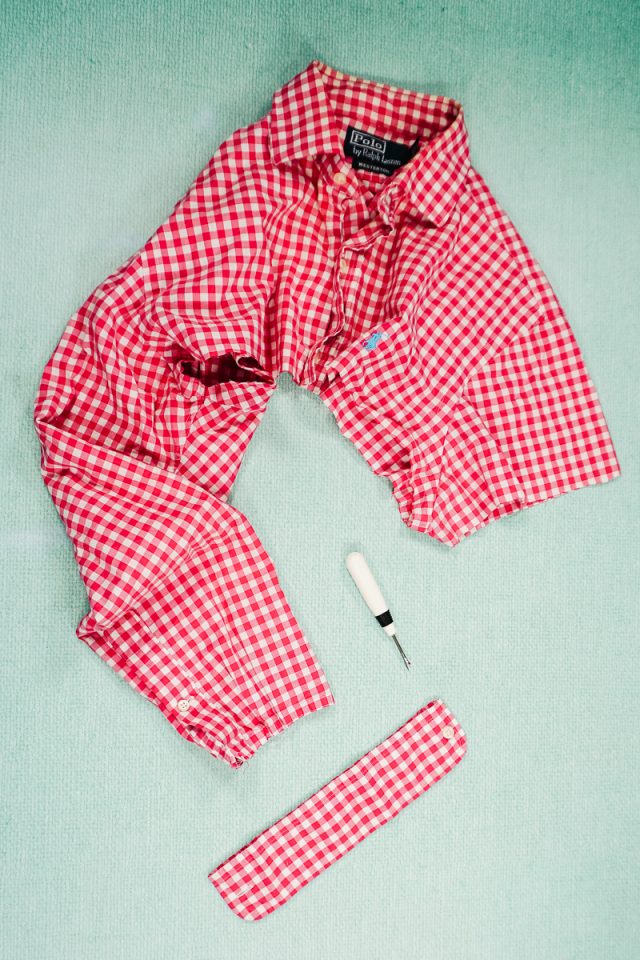 Pinch the open side closed and line up the folded edges. Edgestitch along the open side to close the hole and backstitch when you start and when you stop.
Fold the button side up about 75%. Clip the sides in place. Sew up each side 1/8 inch from the edge and backstitch when you start and when you stop.
Fold the top down to become the flap and button the buttonhole over the button. Press the new folds in place.
You finished! Fill it with tiny goodies!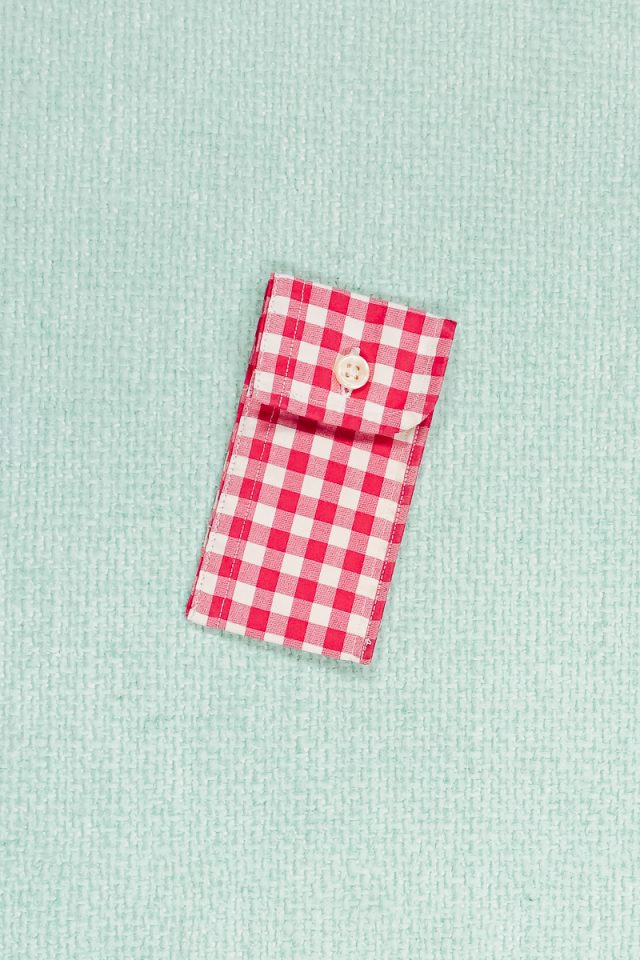 If you make something using this sewing project, I'd love to see! Please share it on social media with the hashtag #heatherhandmade and tag me!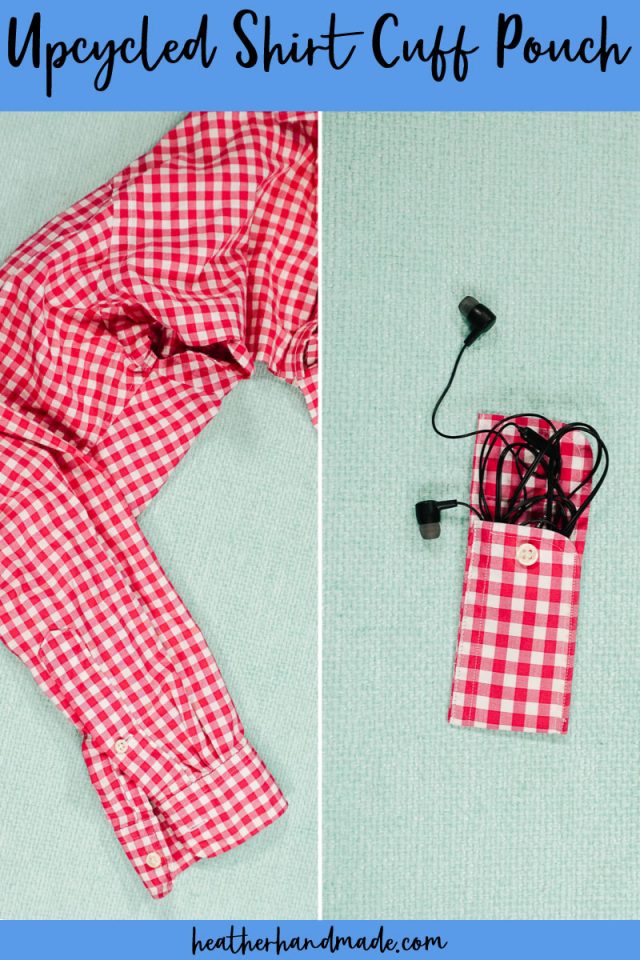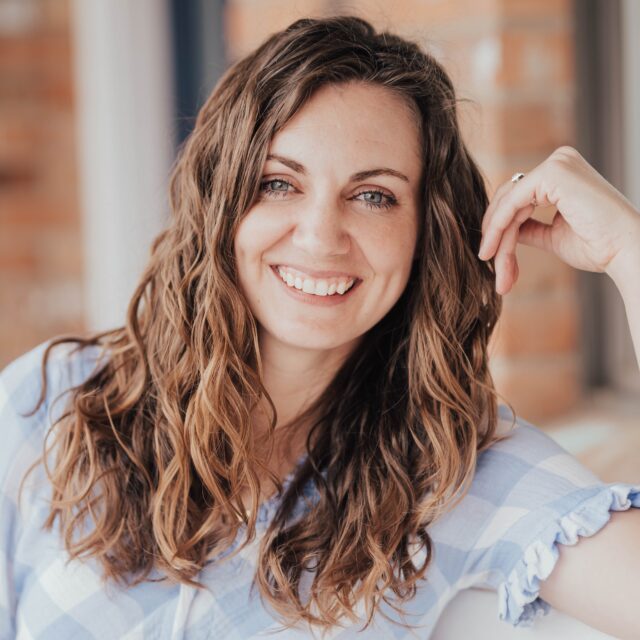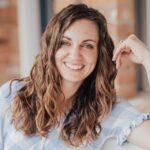 I believe small sewing moments can create great joy. Find your own "right" way to sew. -Heather