Button Up Shirt to Dress Refashion Tutorial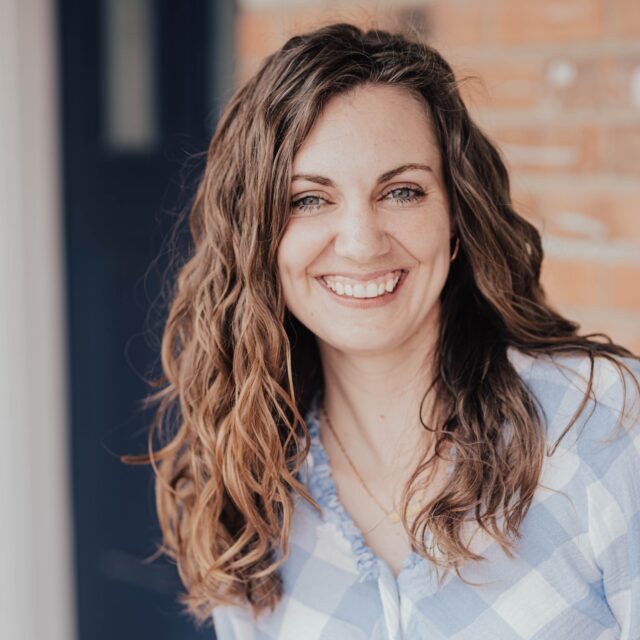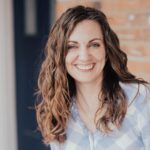 This post may contain affiliate links.
With this shirt to dress refashion you can turn a women's or men's button up shirt into a fun and easy dress. This refashion is simple and doesn't require any fitting!
This past Fall I was looking for items to refashion and upcycle at the thrift store, and I came across this striped button up shirt. I loved it and wanted to wear it as is. After buying it and trying it on, I realized that it was too short for my tall, tall torso.
I was going to get rid of it, but I really loved the collar, colors, and stripes. As I was looking at it I realized I had fluid blue fabric that matched the blue stripes exactly. In a short amount of time I made this shirt into a dress, and you can too!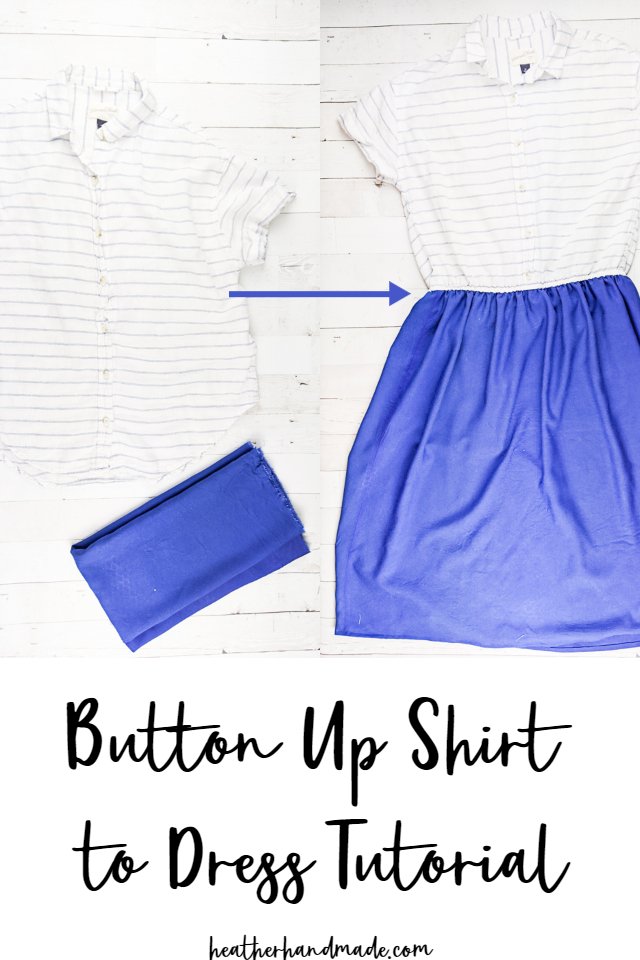 One of my favorite things to wear all year long is collared shirts and dresses. I have made several, but it's always faster and easier to refashion button up shirts that I find at the thrift store.
I've refashioned a button up shirt into a wrap top, and I've refashioned two button up shirts into a shirt dress with elastic or three men's shirts into a shirt dress.
Do you like to refashion button ups? Try one of these button up shirt refashion sewing tutorials!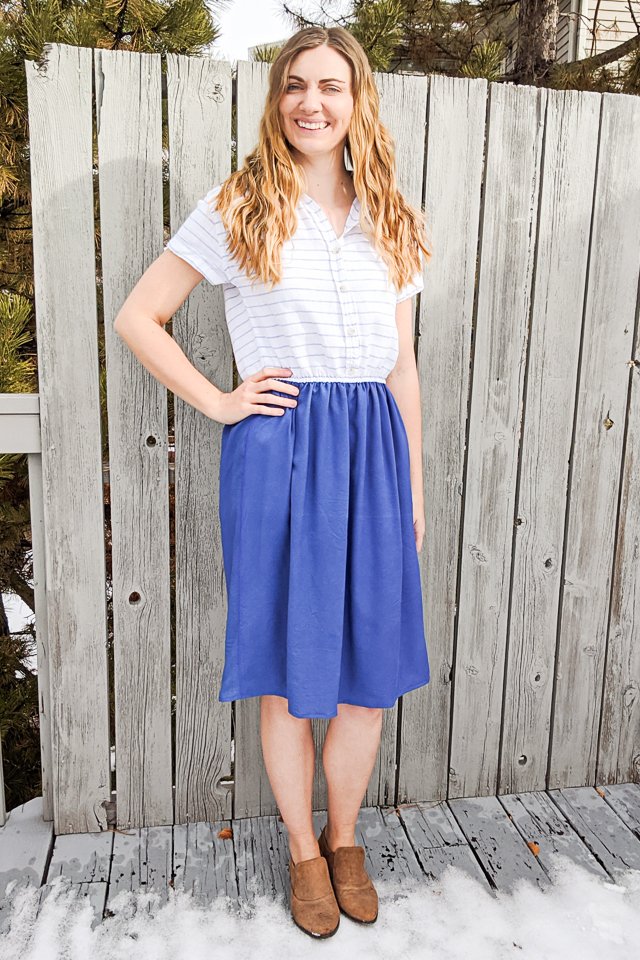 Button up Shirt to Dress Refashion Tutorial
supplies
Women's or Men's button up shirt that fits well in the shoulders and bust
1 – 2 yards matching or coordinating fabric – the amount depends on how full you want your skirt. My skirt is 1.5 times wider than my shirt.
Elastic – here are some ideas for finding elastic to reuse
Put the shirt on and mark where your waist is. Add 1/2 inch seam allowance below the mark.
Take the shirt off and cut the shirt at the seam allowance line. Make sure you cut between buttons and buttonholes instead of through them.
Sew the fabric into a tube with either one or two seams. If you want pockets you will have to have two seams for inseam pockets. I didn't add pockets to my skirt and only did one seam.
Sew a small 1/4 inch double fold hem along the bottom of the skirt.
Sew two rows of basting stitches along the top of the skirt.
Gather the skirt until it matches the circumference of the shirt.
Pin the skirt onto the shirt. Distribute the gathers evenly around. Pin the button placket closed.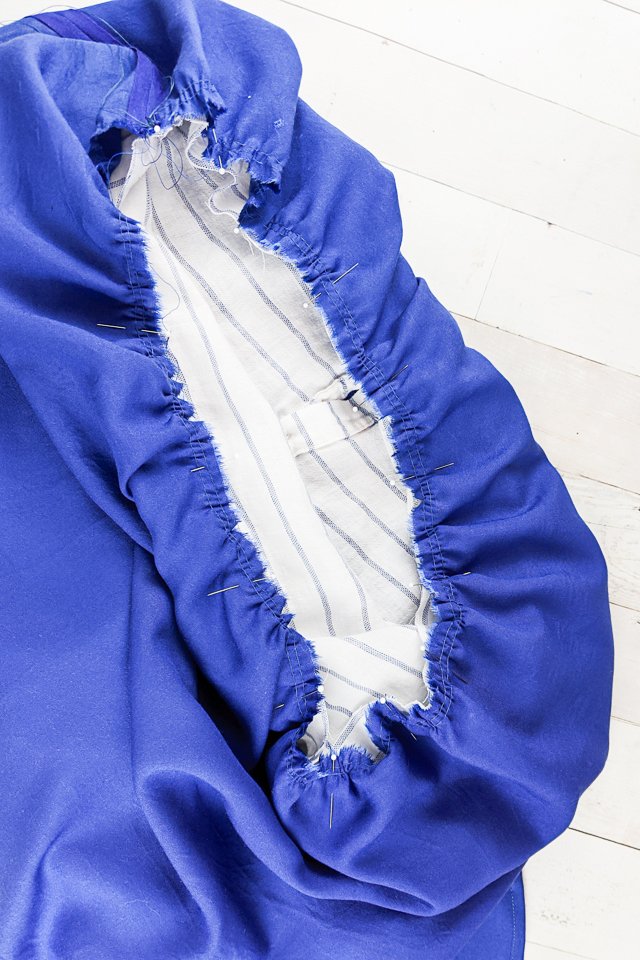 Sew the skirt to the shirt with a 1/2 inch seam allowance.
Finish the raw edges with a zigzag or serger.
Topstitch the seam allowance up towards the shirt 3/8 inch from the seam line. Leave a 2 inch hole for inserting elastic.
Cut elastic that fits your waist snuggly. Insert the elastic into the casing with a safety pin.
Overlap the two ends 1/2 inch and sew them together.
Pull the elastic into the casing. Sew the hole closed.
Stretch the waist to help the elastic distribute evenly through the casing.
If you make a button up shirt to dress refashion using this tutorial, I'd love to see! Please share it on social media with the hashtag #heatherhandmade and tag me!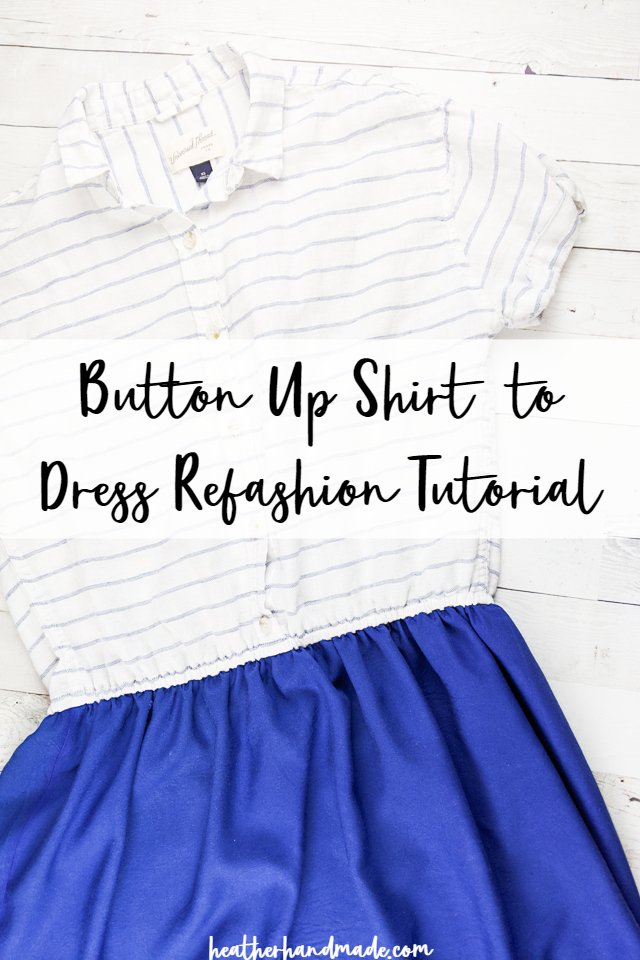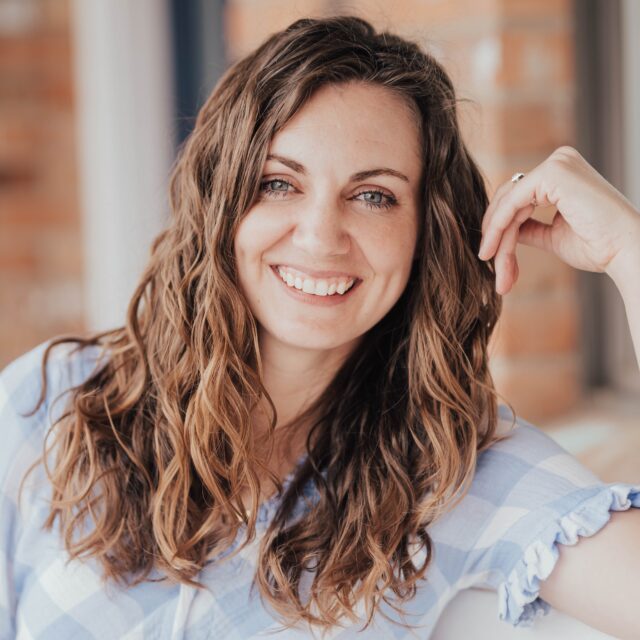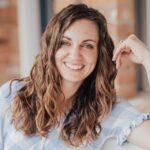 I believe small sewing moments can create great joy. Find your own "right" way to sew. -Heather