DIY Easy Ghost Costume for Women
Put together this easy ghost costume that stays in place! This handmade ghost costume uses stuff in your closet, a DIY cape, and a fake chain!
I love easy Halloween costumes where I get to wear the clothes in my closet, and just add some nice details. It makes Halloween easy and comfortable, but I still get to dress up. The easy ghost costume is perfect for women, or anyone who wants and easy but casual costume!
I made a DIY ghost costume for my son a couple of years ago, and I actually made his shirt and pants with extra details to be extra ghostly. I realized that it would make the easiest last minute costume if I simplified it a little bit.
The best part of this costume is that it stays in place! It doesn't slip off or get in the way! It's the same trick I used for this marshmallow costume.​​​​​​​
Do you love making costumes? Check out one of these ideas: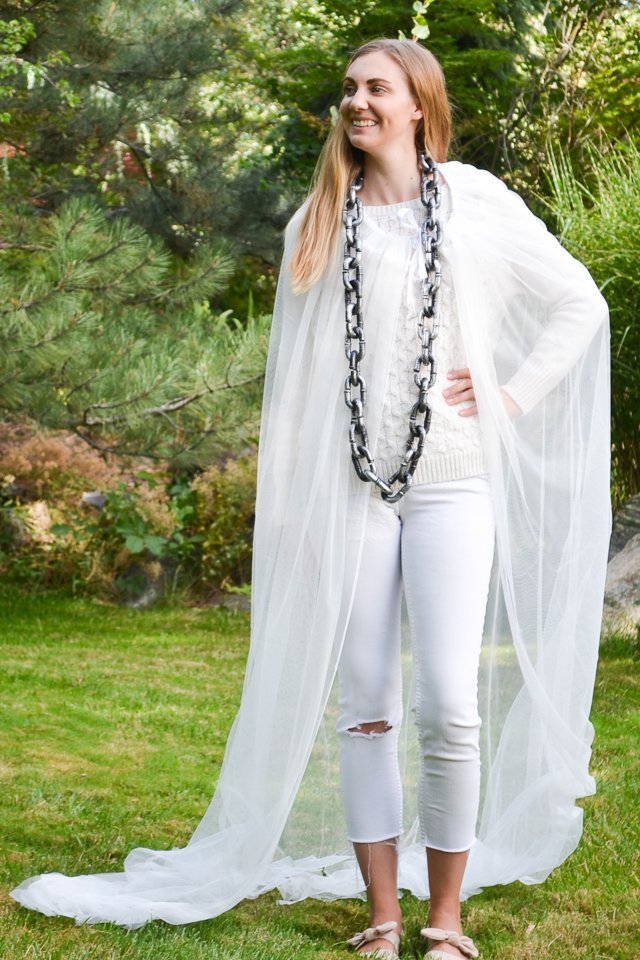 I think the fake chain adds the best detail. It really reminds me of a Charles Dickens ghost. The cape makes the costume look a little ethereal.
If this is too much work you could just make yourself a ghost tee. Or you could wear a skeleton tee under the cape for a cool look!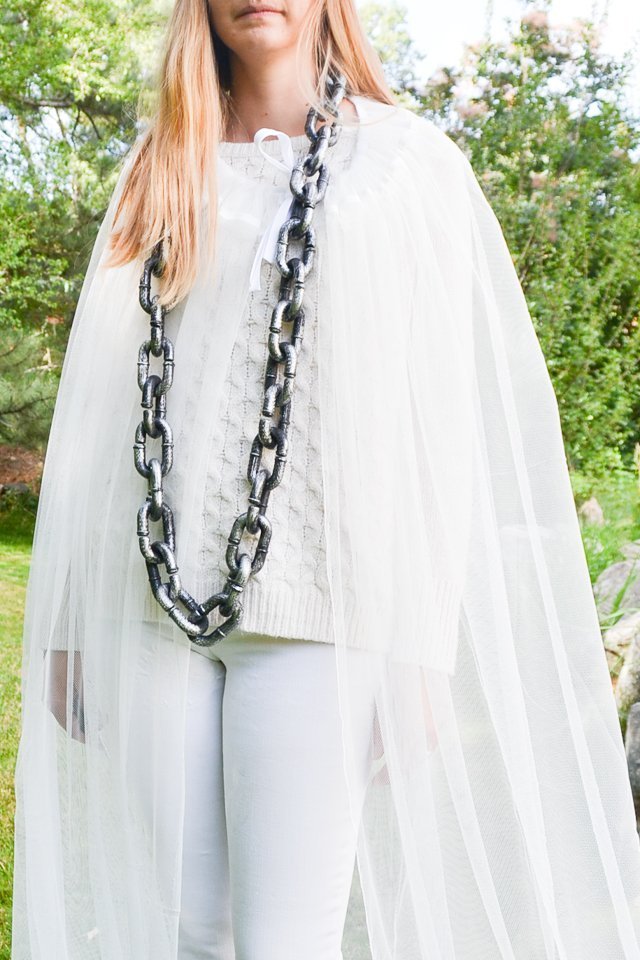 It's usually cold on Halloween so I chose a sweater and pants to wear underneath my cape. You can choose whatever white clothing you have on hand.
DIY Easy Ghost Costume
Supplies
Netted curtain* or lace curtain*
White top or sweater
White pants
White or light colored shoes
White ribbon or drawstring
Fake chain*
Cut your curtain to be 1.5 times the width of your shoulders and the length from your shoulder to the floor.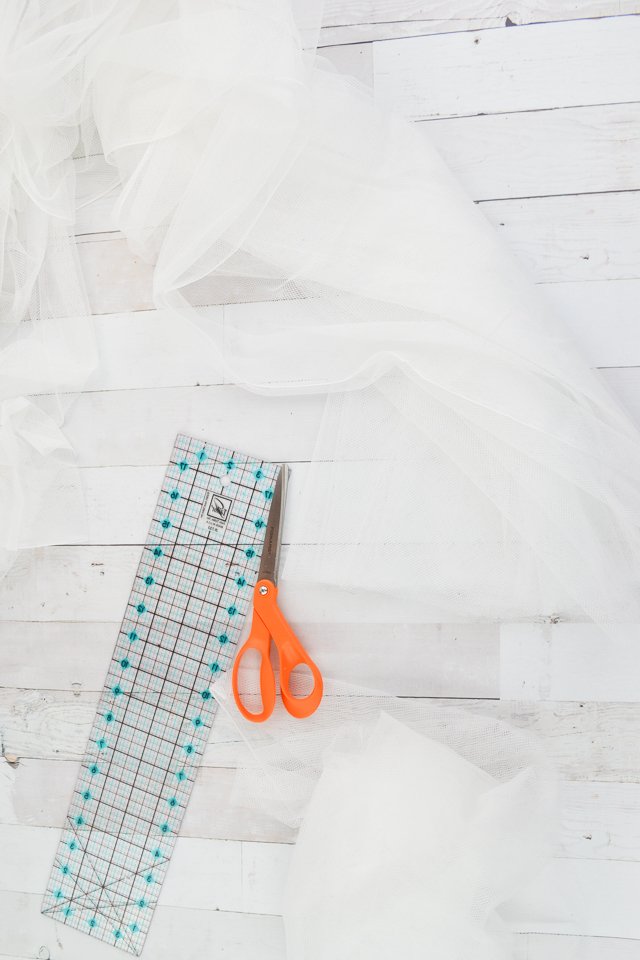 Cut fringe along the bottom of the curtain. I cut the fringe 2-4 inches wide and 12-18 inches long. The fringe gets slightly skinnier as it gets pulled and wears out.
Put a large safety pin on the end of the ribbon. Thread the ribbon through the casing of the curtain. Pull the ribbon out so there is a 10 inch tail on each side.
Sew the casing closed which also keeps the ribbon in place. The two tails can now be used as ties to tie the cape on. The tie keeps it in place so it doesn't fall off.
If you make something using this sewing project, I'd love to see! Please share it on social media with the hashtag #heatherhandmade and tag me!