DIY Spool of Thread Costume
This post may contain affiliate links
Learn how to make a DIY spool of thread costume with yarn, paint, and cardboard. It's fun to make and easy to wear over your clothing.
Every year I make fun DIY costumes for my kids and husband, but I'm often exhausted by the end and never make costumes for myself. This year I decided to make myself some fun sewing inspired costumes first that are easy to make and wear.
This DIY spool of thread costume is easily recognizable, but I love that I can just wear it over my regular clothes. I love being a giant spool of thread!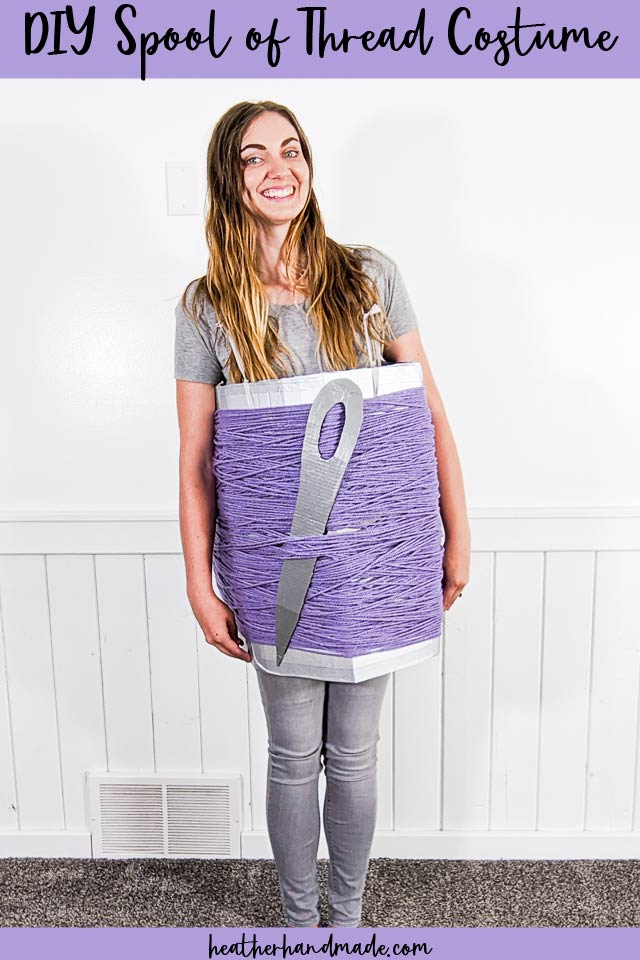 I chose to make the spool gray so that I could wear gray clothes underneath, but you can choose any color. I also chose purple because it was a thick yarn I found on sale, but you can choose a color you love.
Thick yarn is the best because it covers more of the spool and looks like it works well with the giant needle.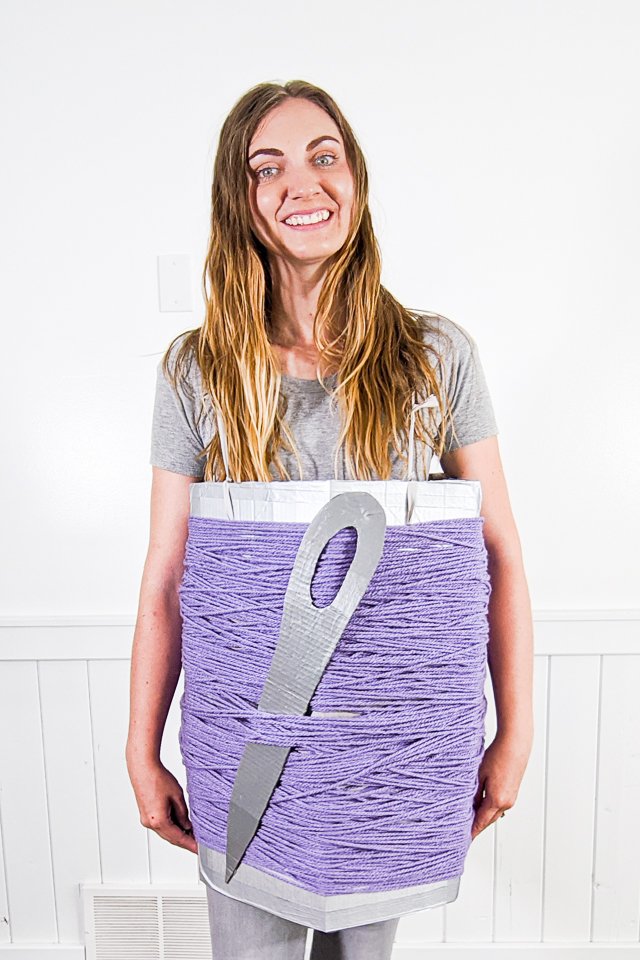 Do you like to make costumes? Check out some of these lists:
DIY Spool of Thread Costume
supplies
Cardboard box that can fit around your body
Cardboard box that can be cut up
4 skeins of yarn – the thicker the better – you can use all your yarn scraps or even find a bag of thrifted yarn
Hot glue and hot glue gun
Silver paint
Scissors
Start by trimming your cardboard box to the height you want and tape it into a circle if needed. Fold and bend the cardboard so it makes more of a cylinder shape. It won't hold a perfect circle shape, but using a cardboard box makes it easier to store flat since you can fold it.
Spray paint the box the color you want focusing mostly on the top and bottom where it will show.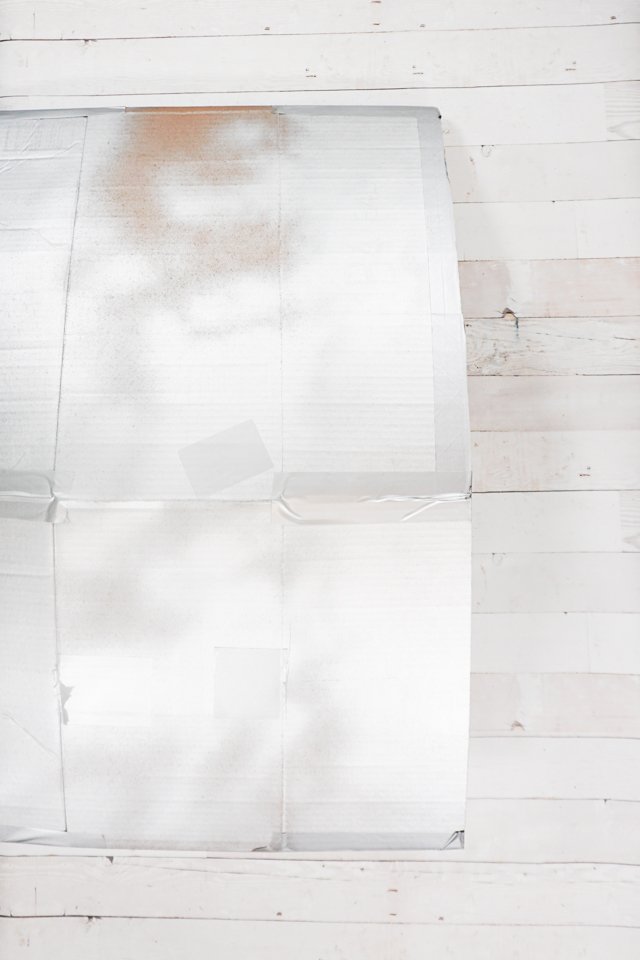 Start the yarn by hot gluing the end in place. Then start wrapping the yarn around the box.
Keep wrapping that yarn around. I found focusing on one section at a time helped fill in different sections well.
When all your yarn has been wrapped around the box adjust the string to fill in the spool well.
Tuck the yarn end under the yarn and hot glue in place.
Poke four holes in the top of the box just under the yarn. Tie some ribbon or yarn across two holes to create shoulder straps. Make sure the straps are long enough that when you are wearing it that you can put your arms down.
From the extra cardboard cut a large hand needle shape. I eyeballed it and then cut it out.
Paint your needle silver. I only painted one side.
Slide the needle through some of the yarn and then hot glue in place at the top and the bottom.
You finished! Even though a cardboard box isn't completely round, I love being able to store the costume flat to make it easier to wear year after year.
If you make something using this tutorial, I'd love to see! Please share it on social media with the hashtag #heatherhandmade and tag me!