How to Cut Leggings into Shorts
Learn how to cut leggings into shorts. If your leggings have holes in the knees this is a great way to still use them as shorts!
Have you worn holes in the knees of your leggings, or the knees are starting to bag out? Turn those leggings into shorts! It's a great way to keep using them before throwing them away!
Biker shorts are all the rage at the moment, so I decided to cut my leggings into shorts. (It's my favorite length to wear when I go running.) I show how to make biker length shorts, but this technique will work for any length of shorts!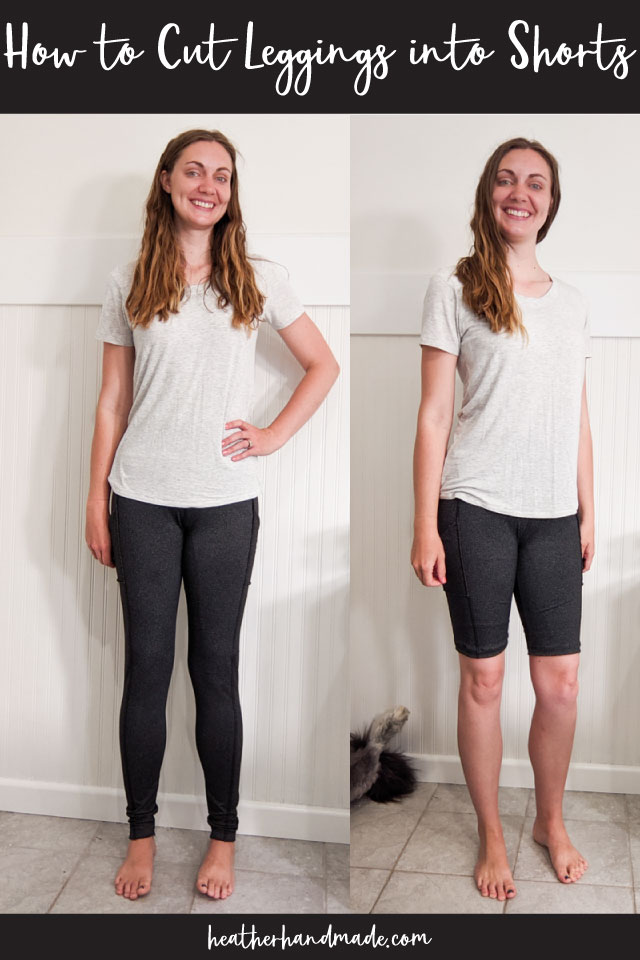 Now you can always cut your leggings and leave the hem raw instead of sewing it. Some fabrics will lay flat even when stretched, but some fabrics will roll towards the right side of the fabric.
Instead of worrying about my shorts rolling, I decided to hem them. I used a zigzag stitch which is more obvious, but if you use matching thread it's almost invisible.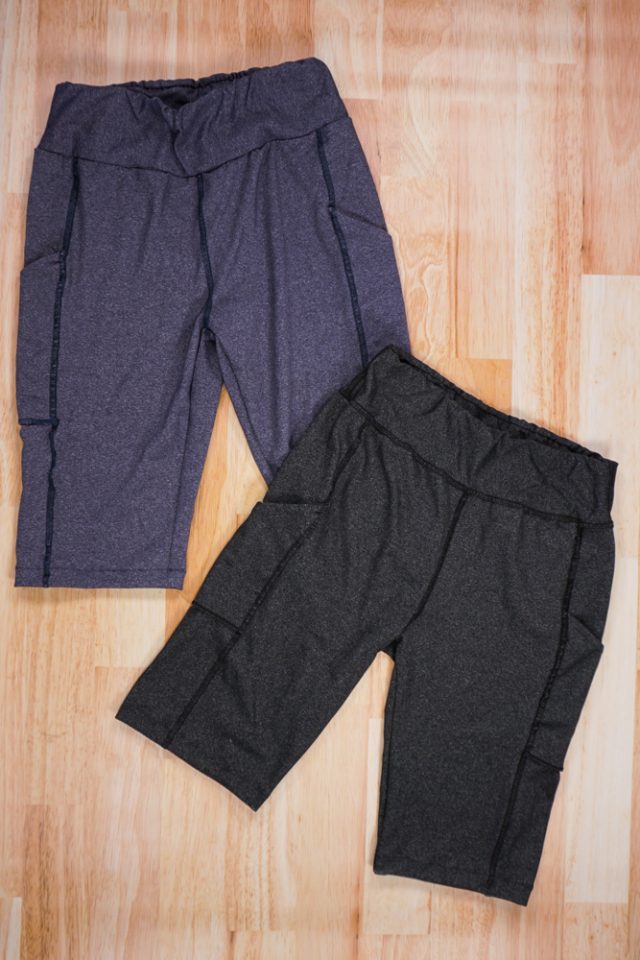 Do you love to sew? Try one of these sewing projects:
How to Cut Leggings into Shorts
supplies
Put the leggings on. Use a marking tool to mark how long you want your shorts to be.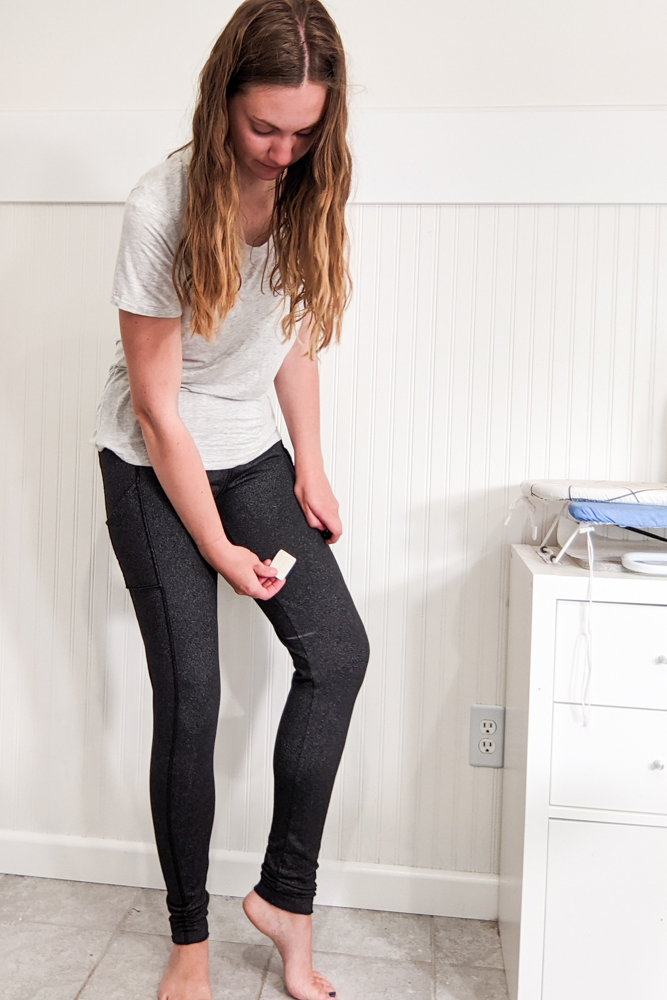 Take the leggings off. Draw a line across the leg at the mark that is parallel to the original hem. Draw a line 1/2 inch to 1 inch below depending on how much hem allowance you want.
I did a 1 inch mark because I wanted a thick hem.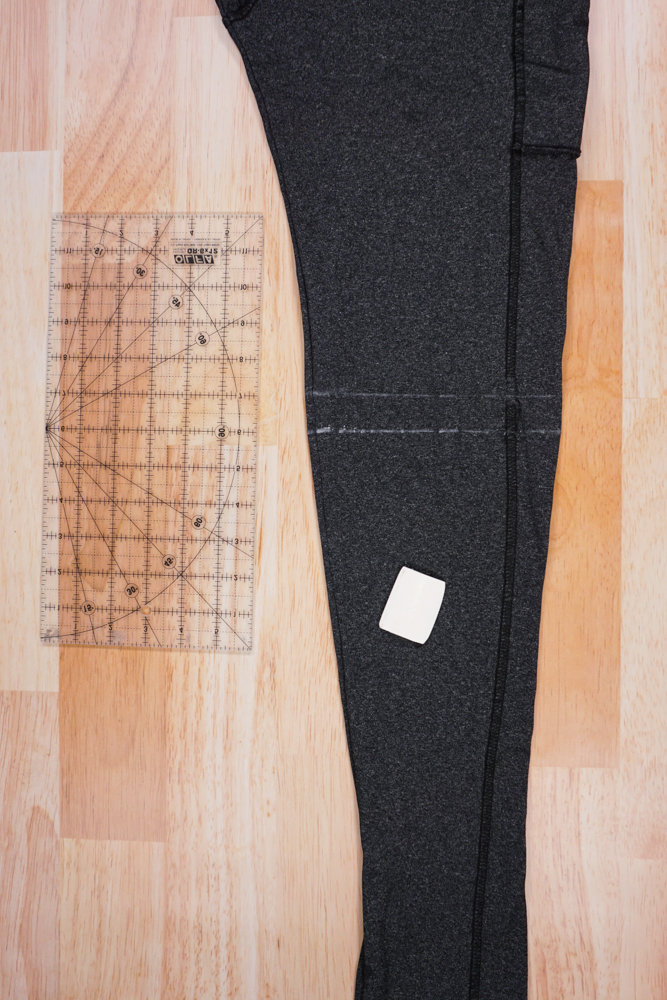 Mark the same lines on the other leg. Cut the legs at the lower line.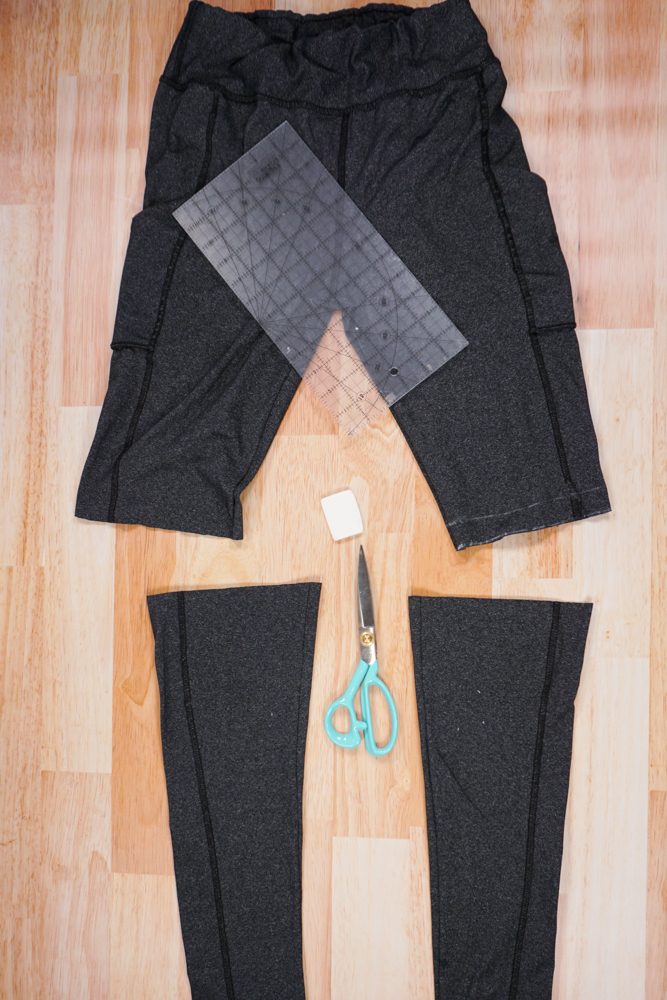 Fold the hem up on the hem line all the way around the leg and pin in place.
Sew around both legs with a zigzag stitch close to the raw edge. Use a matching thread to help the stitches to blend in.
You finished!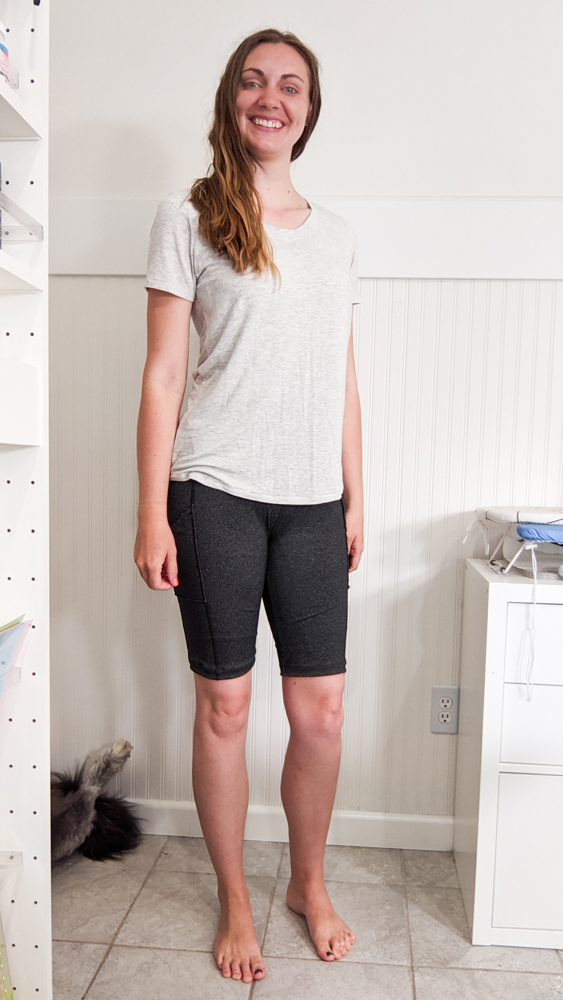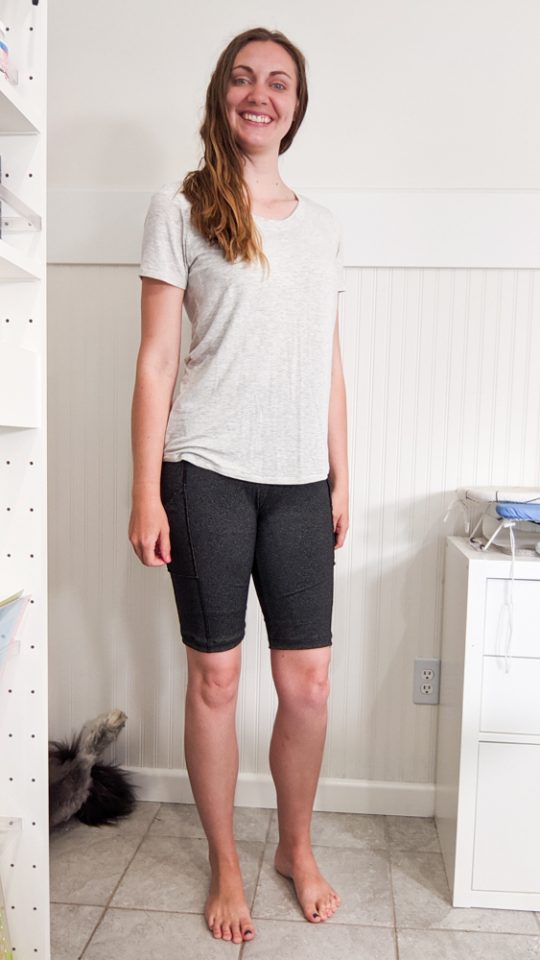 If you make something using this sewing project, I'd love to see! Please share it on social media with the hashtag #heatherhandmade and tag me!