How to Hem Shorts with a Cuff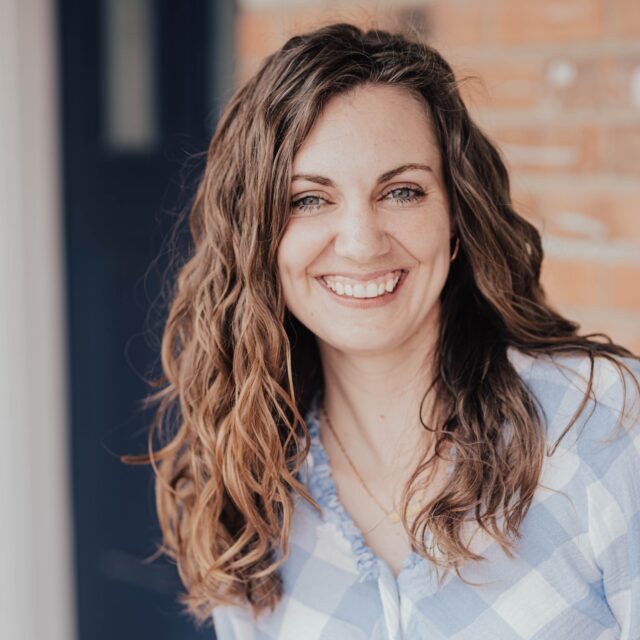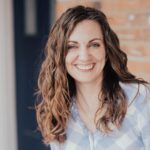 This post may contain affiliate links.
Learn how to hem shorts with a cuff for a casual and fun look. This sewing tutorial requires minimal sewing and can be done by hand.
I love wearing shorts in the summertime. I am always anticipating when it'll be warm enough to wear shorts.
In preparation for the upcoming heat I cut some pants into cuffed shorts. And I figured out a really easy, almost no-sew tutorial to share with you!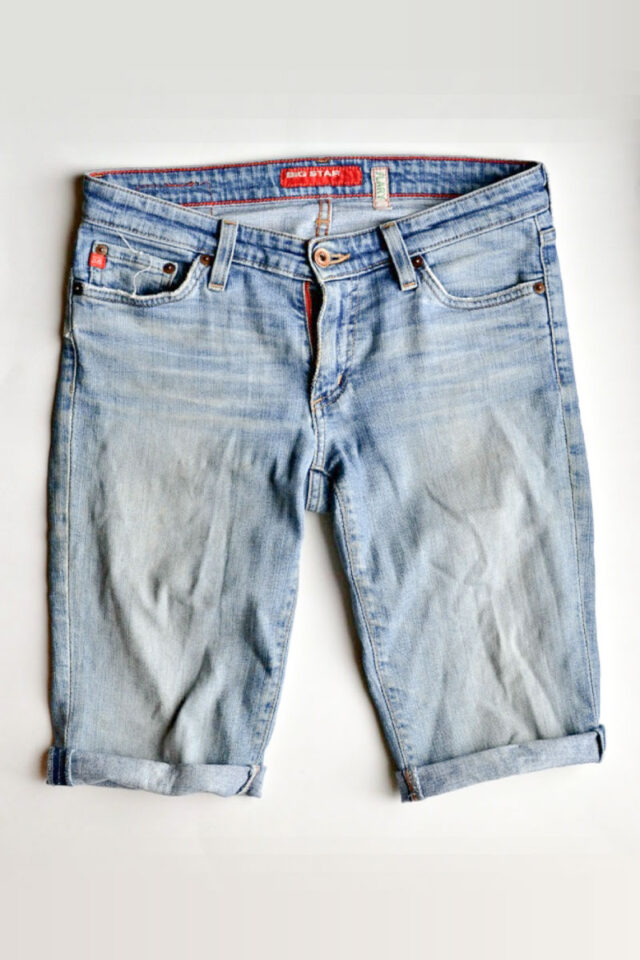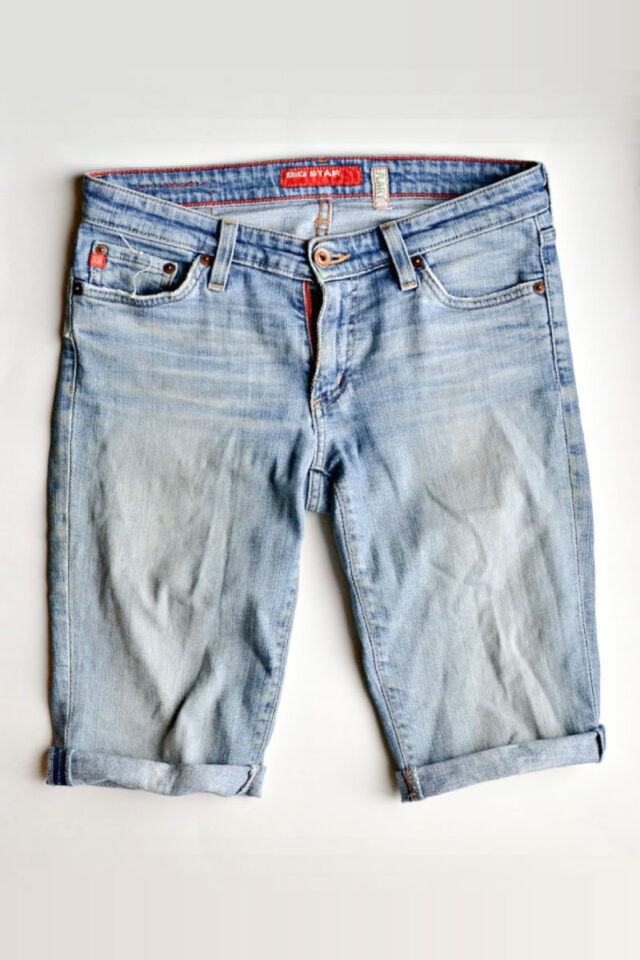 I sewed it with a machine, but it can be sewn by hand. I did shorts that were closer to knee length, but the same techniques can be used for short shorts! This is one of the sewing and alterations you can do yourself!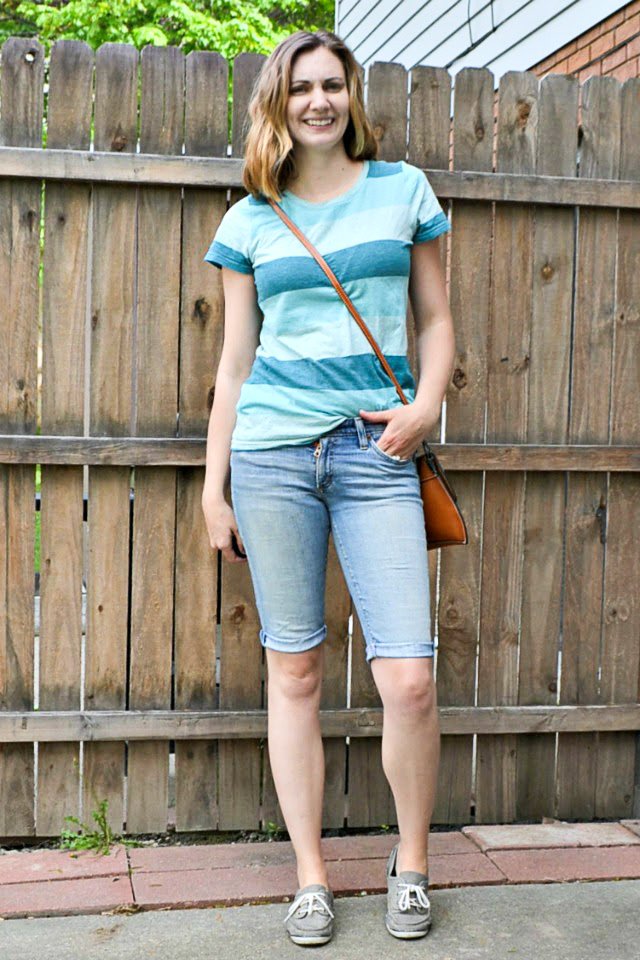 Whenever my pants get holes in the knees I usually cut and cuff them into shorts. In this example I show how to do it turning pants into shorts, but this can also be done to shorten shorts.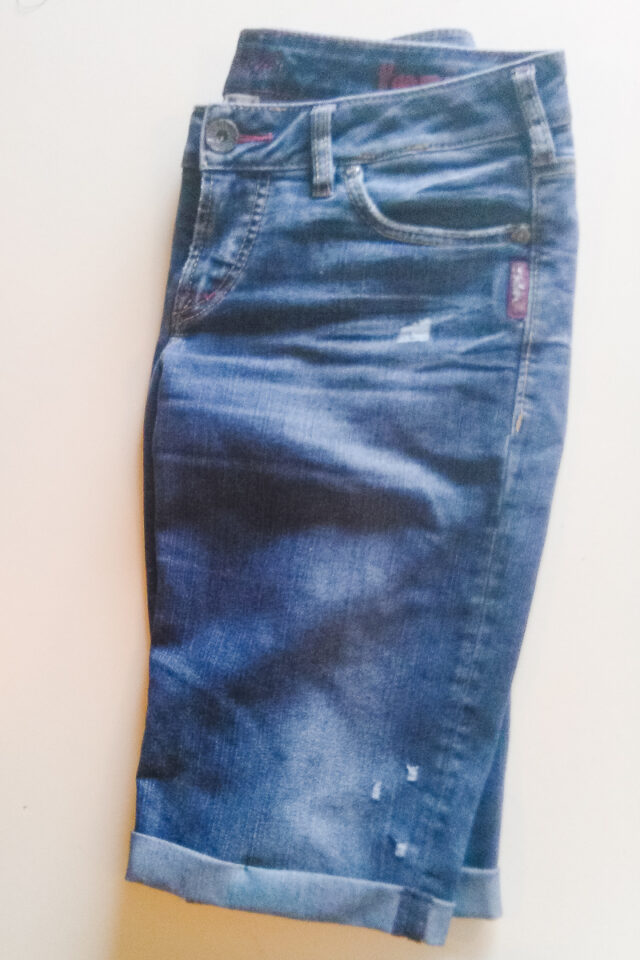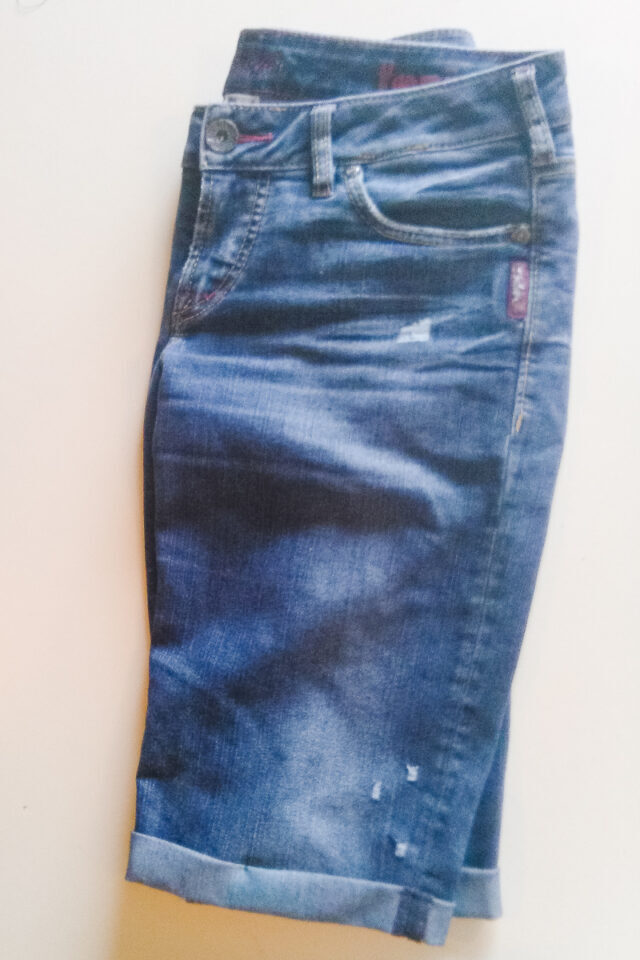 Want to learn how to alter and sew? Try some of these projects: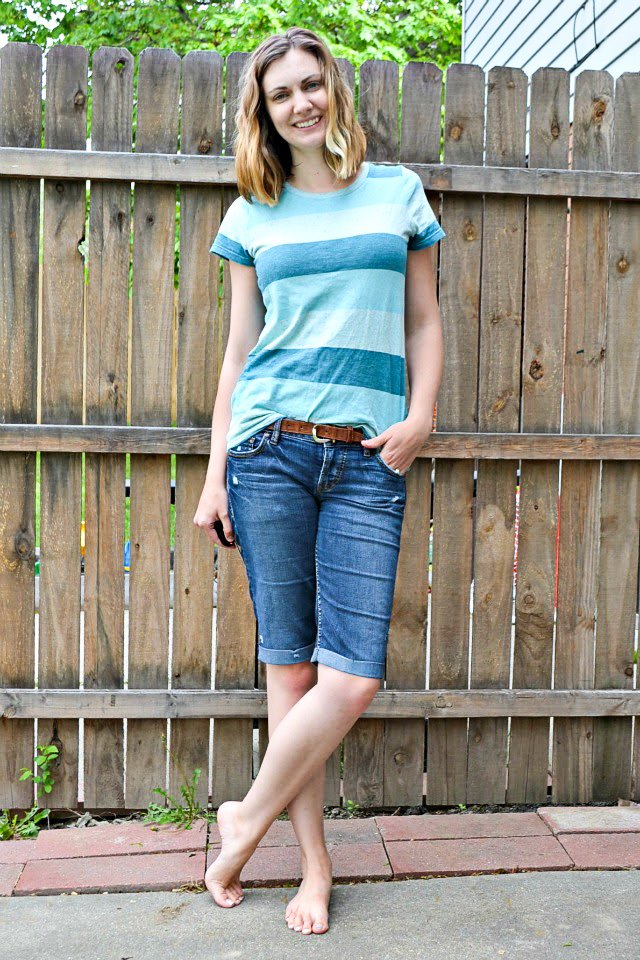 How to Hem Shorts with a Cuff
Supplies
Instructions
Marking
Put the pants on. Mark the length you want them to be.
Stand up straight to see if that's exactly where you want them to be. When you bend over to mark the length there's a chance the pants will adjust and you'll mark the wrong spot.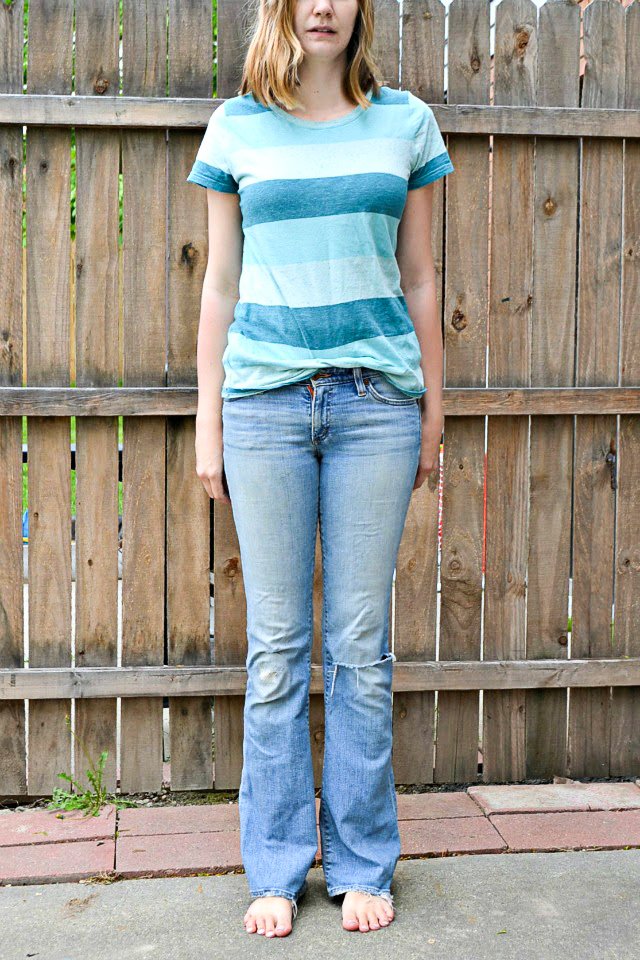 Measuring
Take the pants off. Mark straight across where you marked the length. The line should be parallel with the hem.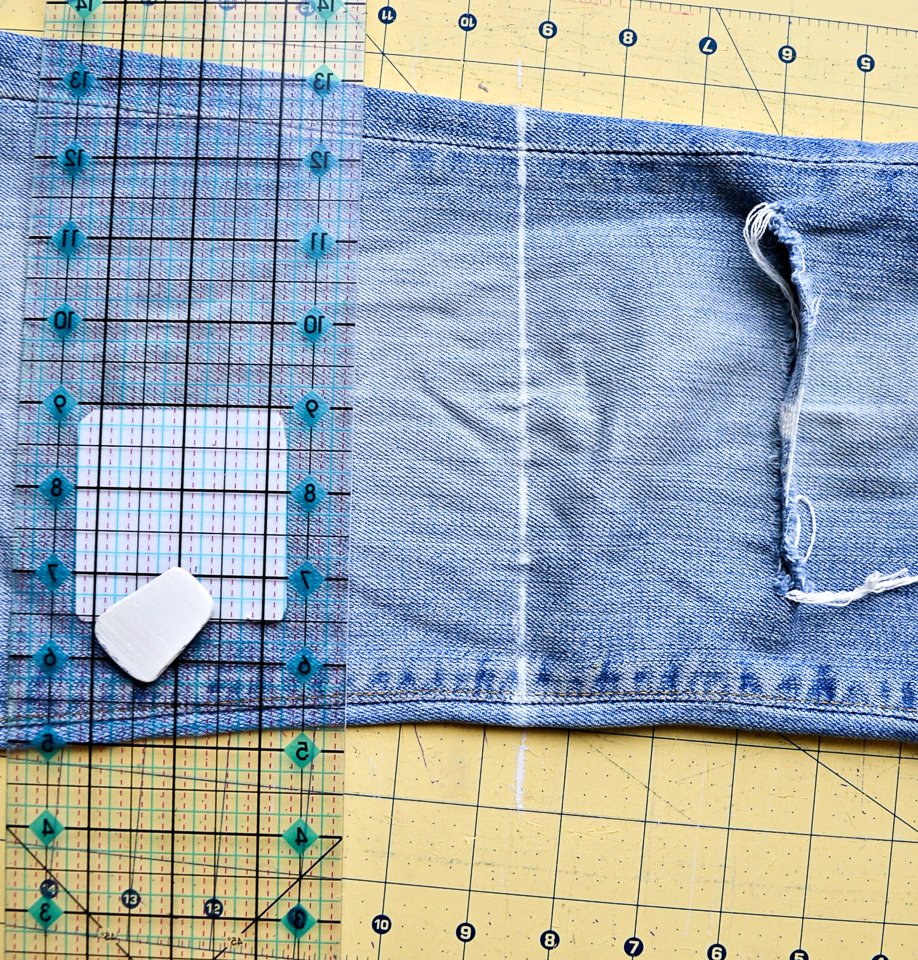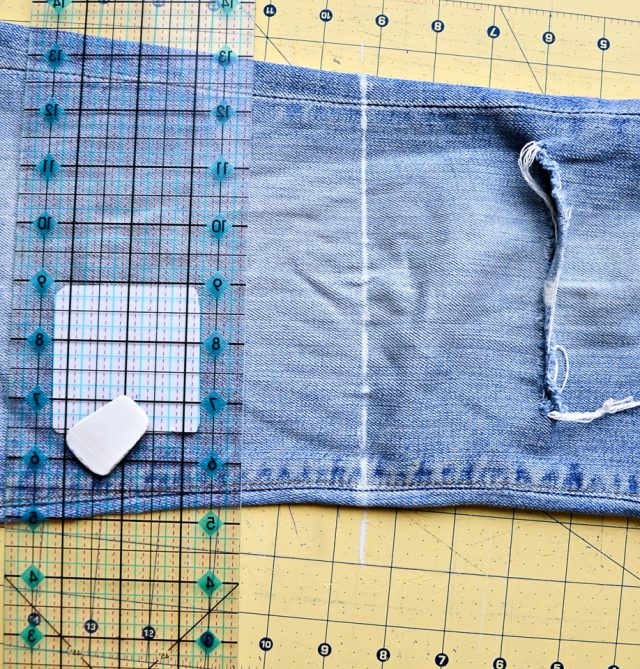 Mark two inches lower than the line.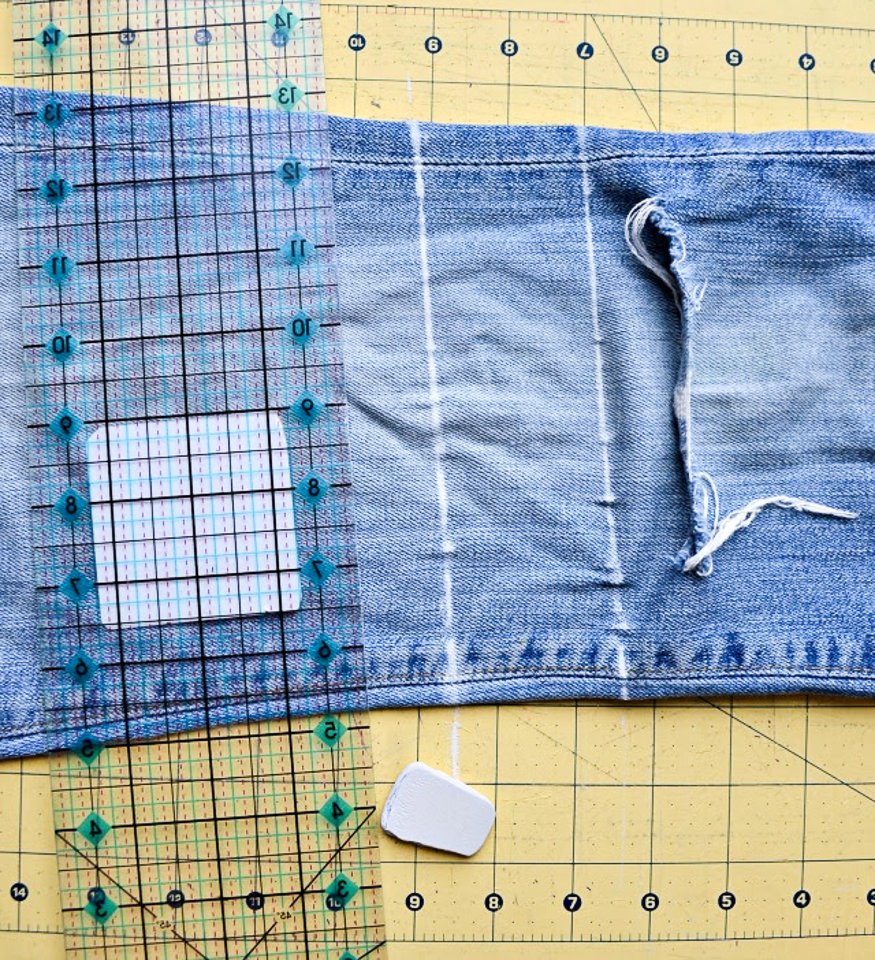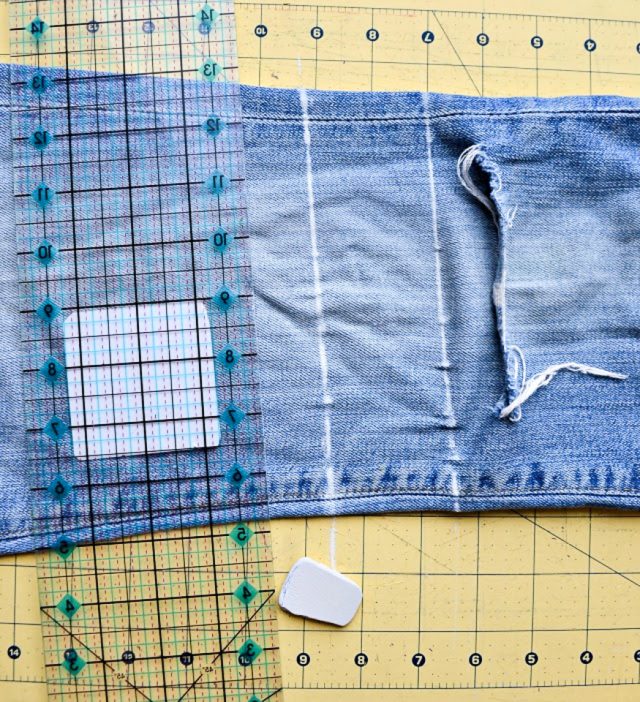 Cutting
Cut along that line.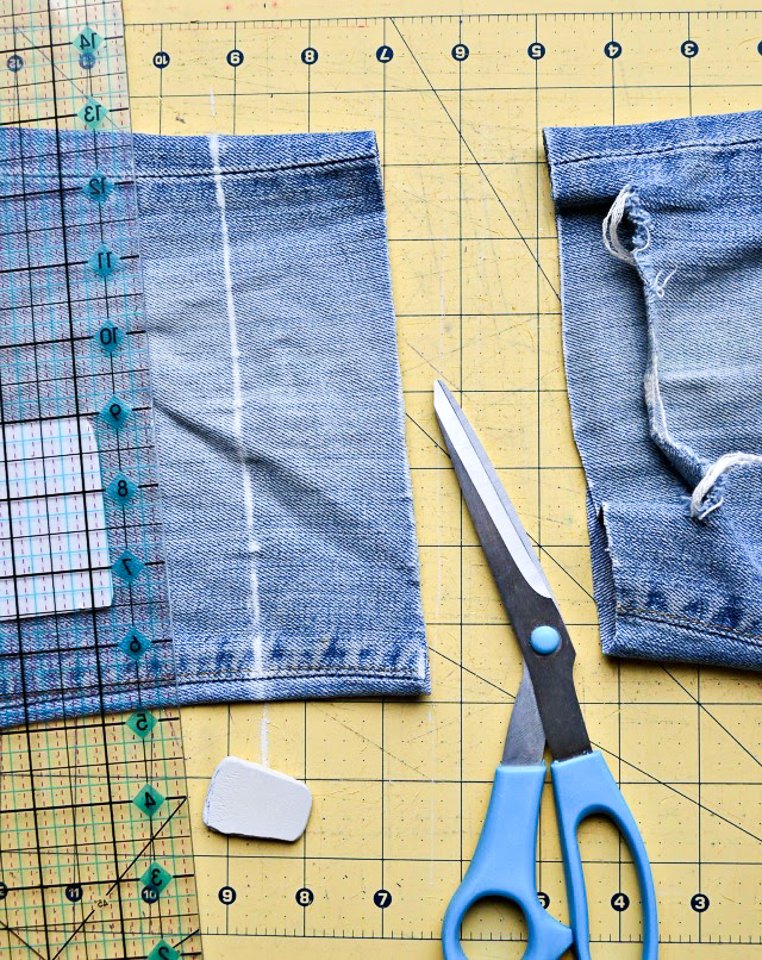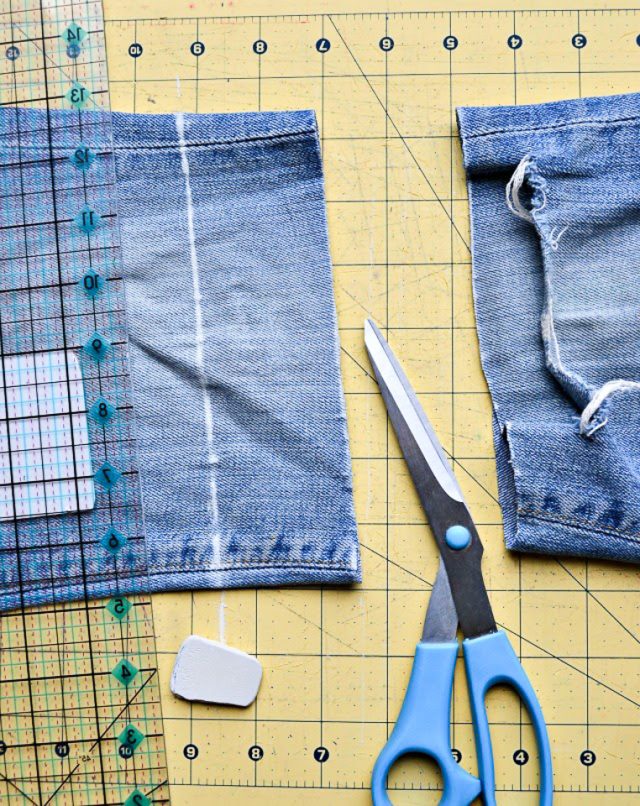 Use the part you cut off and lay it on the other pant leg to cut the same length off.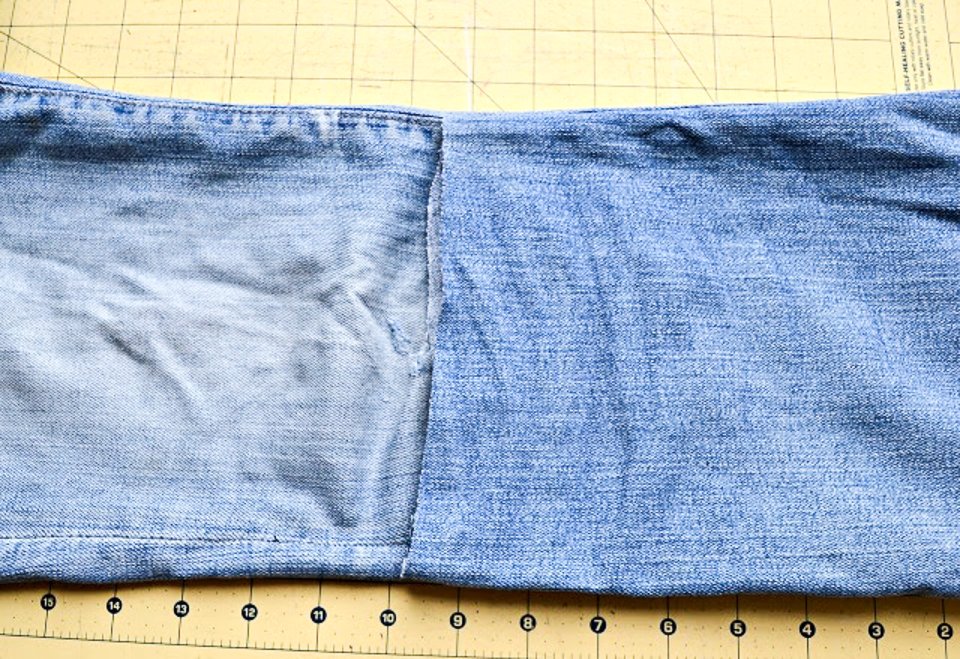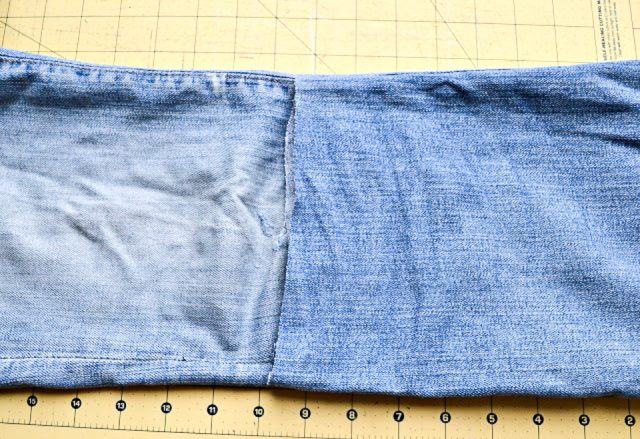 Cuffing and Sewing
Fold the hem up 1 inch towards the outside. Do this all the way around the hem.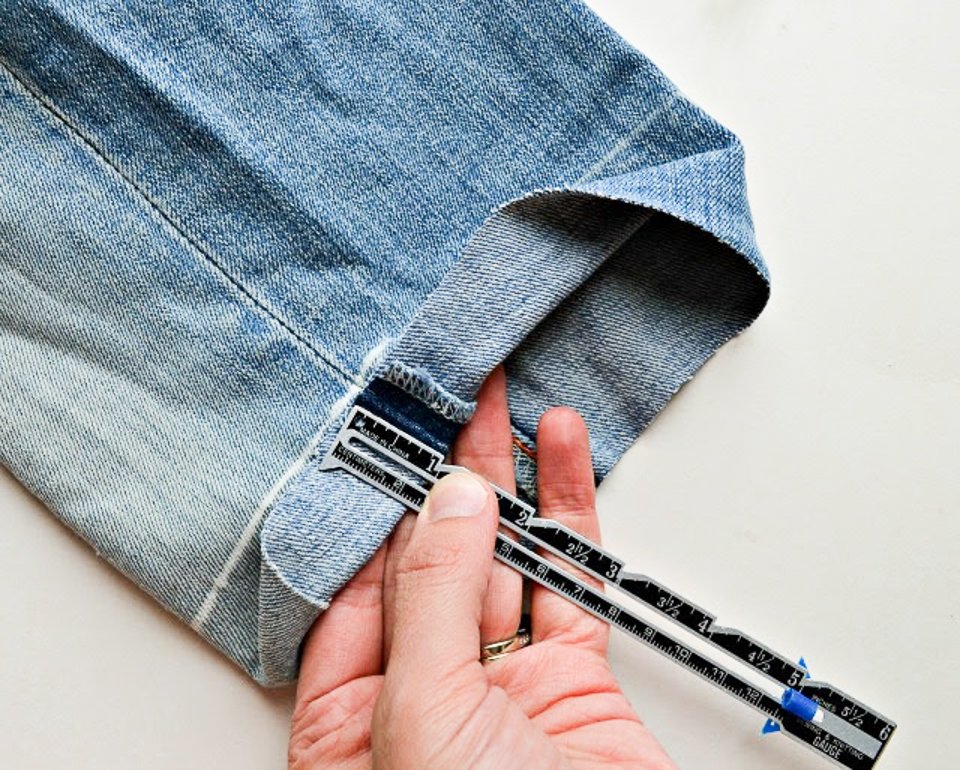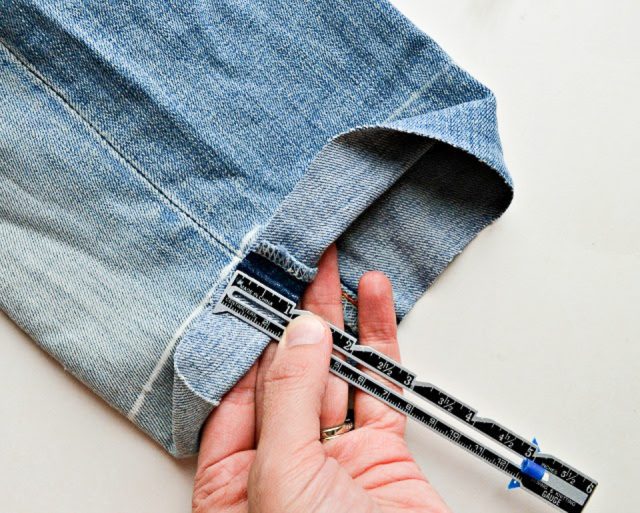 Fold it up again 1 inch and pin. Do this all the way around the hem.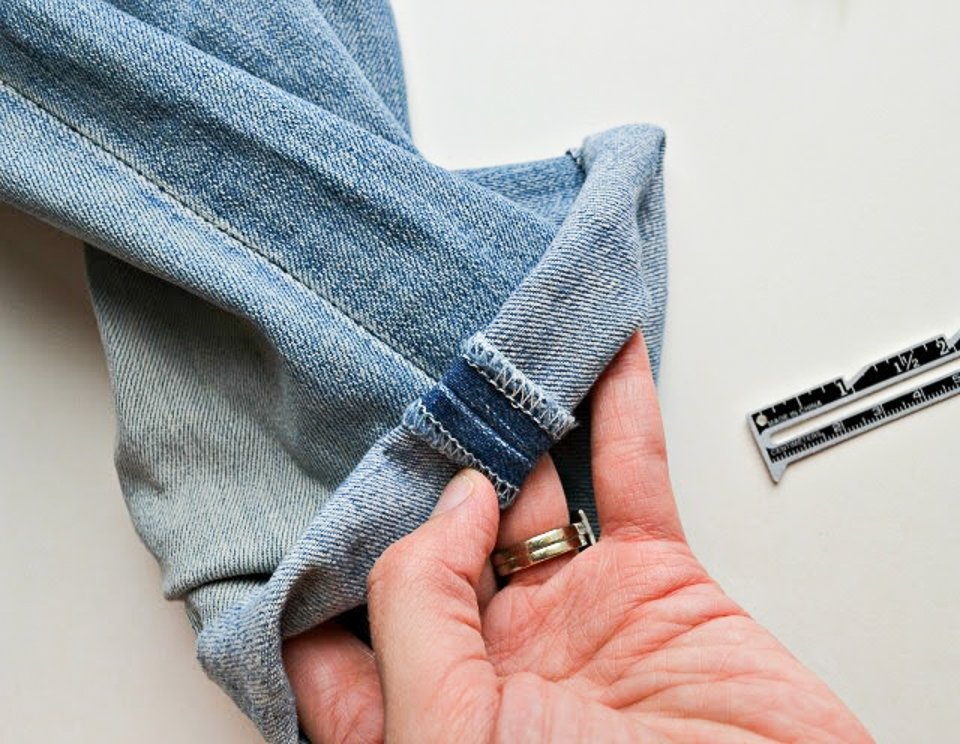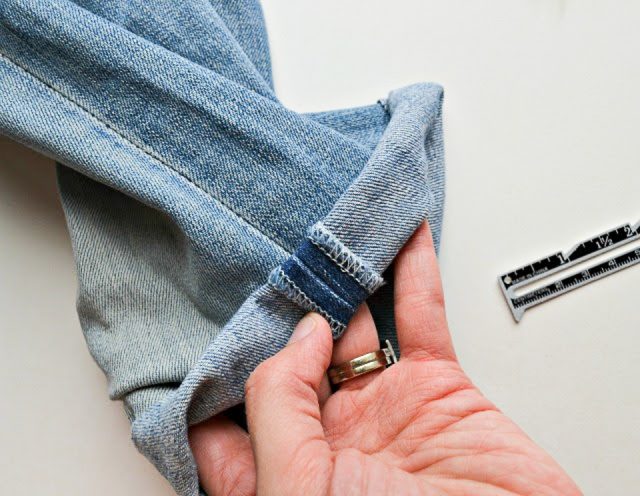 With your sewing machine or hand needle tack at each seam. I sew up and down the whole inch and it blends right it.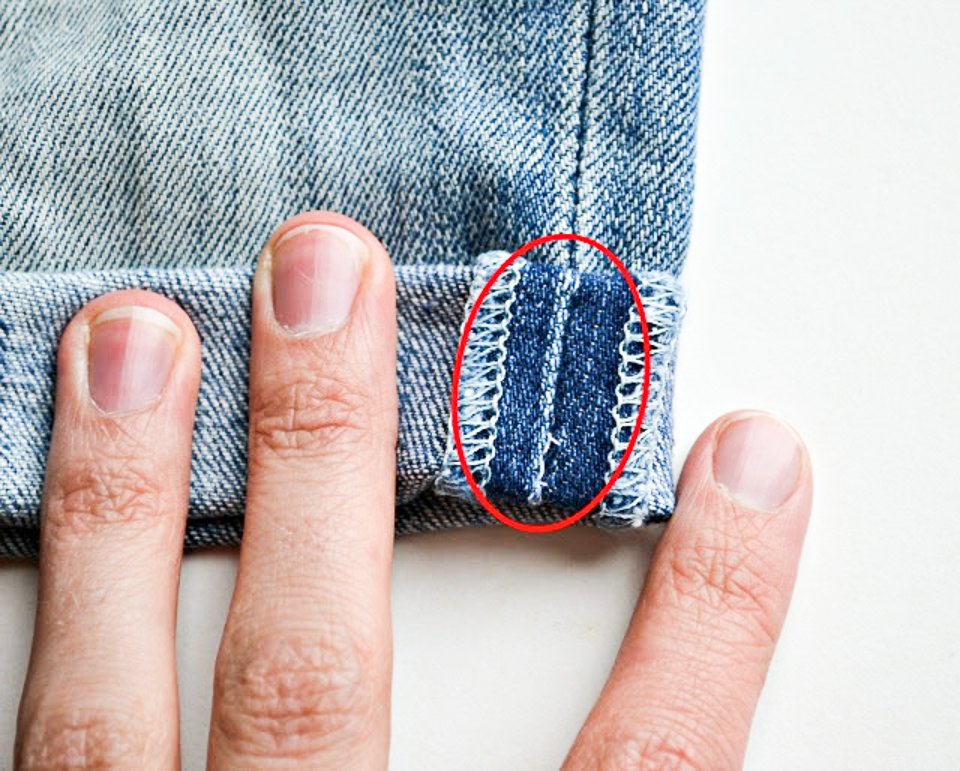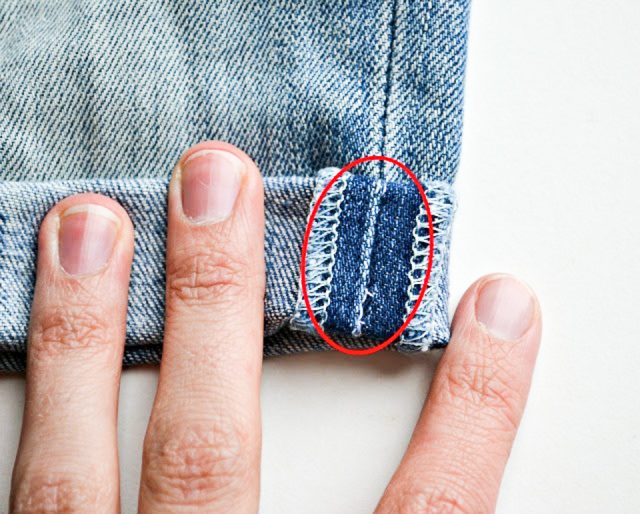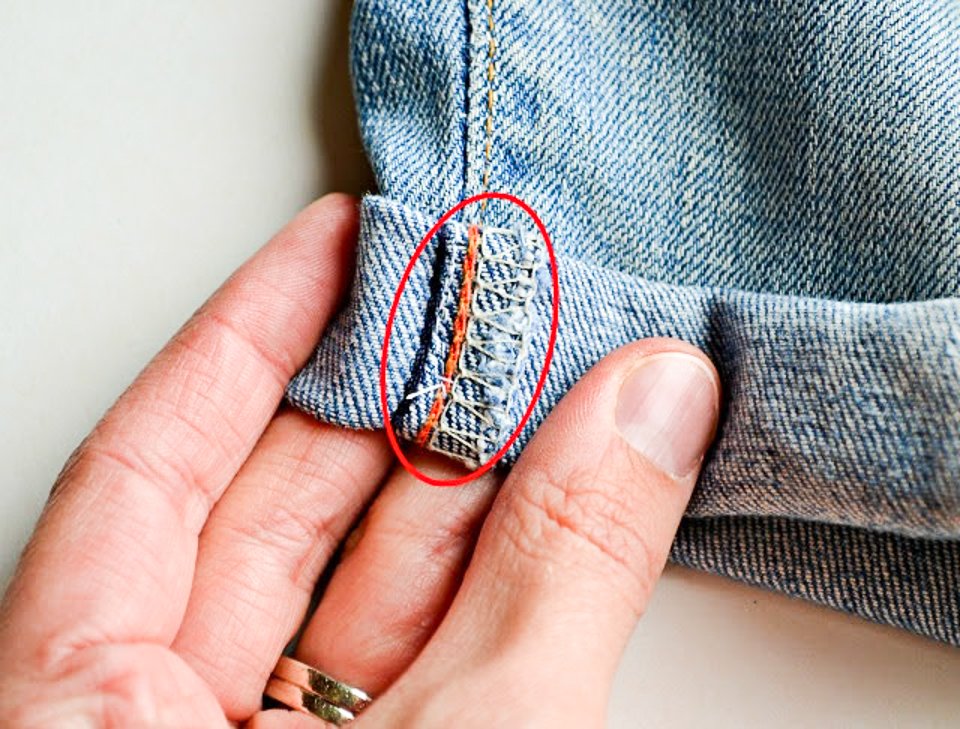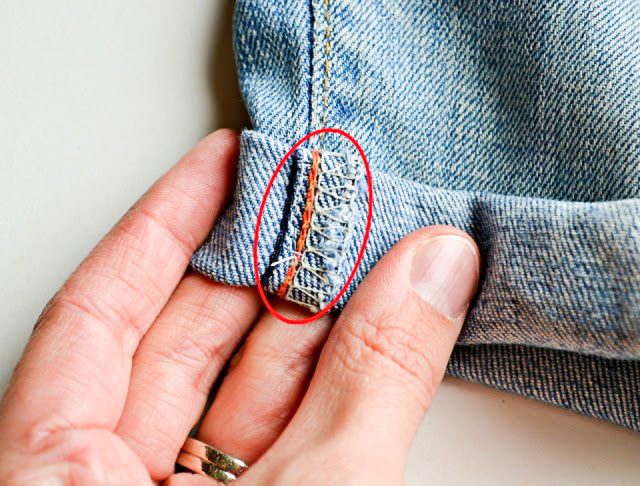 I also tack at the center front and center back of each leg to ensure the cuff doesn't roll down.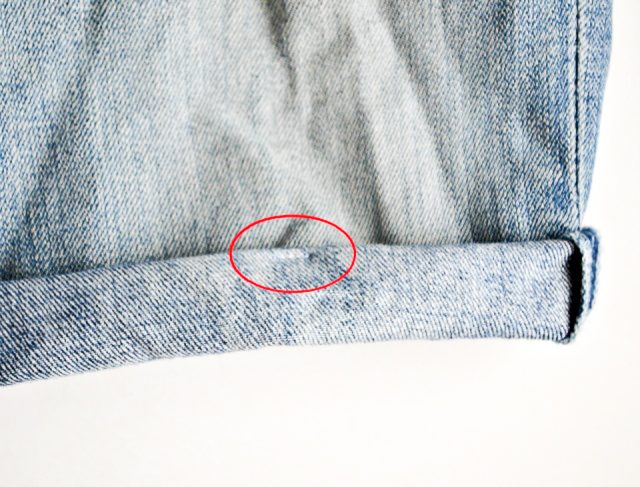 Press the cuff well.
That's it! It's an easy and quick way to add shorts to your wardrobe with hardly any sewing. Now I just need the weather to warm up!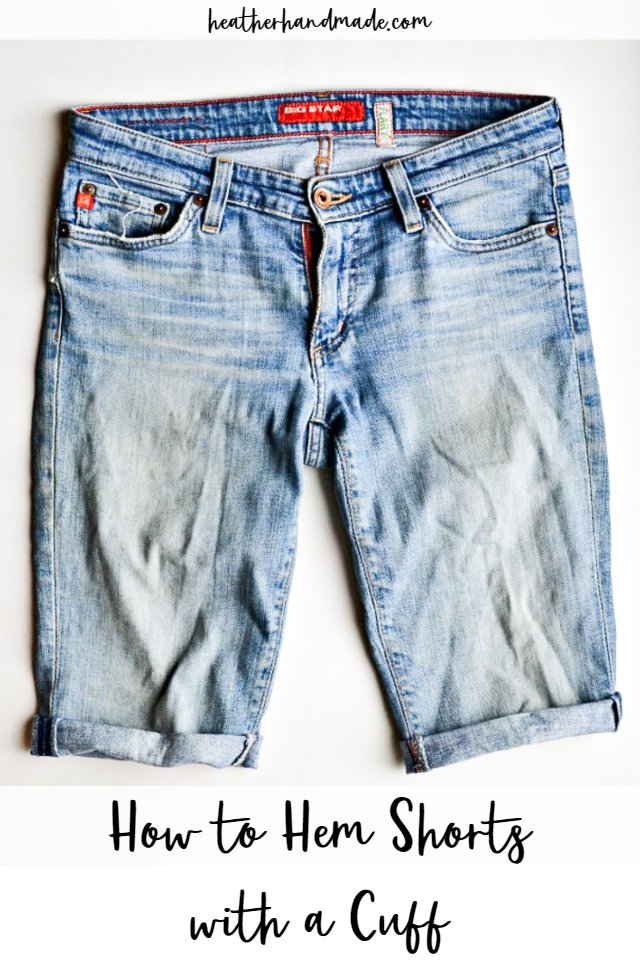 If you make something using this sewing project, I'd love to see! Please share it on social media with the hashtag #heatherhandmade and tag me!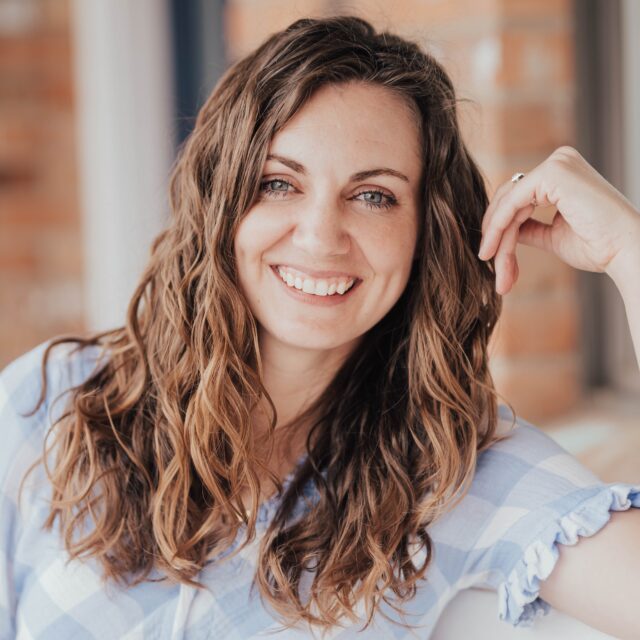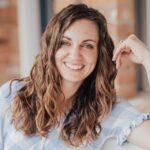 I believe small sewing moments can create great joy. Find your own "right" way to sew. -Heather