How to Hem: 7 Ways to Hem
This post may contain affiliate links
Learn how to hem with these seven different ways to hem. Each one is a different function for different fabric and applications!
There are lots of different ways to hem fabric, and I'm going to seven different ways to sew a hem. Some hems are easier to sew and other hems look really professional. Some hems work best with curves or straight edges.
If you are learning how to sew, you can start with sewing 101 for beginners!
The hems I'm going to talk about today work best with woven fabric, but I have tutorials for other types of hems. Learn how to: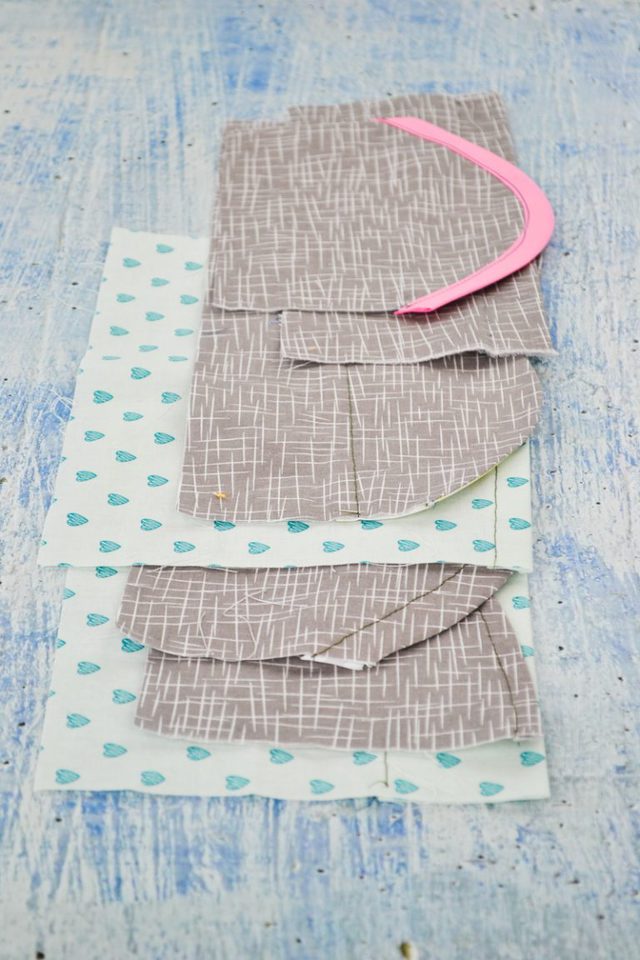 What Is A Hem?
A hem is when the edge of fabric has been turned under and stitched. It can be turned under once or twice. A hem can also be when fabric is sewn onto the edge of fabric to finish and enclose the edge.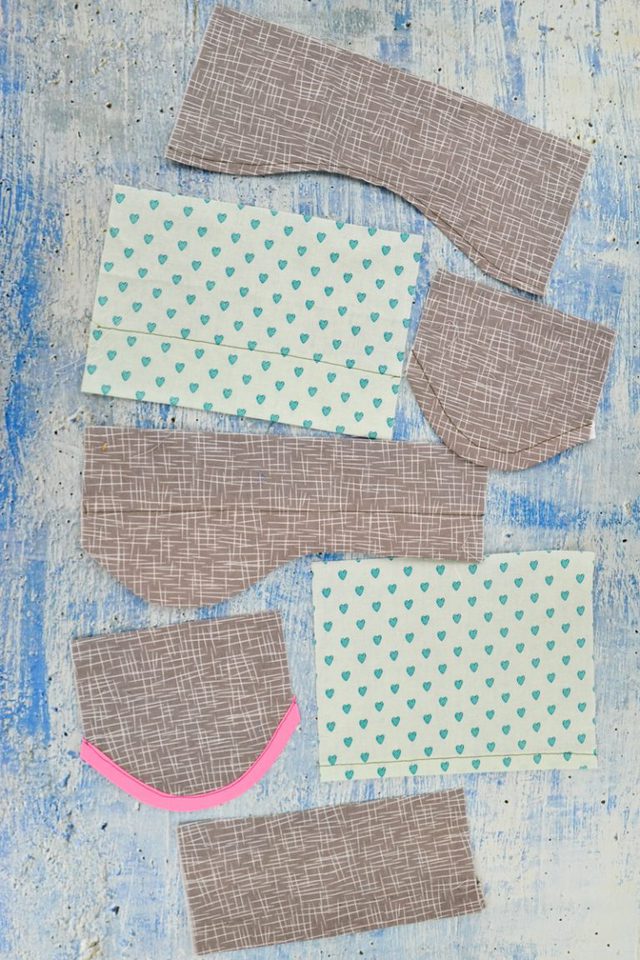 Why Hem Fabric?
You need to hem fabric so that the fabric doesn't fray and unravel. A Hem can create body and shape, or a hem can reduce wrinkling.
There are lots of different ways to hem, and you can hem with a machine or by hand. You can sew a hem to add to the style of the garment or your can add a blind hem to blend in with the fabric. Learn moreabout all the basic sewing stitches you need to sew clothing.
how to hem
Sewing Tools for Hemming
There are lots of sewing tools you can use for hemming. I'm going to talk about four because they are the most common.
Measuring tape*: This is a basic tool that should be in every sewing room. I love wearing one around my neck as I work so I always have a measuring tool within reach. It's a little slower to work with, but it's a common sewing tool.
Seam gauge*: This is another basic tool often found in a sewing room. I love moving the slider up and down to the measurement I'm working with.
Measuring gauge*: This is a quilter's tool, but if you are doing a lot of different hem measurements this is a handy, small tool to have in your sewing room.
Hem gauge*: A big tool that makes hemming clothing quick and easy. It has lots of different measurements, and it can even help you with hemming curves!
Double Fold Hem
The most basic hem is the double fold hem. It's exactly what's it is called: folding the edge over twice and then sewing it in place. The extra fabric inside helps a little bit with making the hem stiff and crisp.
Double fold hems are the most common in sewing and are often recommended by sewing patterns. They can be very narrow like a rolled hem or up to about one inch wide.
Wide Hem
A wide hem is very wide or deep compared to the double fold hem. It is usually wider than one inch and can go up to three or four inches. It's great for heavier fabrics since there's less bulk inside, but it requires a lot of fabric.
A wide hem does not have fabric all the way inside. You fold the edge over 1/4 of an inch and then you fold it again with the wide measurement. It gives a very classic and high-end look.
Blind Hem with a Sewing Machine
You can sew a blind hem on your sewing machine, but you do need a blind hem sewing machine foot. It's a special foot with a little fence to help guide your stitches. Your sewing machine needle sew a couple stitches on the hem allowance and the moves over to do one stitch in the main fabric.
A blind hem looks very good and is often seen on dresses, skirts, and dress pants. The machine blind hem is not as invisible as hand sewing a blind hem, but it is much faster. You do need a double folded hem to be able to do a blind hem stitch.
Double Fold Bias Binding Hem
As long as you have double fold bias binding or you know how to make it, you can make this hem. You don't need any hem allowance, instead you just sandwich the bias binding around the edge of the fabric.
You can use bias binding made from fun colors or a pretty pattern. The bias binding can make the hem stand out and give the hem body. It also works really well with curves. Learn how to make and use bias tape.
Single Fold Bias Binding Hem
Use a single fold bias tape as another way to finish the edge. It's a way to use bias binding, but it's hidden on the inside. You only see the stitches. It also does not need a hem allowance since you sew it on.
This hem works really well with curves and straight hems. It's a fun way to add a unique color or pattern.
Hem Facing
My favorite way to sew a hem is to add a facing, but it has the most steps. If the pattern doesn't come with a facing you can create your own. Make sure you interface it to give beautiful weight and body to the hem. A hem facing is great to use on straight edges and curves. It doesn't need a hem allowance.
When you add a hem facing you need to know how to use interfacing, how to understitch, and how to clip and notch.
Shirt Hem or Narrow Curved Hem
When you sew a curved shirt hem you have the problem of both outside curves and inside curves on the same hem. It helps that you do a small 1/4 inch hem, but you need to gather the outside curves and clip the inside curves. It's a couple extra steps, but it's worth the effort.
This type of hem is most often seen on the hem of a button up shirt or woven top. You can also see it on woven skirts that have a shirttail hem.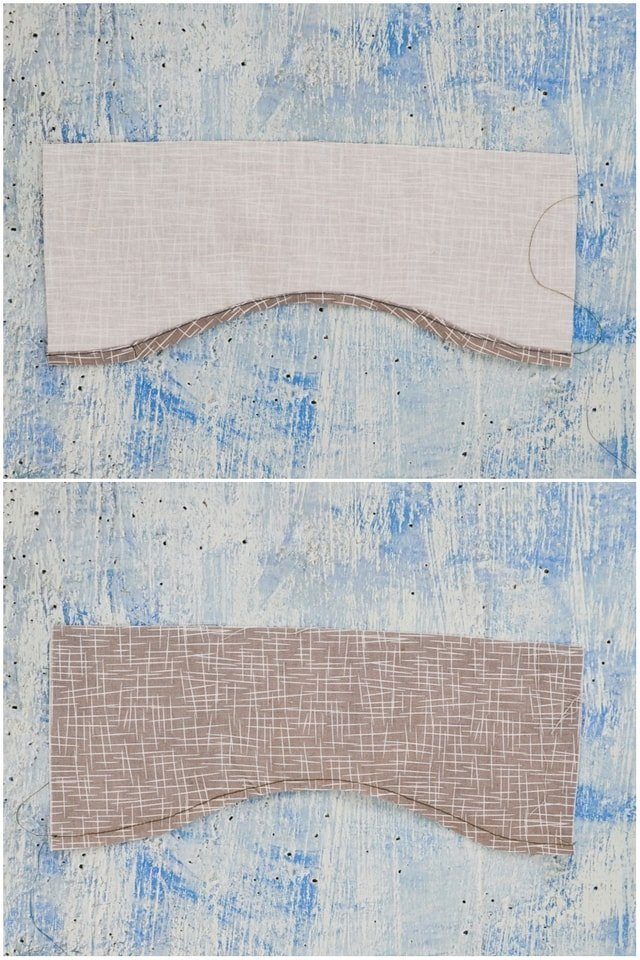 what is the easiest hem
This is honestly a personal preference. For straight seams I really like a simple double fold hem. It's quick and easy, and it always works for me. You might prefer a different hem though!
what hem looks the best
I really love the look of a hem facing. It gives weight and body, but it doesn't removed any length from the garment you're working on. It works well on curves and unique shapes. I also love that a hem facing is interfaced and it helps prevent wrinkling!