How to Add a Back Pocket to Leggings
Learn how to add a pocket to leggings to hold your phone or keys. It's annoying not having pockets, and this is a simple way to add a center back waistband pocket.
I have gotten in the habit of walking or running eery morning since everything shut down in March. (Not having to get my kids on the bus at a certain time definitely helped me get in the habit of working out in the morning.) I recently bought some used leggings from a thrift store, so I would have enough to rotate through.
I loved having leggings to wear, but they didn't have any pockets. It's so annoying not having pockets! I often listen to a podcast or audiobook as I run so I NEEDED a pocket. I added the simplest center back pocket just under the waistband, and you can do it too!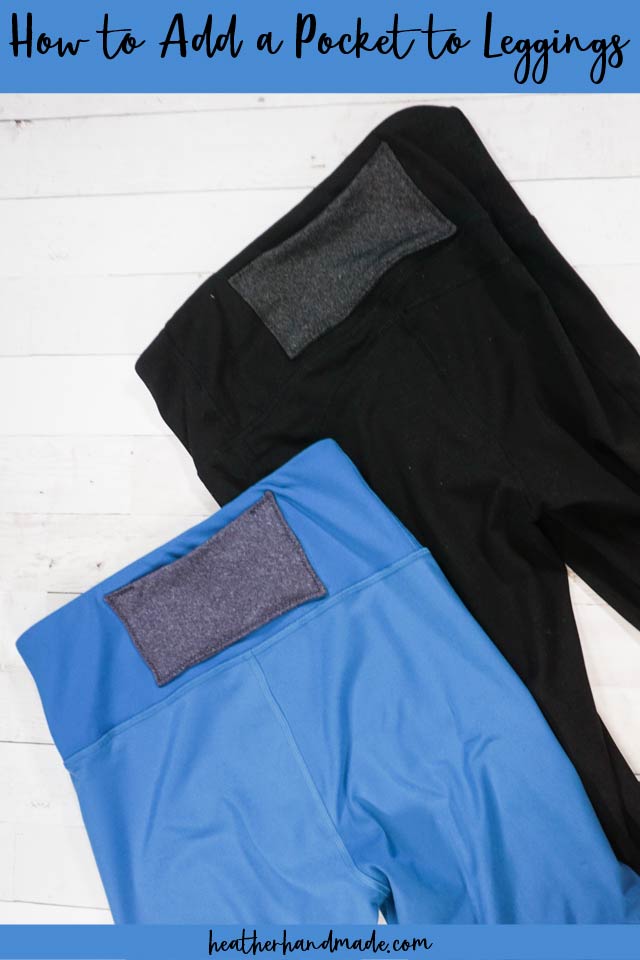 Do you like to refashion and alter clothes? Check out these great sewing projects!
How to Add a Pocket to Leggings
supplies
Leggings that don't have any pockets
Scraps of medium weight knit fabric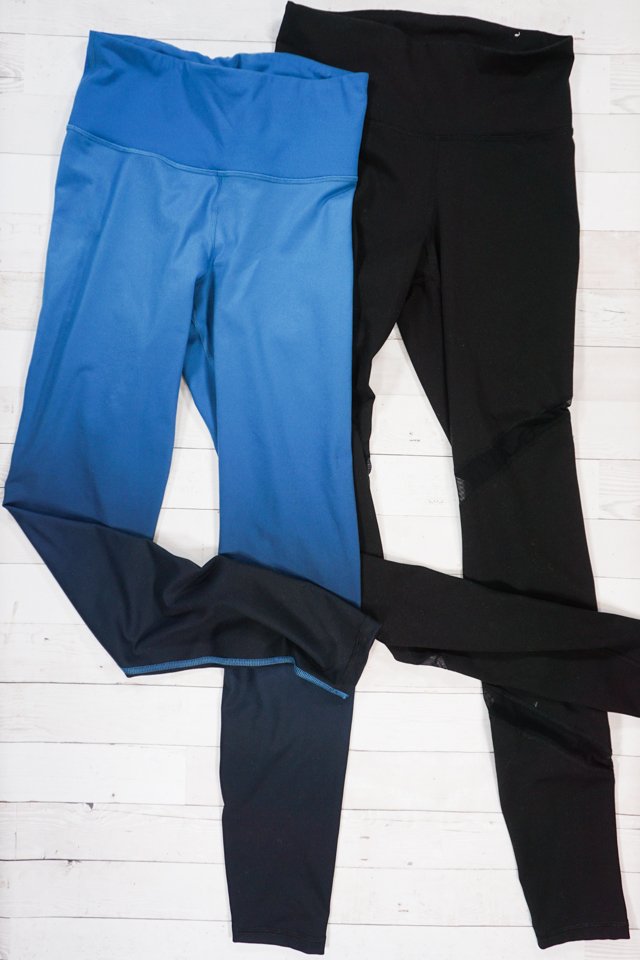 Cut out two rectangles that are 1/2 inch larger than your phone on each side. One of my sides was a fold so it didn't have seam allowance on that side.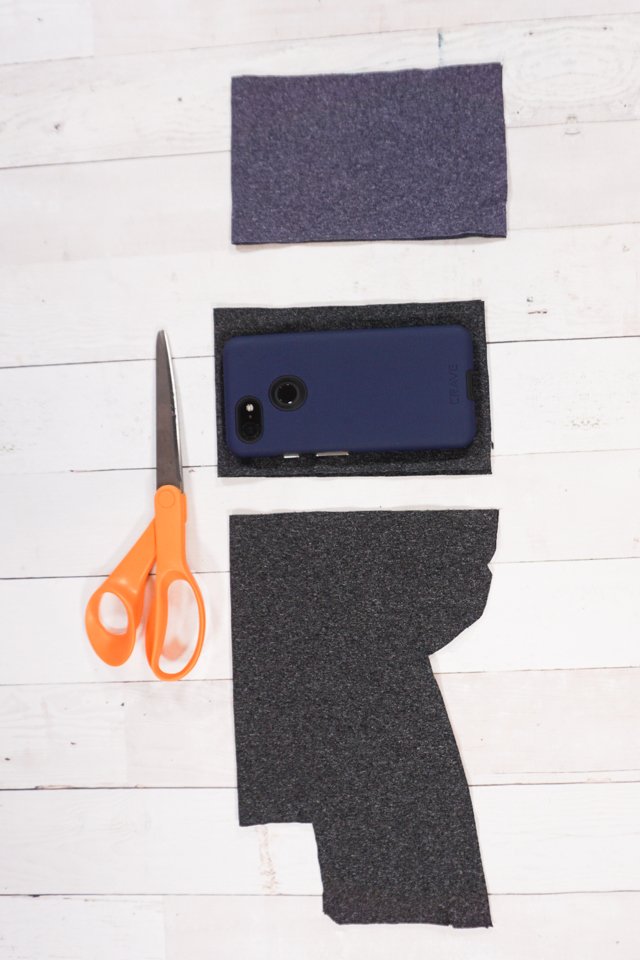 Pin all the way around the rectangles with right sides together.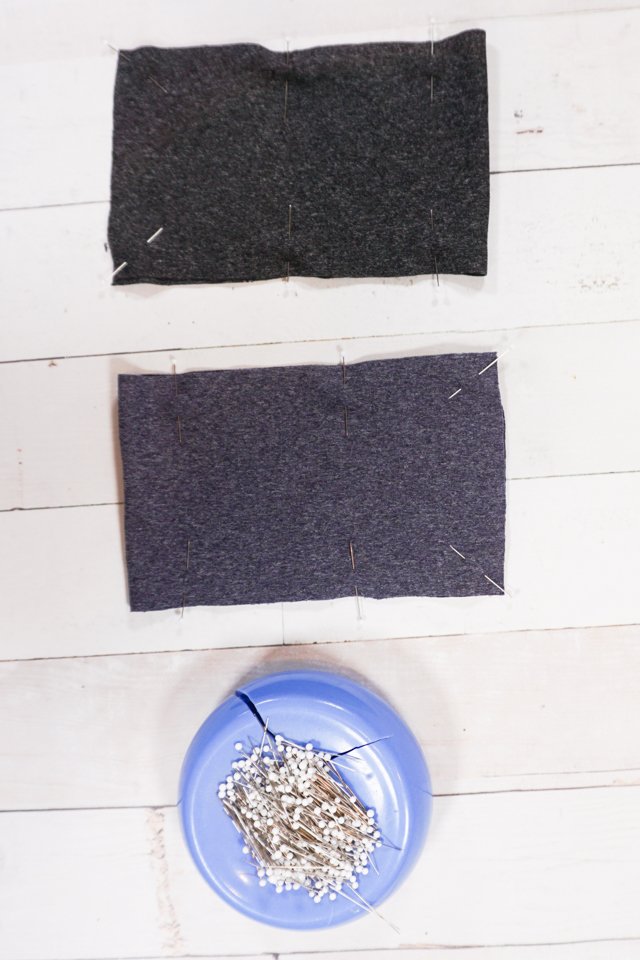 Sew around the rectangle with a zigzag stitch. Leave a 2 inch hole for turning.
Trim the corners to reduce bulk.
Turn the rectangles right side out and poke out the corners.
Pin the rectangle onto the center back just below the waistband. The two sides and the bottom will be sewn so place the side with the hole on the bottom edge.
When you sew the three sides it will close the hole.
Sew around the three sides with a zigzag stitch 1/8 from the edge. You finished!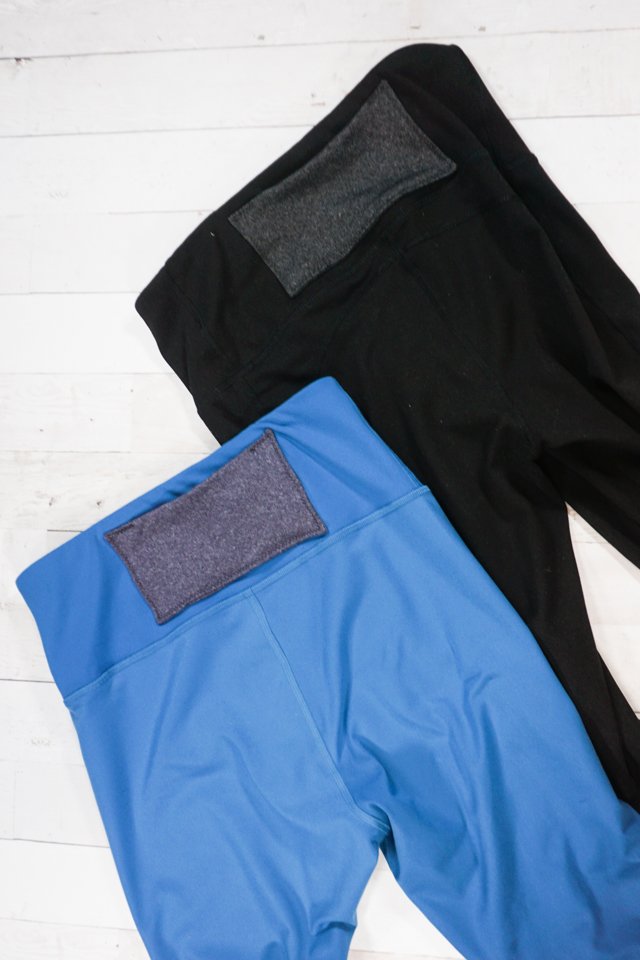 If you make something using this pattern, I'd love to see! Please share it on social media with the hashtag #heatherhandmade and tag me!