How to Finish a Seam: 9 Seam Finishes
This post may contain affiliate links
Learn how to finish a seam and when to use it with one of these 9 seam finishes. There are different seam finishes for knit and woven fabric.
Sewing can be enjoyable and relaxing unless your sewing projects unravel and fray after you finish! To prevent your fabric from fraying as it's worn or washed the raw edges of the fabric will need to be finished.
Learn how to finish a seam with one of these nine seam finishes and when to use them.
Why Finish the Raw Edges of Fabric?
Woven fabrics are made by threads crossing over each other. When you cut through the fabric it leaves all those threads raw and unfinished. Those raw threads can unravel as the garment is worn or washed.
It would take some time, but eventually the fabric would fray and pull out of the seam. If you want your clothing to last then you'll need to finish the edges so that they can't fray.
These are some basic sewing stitches you need to sew clothing and then you finish the seams after the stitches.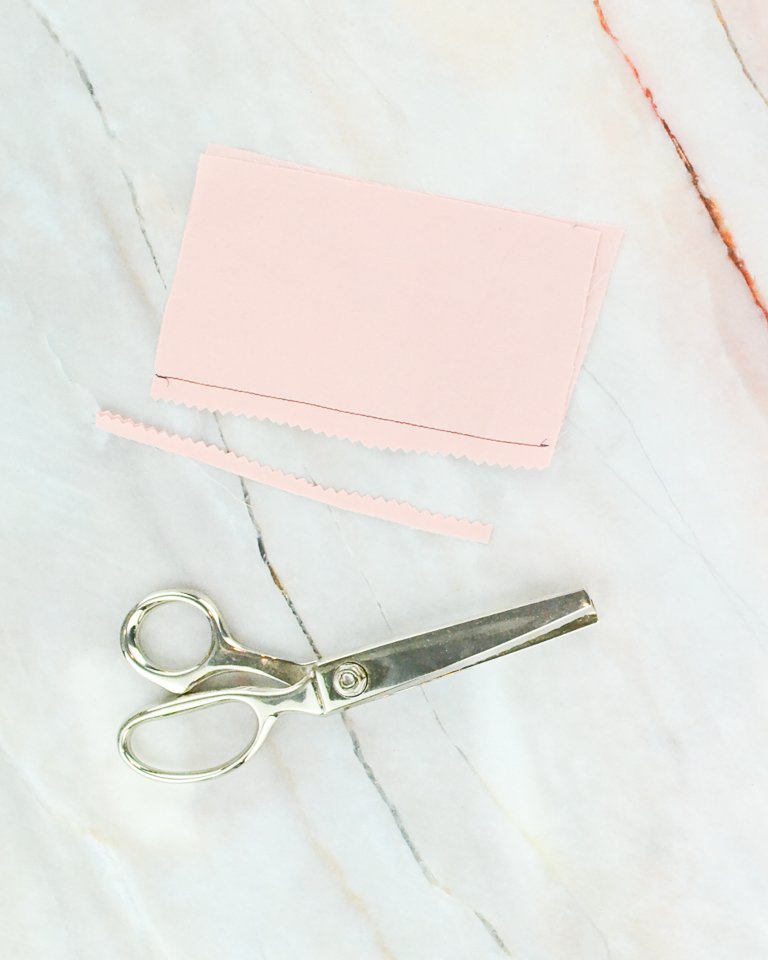 Do I Always Need to Finish the Seams?
The short answer is no, you don't always need to finish the seams. You only need to finish the seams of items you want to last for a long time.
Knit fabrics do not fray and do not need to be finished, some wovens are so thick and strong that they will only slightly fray, and sometimes a Halloween costume needs to be finished without finishing any seams.
BUT when you are working with woven fabrics the raw edges will fray over time especially loosely woven, quilting cotton, and lightweight fabrics.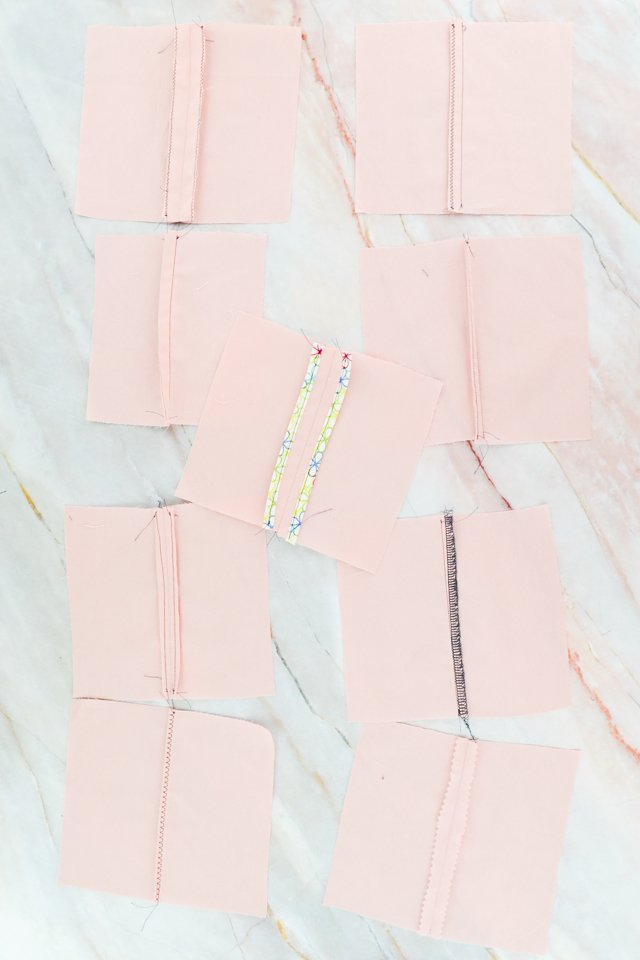 Do Knit Fabrics Need to be finished?
Knit fabrics do not fray because the fabric is created by the threads looping around each other. There is a chance of "runs" in knit fabric where a thread will come out of a bunch of loops.
Knit fabrics can be finished so that it creates a nice look on the inside.
When I first started sewing knits I didn't finish them because it helped me enjoy sewing more to skip that extra step.
Now that I'm a more seasoned seamstress I do finish the edges of my knit fabric so that the inside of the garment looks really nice.
In all of these seam finishes I would only recommend ones that use a zigzag or serging with knit fabrics so that the fabric can stretch.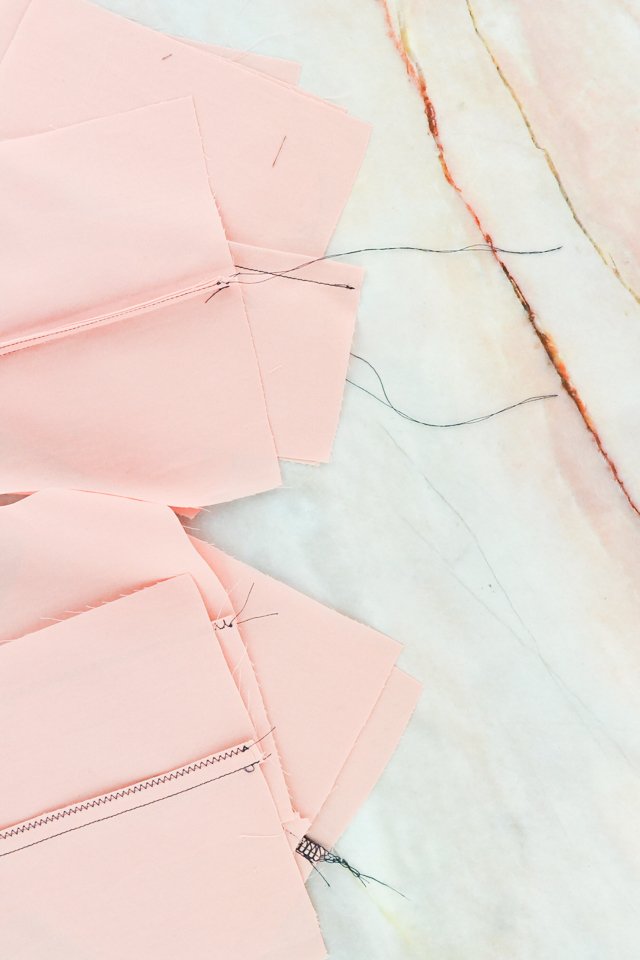 How to Finish a Seam
1. zigzag together
Sew the seam and then zigzag the seam allowance together. Trim the excess.
This is one of the quickest ways to finish a seam. You don't have to do any pressing first, you don't need a special machine or tool, and you can do it right on your domestic sewing machine.
This seam finish works well with both woven fabrics and knit fabrics, but the knit fabric would have two zigzag stitches and no straight stitch.
Zigzagging is great for almost all fabrics. For medium to lightweight fabrics it can be a little strong and it'll make the fabric pucker slightly. It's best for medium fabrics.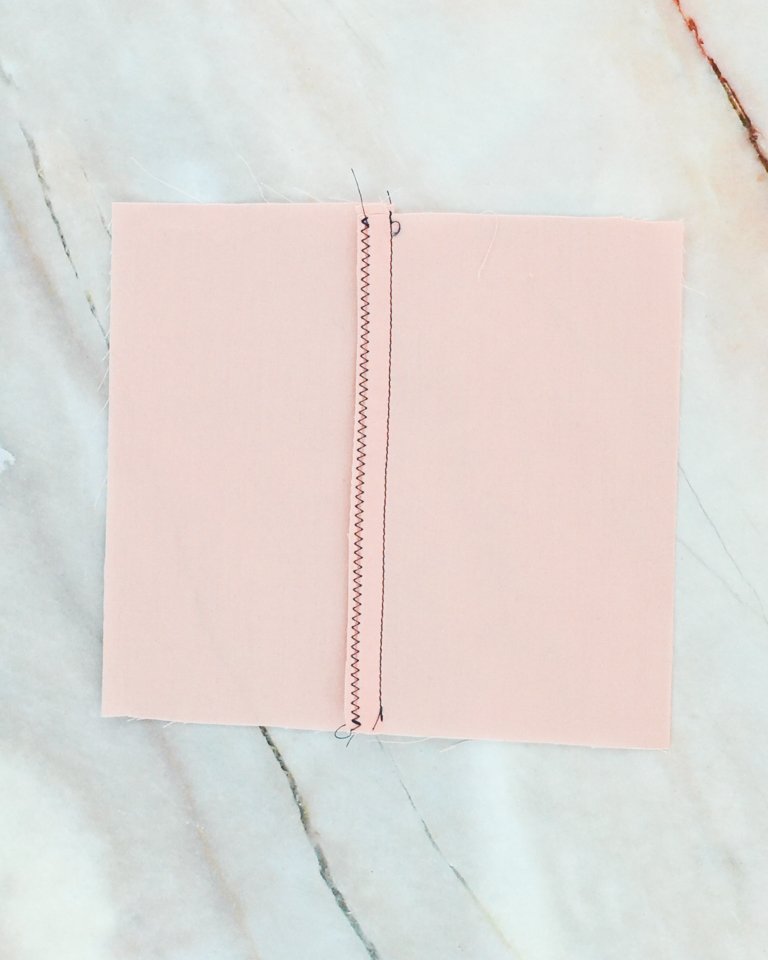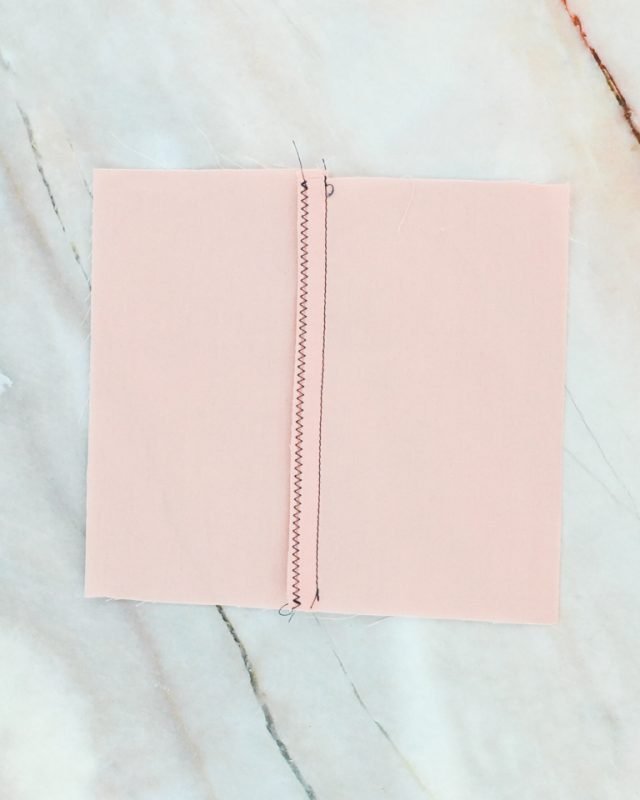 1A. zigzag apart
Sometimes your fabric is too thick to be zigzagged together so you can zigzag the seam allowances separately.
It's done best when the seam allowance is pressed open before zigzagging. This will not work with lightweight fabrics since the zigzag will make the fabric pucker.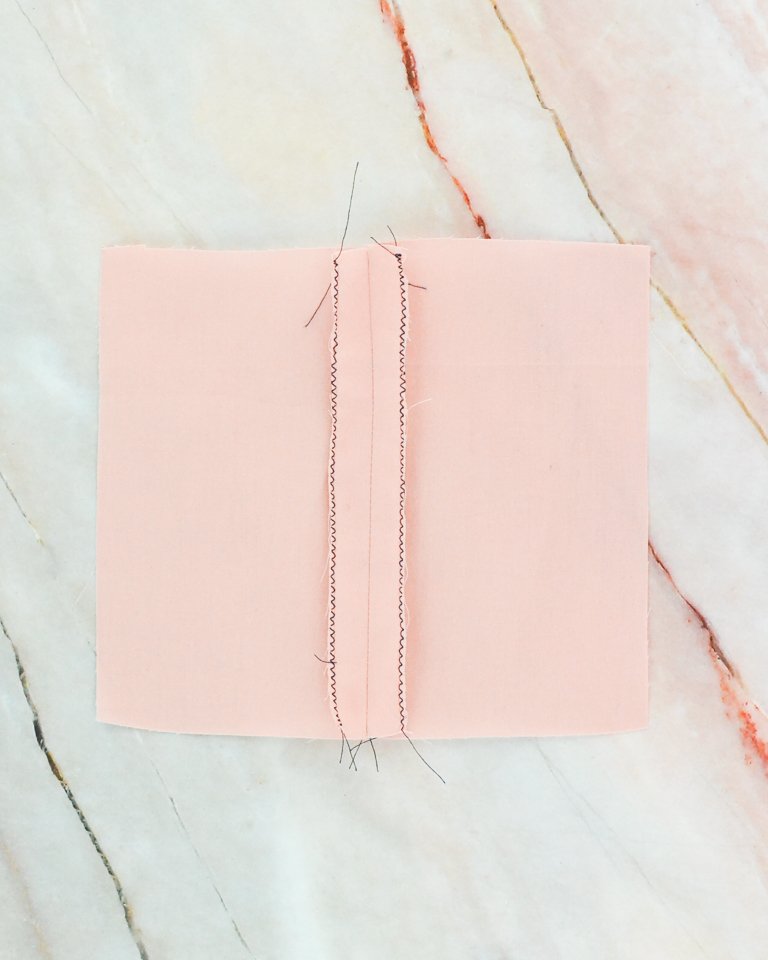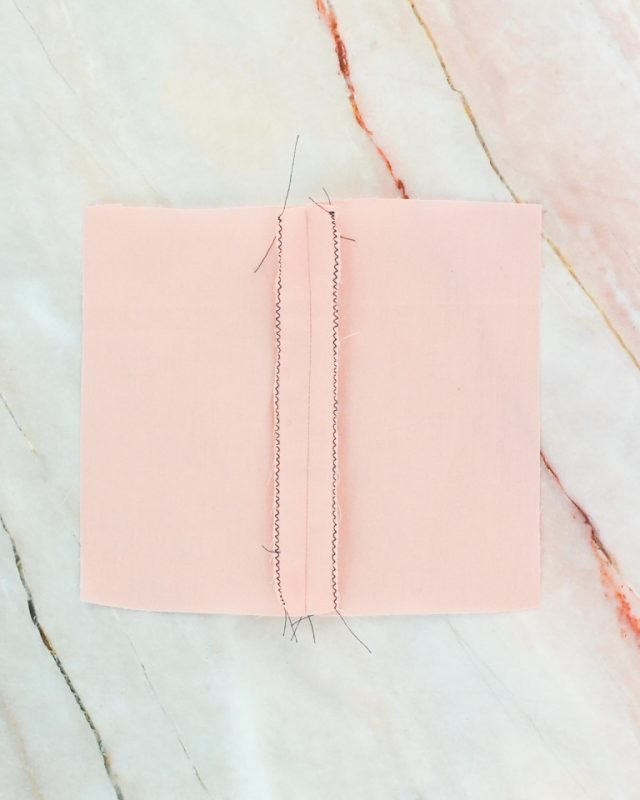 2. serge together
Another fast way to finish a seam is to just serge the edges. A serger is a fast machine, but it only does thread wrapped seams or seam finishes.
It can be expensive to buy another machine that only does one thing, but it does make the inside of your project look professional.
Knit fabrics can also be serged to have a seam that stretches and finish the raw edges.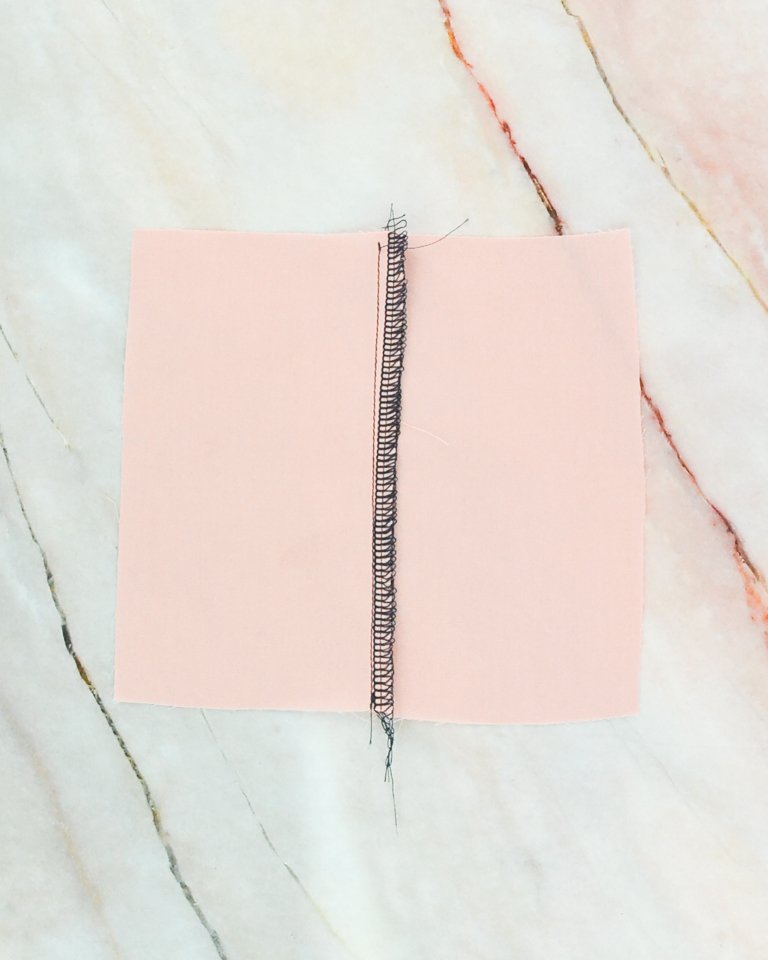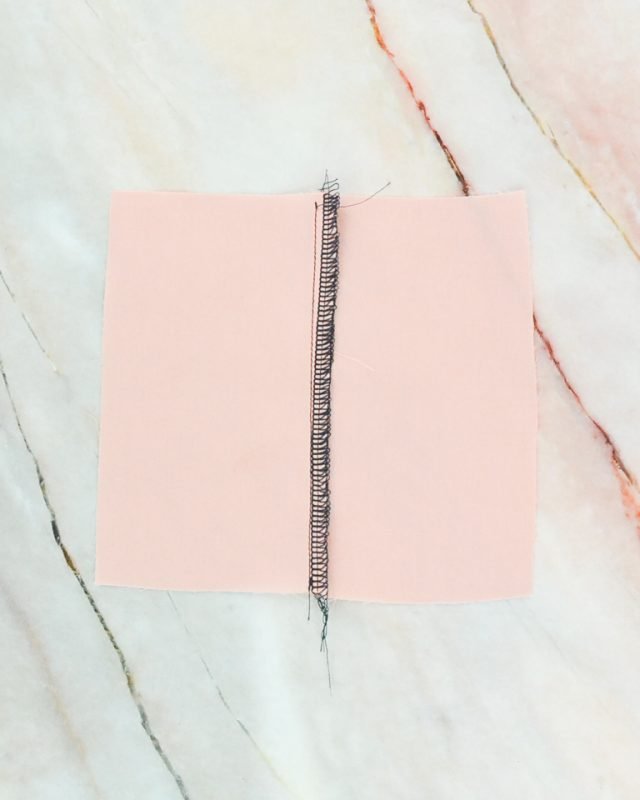 2A. serge apart
Serging the seam together is a quick seam finish, but you can also serge the seams separately. This works better for heavier fabrics that are too thick to be sewn together.
3. pinked
Another fast seam finish is to just using pinking shears* to finish the edges.
When a woven fabric is cut on the bias it frays more like fringe instead of like full threads being pulled out. Pinking shears creates tiny bias edges that will only fray slightly.
This method is fast because you can "pink" the two seam allowances at the same time and then press it open.
It doesn't look as professional as other seam finishes, but it works well in a pinch. It would not work well for lightweight fabrics or fabrics with an open weave.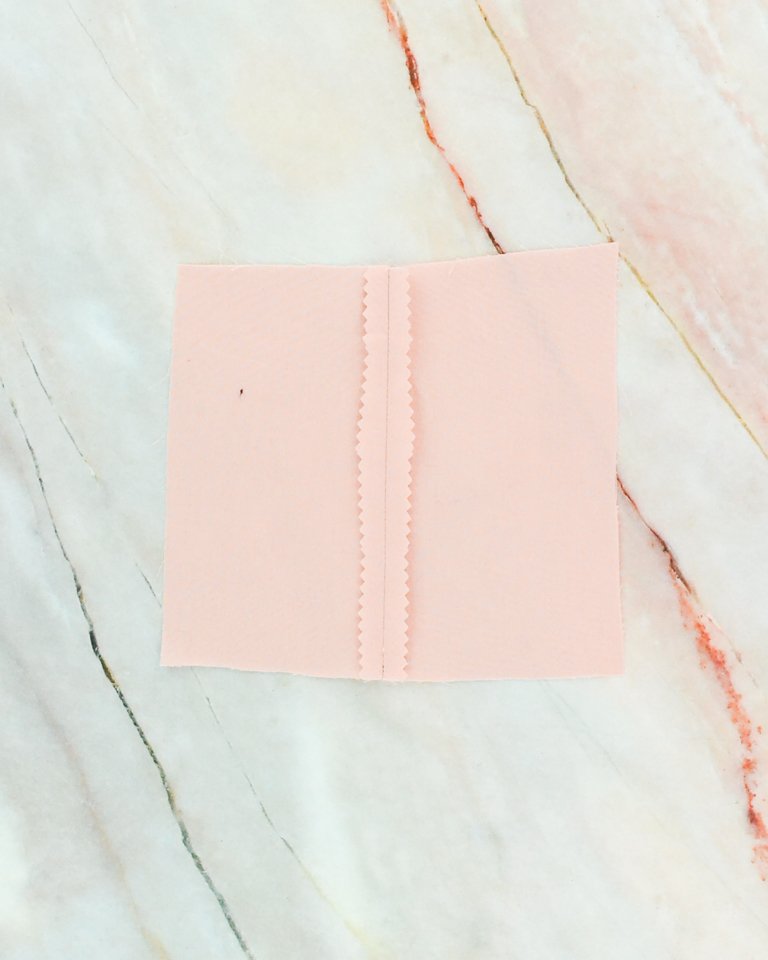 4. zigzag overlock stitch
This is a stitch that I learned about during my research for this post. I found it called lots of different names depending on what your sewing machine calls it.
The overlock stitch has straight stitches and then has a zigzag every couple of stitches. It's like the blind hem stitch, but the zigzag goes the opposite way.
The straight stitches make a strong seam and the zigzag would help finish the edges. It's similar to a zigzag where with lightweight fabrics the zigzag would create a pucker.
This is a very fast way to finish the edge because the seam and the finishing are all in the same step. It might not be a stitch included on every machine.
It would not work with really stretchy knit fabrics, but it might work with stable knit fabrics that have less stretch.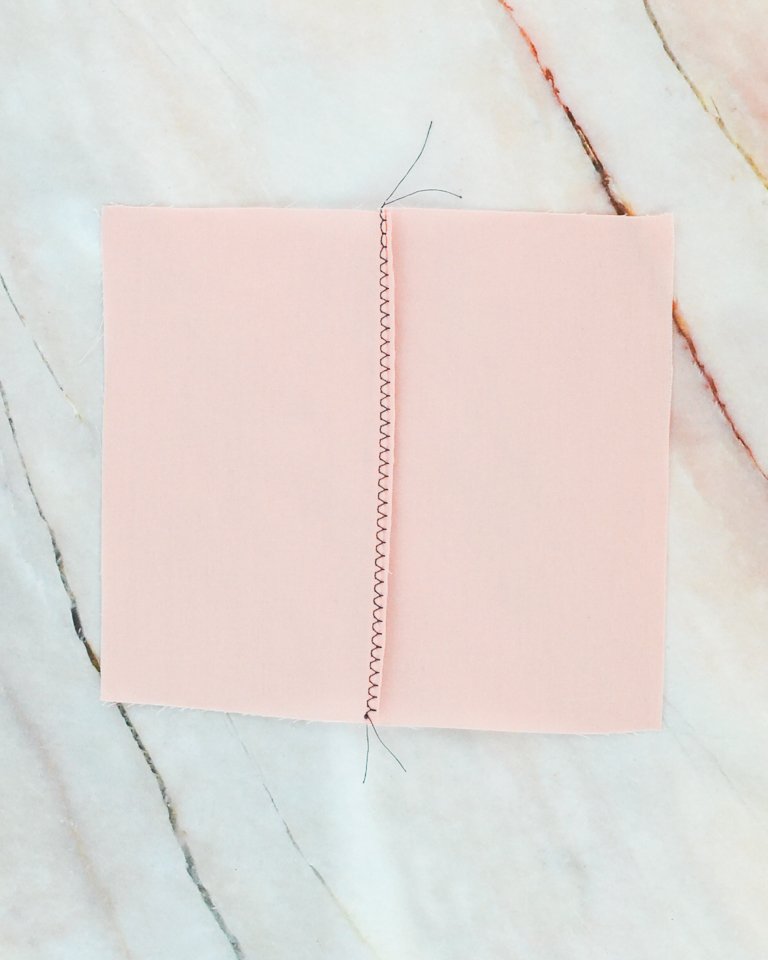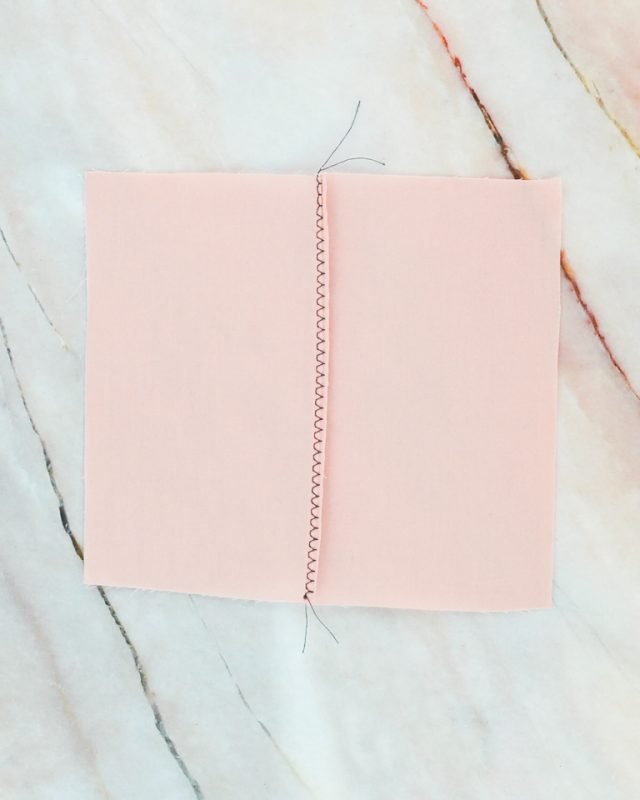 When I pulled on the seamline the stitches held up well.
I can't recommend using this stitch for clothing though because I've never tried it. I would test it out to see how strong it is before using it on a full garment.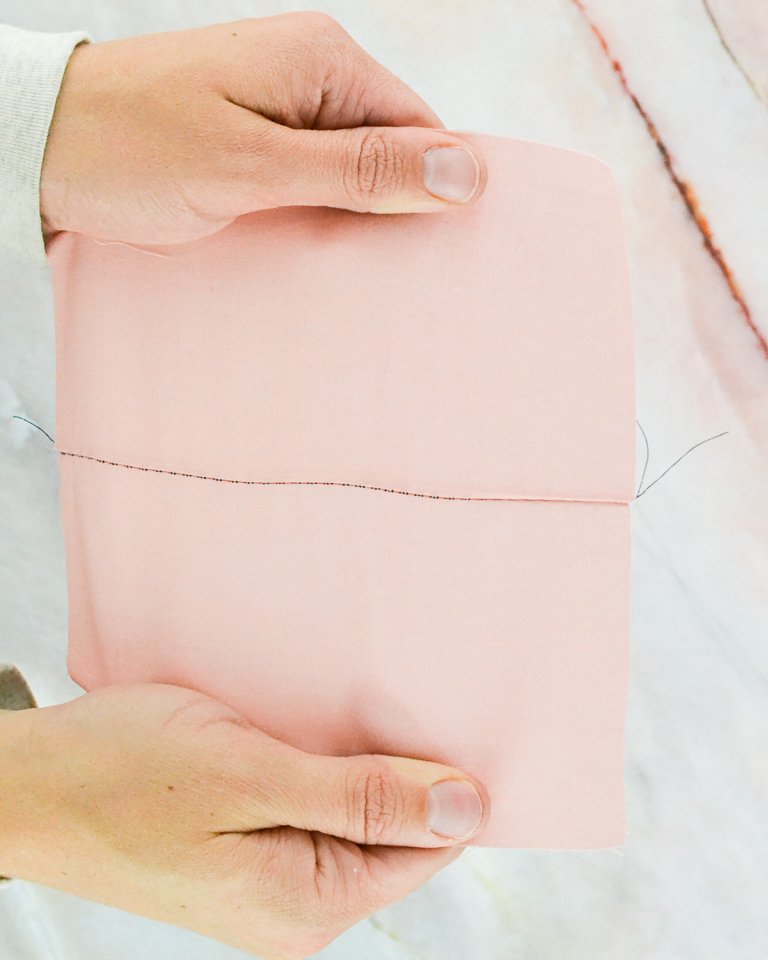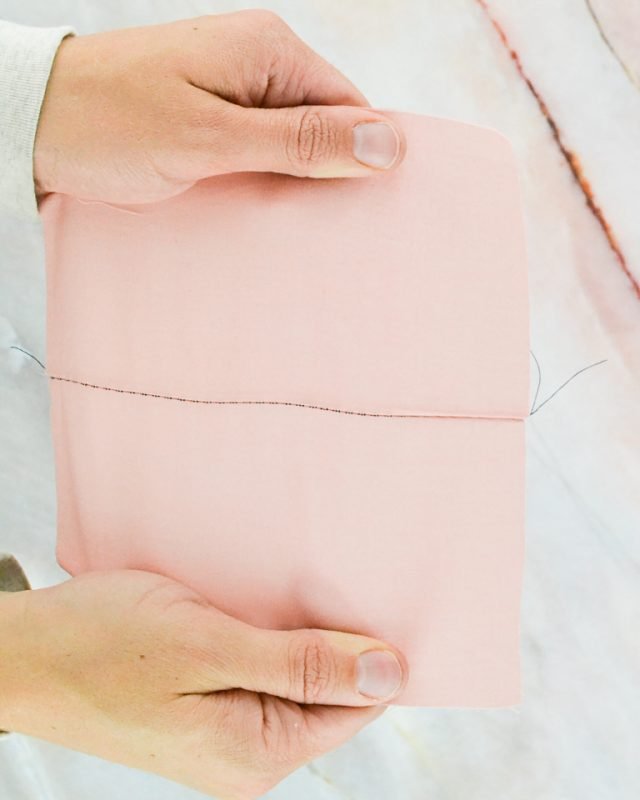 5. french seam
The French seam is great for unlined items and lightweight fabrics. It looks professional and high quality. It is not fast, but the effort is worth it on clothing you want to last a long time.
First you sew the seams WRONG sides together with a 3/8″ seam allowance. Then you trim the seam allowance to 1/8″.
Turn the item right side in so that the right sides are now together and press the seam around the seam allowance. Sew 1/4″ from the folded edge which encloses the raw edges inside the seam.
I don't always sew a French seam because of the extra time it takes, but I'm always happy when I do because it looks so good.
It can get bulky with seams crossing each other, and it's tricky to sew a French seam with any curves.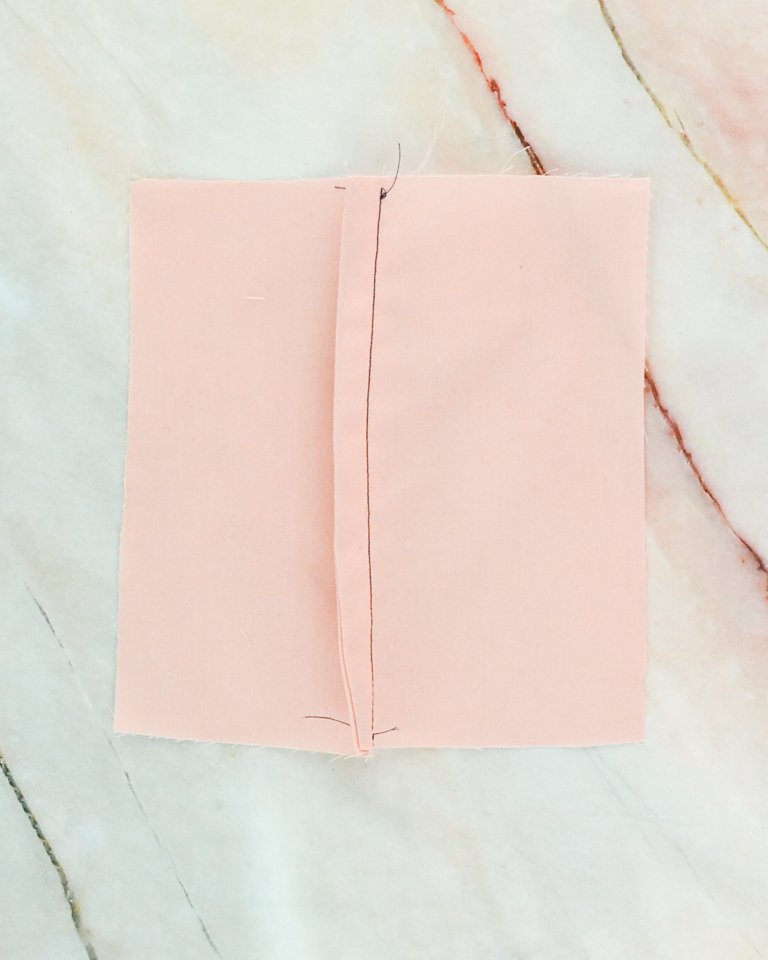 6. reverse french seam
If you forget to sew the seam wrong sides together than you can sew a reverse French seam. You sew the seam at the 5/8″ seam allowance with right sides together.
Then fold the raw edges in to meet at the seamline and press. Sew the two sides together along the fold enclosing the raw edges inside.
The end result is exactly like the French seam except that there is some stitching you will see.
It's great if you want a French seam but you don't want to sew wrong sides first. It would be tricky to use this method with really lightweight fabric and would work better with medium weight fabric.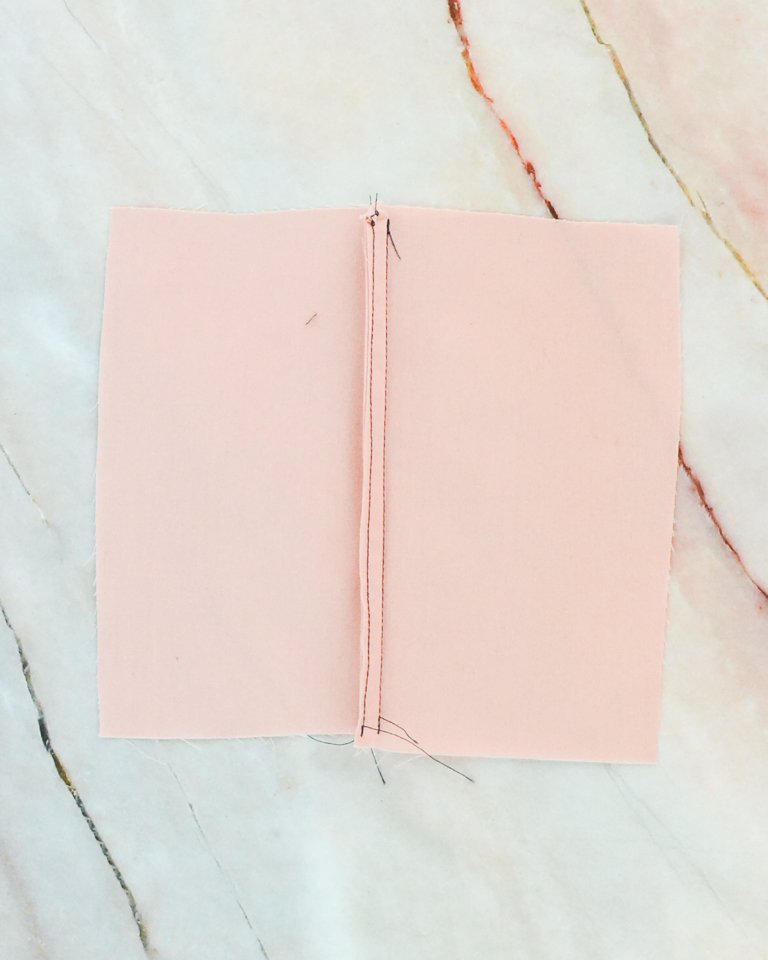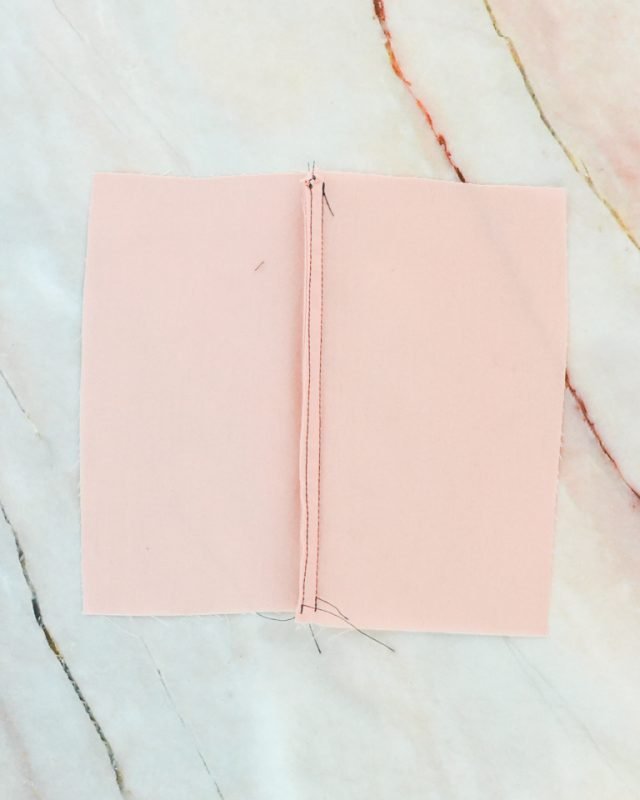 7. clean finish
A clean finish is a classic way to finish a seam and works great with a domestic sewing machine. It takes as long as a French seam or reverse French seam, and it also looks clean and professional inside the item.
It can get bulky when sewing multiple seams together, but would work well for a light to medium weight fabric.
After sewing the seam, fold the raw edges under to meet the seamline and press. Sew each seam allowance along the fold to keep the raw edge inside.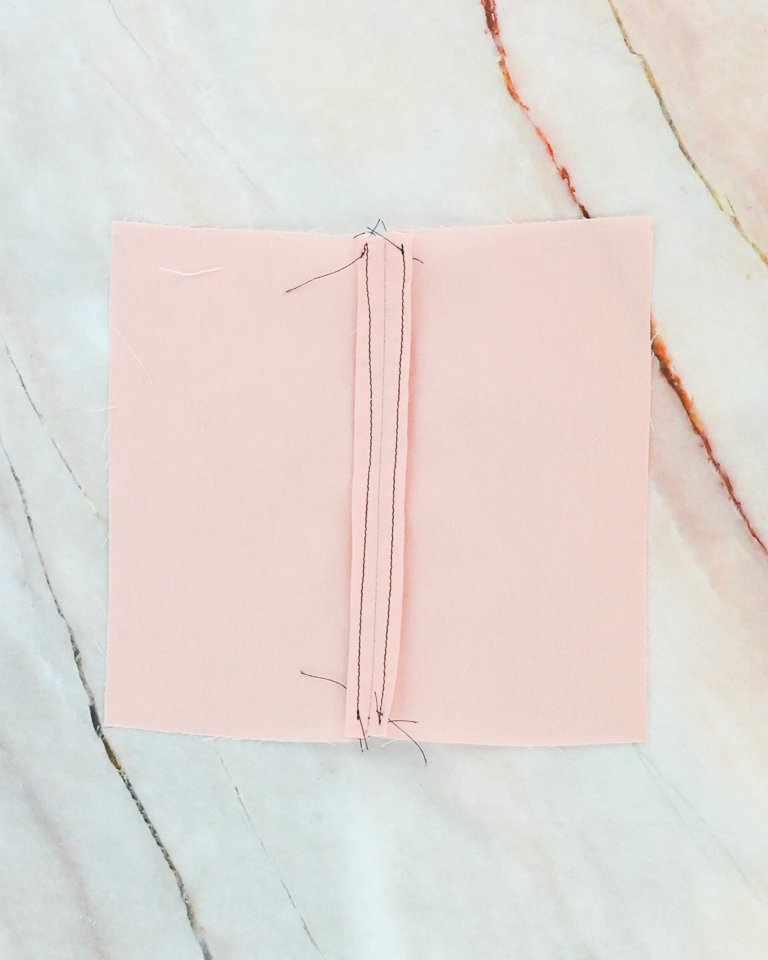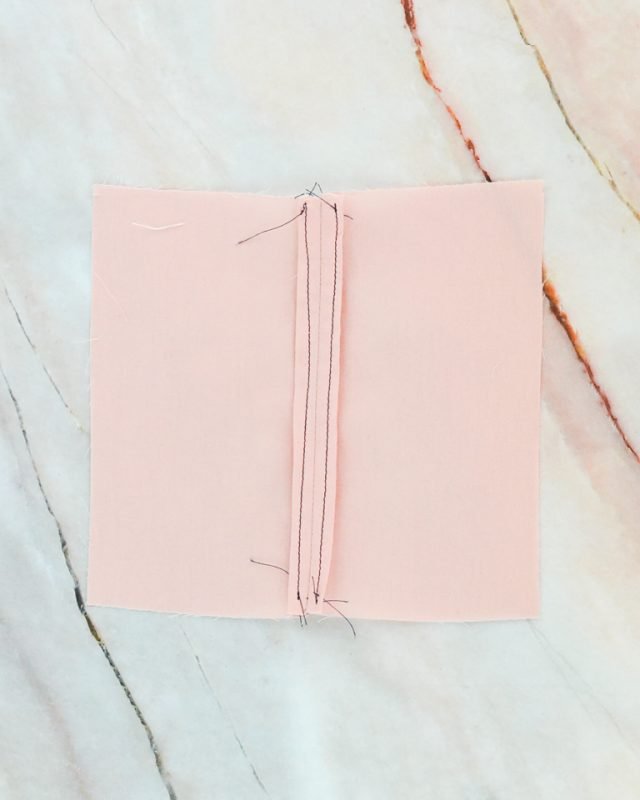 8. bias trim and Hong Kong
My favorite way to finish seams of an unlined coat or jacket is to use a bias trim or Hong Kong finish. These two methods are the same, but use different fabrics.
You use fabric to bind and enclose the raw edges. Bias trim uses woven fabric cut on the bias and the Hong Kong finish uses a lightweight knit fabric. Learn how to make and use bias tape.
You can buy bias tape at the store or make it yourself. It would be really fun to use bright, contrasting fabric inside of a jacket for a pop of color.
This works best with woven fabrics and can be done on heavier fabrics.
Which is your favorite way to finish a seam? If you are learning how to sew, you can start with sewing 101 for beginners!
If you make something using one of these seam finishes, I'd love to see! Please share it on social media with the hashtag #heatherhandmade and tag me!