How to Upcycle Socks into Pockets
Learn how to upcycle socks into pockets on a cardigan. Turn those holey socks or lonely missing socks into easy to sew pockets!
What do you do when your socks get holes in them? How do you use socks when they lose their match or the elastic stops working at the top of the sock? With this upcycled sock pockets you can turn all those unwanted and lonely socks into easy-to-sew pockets!
If you have brightly colored and patterned socks they can become really fun details on clothing. If you have wool socks you can turn them into extra warm pockets on a cardigan.
There are affiliate links in this post.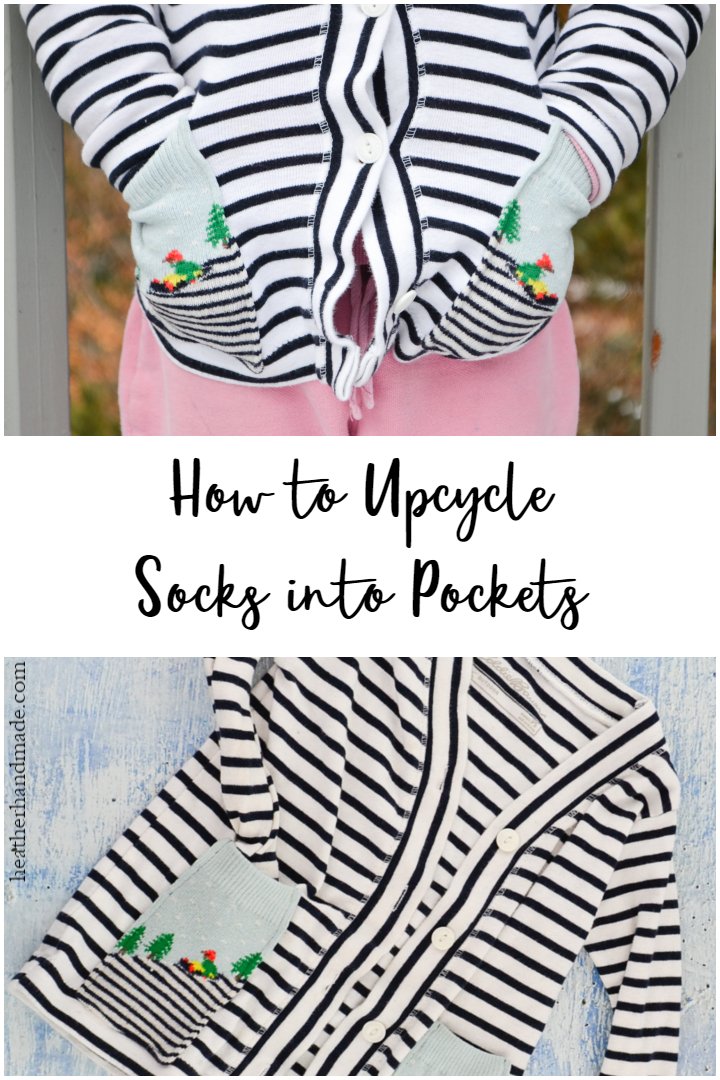 Instead of sewing the socks onto a cardigan or a skirt, you could make a fun boy's sweatshirt refashion by sewing just one pocket on the front. It would be an easy way to customize sibling shirts or cousin pajamas by adding a matching sock pocket to the front of them all.
If you make Father's day socks with the kids' faces and they get a hole, you could turn those socks into a pocket on a t-shirt to enjoy those sweet faces a little bit longer. Look at all the how to upcycle tutorials to find one you love!
I love the play of stripes against each other. My daughter loves the person sledding down the hill and a warm place to put her hands. I love the splash of color and that she can keep her hands warm!
Pockets make everything better. Besides adding patch pockets you can also add side seam pockets. It's my favorite free pattern to add to dresses and skirts. This is such a great beginner sewing project!
How to Upcycle Socks into Pockets
supplies
Sock without a match or a sock with holes
Skirt, sweater, cardigan, etc to sew the pockets onto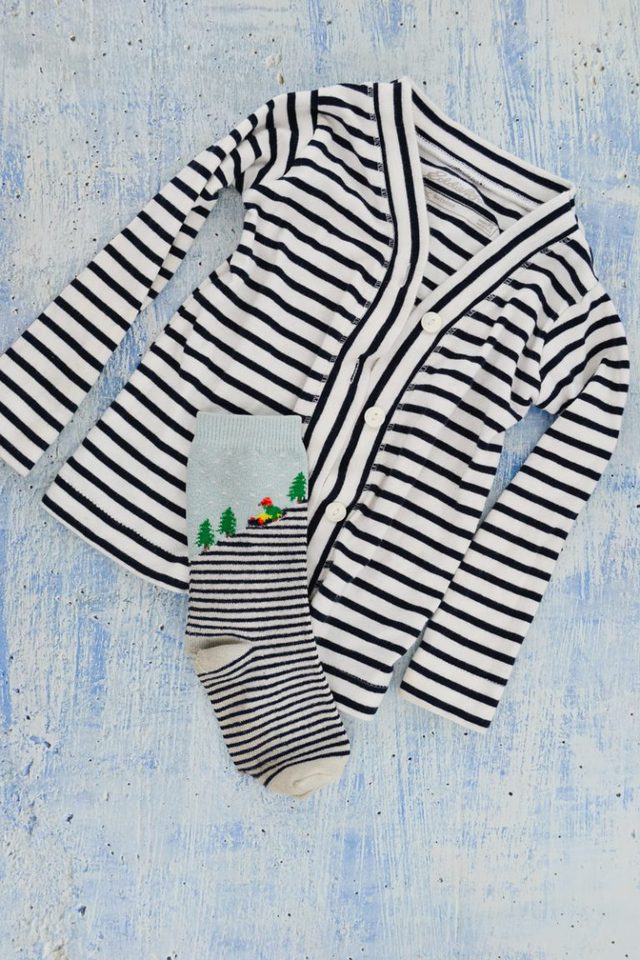 1. Cut the top part of the sock off.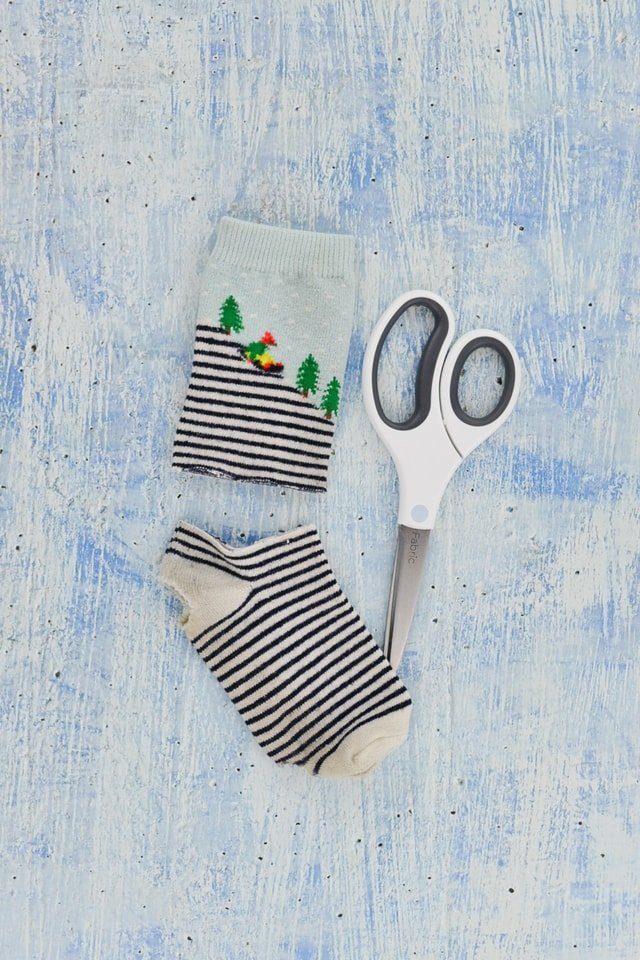 2. Cut the top part of the sock into two pieces. The shape of this piece will be the shape of the pocket so a square will be a square pocket. I wanted to preserve the picture on my sock so my pockets are much too tall.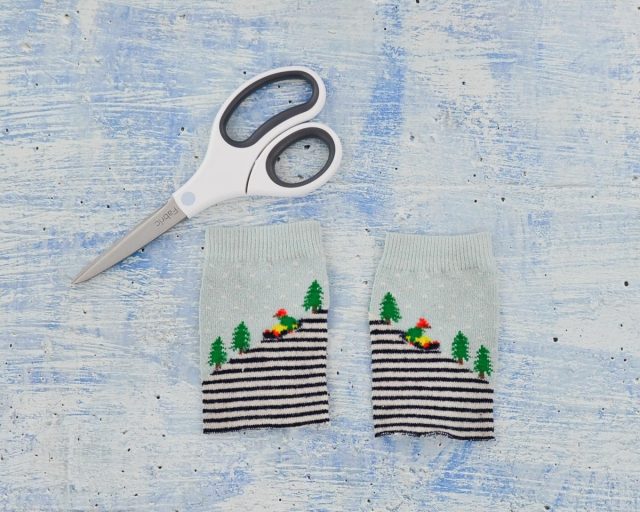 3. Fold the raw sides of the suck under 1/4 inch and pin. I found the sock to be a little fickle so I had to use a lot of pins.
4. Sew the pockets onto the cardigan with a straight stitch 1/8 inch from the edge. The sock pocket got wavy while I was sewing, but after I pressed it the waviness ironed out.
*If this bothers you than I recommend using SoftStretch hem tape* on the sections you folded under.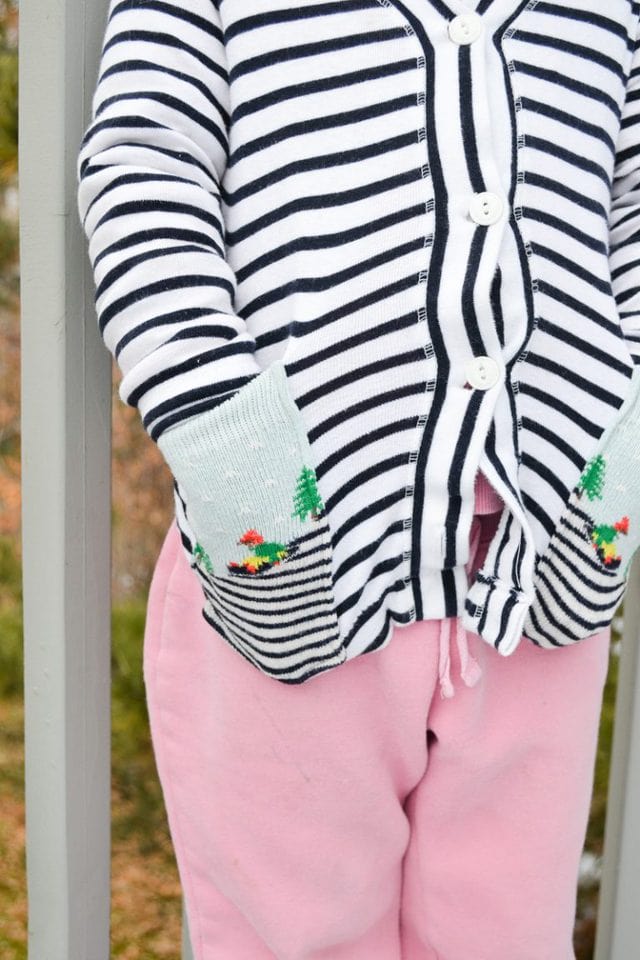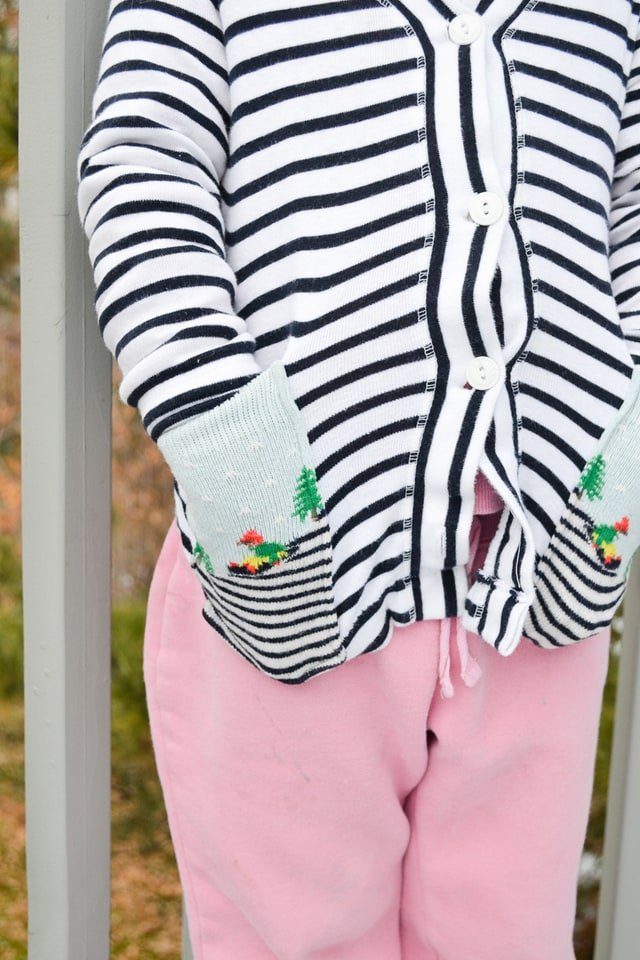 If you make pockets using this upcycled sock pockets, I'd love to see! Please share it on social media with the hashtag #heatherhandmade and tag me!