This post may contain affiliate links indicated with a *. Read the full disclosure here
Learn how to make an upcycled jeans fabric basket using the hems cut off of jeans. These small diy fabric baskets are perfect for organizing drawers!
My kids always create holes in the knees of their pants during the winter. At first I mend the knees in their jeans, but once it warms up enough I cut the pants and cuff them into shorts.
I've kept all of the bottom parts of the jeans to use for upcycling. You can reuse the hem to make a great diy fabric basket. These little baskets are great for organizing small things and they are small enough to fit in drawers.
The hem is great because you don't have to sew your own hem, and it makes the top stiff enough to hold up the edge. Another thing I like to do with the hem of pants is make little upcycled baby shoes with a free shoe sewing pattern.
I love opening my drawer and seeing these little pant hems holding and organizing stuff. It makes me think about my little kids wearing these pants and growing up.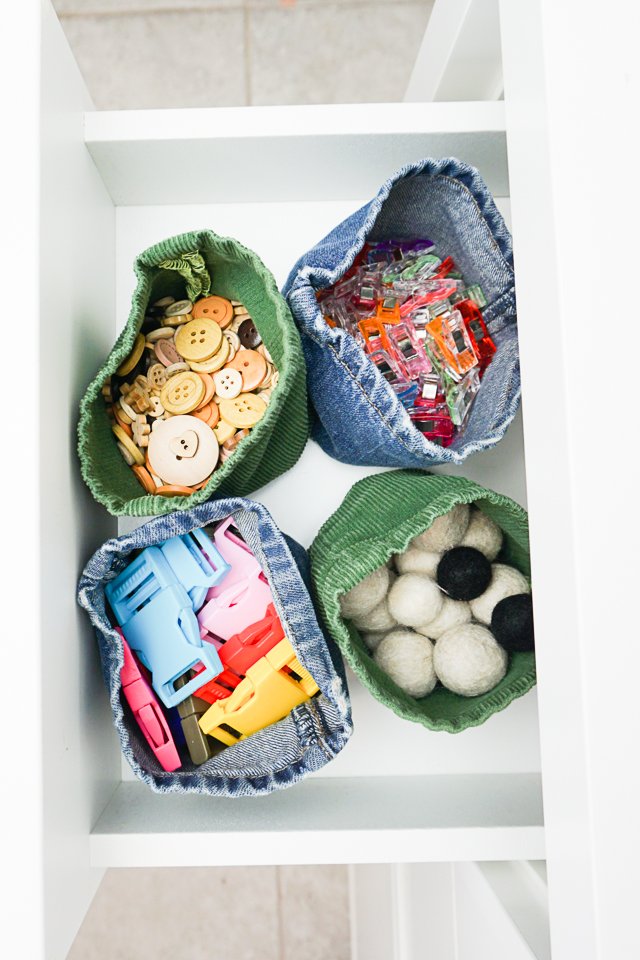 Do you want more upcycling or organizing ideas? Check these out!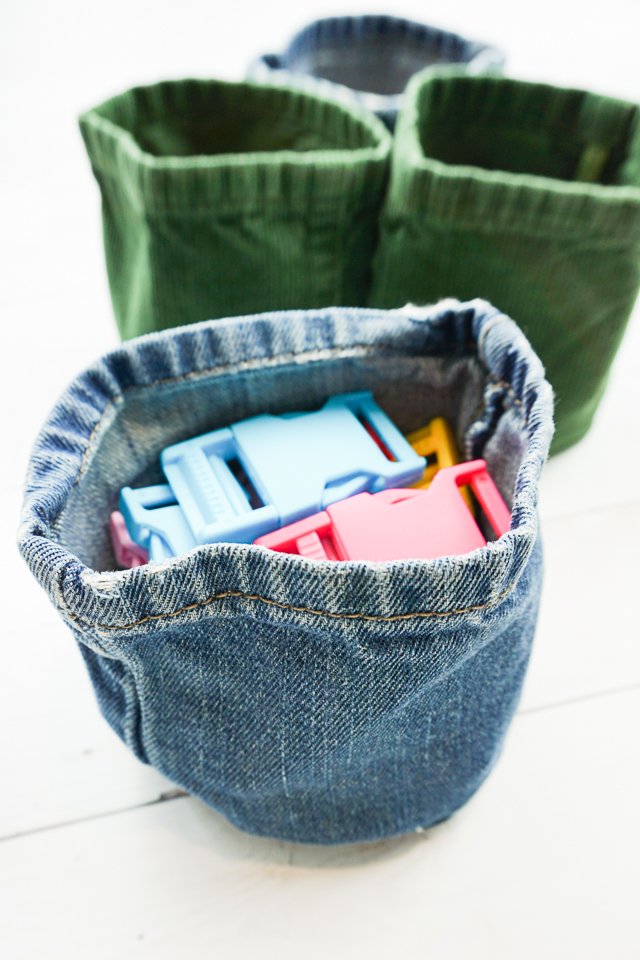 Upcycled Jeans Fabric Basket
supplies
Bottom part of jeans with the hem
Scraps of denim or canvas – I used a scrap of canvas and some denim from the jeans.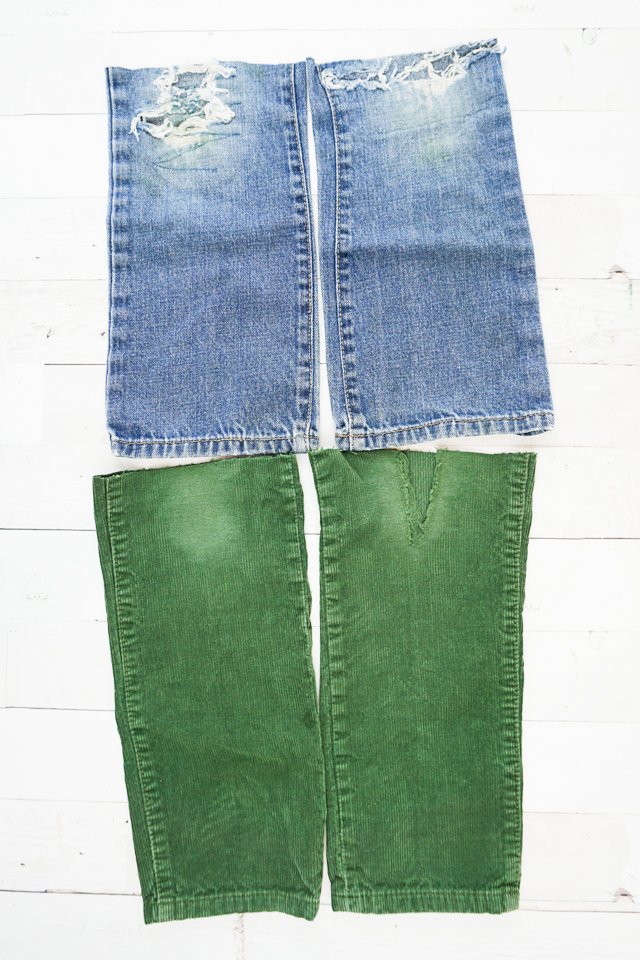 Cut the bottom part of the pants 4 inches from the hem.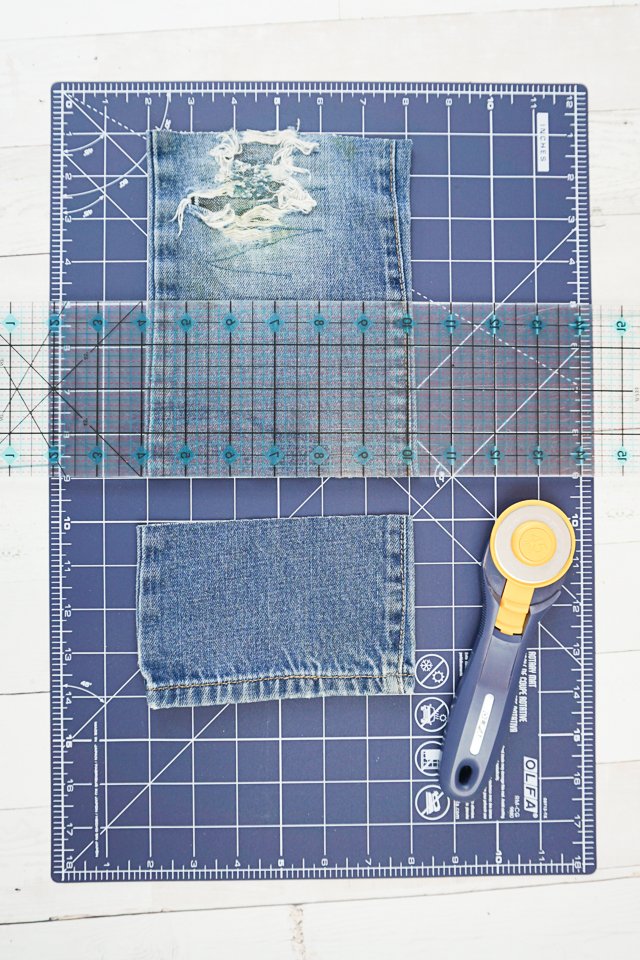 Spread out the raw edges of the tube to see what the circumference of the circle is. You might have to guess a little bit. I did a 4 inch diameter circle.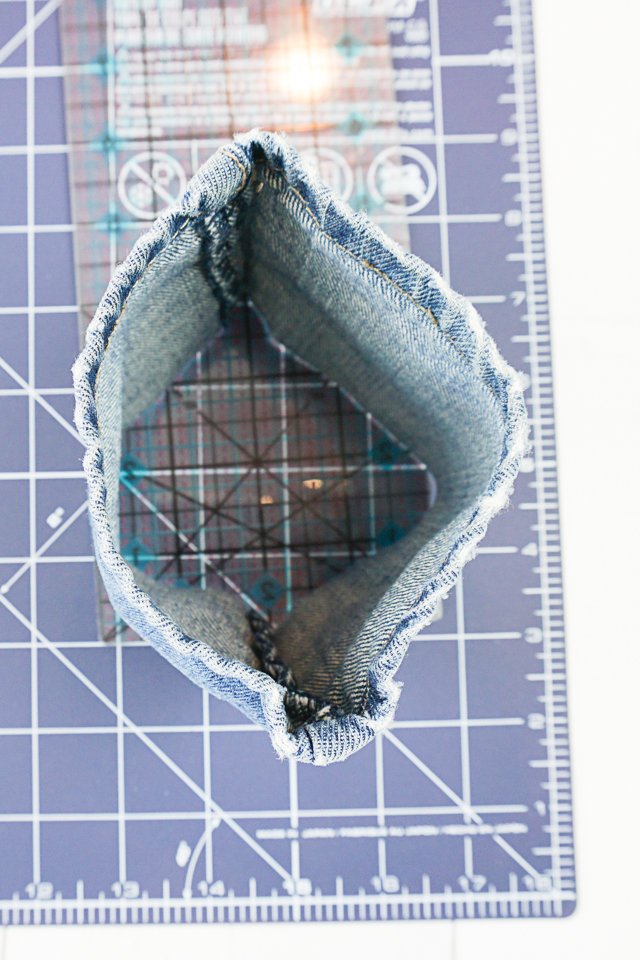 Add seam allowance around the circle size. Cut a piece of canvas or denim fabric to the size of the circle with seam allowance.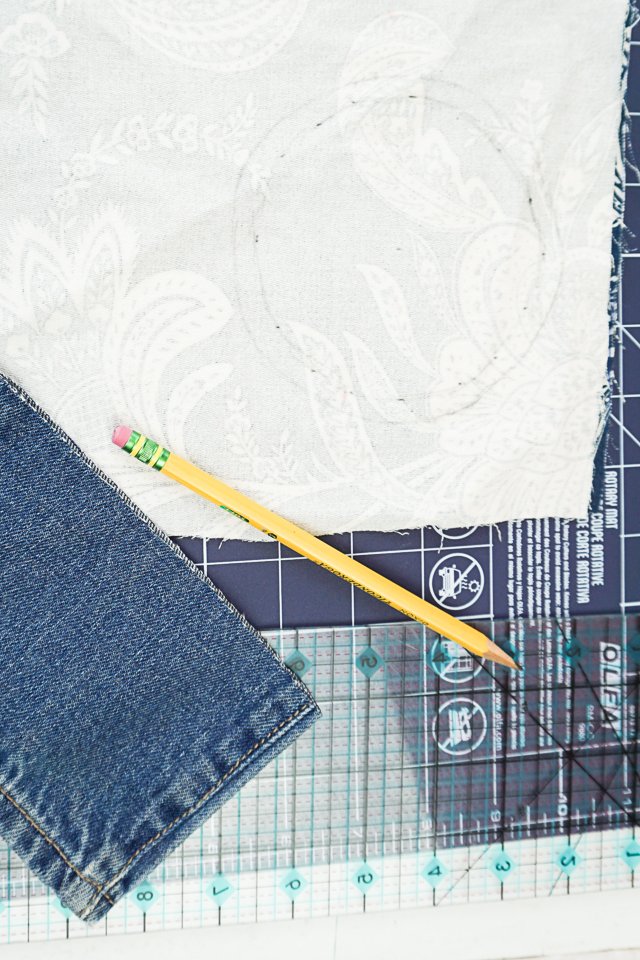 I did both canvas and some of the leftover denim.
With right sides together pin the circle to the raw edge of the pants tube.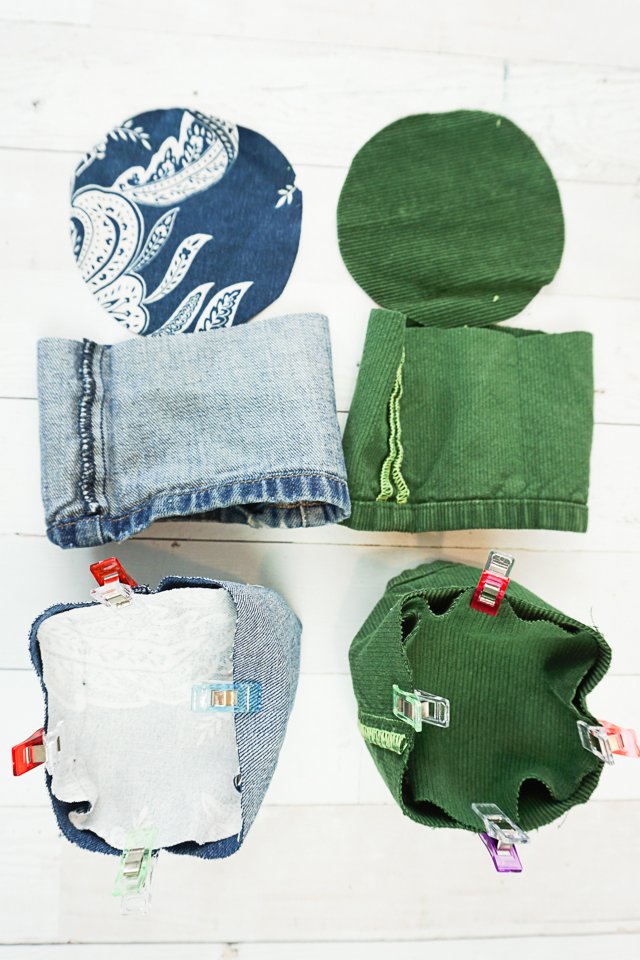 Sew around the circle. I found that sewing with the circle up was the easiest. Sew really slow so that you can keep adjusting the fabric to prevent tucks. Here's some help with sewing curves.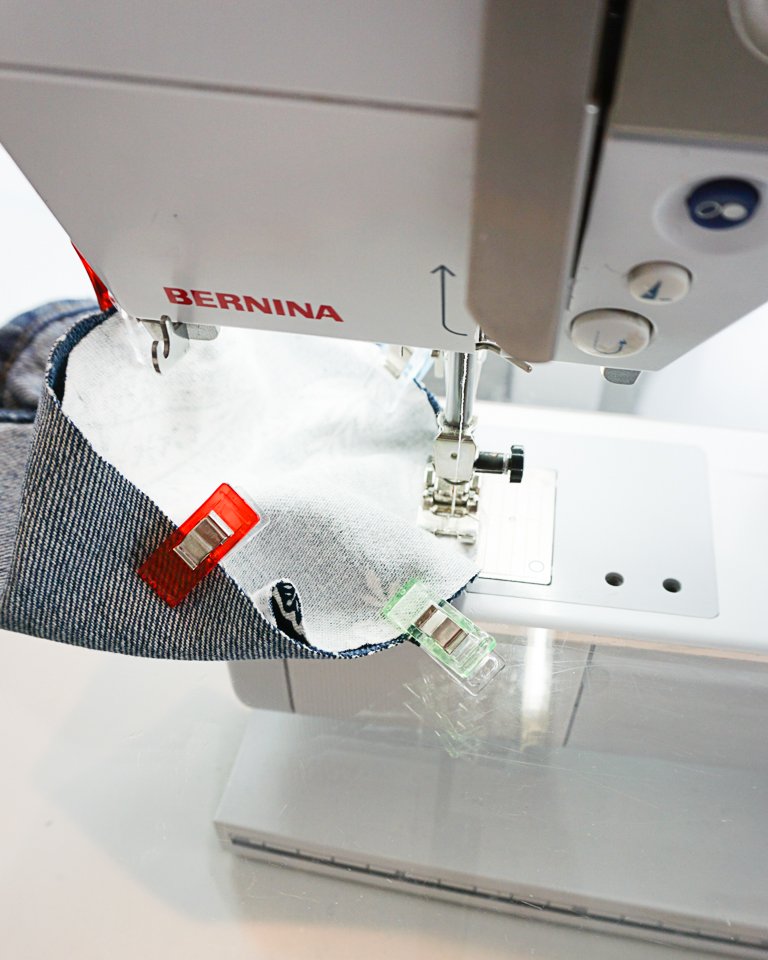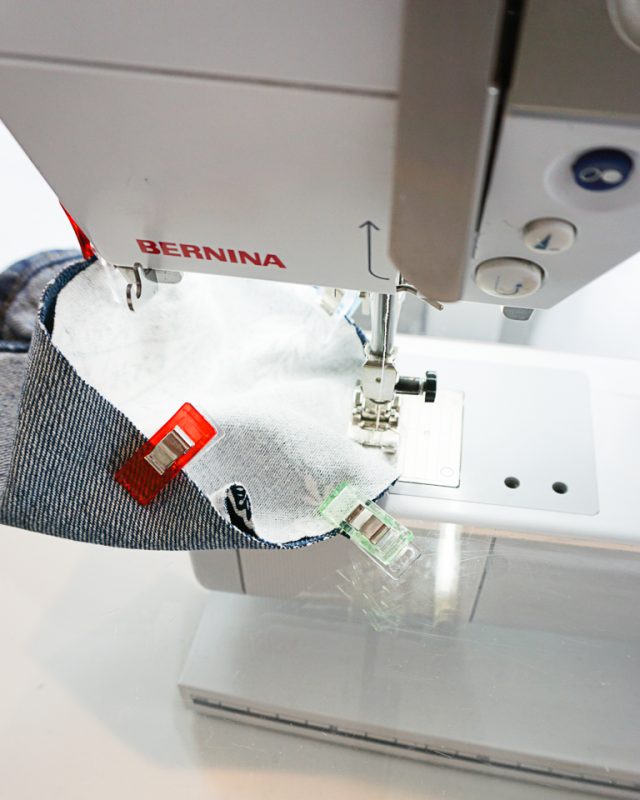 Finish the raw edges with a serger or a zigzag.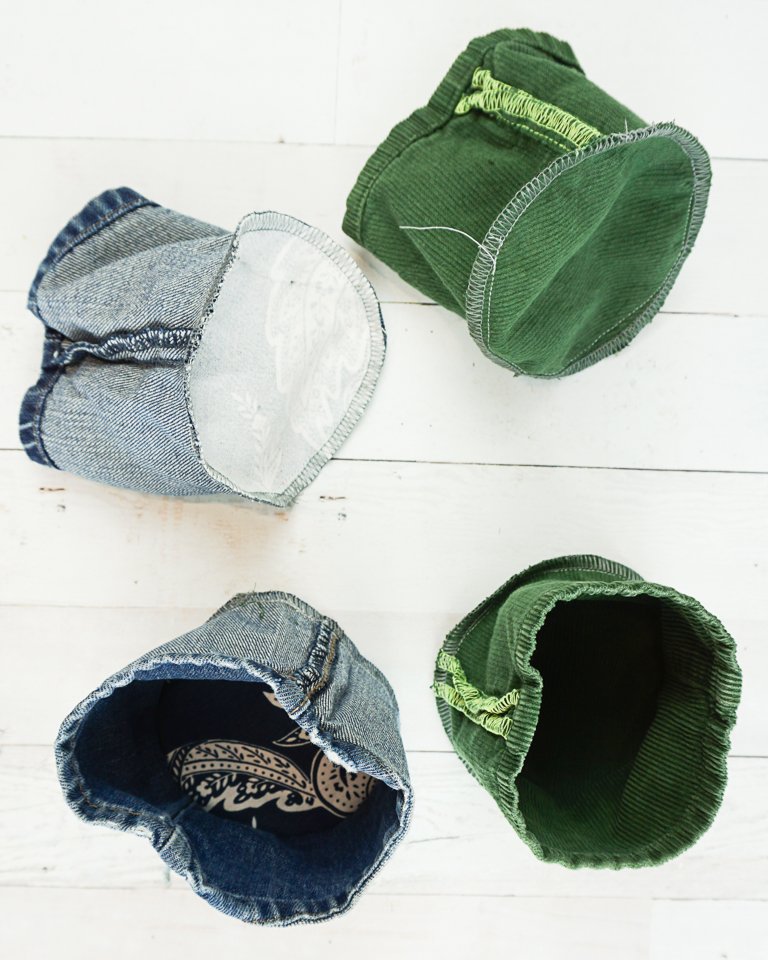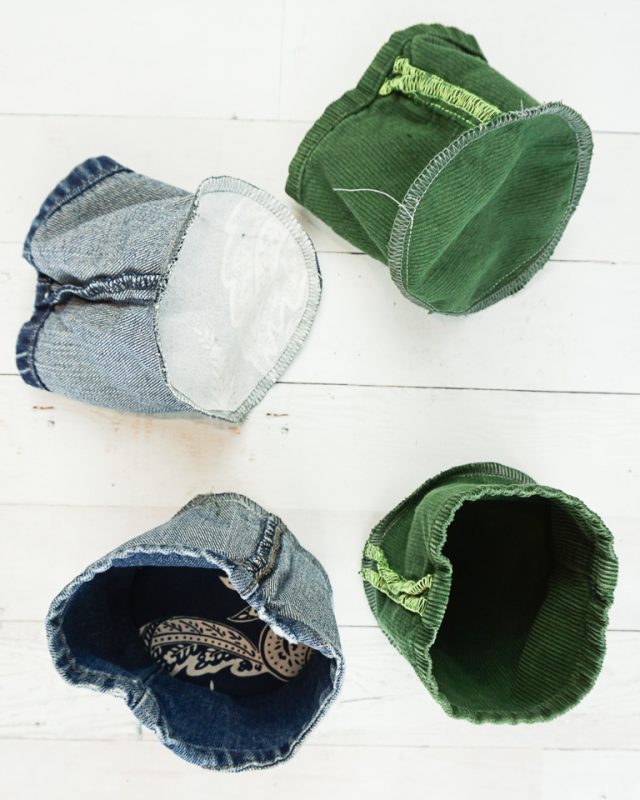 Turn the baskets right side out and poke out the corners.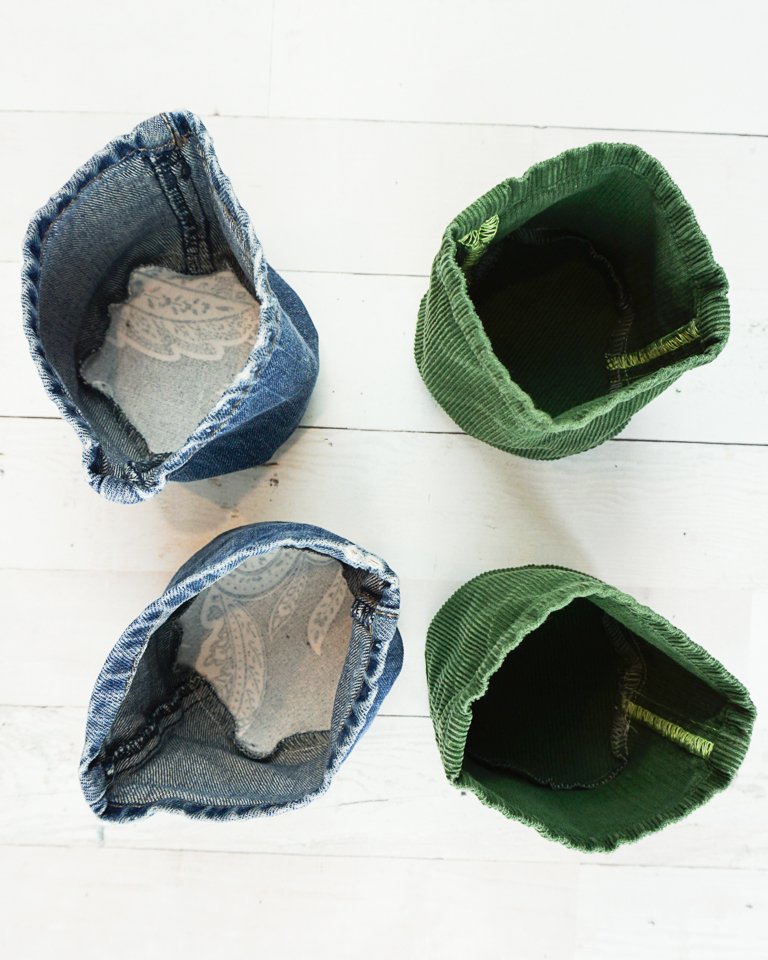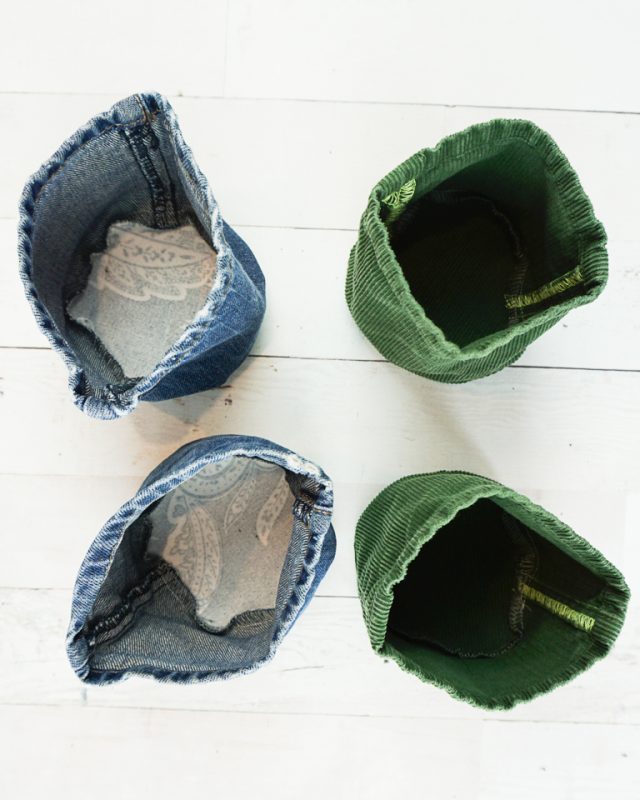 Fill the baskets with all the things that need to be organized.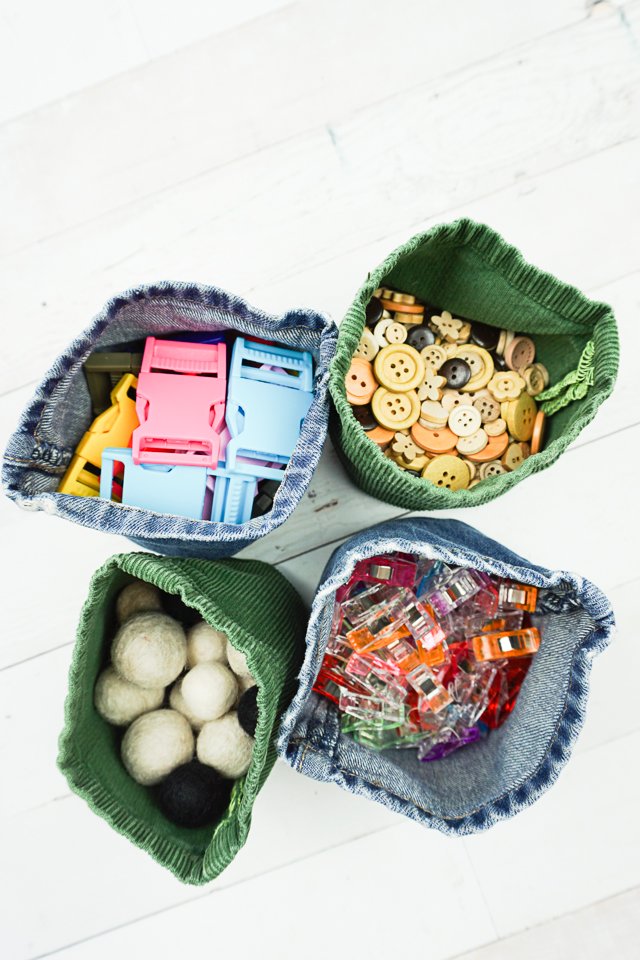 If you make an upcycled jeans fabric basket using this tutorial, I'd love to see! Please share it on social media with the hashtag #heatherhandmade and tag me!