I love making baby shoes. They're fast and cute, and my babies walk holes into them so quickly. My favorite baby shoes are upcycled baby shoes with this free baby shoes pattern.
Upcycling makes them fast to sew since you can reuse the hems of pants as casings. This makes them a half hour or less sewing project! Use the most durable fabric you can find or even use vinyl or leather for the bottom piece.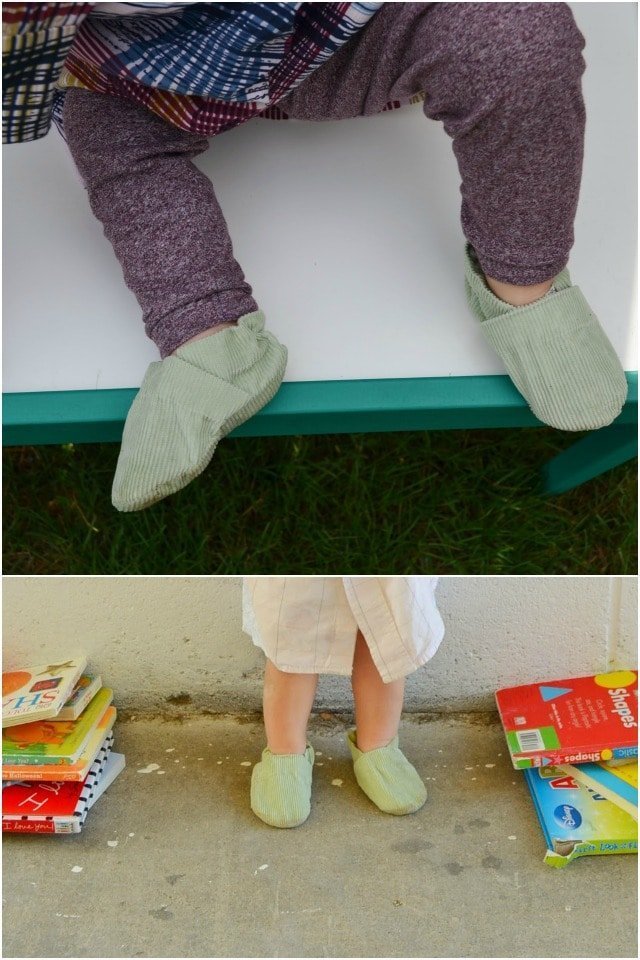 Supplies
Hems of pants – the more durable the better
12″ of 1/4″ elastic*
Free baby shoe pattern – Get it at the end of the post!
Instructions
These shoes fit about a 8-12 mos old baby. My babies have really, really small fit so they are even older before they fit into these shoes!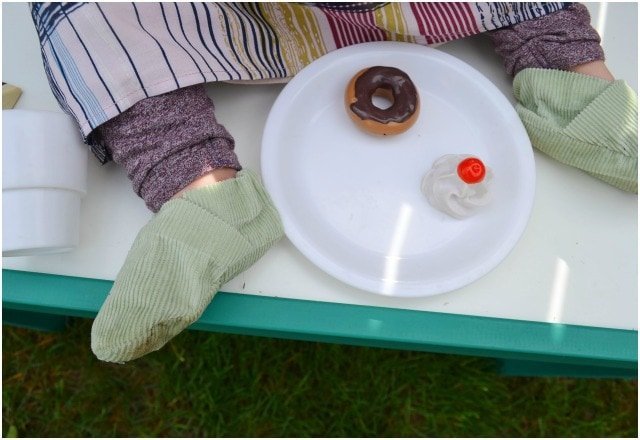 Find the big list of all the upcycling tutorials I've created! And share any upcycle inspired projects for your children with the hashtag #upcycledkid!
Get the free baby shoes pattern!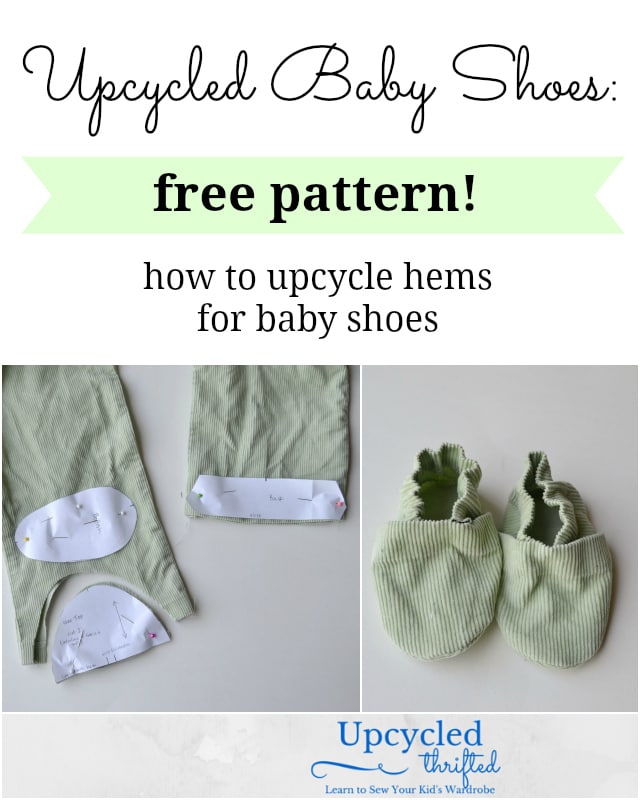 Watch the video and read the tutorial for all the information. If you can't see the video then turn off your ad blocker to be able to watch it! It also could be in the right side in the sidebar.