This post may contain affiliate links indicated with a *. Read the full disclosure here
Learn about how to use Infusible Ink on Color vs White fabrics. See how the color of fabric effects the results of Infusible Ink.
I've made a couple of projects with infusible ink, and it's a really amazing product. I used to work doing sublimation one college summer, and it was a much harder process than Infusible ink and the Easypress 2.
I've only done infusible Ink on white fabric and gray fabric, and I wanted to try it on another color to see the result. I chose two of the exact same shirts in different colors, and I did the same design on the same Infusible Ink transfer sheet so I could compare the difference.
I decided to make a cool graphic tee for my son since he appreciates it the most. We chose to say the word "awesome" a bunch of times in a thick font. We used the darkest blue galaxy infusible ink transfer sheet.
I didn't use a Cricut blank for this project, but I did use polyester t-shirts.
Learn all about Cricut Infusible Ink: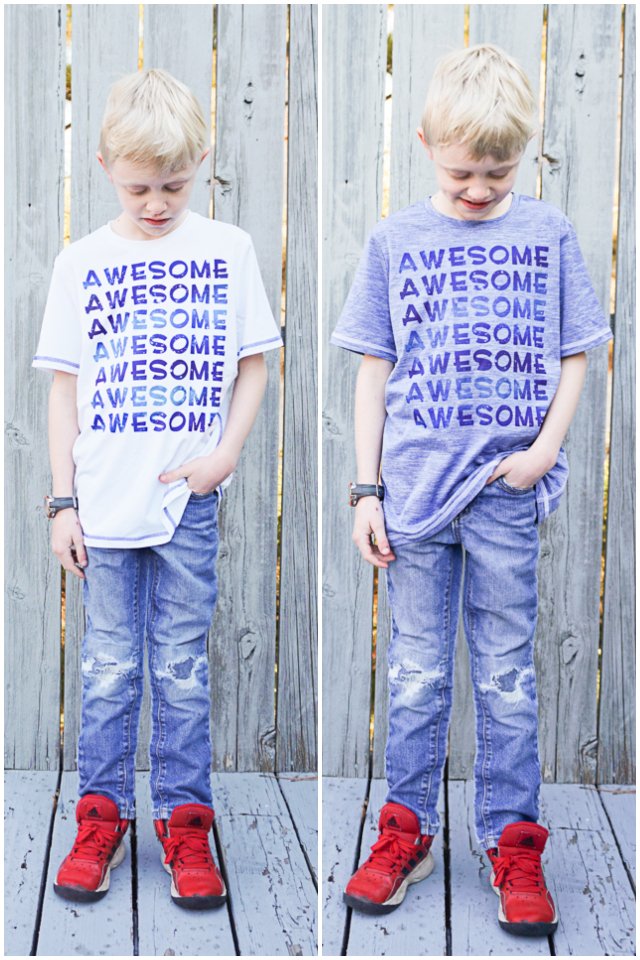 infusible ink on color vs white
supplies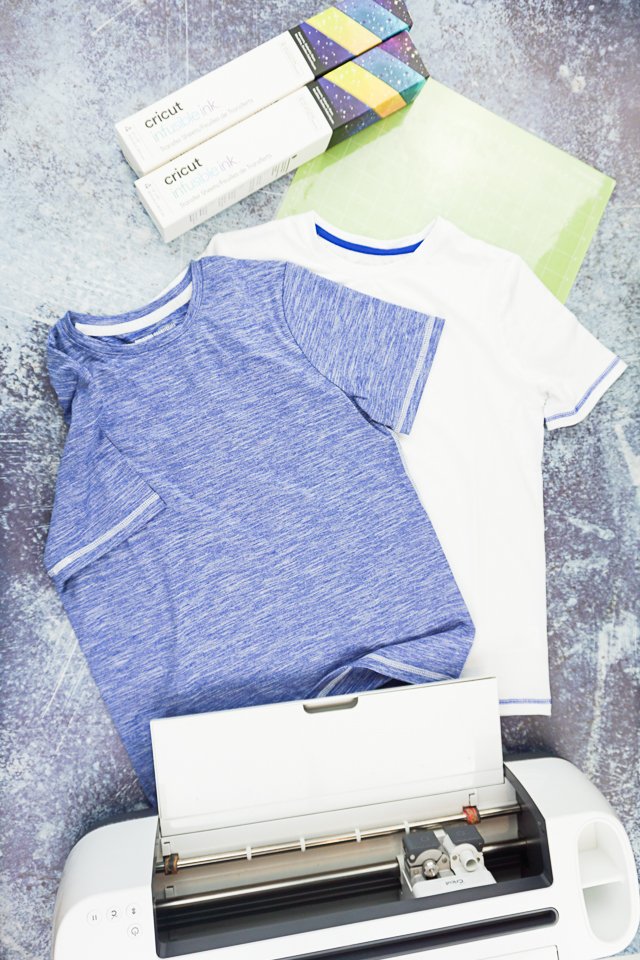 Place the galaxy infusible ink transfer sheet on a cutting mat with the design side up.
Mirror your design and then have your Cricut Maker cut it out.
To be able to compare the infusible ink the best I placed both of the infusible ink transfer sheets facing the same direction so that the words would be cut in the same place on the design.
Weed the design. The weed tool is in the picture, but it's actually easier to weed an infusible ink transfer sheet by hand.
Use your easypress 2 to apply the design to the t-shirts.
The galaxy infusible ink came out looking really bright and crisp on the white t-shirt. You can see all the stars and the subtle change in color. The design looks like it's popping off of the t-shirt.
The galaxy infusible ink came out looking good on the heather blue t-shirt, but it's not as bright or as crisp. You can barely see the subtle change in color, but the stars almost look like mistakes.The infusible ink still looks really professional, and it looks like something you could buy at the store.
It's possible to use infusible ink on medium to lightweight fabrics with the darker infusible ink transfer sheets. The words are still readable and the edges are still clean. The infusible ink just looks the most crisp and the brightest on white fabric.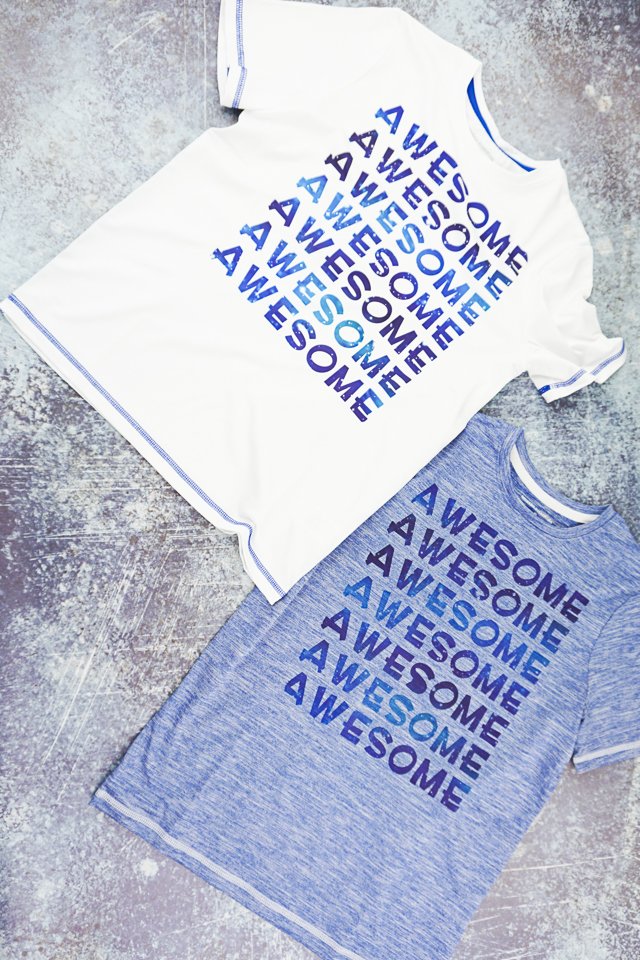 If you make something using this tutorial, I'd love to see! Please share it on social media with the hashtag #heatherhandmade and tag me!