Infusible Ink DIY Animal Face T-shirts
This post may contain affiliate links
Learn how to make DIY animal face t-shirts with infusible ink and a little bit of sewing. These animal faces have extra 3-D details for a pop of fun.
I love adding extra sewing details to my Infusible Ink projects to make them stand out. It's so easy when the Cricut Maker is doing most of the work for me. It's amazing that I can apply the Infusible Ink to fabric, and then be able to easily sew fabric onto it without damaging the design.
There are a bunch of new Infusible Ink transfer sheet designs and new Cricut blanks that you can create with. I combined them to make the cutest DIY animal face t-shirts with 3-D details that stand out and move around.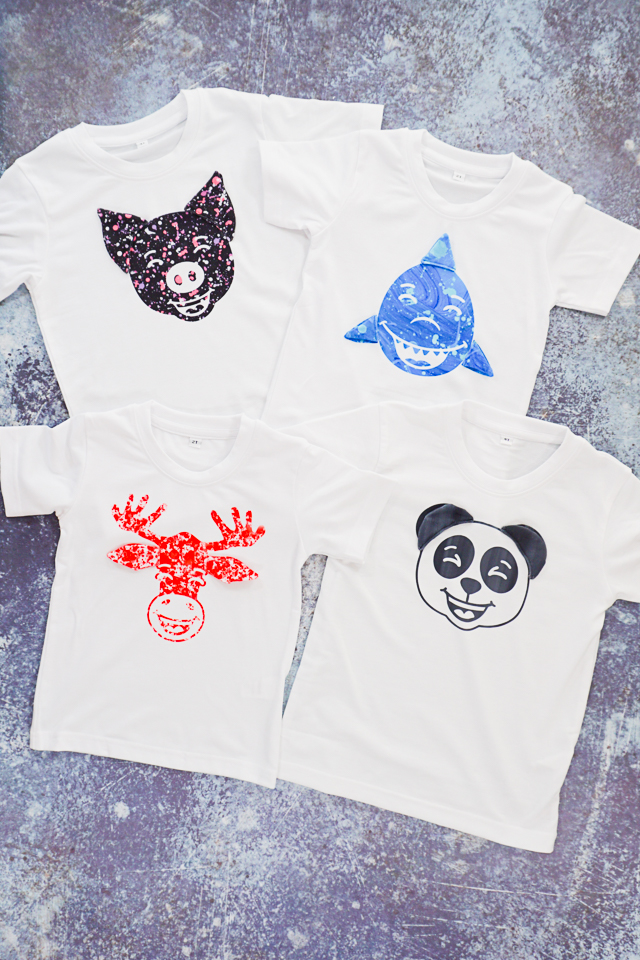 I just love that there are more Cricut blanks to use with Infusible Ink like t-shirts for kids and makeup bags. It's pretty easy to find 100% polyester clothing that works with the Infusible Ink, but it's hard to find bags, totes, and pillow cases.
When I was choosing the Infusible Ink transfer sheets for these t-shirts, I tried to choose designs that were interesting and colorful but were mostly filled in. I love that it makes the animal faces so unique. The pig t-shirt I made makes me think it's a party pig!
For the pig, moose, and panda I added ears that flop around, and for the shark I added fins that flop around. When you first look at it you can't see the details, but then you see the t-shirt moving around!
What is inFusible Ink?
Infusible ink is ink that is transferred by heat. It's essentially sublimation, but it's now accessible to hobby crafters. When infusible ink is transferred the ink is infused into the item.
Infusible ink can be purchased as an infusible ink transfer sheet and as infusible ink pens. The colors of the infusible ink transfer sheet look pale before being heated, but they are very bright once heated and transferred.
Do you like sewing and Cricut projects? Check these out:
Infusible Ink DIY Animal Face T-shirts
supplies
Infusible Ink toddler t-shirt blanks
Cricut Maker* or other cutting machine
Basic tool set
Standardgrip mats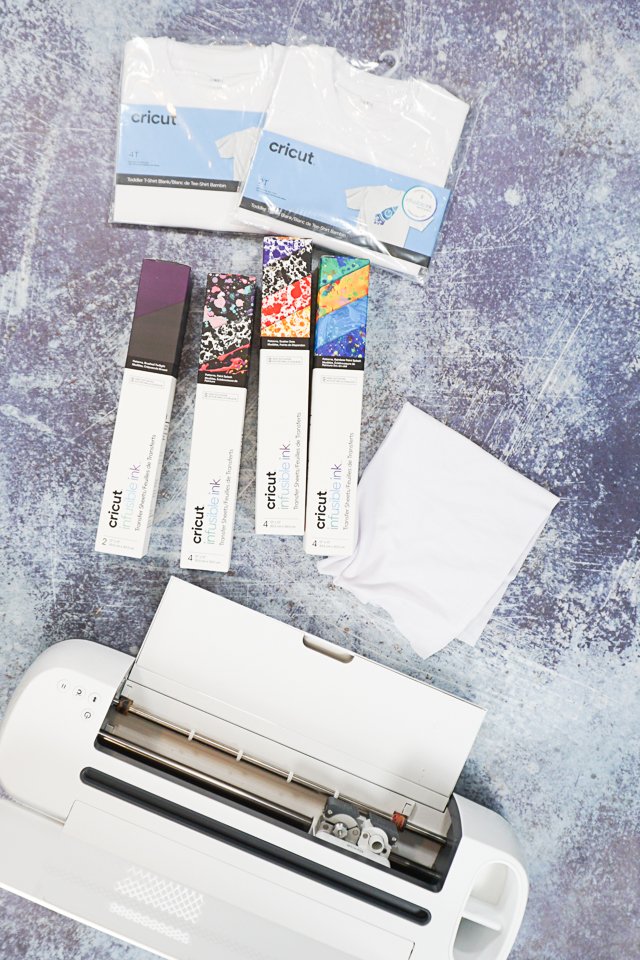 Pick out the animal faces you want to use in Design Space. I chose four laughing animal faces in Cricut Access*. Here's my saved animal face project with the shark and moose for size 2t and the panda and pig for size 4t.
Make the face the size you want it, and the copy it. Slice the copy to remove the ears or fins. Enlarge the ears and fins by about 1 or more inches to become the piece you sew with seam allowance.
Cut out all the faces and shapes from your Infusible Ink transfer sheets with a cutting machine.
Weed all the designs.
Cut the ears or fins separate from the face.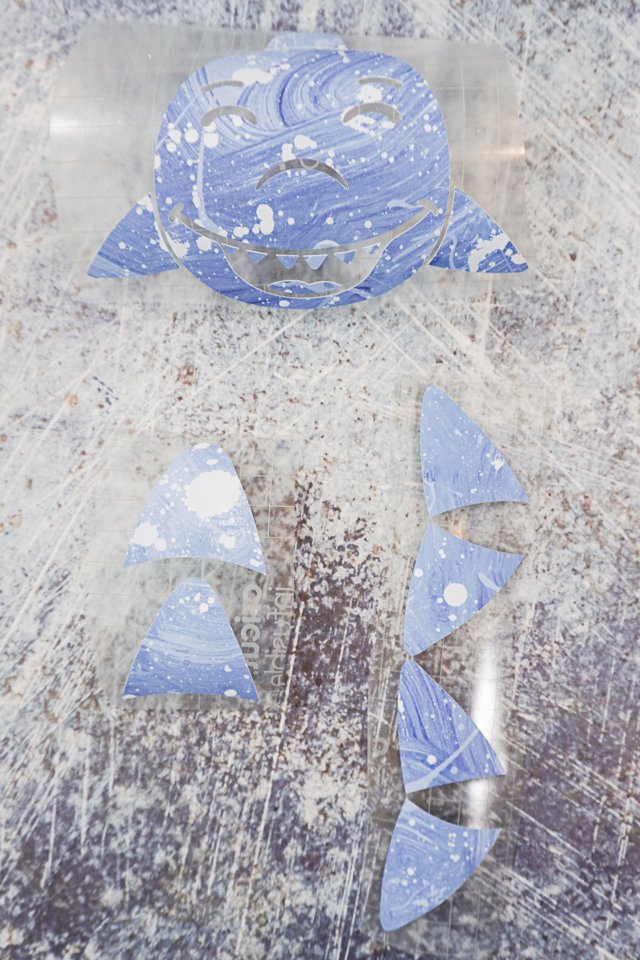 Use a Cricut Easypress 2 to apply the infusible ink face to a Cricut blank t-shirt.
At this point you can be done and enjoy the cute t-shirts you created, or you can go on to add the 3-D details.
Transfer the ears and fins to white polyester fabric. I had messed up a previous Infusible Ink blank when I was first learning, so I cut it up for this project instead of throwing it away.
Cut out all the shapes on the outline of the color.
Pin all the shapes right sides together.
Sew around the edges with a 1/4 inch seam allowance. Leave a 1 inch hole at the base of the shape for turning. Backstitch when you start and end.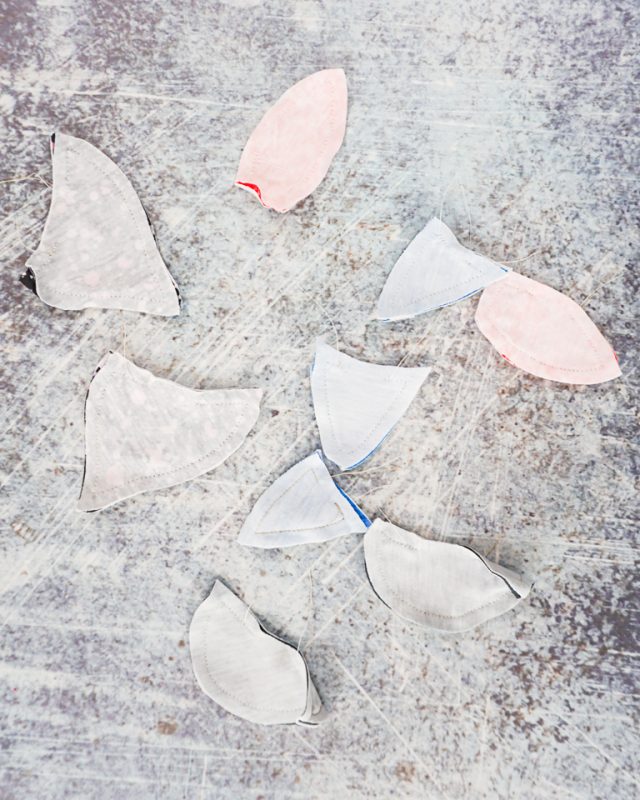 Trim the corners and curves. Turn the shape right side out.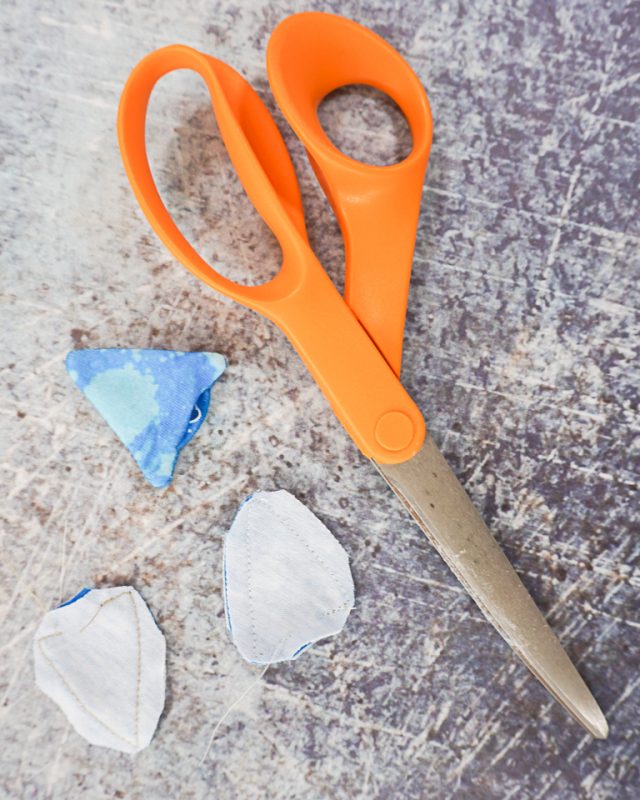 Sew the base of the ear or the fin to the t-shirt lining it up with the face design.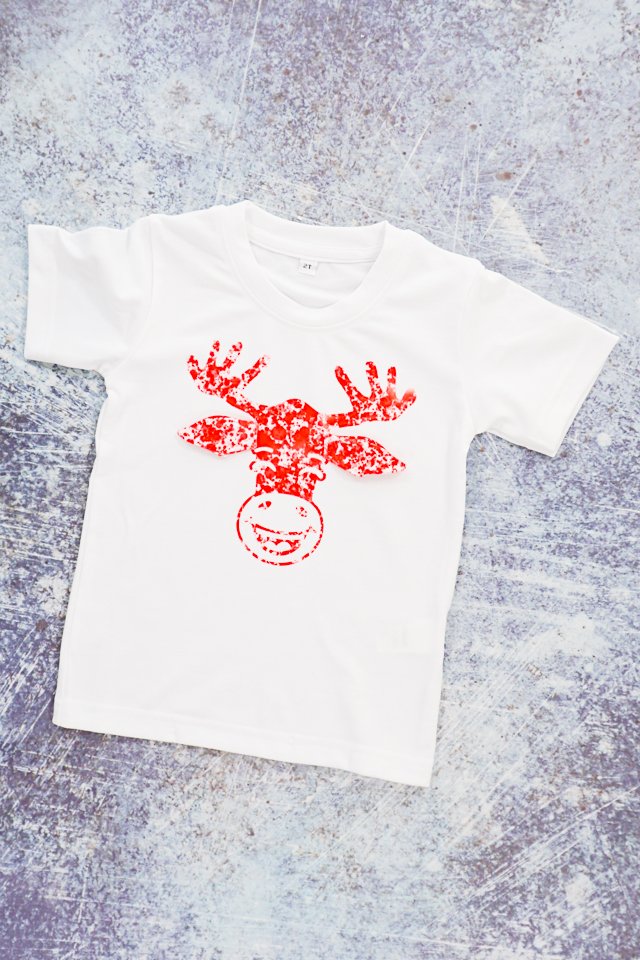 If you make something using this sewing project, I'd love to see! Please share it on social media with the hashtag #heatherhandmade and tag me!