Cricut Infusible Ink on Polyester vs Cotton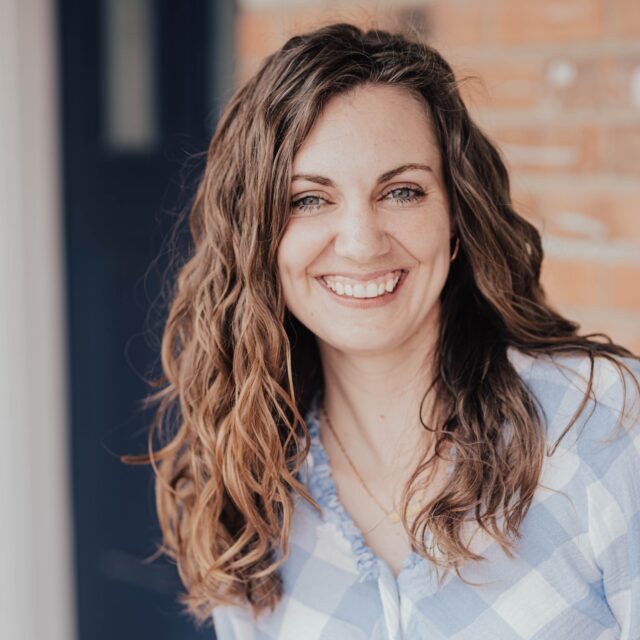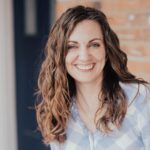 This post may contain affiliate links.
Does infusible ink work on any t-shirt? Today I test infusible ink on polyester vs cotton t-shirts to see how they compare.
This is a sponsored conversation written by me on behalf of Cricut. The opinions and text are all mine.
I've been seeing a ton of infusible ink projects online since it was released. Since I work with fabric a ton, I was curious to know how it would work on different fabrics.
I tried infusible ink on a polyester Cricut blank t-shirt, a 50/50 cotton polyester t-shirt, and a 100% cotton t-shirt to see how the fabric affected the infusible ink.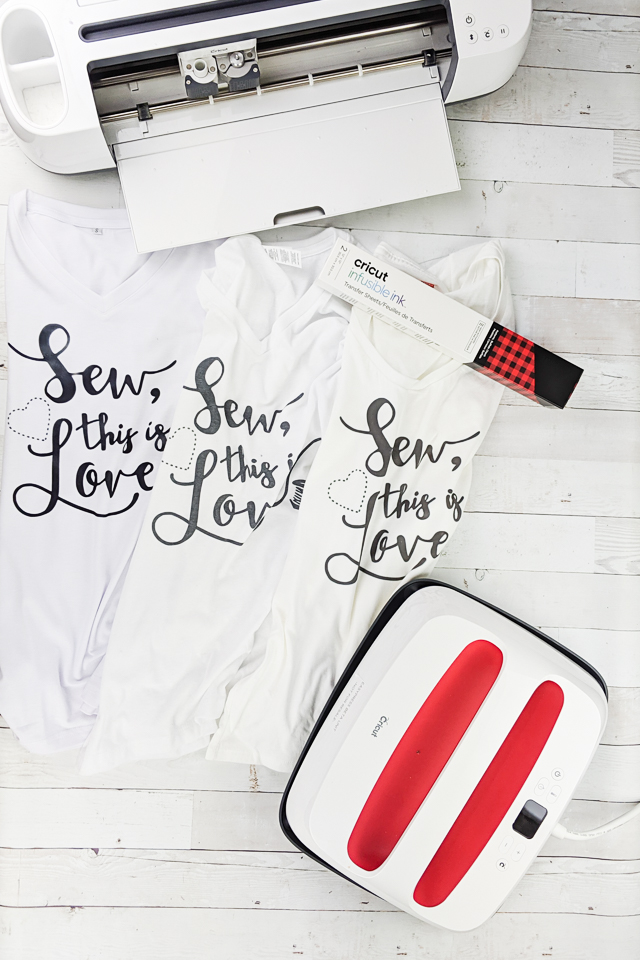 All the t-shirts I used were white, v-neck, and about the same fabric thickness for the most accurate comparison. I also used the same "Sew, this is love" SVG cut out of a black infusible ink transfer sheet for each t-shirt. I love making Disney and sewing inspired cut files!
Learn all about Cricut Infusible Ink: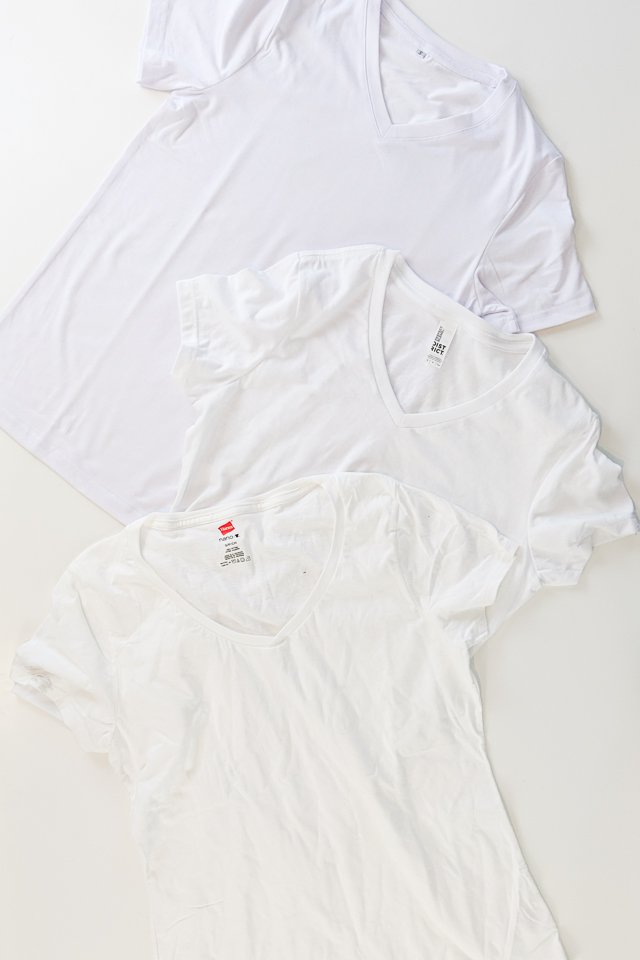 What is Infusible Ink?
Infusible ink is ink that is transferred by heat. It's essentially sublimation, but it's now accessible to hobby crafters. When infusible ink is transferred the ink is infused into the item.
Infusible ink can be purchased as an infusible ink transfer sheet and as infusible ink pens. The colors of the infusible ink transfer sheet look pale before being heated, but they are very bright once heated and transferred.
Cricut Infusible Ink is a new way to apply something to fabric. Instead of gluing vinyl on top, infusible ink is ink that is transferred through heat and pressure. The ink goes down into the fabric and infuses into it. It's similar to the sublimation process.
It was really fascinating seeing the outcome of each t-shirt, and I was both surprised and not surprised by the outcome. It makes me want to try different colors and even more fabrics.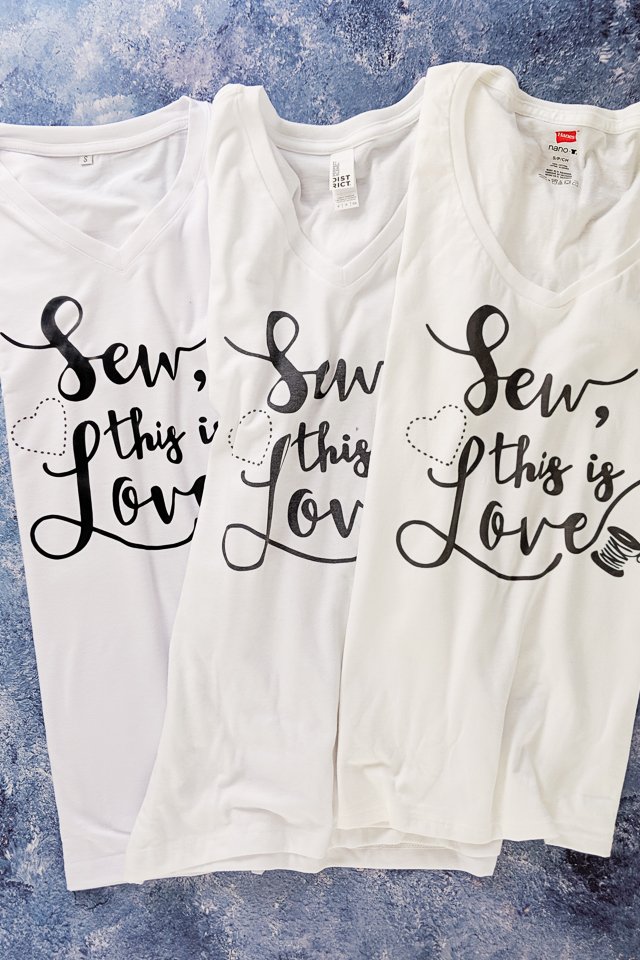 Infusible Ink on Polyester vs Cotton
In this video you can see me actually using the Infusible Ink shirt by shirt. I talk about each shirt and show it up close.
Supplies
Cutting mat
Easypress 2* and mat
Butcher paper, cardstock, and lint roller
Infusible ink t-shirt blank
100% cotton t-shirt
Infusible Ink on Cricut Blank t-shirt – the best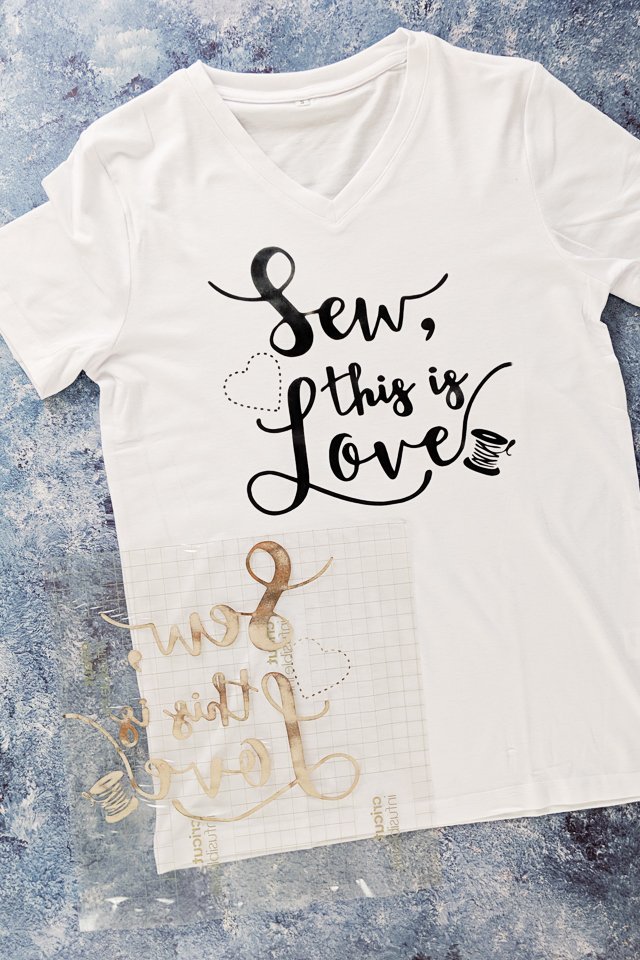 The best t-shirt I made was the Cricut infusible ink blank. The black was very dark black, the lines were crisp and clean, and it looked the most professional.
While I was heating this one I noticed that my Easypress 2 had a hard time staying at 385 degrees and kept dropping down to 380 degress. That is why some of my ink didn't fully transfer. Even with that little issue, it still looks the best out of the three.
Infusible Ink on 50 cotton/50 polyester t-shirt – the okay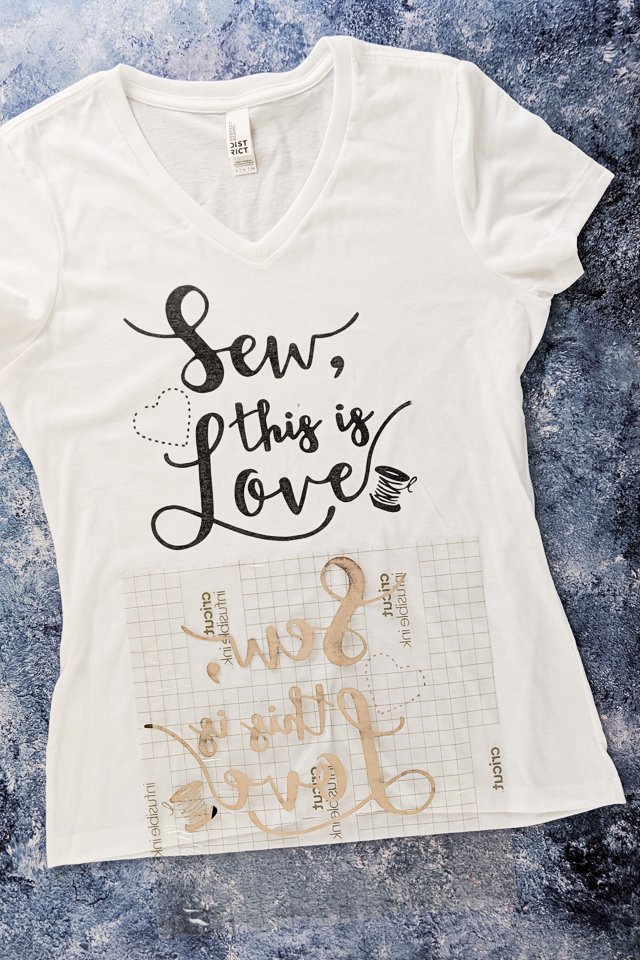 The next best t-shirt was the 50/50 cotton polyester. The lines were crisp and clean, but the color didn't fully transfer. Maybe it all transferred, but the black looks faded like it's been through the wash too many times. There wasn't enough polyester to bond to. It doesn't look good enough to give to someone or wear out of the house.
If you want to create a concert tee with a faded, vintage look than this would be the only reason to use this application, but I've heard that the color washes out in the wash! I need to test it.
Infusible ink on 100% cotton – the worst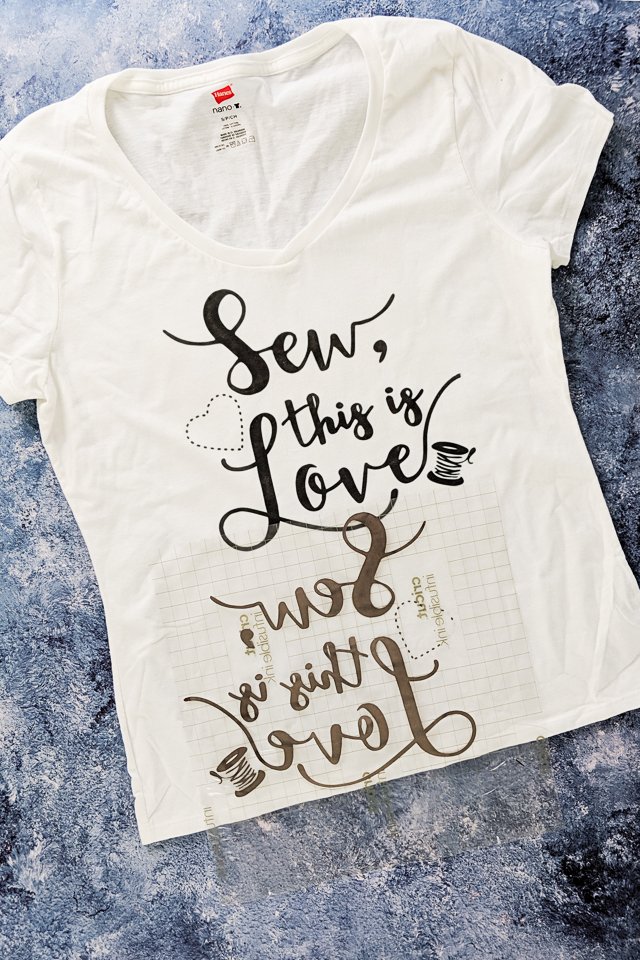 In the photos this one looks better than the blended tee, but in real life it doesn't look that good at all. The lines are not clean or crisp, and there's a green hue around each black letter. The color transferred to the t-shirt okay, but there was still a lot of ink left on the transfer sheet.
This one was a fail, and I would never actually wear it. The color even went through the tee and got on my cardstock that was in between the layers. The other t-shirts didn't do that. Also, I've heard that the color washes out in the wash! I need to test it.
Can I Use Infusible Ink on Cotton?
From my experience that answer is no. I was not happy with the result and it didn't look professional at all. The ink does not work with cotton, and since it doesn't bond well it washes out in the wash!
With a cotton/polyester blend I got a little bit better result, but it look very faded. It would only work with a vintage and washed out look. I don't know how much ink will wash out in the washer.
The best result came from the Cricut Infusible Ink blank t-shirt, and that's what I recommend using.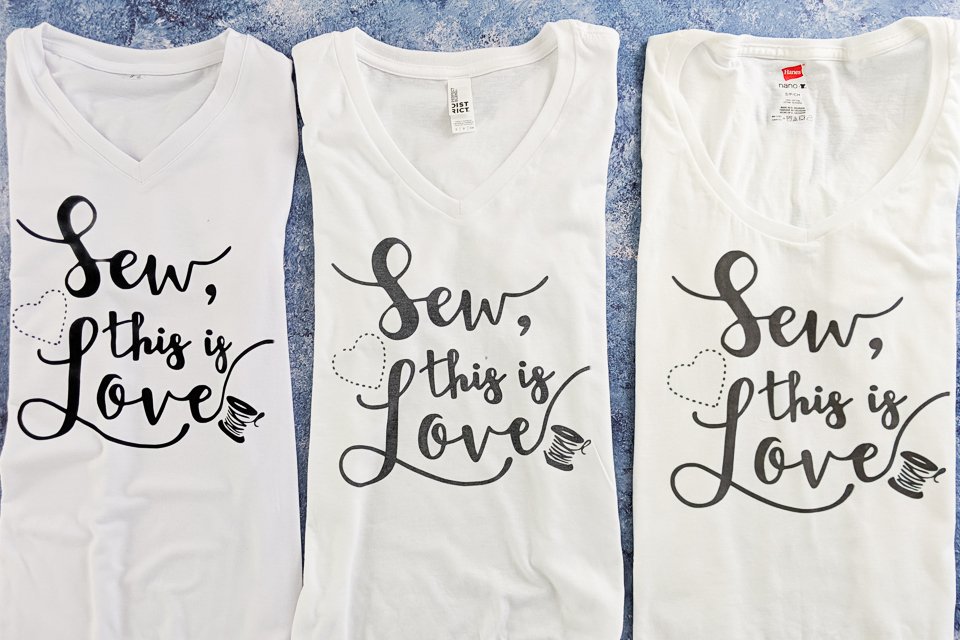 If you make something using this infusible ink tutorial, I'd love to see! Please share it on social media with the hashtag #heatherhandmade and tag me!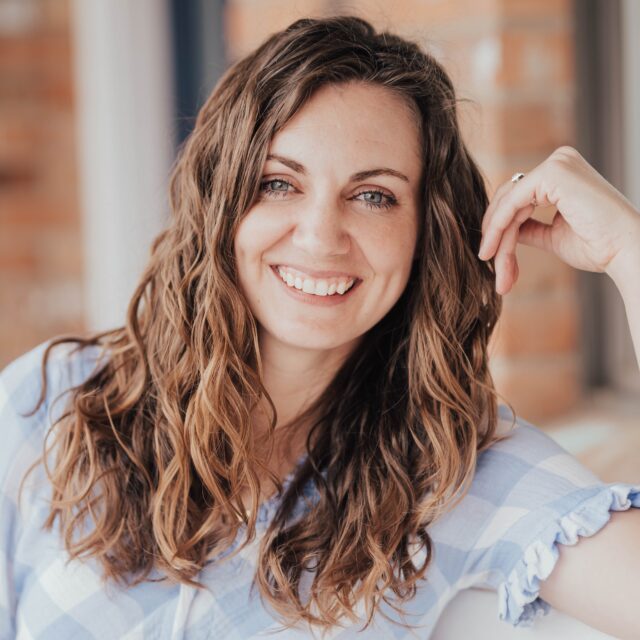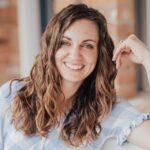 I believe small sewing moments can create great joy. Find your own "right" way to sew. -Heather